Sabrina Carpenter's Height
4ft 11 ¾ (151.8 cm)
American actress and singer known for Maya on the TV series Girl Meets World.
Being short makes that 10x easier cause you never have to look down!!!
BREAKING NEWS I HIT 5 FT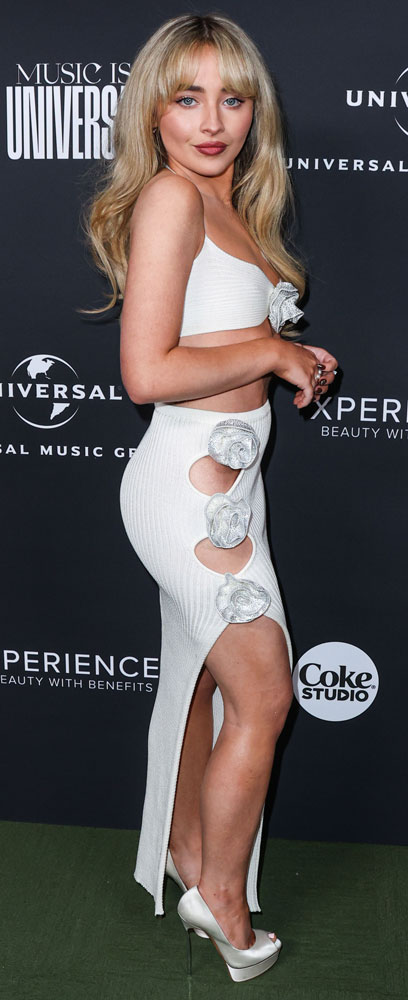 Photo by DFree/BigStock.com
I'd like to thank @iambeckyg and the academy for believing that I would hit 5 ft someday
Everybody has their own story -- it's who you are. If I wasn't five-foot, I wouldn't be who I am! My size is a huge part of me. You just have to appreciate those kinds of things. So I wasn't born with long legs -- who cares. You just have to embrace it. Being body positive is really important to your overall happiness.
-- Mtv.com, 2015
You May Be Interested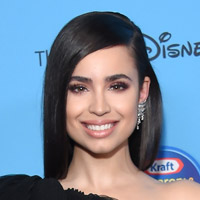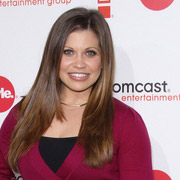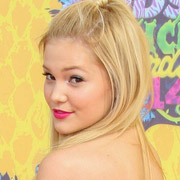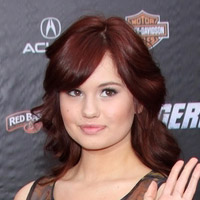 Add a Comment
39 comments
Average Guess (56 Votes)
4ft 11.84in (152cm)
ChaosControl 6'2.5
said on 12/Jan/21
What odds are there are of her legitimately being 5'?

Editor Rob
yeah it is quite possible.
ChaosControl 6'2.5
said on 10/Jan/21
"If I wasn't 5 foot I wouldn't be who I am" I've got some bad news for you!
J2Frenzy
said on 20/Nov/20
@Nik easily. If not a little over the mark
Nik Ashton
said on 20/Nov/20
She may be 5'0" in the morning!
Lara Luk
said on 18/Nov/20
i think she is my height. so im gussing 5 4 11 3-4
Alanna
said on 17/Aug/20
I saw her in concert once. She looked liked she was was about 5'2"-5'3" "but it was probably cause she was wearing heels
the name's Sam
said on 9/Aug/20
4'11" I can't see her above 150 cm and that makes her incredibly adorable
Bull
said on 19/Jun/20
I believe her - she's hit 5 ft by now. That's my guess.
Madilyn
said on 5/Jun/20
147-150 cm I met her she's 4'9-4'11 maybe
Maggie Sammoud
said on 28/Dec/19
I'm a girl and I'm tall 1,85 m. I saw Sabrina in Los Angeles , She Is shorter than me of 30 cm .
Sabrina Is tall 1,55 m
Naoufel sammoud
said on 20/Dec/19
Io l'ho vista a Los Angeles l'anno scorso e direi che è più alta di 1,51 m
Lei sarà sul 155-157 cm
Nik Ashton
said on 6/Oct/19
She's a fun girl and she is interested in height!
Lara Luk
said on 3/Sep/19
I would say might height, I'm 5 0
Lara Luk
said on 2/Sep/19
She is 5 0
karen gobin
said on 15/Aug/19
I truly think she's 5' but has a really short vertical line, which means she has short legs and then appear even a tad shorter than she is in pictures.
Hannah323232
said on 2/Jul/19
There's no way this girl is 5"0 I think she's 4"11 like Rob says
George Ghecea
said on 1/Jun/19
Hey, Rob I say 4' 11 is a good guess for her.
There is a photo on the Internet with her and Maggie Lindemann, they both recently been on tour together.
What is Maggie's height according to you?
PS: I don't know how to put the photo here I hope you don't mind looking it up online.
Kristine
said on 25/Oct/18
At first I thought her height was about the same as mine (151-152cm, 150cm if I do a tough workout), but having seen recent pictures of her, I'm beginning to think she might be a bit under 150cm. So I will give her 4'10 3/4", but she could hit 4'11 1/4" on a good day.
Nik
said on 14/Aug/18
She is a sweet girl with a sense of humour!
MAD SAM
said on 13/Aug/18
Little girl is 149 cm or 4'10.75", she's very pretty btw
Gracian
said on 14/Apr/18
Sabrina needs a category. Rob, please give her pop singers category.
bk3008
said on 25/Dec/17
she recently claimed 5ft on her Instagram story
Lovatic
said on 28/Jul/17
I think 5'0
:)
said on 2/Jul/17
Change it she's taller than 4'11 Ally Brooke from 5H
Height Revealer
said on 4/Jun/17
I only said that because she made a big deal out of it
Height Revealer
said on 28/May/17
Rob, why do you seem to downgrade so many celebrities claims even though there is clear evidence? Sabrina wouldn't just lie for no reason about being 5 foot. It's common sense
Editor Rob: many don't lie of course, maybe she is one. I'm just giving my estimates...

Like I've said many times, until somebody knows or has a proper measurement, everything is a guess. Your guess may be right, mine might be wrong or vice versa.

Sometimes I may see more of an actor and think a different guess seems more believable, but it's still just a change of estimate.

One thing nobody should do is get upset or lose sleep over differing guesses of celebrity height...👍

cel
said on 18/Feb/17
She even posted a picture awhile ago on insta and she was measured EXACTLY to 5' you should change it back
gigi
said on 26/Dec/16
yeah why downgrade!? positive she is 5"0
kendra
said on 30/Sep/16
my little sister met her last month and she was barely taller than her with those big heels and my little sister is only 4'10.
Click Here
Height revealer
said on 6/Sep/16
Why the downgrade? Her tweet seemed pretty real
Aaron Zamora
said on 25/Jul/16
Rob, is 4'11 possible she looks super tiny even when she's wearing heels?
Editor Rob: you couldn't rule out the possibility.
Elle
said on 27/Jun/16
Her reaction of hitting 5 feet is the same one I had! I love her.
Bulldog
said on 8/Jun/16
Sabrina is growing into being a beautiful young lady as it seems she has long legs to be so petite.
Larry S
said on 16/Dec/15
She's at just the right age currently (16) if she wanted to, she could grow several inches more and for a few years more. From what I've read about growth plates anyways...
Aden Johnson
said on 23/Oct/15
Wow looks really good!
Yo
said on 11/Jun/15
5' for her 5'5 for Rowan.
Jay
said on 27/May/15
Rowan looks atleast 3 inches taller and she can still grow.
Skye
said on 22/May/15
No way is Rowan Blanchard. Taller than Sabrina? Possibly, but in the show and cast pics, she's never looked like a full 5 inches taller than Sabrina? No. I'd say 5'2 maybe, 5'3?
Derp
said on 19/May/15
How tall do you think Rowan Blanchard is?
[Editor Rob: she claimed recently to be 5ft 5...it may be a slight bit much.]