Debby Ryan's Height
5ft 5 (165.1 cm)
American actress and singer known for roles on TV shows Insatiable, The Suite Life on Deck and Jessie. On twitter she said
"I'm 5'6", always in platforms, & next to 13 year olds"
and in 2015 on twitter again saying
"I'm 5'6""
. However in 2019 though, she said
"Well no bc I'm actually 5'5""
.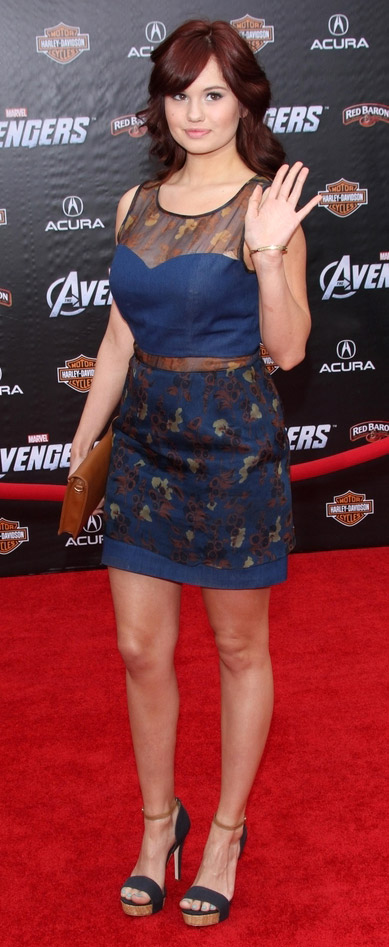 Photos by PR Photos
You May Be Interested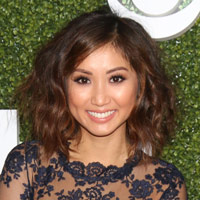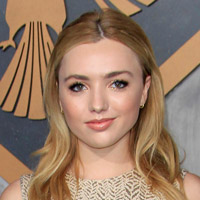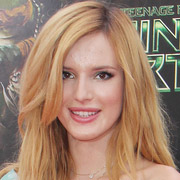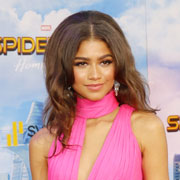 Add a Comment
39 comments
Average Guess (58 Votes)
5ft 5in (165.1cm)
Nik Ashton
said on 8/Sep/20
@ Victor Germann - About half of the adult 🌎 are shorter than her! 🇩🇪
Many children are taller than her (and many children are taller than many men too) and this is cool.
Nik Ashton
said on 8/Sep/20
@ JohnMoore-162cm - Or slightly less!
Victor Germann
said on 22/Aug/20
Gomez is taller than her
The French Dude
said on 10/Aug/20
5'5(165 cm) i think, honestly i dont think she is less than 5'4.5 or more than 5'5.5
the name's Sam
said on 9/Aug/20
She has become incredibly hot in her youth 165 cm fits her well I personally think 5'3"-5'6" is an ideal height for a woman
Infalible
said on 1/Jul/20
165 cm
Lexis
said on 10/Jun/20
I've met her before she is more like 5'3 max i know I sound ridiculous but 5'3 seems right..
davec
said on 1/May/20
Saw her in The Horse Girl standing next to 5'3" Alison Brie. They looked almost identical in height.
JohnMoore-162cm
said on 27/Apr/20
@Nik- Yeah, the average is strong 5ft4
The hamburger
said on 13/Mar/20
Can she hit 5'10 with those
Click Here
?

Editor Rob
Wouldn't think she's hit that mark, but over 5ft 9 for sure.
Nik Ashton
said on 18/Jul/19
She's slightly above average!
khaled taban
said on 6/Jun/19
I'd give her 5'5" as Rob guessed her.
Nik Ashton
said on 25/Mar/19
35 voters have sat on the fence!

Editor Rob
Well you can see the latest quote from 2019, she went with 5ft 5 - I think that is reasonable for her to claim.
Michael Christman
said on 28/Feb/19
She is no taller than 5'5", this is a good guess for her. Debby is 5'5".
A2Z
said on 28/Oct/18
I'm surprised by the votes, she can't be anymore than 5-5
Nik
said on 26/Jul/18
5'6" is too high for her!
Ally
said on 5/Jul/17
Debby Ryan is 5,5 - 5,4.8.
Kelly
said on 3/Jul/17
Debby is 5,5
Kelly
said on 19/Jun/17
Jessie and peyton are the same height 5'6
Jazz
said on 3/Jun/17
Debby Ryan recently posed together with Victoria Justice. Debby was at least 1 inch taller.
Jay
said on 18/Apr/17
Megrace, Peyton never wore heels while on Jessie, especially next to Debby once she got taller. She always wore flats, and was as tall as debby who was always in heels. Around 5'5 for Debby and around 5'6 Peyton.
Megrace
said on 14/Apr/17
Debby looks 5"6 Peyton looks 5"5 she looks 5"7
Bc of heals
Height Revealer
said on 2/Apr/17
Debby has to be (at least) 5'6 Rob, how can she be *clearly* taller than someone you have listed at 5'6.
Click Here
Justine
said on 25/Dec/16
Surprised that she was clearly taller than Laura Vandervoort (5'6.5)- not just taller, but looked much stronger- just pictured Laura being a little taller with her lanky built. Laura should be downgraded to 5'5, and Debby perhaps to 5'6.
Joe
said on 29/Apr/16
Rob, what is her height? I'm confused, because you just mentioned her saying "I'm 5'6". Is that her natural height or is she 5'5 like it's said on all websites?
Editor Rob: the 5ft 6 is what she claims, but then, in many cases I might think they look their claim, or look shorter than what they say.
Loki
said on 29/Oct/15
She looks higher:
With Laura Vandervoort (168)
Click Here
With Bridgit Mendler (168)
Click Here
cat :-)
said on 2/Aug/15
i do not think she is 5/6 becuse my dad is the same hiegt and he is more shorter
Derp
said on 9/Jun/15
She is noticeably shorter than Peyton List on Jessie.
Bulldog
said on 22/Jan/15
Regardless of how tall she is, she has some killer legs!
Yo
said on 19/Jan/15
Some guy Peyton is taller Debby always wears heels to make her look taller
Some Guy
said on 2/Jan/15
Wrong Peyton List is shorter than Debby Ryan when she is wearing heels but when Debby is not, Peyton is taller
Freddy
said on 14/Sep/14
Phil is 5'6 and she's about 2 inches shorter. 5'4 it is.
Damian 188
said on 20/Aug/14
Looks in tv 168 cm
Wrong.
said on 8/Dec/13
Phil Lois is 5'6 and she's smaller than him.
Lizzie
said on 20/Nov/13
Debby is 5 feet5 to feet 6
oni4h
Pedro
said on 11/Sep/13
According to her resume she is "5 feet 5 in".
Amoney
said on 31/Jul/13
Yea shes 5'7" barefoot and 5'11" in heels and she towered over my 5'6" self
kg
said on 26/May/13
debby is approximately as taller as selena gomez who is 5'5
Click Here
Sonny
said on 26/Mar/13
She must be around 5 foot 7 inches, she is tall and beautiful