Peyton Roi List's Height
5ft 6 (167.6 cm)
American Actress best known for roles in TV show Jessie, and movies like 27 Dresses and The Sorcerer's Apprentice. On her twitter account she mentioned how tall she thought she was, saying
"Im 5'6""
and on another occasion gave her height as being
"Around 5'6"
.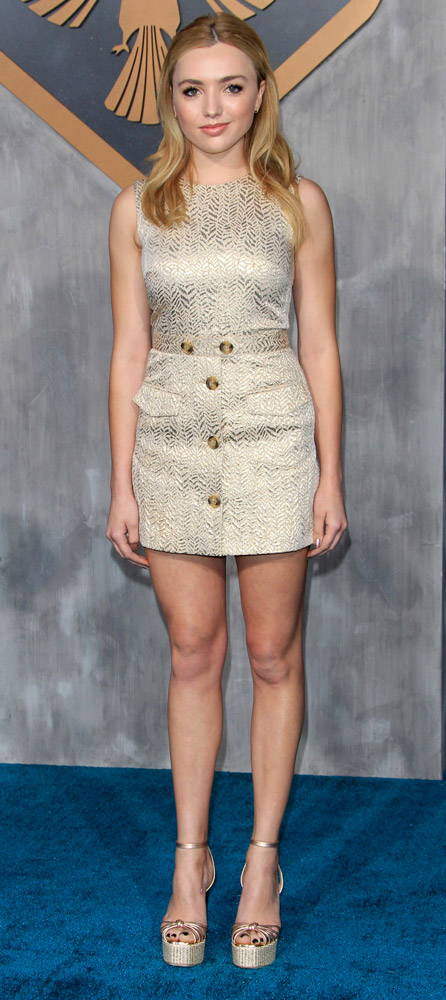 Photo by kathclick/BigStock.com
You May Be Interested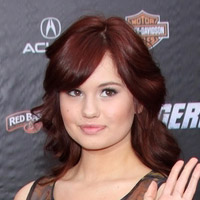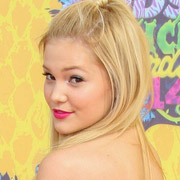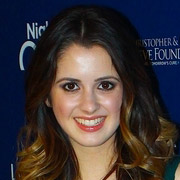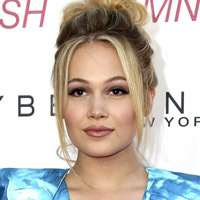 Add a Comment
91 comments
Average Guess (93 Votes)
5ft 6.13in (168cm)
khaled taban 175.3cm
said on 18/Oct/20
@Rob , How likely she's 5'6.5" ?

Editor Rob
Can sometimes look near 169, but I think a decent 5ft 6 from recent few years
Van Halen
said on 14/Sep/20
Rob, how tall was she when you add her?

Editor Rob
Somewhere in 5ft 5-6 range
Victor Germann
said on 22/Aug/20
Think 170 fits perfectly for her
The French Dude
said on 10/Aug/20
5'6.5 to me, still don't understand why google has her listed as 5'8
Alanna
said on 30/Jul/20
Why is she listed as 5'8" on google? 168cm is more accurate.
JohnMoore-162cm
said on 24/Jun/20
Infalible said on 17/May/20
169 cm
She herself said around 5ft6 and you claim 5ft6 1/2" , imo she's 5ft5 1/2"
Federico
said on 24/May/20
During the last episode of Jessie peyton without heels was taller than debby with heels, so I think that peyton should be a bit taller
Infalible
said on 17/May/20
169 cm
Christian 6'5 3/8"
said on 29/Apr/20
Thought for a second that Rob changed the photo of him with Peyton List, but then I realized that it was a different Peyton List, lol.
JohnMoore-162cm
said on 27/Apr/20
She's weak 5ft6 imo , listed as 172 cm in Google.
The hamburger
said on 13/Mar/20
How tall is she with those ?
Click Here

Editor Rob
Should be over 4 inches easily, around 4.5 is a possibility from them.
Stranher things fan
said on 9/Aug/19
Looks 5'6 or 5'7 tbh
Ndomingu
said on 13/Jul/19
On Bunk'd, List does look tallish, but that may be because Brar and Jackson are pretty short themselves. I could believe that List is 5'7" at maximum, but more realistically that she is in the weak 5'6" or 5'6 1/2" range. Although List isn't really all that much taller than 5'5" Miranda May either (ruling out her online 5'8" listing isn't very credible), but she has quite a few inches on Brar and Jackson for sure.
khaled taban
said on 18/Jun/19
@Trenton, 5'8"? No, she isn't that short, she is 6'0" 😂😂😂
khaled taban
said on 26/May/19
Inflating someone's height isn't a great thing, In fact It affects negatively the website . I know there are many commenters who make celebrities (especially women) taller than they actually are.
I don't know what is the benefit from that. For instance this girl isn't more than 5'6", but some voters here made her directly 5'7", wait a little and they will make her 5'9" or 5'10".
That's BAD!
Michael Christman
said on 28/Feb/19
She's 5'6" and no taller, Peyton is slightly taller than Debby Ryan.
khaled taban
said on 2/Feb/19
5'6" at best!
Nik
said on 8/Nov/18
I like her name, she is nice and honest!
Trenton
said on 29/Oct/18
She is 5'8
Keith Fallin
said on 29/Jul/18
Alright everyone on here listen up she's 5"6 nothing more she stood next to Madison Hu and she looked taller cause she was wearing heels she barely looks taller than Miranda May and she can't go from 5"6 to 5"8 in just a year and plus girls stop growing at 15 or 16 so stop saying she's taller than 5"6
5ft7Accountant
said on 22/Mar/18
Now listed as 172 cm in Google.
robert for you
said on 20/Mar/18
I never realized it before but there are a lot of short disney actresses out there, Debby, Olivia, Laura, kelli, selena, demi!!!!! I mean i'm 5 foot 11 inches
Marc the Rocker
said on 2/Mar/18
Strong 5'6 range, Rob? She looks taller than 167cm. 168 minimum, I think she could probably pass for 169cm
Anonymous
said on 27/Dec/17
Agree with Coz-This-the -truth.
Anonymous
said on 24/Nov/17
@anyonmious, you must be clueless. 5'4 is ridiculous.
anyonmious
said on 28/Oct/17
may be 5'6" including heels. 5'4" without heels
Coz-This-the-truth
said on 21/Oct/17
Seriously??...She's 4 inch taller then Selena Gomez,nd 3.5 inch taller then Debby like obviously...Look at her photis..She's like one of the average tall ones....I'm guessing her height is in 169 .. 5"6.75" ft
Nocgam
said on 18/Oct/17
Similar to Jacob Sartorious, claims 5'8 but is like 5'6 at best.
Peytonfan
said on 8/Jul/17
Close to 5,7, but maybe a hair under. She has a large skeletal frame(broad shoulders, expansive ribcage, etc) relative to other girls her height, though, which may add to the illusion that she's taller than she is.
Ally
said on 5/Jul/17
DtD you're wrong Jessie was stil way taller than Peyton in season 4 in the last episode Jessie and Peyton were the same height so a little bit after Peyton is now taller
Kelly
said on 3/Jul/17
She is 5,6
Height Revealer
said on 20/Jun/17
IMDb Resume actually lists her at 5'8".
Kelly
said on 19/Jun/17
She's tall taller then Debby but I think she should have stayed at 5'6 bc it fits her better
Kelly
said on 17/Jun/17
Omg 😲 I looked at her a week ago she was 5,6 or 5 now she is 5,6 almost 7 I'm wrong she is taller than Jessie by almost two inches
DTD
said on 30/May/17
Peyton has been taller than Debby Ryan since at least Season Two on Jessie, so while she insists she's still 5'6" she looks at least 5'7" even without heels. The big surprise if that she stood next to Madison Hu of "Bizaardvark" and was taller than her, and from what I've read, Hu is 5'8."
Jay
said on 18/Apr/17
Peyton is taller than Victoria barefoot. I doubt Victoria is shorter than 5'5, but Peyton should be upgraded to 5'6 or higher.
Height Revealer
said on 17/Apr/17
@Sharon that is not very realistic. Victoria is 5'4 at the least. Peyton might have 2.5 on her
Sharon
said on 16/Apr/17
I can't believe that Peyton List is around 3 inches taller than Victoria Justice- both in heels attending the same event on 15/04/2017. If Peyton List is 168cm, Victoria Justice actually could be 160cm. Remember, she recently posed with 160cm Julianne Hough and clearly appeared shorter. Victoria Justice 158cm barefoot? Sounds ludacris, but the evidence is adding up.
Jay
said on 10/Apr/17
5'6 or over
Height Revealer
said on 2/Apr/17
Now it's 5'6.6! Lol, almost an inch higher than your guess Rob
Editor Rob: there's a few votes from the same person of course, using opera mini proxy.

Don't worry, you can continue submitting inflated votes if you like, it's a bit silly and a waste of time :)
Height Revealer
said on 16/Feb/17
Rob you should upgrade based on community vote... 5'6.4 vs 5'5.75
Editor Rob: a few of those votes were a bit optimistic 😝

it's why when you have 100 different guesses it might remove the bias a bit.
Justine
said on 15/Feb/17
She wasn't much shorter than Miranda Kerr, and Miranda had monster high heels.
Jp
said on 9/Feb/17
Looks 5 ft 7 to me.
Mo
said on 21/Jan/17
On instagram (
Click Here
) she looks about 2 inches taller than Neriah Fisher, who said she is "5'6 on a good day"... I would say a good 5'7 now...
jeff
said on 27/Dec/16
5'6 minimum
Yo
said on 8/Jun/16
It seems you have 2 identical pages for her, you need to fix that rob
Editor Rob: with two peyton lists acting, it can be confusing, but the page with roi is the current version of this page and the old one will get deleted.
Fgjk
said on 10/Apr/16
She looks taller next to 5'5 Debby Ryan she is same when Debby wear heels
Jay
said on 15/Mar/16
Definitely 5'6 next to Fey
Derp
said on 11/Mar/16
Recent photos with 5'5 Tina Fey and others makes her look alteast 5'6
You
said on 8/Jan/16
Rob pls add karan brar
Yo
said on 23/Dec/15
Easily 5'6" never understood how you had her at 5'5"...
Yo
said on 3/Nov/15
@Ellei Karan Brar is 5'2"...
Ellei
said on 1/Nov/15
Rob, how tall would you say Karan Brar is? Peyton looks at least 7 inches taller than him
Yo
said on 16/Oct/15
Rob, will you except that's she's 5'6" now?
Click Here
[Editor Rob: I'm not totally convinced she's a full 5ft 6, although at times yes she can appear that mark...]
Yo
said on 13/Oct/15
She has to be 5'6"...
Click Here
Kojic
said on 29/Sep/15
I go for 5'6" even peyton list herself is consistent being 5'6"
Jay
said on 28/Sep/15
Need the upgrade
Yo
said on 20/Sep/15
Still no upgrade??
Yo
said on 13/Aug/15
Def think she is taller than 5'5.5 Nicola Peltz
Click Here
Jay
said on 13/Jul/15
Upgrade to 5'6
black and red
said on 27/Jun/15
5'6" maybe a spot on rob she's consistent being that range
black and red
said on 27/Jun/15
@To From Peyton List herself. 5'6" or Around 5'6" ask her on twitter sometimes
To
said on 12/Jun/15
There is no way she is only 5'5 1/2. She's at least 5'6
Jay
said on 5/Jun/15
Just saw the latest episode of Jessie. Peyton is clearly taller than Debby in heels while wearing flats. Upgrade to 5'6.5 Rob?
Sammy swift
said on 5/Jun/15
Wow she is so good looking. But she would look way better if she woar a dress with less ruffles.
nature spring
said on 31/May/15
She is consistent being 5'6" and around 5'6" or whatever she says on twitter. Im her follower and i always see her answer her fans about height questions so I think 5'5 and 1/2" or 5'6" is accurate
ikib
said on 26/May/15
@Yo Debby is 5'5" only and from Peyton herself (on twitter), she said that she's "around 5'6") or 5'6"
Yo
said on 24/May/15
She's certainly over 5'5.
Yo
said on 16/May/15
She's certainly not 5'5. She's taller than 5'6 Debby Ryan.
Iwa
said on 8/May/15
Rob, you should upgrade her height to a 5'5.75" (1.67 m). I know she used to be shorter than Debby Ryan but she have grown quite alot.In season 1 she was at least a 5' 1" (1.55 m), season 2 5'3.5" (1.60 m), Season 3 5'5" (1.65 m), Season 4 5'5.75" (1.67 m) Debby ryan usually wear taller heels on the tv show so it's kinda hard to compare
nebule
said on 23/Apr/15
She just tweeted a fan Asking her height "Around 5'6"." 5'5 and 1/2" may be accurate. Maybe. I used the word maybe. Rob?
[Editor Rob: 5ft 5.5 is a possible yes.]
Yo
said on 19/Apr/15
Looks taller than Kesha with similar shoes.
Click Here
Jay
said on 5/Apr/15
Atleast 5'6.
Yo
said on 25/Mar/15
Why is she labeled at 5'5 she is clearly taller than Debby Ryan
Jay
said on 9/Mar/15
@Yo, exactly! I don't understand the downgrade from 5'6. She's taller than Debby by an inch.
Yo
said on 8/Mar/15
Lol at 5'5 claims: her and Jason Earles.
Click Here
Easily taller than him with heels.
Jay
said on 10/Feb/15
I honestly feel Peyton is at the most an inch taller than Debby, which would make her 5'6. I've noticed that Debby in heels, is barely taller than Peyon since she's grown.
Jay
said on 5/Feb/15
Rob, why is she back down to 5'5? Debby Ryan is definitely the correct height now, but Peyton is taller then her. She always wears flats on the show.
[Editor Rob: on looking at them both my impression was they might be a lot closer in height.]
Yo
said on 3/Feb/15
She is taller than Debby Ryan. Proof:
Click Here
michael
said on 5/Nov/14
She is 5'5 or 5'6, she would more.likeley be 5'6 which is really annoyin because im 5'5
Ivan Xavier
said on 3/Nov/14
Well someone told me she's 5'7" but I believe she's more on 5'6" than 5'7". What do you think Rob? You agree with me?
[Editor Rob: I believe her own claim, she looks around that range. Any women that height who then puts on heels can pull of looking 5ft 8-8.5 range beside a man in normal shoes.]
Jay
said on 25/Jun/14
Could she be over 5'6?
Koo guy
said on 28/Nov/13
That's a perfect height for a girl like her I almost her height I'm like 5"4". She is like a really cute, and beautiful girl that's how I see her. I don't know about you guys but she is really really cute and beautiful that's my opinion but I don't think that's really a opinion I think that's a fact. That's what I'm saying nothing else.
Trent
said on 26/Sep/13
Actually, ignore my previous post... there are TWO Peyton Lists who are working actresses.
The one I was talking about has been on Smallville, Mad Men, Flash Forward, the new 90210, etc. etc.
I barely glanced at the photo above, just assuming she'd gotten a bad dye job... went 'ugh' and looked away. =\
Which is strange, since it's not a terribly common first or last name, much less both.
Trent
said on 26/Sep/13
Sheeeeeee's... 5'5 1/2."
Srsly, check her out on Smallville (she was Lois Lane's younger sister).... consistently was standing about 1 1/2 inches shorter than 5'7" Erica Durance, and 1 1/2 inches taller than 5'4" Ally Mack.
Mid-sized gal, terrific smile, big blue eyes.
cool dude
said on 20/Jun/13
she's 5'6
cool dude
said on 19/Jun/13
Rob you shouldn't put all these adds.
[Editor Rob: 2 ads isn't a lot, well you only see the second square ad if there is at least a comment...

if there's no ads the site wouldn't exist!]
Pedro
said on 13/Jun/13
She confirmed yesterday on her twitter that she is 5'6":
Click Here
[Editor Rob: I'll put that at the top thanks]
Victorian
said on 28/May/13
Rob, which Peyton List do you mean? The girl pictured above (Peyton Roi List) indeed appeared in Jessie, 27 Dresses and Sorcerer's Apprentice, but not Flashfoward. That would be the other Peyton List, a brunette - who also played Jane Siegel on Mad Men.
While I don't know much about Peyton Roi List (the blond one), the actress from Mad Men (the brunette) indeed seems to be about 5ft6.
[Editor Rob: this is the younger one in the photo, I don't have a listing for the FlashForward one, although I typed that as my mind was probably thinking about the other similarly named actress and what I remembered her from :)]
Pedro
said on 4/May/13
She should have a picture.
Jake T.
said on 28/Nov/11
Peyton seems to be this tall, in an episode of Smallville she looked almost the same with 5'7 Erica Durance.5'6 sounds right.