Laura Marano's Height
5ft ½ in (153.7 cm)
American actress best known for playing Ally Dawson in Disney the tv show Austin and Ally. In film she appeared in Bad Hair Day. In 2012 on twitter she said her height:
"I am super short. I'm like 5'2...on a good day. Heels are a magical/painful device :)"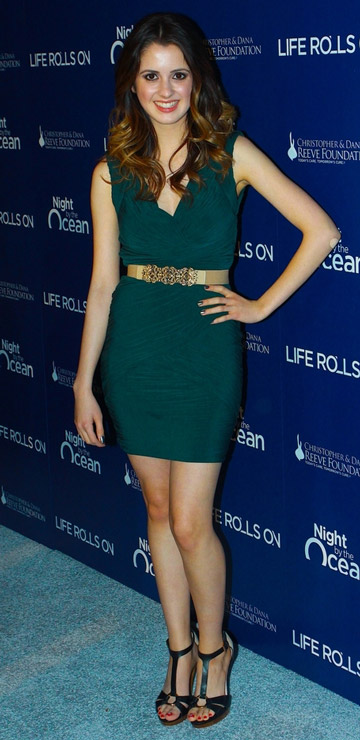 Photos by PR Photos
You May Be Interested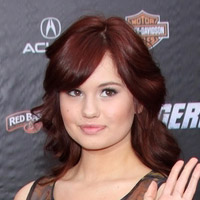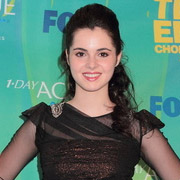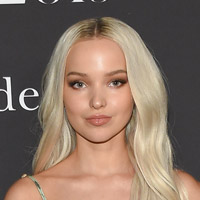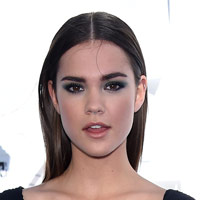 Add a Comment
29 comments
Average Guess (34 Votes)
5ft 0.72in (154.2cm)
Infalible
said on 23/Apr/21
153 cm
heyyyyyyyy
said on 26/Feb/21
a weak 5'1" in my opinion
Alanna
said on 26/Jul/20
She needs an upgrade. She doesn't appear 5'0" to me. I think she's more like 156-157cm.
Alanna
said on 19/May/20
I don't even know how tall she is. It's very confusing. Maybe 5'11/2.
Nik Ashton
said on 12/Mar/20
She looks a wee bit short!
e flat
said on 8/Mar/20
Come on guys 5 foot really? Her limbs and body look alot longer than 5 foot it would not let me go any higher than 5'2 so id say shes between 5'4-5'5 and she looked pretty skinny so around like 105 lbs
The hamburger
said on 9/Feb/20
How tall is she in those heels
Click Here

Editor Rob
I'd expect nearly 5ft 6, so if you met her whilst wearing near 1 inch shoes, she might appear close to 5ft 5.
Kristine
said on 17/Nov/18
My younger brother has been watching Austin & Ally reruns and based on what I've seen, anywhere in the 154-156cm range would be a fair height listing. So I will go with the average and guess about 5'1" :)
Nik
said on 8/Nov/18
She is not super short, however there is nothing wrong with that as all heights are cool!
DTD
said on 3/Jan/18
Ross said he was 6' in a twitter from 2013. I haven't seen the picture of Laura and Sabrina Carpenter that RennyD is talking about, so until I see evidence of this (and that Sabrina wasn't wearing heels), I'm going to take her as 5'2".
RennyD
said on 28/Dec/17
I saw this picture where Laura and Sabrina were together on the set of Girl Meets World and Laura was the same height as Sabrina maybe just a teeny bit taller so I say 5'0.5 is perfect...I'm 5'0 straight no half or quater stuff lol hope I get to meet her one day
Michael
said on 10/Sep/17
My height estimation
Ally
said on 5/Jul/17
She is 5,2 1/2
Kelly
said on 17/Jun/17
She can't be 5 she must be 5,1 or 2 without heals
tony t.
said on 30/Aug/16
Even when she's not in heels he doesn't look 11 inches taller than her.
Lucy rapp
said on 2/Nov/15
I love your show Austin and ally I think you and Austin would make a cute couple even if you are shorter than Ross I think you should go out for real I would love to be in your show I am 12 years old
Wilson
said on 26/May/15
She has really gotten more attractive on the show.
Cute petite body and some killer legs if I may!
6'1
said on 8/May/15
@Bishop: Bella Thorne is 5'6".

Editor Rob
Bella just recently claimed to have been confirmed by her Doctor as being 5ft 8...
of course she never mentioned her Dr
Was this guy
.
Shree
said on 12/Feb/15
I think laura is 5'
Bishop
said on 12/Aug/14
Her being 5' flat would make Ross like 5'10" MAX. But I'm not sure on that because on the Danimals commercials, he's always like 4-5 inches taller than 5'7" Bella Thorne.....
little me
said on 5/Aug/14
rini is actually claiming 5ft1 [
Click Here
]
k
said on 15/Jul/14
rob do you think laura is much taller than raini rodriguez in austin and ally because she's always in heels and raini not?

Editor Rob
I think she can look at times near 3 inches taller just when they have similar footwear and more if in heels of course. I saw Raini claimed 4ft 10 for her own height on twitter...
kg
said on 15/Jul/14
i found that picture where ross and laura are both in flat:
[
Click Here
]
she seems taller than 5'0 if ross is really 6'
nofearsorregrets
said on 12/Nov/13
@Alice You are wrong Ross does not have 9 in over Laura he is like 6 in taller tops.
Alice
said on 1/Aug/13
She looks about 5ft 3. Ross is 6ft
Pedro
said on 25/Jun/13
@kg I actually think that Vanessa Marano is somewhere between 5'3"-5'4". At least I have seen various pictures of her next to Lea Thompson and Katie Leclerc, where she seemed to have similar height.
As for Laura, I think that she definitely needs a little upgrade. She said more than once that she is "5'2 on a good day". So maybe Laura is more like 5'1.5".
kg
said on 23/May/13
her sister vanessa marano is about 5'2.5 ( 158/159 cm) and she's taller than laura of about 6/7 cm that's to say 2.5" so it's totally right: she's between 5'-5'1 it depends of the moment of the day :)
Ad13
said on 19/May/13
Shes 5 '3'' - 1.60cm :)
Pedro
said on 18/May/13
She sais on her twitter that she is "5'2 on a good day":
Click Here