Vanessa Marano's Height
5ft 2 ½ (158.8 cm)
American actress best known for her role as Bay Kennish on tv show Switched at Birth.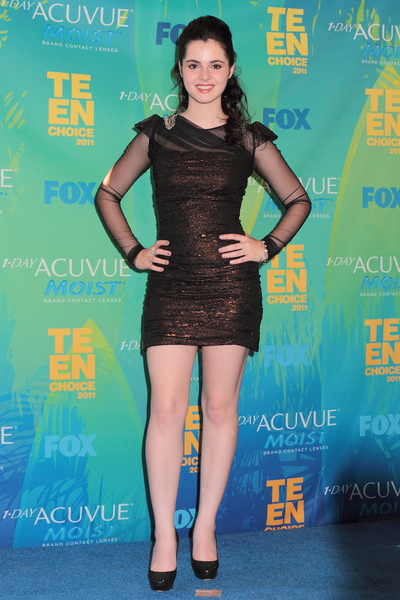 Photo by PR Photos
You May Be Interested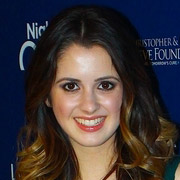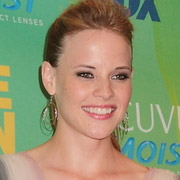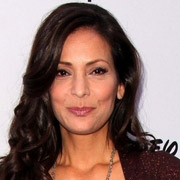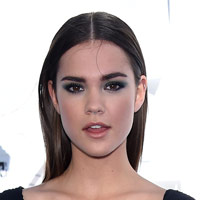 Add a Comment
32 comments
Average Guess (14 Votes)
5ft 2.54in (158.8cm)
Alanna
said on 26/Jul/20
I thinks she's somewhere between 160-162cm
Alanna
said on 27/Jun/20
Yet google list her as 5'5",she's 5'3".
Infalible
said on 21/May/20
159 cm
Infalible
said on 21/May/20
159 cm
Sof
said on 10/Oct/17
I'm 5'6 now but I met her once when I was 14 years old and I was 5'3 then, and was a little taller than her, so 5'2 is most likely her exact height
kg
said on 25/Jul/13
i heard that stephanie nogueras (natalie) is 5'1. rob how tall do you think stephanie nogueras is?
Caroline
said on 16/Mar/13
@Daftpunk I was thinking the same thing! I read in an article that the girl who plays Natalie is 4'11
Daftpunk
said on 11/Feb/13
I wonder how tall the girl who plays Natalie is if Bay towers over her at 5'2.5
Doug
said on 5/May/09
Smashing fella, I heard he likes a good drink in real life (you;d never have guessed eh?) Always looked in the tallish range on Neighbours well anybody would next to Lou. He always looked around 5'11-6'0 to me which by Neighbours standards is pretty tall.
Leo
said on 1/Apr/08
Ok, thanks.
Leo
said on 31/Mar/08
Really? How do you know that? Thats funny.
Leo
said on 28/Mar/08
Ah ok, yeah I found that now. Had time and rummaged around this website a lot this morning. It
Leo
said on 27/Mar/08
Yeah, he's fantastic in the show. He'll probably have a fairly recurrant role though. What height is Tom Oliver do you know?
Leo
said on 26/Mar/08
Heh James, yeah I found it on digital spy. I also see he's leaving Neighbours this year and will be a recurring role on special occasions (if you're a fan)
Leo
said on 23/Mar/08
Thanks for the info James. Weird, never heard that - gunna google it. Thats bizarre, its a bit much going over to someone at a graveside though, don't ya think? It really REALLY was his personal time there - I mean if I saw any celebrity at all near a graveside I wouldn't go near them.
Leo
said on 20/Mar/08
Yeah James he was a nice guy. I'm don't know much about his personal life but I met him in a pub in Melbourne and he was in good form.
Leo
said on 14/Mar/08
Hi James, yeah I get that a whole lot. Actually very frequently. Someone said the same on my picture with Kate Richie
Click Here
Leo
said on 4/Mar/08
Hmmm, well I heard recently the average height is 5ft 8 in the uk so yeah I feel taller than average, personally I wouldnt want to be much taller. I find it easy to get clothes and shoes whereas 1 of my friends is 6ft 5 and sometimes finds it more difficult. You?
Leo
said on 3/Mar/08
Hi all, James I've never measured myself in cm EVER. I've always measured myself in ft and inches. I looked into it and 181 or 2 is appropriate for me I THINK. I said I was 5ft 11.25 barefoot, 5ft 11 at night. I have a few more photos that I will send on to Rob. I'm at my lowest 5ft 11 but generally over that. 5ft 11.25 to .50
Leo
said on 21/Feb/08
No worries
dmeyer
said on 21/Feb/08
thank you leo for your answer
Leo
said on 18/Feb/08
Hi dmeyer - I'm 5ft 11.25 in the morning and 5ft 11 at night. My friend who is 5ft 10 was there that night as well and also has a photo with Ian, he is shorter than Ian by around an inch.
dmeyer
said on 15/Feb/08
hey leo if you are 5'11.25 morning that is 181 it means you are more like 5'10.5 you must be 5'10.5 night ,by that range ian is 5'9 to 5'9.5 so he lost 2 in ,that is not a lidl rob ,2 in is very average by 70
Leo
said on 4/Feb/08
Hi Alex, yes that is correct. Flatfoot, in the morning I stand just over 5ft 11. Around 5ft 11.25 to be exact or 182cm. In shoes, yes I stand 6ft. This photo was taken over 2 years ago now and I remember thinking Ian was actually taller than I would have anticipated. If he stood straight up with good posture he would definitely hit the 5ft 11 mark IMO.
Alex
said on 30/Jan/08
Leo, you sure you're not 6'0 flat barefoot? Not that I can tell between that and 5'11.75 anyway. You're def over 6'0 in shoes though.
Leo
said on 30/Jan/08
I was wearing Nike Classic runners - around the 2cm region for their sole. I'm standing around 6ft here. I think he's a solid 5ft 11.5 in shoes - probable around the 5ft 11 mark in total.
123
said on 30/Jan/08
the guy is definitely overweight, but i'd say he might be 182 in his youth
Danny
said on 29/Jan/08
I go with what j-c said. Leo looks taller by solid inch or even more. In my opinion Ian is 5'10.5. Maybe in the past he had full 5'11.5 but I rather doubt if he is still that tall.
miko
said on 28/Jan/08
He is quite old, perhaps a 182cm peak and a 180-181cm current is fair.
j-c
said on 28/Jan/08
I don't understand how he could be 1M82 while Leo is taller than him by at least 3 or 4 cm if standing right.
[Editor Rob: to be fair he's closer than him and at peak 182cm fits him.]
Derek
said on 27/Jan/08
This listing looks accurate. Leo is only marginally taller.
Anonymous
said on 27/Jan/08
yep, listing looks right