American actress best known for roles in tv movies Bits & Pieces and Cloud 9. On television she stars in Liv & Maddie.
Even though I'm super short, I still haven't learned how to walk in heels. I'm 5'2 and it would be super beneficial if I knew how to walk in heels, but I always fall flat on my face.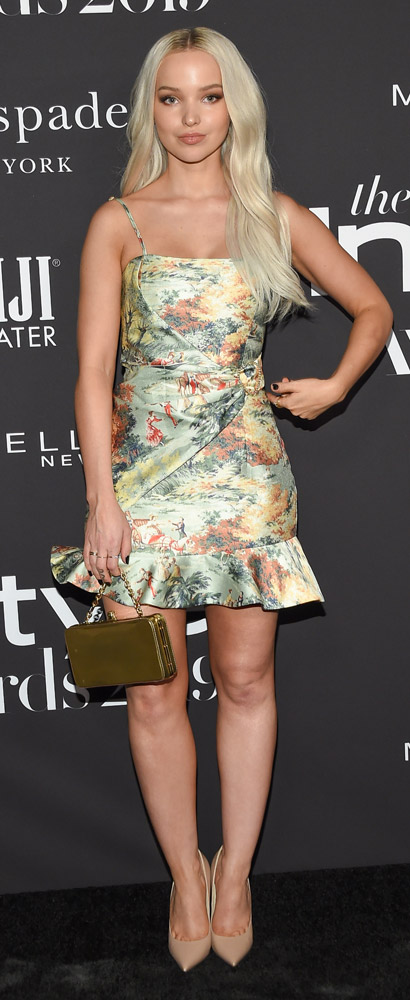 Photo by DFree/BigStock.com
I am 5'2". How is it believable at all that I am the captain of the basketball team.
My rib cage is freakishly small, and my shoulders are small, and i'm 5'2"...i'm really small
Jewels
said on 20/Mar/23
She's not as tall as 5'3, there's a photo of her and avril and she looks no more than 1 inch taller
flat 5'2 is correct
Livv
said on 23/Feb/23
she looks almost 5ft 3
Ari
said on 11/Nov/22
The photo of her an Avril she looked an inch taller than Avril who's 5'1
5'2 compact
said on 12/Aug/22
im the same height bro your only super short if your a man,5ft2 is jst under average
Hann
said on 28/May/22
One of the most prettiest girl in music industry, her face is gold❤
I think she s 160-161cm
Ari
said on 13/May/22
Said 5'4 on Twitter recently...idk if she was joking
Wehrmacht180
said on 7/Dec/21
155 cm
Elene
said on 10/Aug/21
Could be 5'2.25
Nik Ashton
said on 19/May/21
@ Alanna - Everything you have said is true.
Infalible
said on 25/Apr/21
157 cm
Alanna
said on 16/Apr/21
She's not super short. There's nothing wrong with being petite.
Megrace
said on 31/Mar/21
a weak 5'2" can't see above that
Hayden
said on 3/Sep/20
5'2 isn't super short, it's below average and equivalent to a 5'7 guy
Nik Ashton
said on 29/Feb/20
5'2" is a very ordinary height.
Nik Ashton
said on 23/Feb/20
It's great that she has had basketball training!
Nik Ashton
said on 8/Feb/20
Look at this:
Click Here
Ari
said on 13/Nov/19
Rob how tall do you think she is????

Editor Rob
I've always thought her 5ft 2 claim wasn't that unreasonable, so have given her it for years.
Lara Luk
said on 8/Sep/19
well almost 5 2
:-)
said on 3/Aug/19
5'0-5'2. Looks tiny by most ppl
Hannah323232
said on 2/Jul/19
I'm 5"1 and she doesn't look way taller than me so I think 5"2-5"3
khaled taban
said on 18/Jun/19
Not super short, but on the short side!
She is 5'1.5", that's 2.5-3 inches below average.
Nik
said on 29/Apr/19
She is far from being super short!
Idk
said on 21/Jul/17
Looks 4'11
:)
said on 2/Jul/17
My friend met her and says she looks 5'
Kelly
said on 17/Jun/17
Well when liv and Madrid started her and her sister were like the same but she grew past her and she is 2 inches taller so 5,2
gigi
said on 26/Dec/16
tbh i thought she was 5'0! still pretty short though pretty tiny :) nothing wrong with that tho. im also tiny! go tiny people lol
bells yo
said on 8/Sep/16
She's so small! I expected her to be slightly shorter but 5'2 sounds good. Petite but very cute girl
Amber
said on 11/Apr/16
How much taller is Dove than Olivia Holt?
Yo
said on 2/Dec/15
Why does every celebrity say they hate heels? They wear them to every event
Nicky
said on 14/Aug/14
I thought was between 5'3-5'5
kimber
said on 27/Jul/14
How can she be 5'2
Ali
said on 8/Feb/14
She is 5"2 and around 108-110lbs
Nottellingyoumyrealnamelol
said on 24/Dec/13
I'm only in 4TH grade and I'm the third or Fourth smallest in my class and I'm 4"4
Arizona
said on 4/Oct/13
Not she like 5ive;3
Gcfhcfhcxf
said on 9/Sep/13
Wow you look a lot taller than 5"2 I'm 5"7 1/2