Sam Heughan's Height
6ft 2 (188 cm)
Scottish actor best known for playing Jamie Fraser on TV series Outlander. On his imdb.Resume he was listed as
"Height: 6 feet 3 in"
.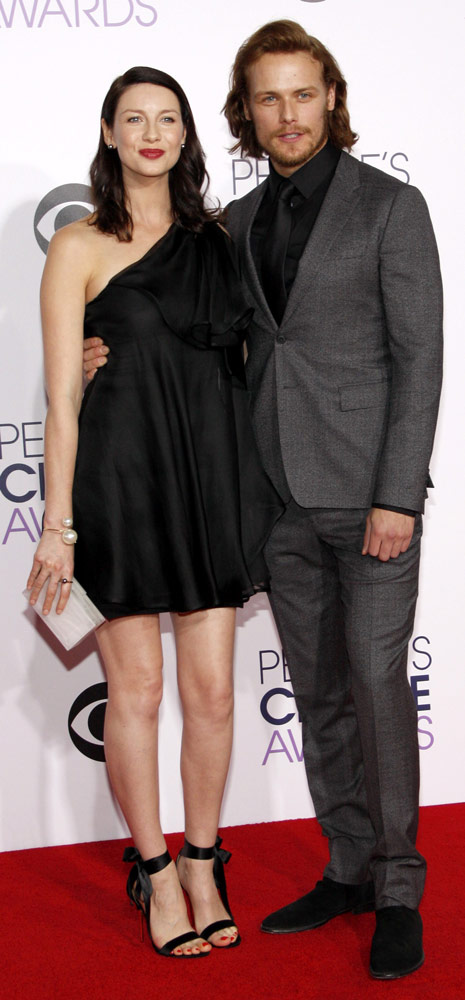 For actors we are very tall - Graham's six foot two inches and I'm six foot three inches, an inch shorter than Jamie Fraser, which, as I've said, is still a bone of convention for some diehard Outlander fans!
You May Be Interested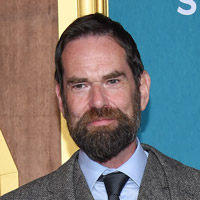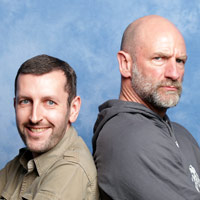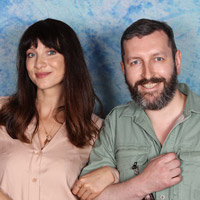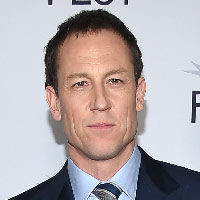 Add a Comment
28 comments
Average Guess (13 Votes)
6ft 2.31in (188.7cm)
Rampage(-_-_-)Clover
said on 19/Jul/21
Yeah Rob, I think he has a chance of that while Lucroix is maybe a fraction under 6ft2

Editor Rob
yeah maybe Sam is the more solid 6ft 2 and Duncan could fall just shy of it
Jake
said on 16/Apr/21
Is 6'2.5" possible, Rob? Is there an outside chance?

Editor Rob
I did feel for a time over 6ft 2 was a good chance, but I suppose you could still argue 6ft 2 and change was a range he has looked with others.
Rampage(-_-_-)Clover
said on 2/Apr/21
Rob, Duncan's actually taller than Sam here...
Click Here

Editor Rob
could be a little closer and who knows about pavement.
Jug
said on 15/Mar/21
I have a hard time picturing this guy as 6'3. He looks 6'1.5 or 6'2. Seems a solid 6'2 with the lady in the above photo if she is really 5'9. Would be a good choice for James Bond.
c-mo
said on 17/Sep/19
very good looking guy . and also great proportions ....his height looks very very good . when you have good proportions like this guy then ~ 6'2 looks phenomenal
Rampage(-_-_-)Clover
said on 18/Dec/18
I think 188-189cm for this guy is possible. Duncan Lacroix I suspect might be more 187-188cm range Rob?
Sam generally edged Duncan and Graham McTavish

Editor Rob
Yeah you could say Lacroix was a fraction smaller than Sam.
Mike 1.80
said on 15/Dec/18
Looking at page picture of both
Caitriona is 5cm heels. 1.80. He eyes low than shes top head. So he is 1.87 1.88 max. 1.91 in boots.
I think stars always put 3 cm more in heights considering shoes or boots. Its obvious
berta
said on 5/Dec/18
i can believe this guy could be 188-189 cm. He can look bigger than many 6 foot 2 guys. 188 is shortest for him and 189 is tallest
Caaq
said on 21/Oct/18
In the spy who dumped me, he looked a lot like roger moore, and looked very tall. He looked an easy enough 6'3". Or at least a strong 6'2.5".
But in the picture that editor rob commented on, that guy in the centre, looks a comfortable 4 inches taller. In fact it could even be 5 inches as sam just reaches his eyes n that guy doesnt even have hair. So, i would still hold sam at 6'2.5 " min. And that guy in the centre, i would say is actually 6'7", sufferring from a common syndrome of understating height by up to 2 inches.
Andrea
said on 22/Sep/18
Here he is with a guy who claims to be 6'5 (
Click Here
):
Click Here
Unless he has a decent footwear disadvantage and/or that guy is dropping a fraction when he says 6'5, it is quite hard to believe he's a big 6'2 guy (let alone over).

Editor Rob
He can look sub 6ft 2 with that guy...though I'd be surprised if he really was 6ft 1.5 though!
Rampage(-_-_-)Clover
said on 19/Sep/18
A fraction over 6ft2 maybe but not a 6ft3 guy
MAD SAM
said on 16/Sep/18
188 cm 6'2" max, no ya over that
Nik
said on 27/Jul/18
I like his kilt! I certainly think that Sam is 6'2", with change!
Dan
said on 4/Dec/17
He is always looking slightly up at David Barry, yet Barry is listed as being only 6'1". Still, 6'2" flat is the most I'd give Heughan.
Everton
said on 10/Oct/17
Just saw him in person...and was standing next to my husband, who is actually 6' 3". Sam was about 1.5-2" shorter then my husband. Additionally, I came up higher on Sam than I do husband.
travis
said on 26/Sep/17
nope your 6ft2in deal with it your tall enough
Del Mar
said on 18/Sep/17
For the most part he does look quite much taller than 6'1 Tobias Menzies, I'd say. I would put him at least at 6'2.5", could be even 6'2.75" I reckon
Jane
said on 13/Sep/17
Saw him in real life. He's DEFINITELY taller than 6'2" He's at least 6'3", in fact he might even be as tall as 6'4"
He is ALWAYS considerably taller than his co-star Caitriona Balfe, who is a 5'10" former top runway model- even when she is wearing 4 or 5 inch heels.
Rampage(-_-_-)Clover
said on 28/Feb/17
Yeah I think he edged out Graham
berta
said on 27/Feb/17
in photos he looks more like 2 cm taller than mctavish. i think 189 could be possibble but this looks fair to
Rampage(-_-_-)Clover
said on 5/Dec/16
He doesn't look tall until you see him others on Outlander. 6ft2 is fair

Editor Rob
in a few scenes with Graham McTavish he didn't really look much taller, I though McTavish still looked nearly 6ft 2 in that show.
Arch Stanton
said on 25/Jul/16
Yeah he doesn't look taller than some of the decent 6'2 flat guys you have on here.
Arch Stanton
said on 22/Jul/16
Rob are you sure he'd be taller than somebody like Andy Murray or
Ben Affleck
?

Editor Rob
6ft 2 on the nose is probably a solid height for him.
Arch Stanton
said on 22/Jul/16
Doesn't look 6 ft 3 to me, and I think 6'2.5 is a tad generous too.
Andrea
said on 30/May/16
Rob, i've seen a couple of videos with Jared and he looks at least 2 inches shorter (sometimes even more)... What about 6'2 flat? You said he was described at that height... He also doesn't look more than 2 inches taller than Reeve Carney (and i believe Reeve is more 182)...

Editor Rob
yeah back when in 2004 he was going to be cast in something like Alexander and the producer said "When we spotted the athletic six-foot-two-inch-framed Heughan and his captivating sensuous masculine visage, we knew we had found him"...
Helen
said on 31/Jan/16
he's listed 1.91 m everywhere else. Rob, why do you think he's shorter?

Editor Rob
generally I think that's the kind of range he can look. Back in 2004 he was described as 6ft 2
Sam
said on 10/Nov/14
Nevermind...I see she's listed at 5'9". Pretty girl.
Sam
said on 10/Nov/14
How tall is Caitriona Balfe?