Sandi Toksvig's Height
5ft 0 (152.4 cm)
English comedian and TV presenter. In a Sunday Times interview she said
"I was a size 22, for goodness' sake! I'm only 5ft, so I looked like a small bouncing ball and felt unwell. I lost 4 stone and now I'm a size 12"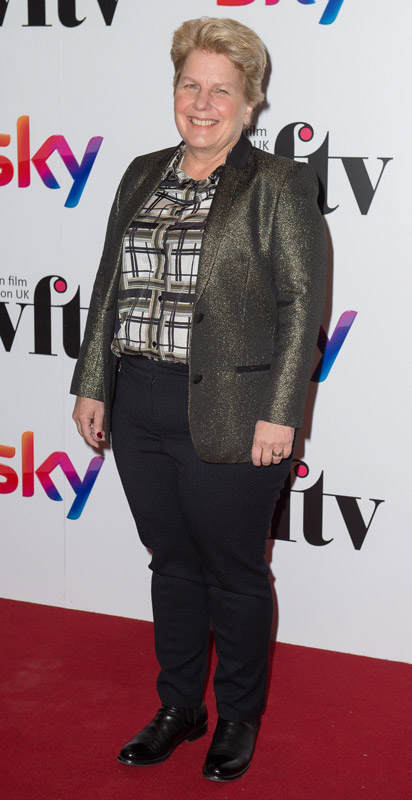 Photos by PR Photos
I am 5ft tall myself and it is rare that I meet someone new who doesn't comment on my height. I am curious that the world is so interested but it was ever thus.
-- The Telegraph, 2011
You May Be Interested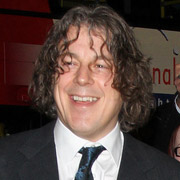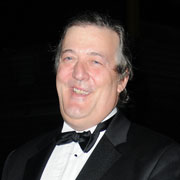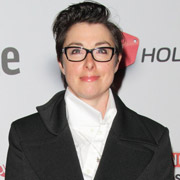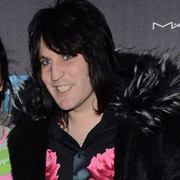 Add a Comment
20 comments
Average Guess (14 Votes)
4ft 11.34in (150.7cm)
Miss Sandy Cowell
said on 3/May/19
💐🎂🎁 Happy Birthday Sandi! 🎁🎂💐
I wish this bubbly lady a splendid 61st Birthday and a fantastic New Year. XX
I have just seen 150cm for her, but I am agreeing with Rob's 5ft. I've even heard her come out with it! 😊👍
🌸🎈🎁🌻🌸🎈🎁🌻🌸🎈🎁🌻🌸🎈🎁🌻
Sandy Cowell
said on 10/Jan/19
It's nearly two years since Sandi's début on Celebheights. Doesn't time just fly by?
She had no comments in 2018, so it's high time Sandi got one for this New Year - and a height guess of 5ft!
Anonymous
said on 2/Oct/17
Perhaps she did grow taller when she lost weight. It does happen as the spine is less restricted.
littlesue
said on 27/Sep/17
She grown an inch then as over the year she has always been described as 4ft 11.
Nik
said on 26/Sep/17
@ Sandy Cowell - Hey!
Well it is 9:16 pm and my football team are playing like prize prats so I have decided to come on celebheights to cheer myself up, something I was going to do at 10;00 pm after the football has finished! I also went into the 🍇 as well to further cheer myself up!
The things you did today are exactly the sort of things I have done before now, my Mum locked herself out years ago when we were all at work and school, and she climbed in through a kitchen window!
I had an unfortunate accident just after midnight this morning, I went to the bathroom to use the toilet and silly me didn't turn the light on but I wet to try and sit in the toilet but instead I missed and ended up on the floor with a cut on my back, it was painful lying in bed but I managed to get to sleep but I woke up at about 4:00 am and sent a message to Glafstone on this page!
I am a prat!
Cheers!
Sandy Cowell
said on 26/Sep/17
@ Nik, Rob and Gladstone Screwer!
Baaaah! 🐑
I have just come back from my
pain clinic, or whatever the f.
it is called, to find that I am locked out of the house! My door key has fallen from my Mr Bean's Teddy keyring and so I am stumped until my brother gets home!
I am actually being passed on to a proper pain clinic as of now because what I get now doesn't even touch the pain!
I had a can of cider first and prat that I am, I told them! You're not meant to mix strong painkillers with alcohol! Only tea and cocoa! (I don't like coffee!)
Oh well! He is home now, thank goodness! Have a nice evening boys! Bye for now! XXX
👍🏠😁🚾☕✅ 👎🍷❌😖
Sandy Cowell
said on 26/Sep/17
Mmmmmmmmmmmm! 🌽😉👌
Nik
said on 25/Sep/17
@ Gladstone Screwer - Hi!
My first comment was more or less the same as the second one, I think there may have been some mistakes, that's all!
We wlill continue to enjoy our holiday in Whitby, thanks for that. I keep seeing the sweet corn when I go into different shops funnily enough, I haven't got any yet. You will have to go to Whitby sometime!
Cheers!
Nik
said on 25/Sep/17
Please delete my first comment to Gladstone Screwer.
Nik
said on 25/Sep/17
@ Gladstone Screwer
I am off into Whitby now with my Mum, I might buy you some sweetcorn!
I think Sandi could be slightly south of 5 ft, maybe 4'11" - 4'11.5".
Cheers!
Nik
said on 25/Sep/17
@ Sandy Cowell - Hey!
I am fine Sandy, thanks for that! I am in Whitby now with my Mum and I had to laugh yesterday because when we went into the town sweetcorn was there staring me in the face in 2 of the shops! I also like to see those Jaffa oranges but I haven't seen any for a while!
Do the tablets take away the pain completely? You have got to hang on in there when the pain is bad, I know that's what you do.
This morning I sent a message to you on Victoria Derbyshire's page and another on Caitriona Balfe's page, both at about 9 o'clock in the morning and at 9:40 am they were both on the Internet! I was gobsmacked! Rob must have been loitering around those pages and picked them up quickly!
This great website is a great enhancement to our lives and gives us something to look forward to everyday!
Cheers!
Sandy Cowell
said on 24/Sep/17
@ Gladstone Screwer - I'm absolutely fine now! I copped sight of your sweetcorn 🌽, so I must admit I'm perfectly happy this weekend (Well, almost!). Thanks for that! 👍
I don't think Sandi pined away the way I would! 😉
@ Nik - Hey! How are you? It's Sunday night and I am about to place an order for catfood with Amazon! I hope you've had a great time this weekend. Mine has been extremely boring! It's been so boring I'm surprised I didn't die from boredom! The reason is that I am finding it
hard to turn round or stay comfortable in one position, so it has been difficult to watch TV for any length of time! But at least I copped a glimpse of Gladstone's sweetcorn, which always cheers me up! AND I've been able to visit this grand website of course, and read your comments to me and write ones for you in return!
🍻🐝 Cheers to both of you from Jaffa! Lots of Love and honey from him as well! XXX and from me: XXX!
🍯🍞🐝 yum yum!
Sandy Cowell
said on 24/Sep/17
@ Gladstone Screwer - Well, that IS a weight off my mind! For as long as you provide the sweetcorn, I'll bring the butter along! 😉 😇 🌽
Nik
said on 22/Sep/17
Nice lady and about the said height or slightly smaller.
Nik
said on 22/Sep/17
@ Sandy Cowell. @ Gladstone Screwer
It's too badly damaged Gladstone, with Sandy and me dangling it in front of you!
Have a great weekend'
Sandy Cowell
said on 21/Sep/17
@ Scarlett Rose - re: Your comment from 19th May.
Thanks for that! I know a great many large dogs originate from Germany. I hadn't really given the Great Dane much thought, but there you go! It's always nice to learn something!
That Mr Toksvig is half English would explain her English language fluency! I thought she was all Danish! But she is a very clever lady nonetheless!
Sandy Cowell
said on 20/Sep/17
@ Gladstone Screwer - I fancied some sweetcorn tonight as well! 😬 I'll have to open a can up instead! 😛
... but you can't beat the fresh variety, and I know your sweetcorn is always fresh as a daisy and tastes delicious, especially with butter!
🍴😋🌽😜👌
Sandi can have another 5ft today!
Scarlett Rose
said on 19/May/17
Sandy is half British, half Danish. By the way, Sandy Cowell, a Great Dane is actually a German dog, not Danish. Hash tag confused.com! 😃
Sandy Cowell
said on 29/Mar/17
*mistake alert*
That was meant to read 'not that I need TO know' instead of 'not that I need GO know' which makes no sense at all, does it?
I shall try not to lead you astray again! Sorry!
Sandy Cowell
said on 27/Mar/17
Ha ha! She's here at last! I've looked for her twice, not that I need go know that she's 5ft, because I've known for ages, as she often makes fun of her height!
I enjoy '15 to 1' and find it hard to believe that English isn't her mother tongue! She's not a Great Dane, more of a Little Dane, and she's interesting and amusing with it!
So 5ft nothing goes in the box!