Sandra Oh's Height
5ft 5 (165.1 cm)
Canadian Actress best known for playing Dr. Cristina Yang on Grey's Anatomy. In film she appeared in Sideways. In Toronto Star (15/11/1996) she mentioned her height, saying
"He's [Rowan Atkinson] 6 foot 2. I'm in heels and I'm 5 foot 5 and my eyeballs are at his chin"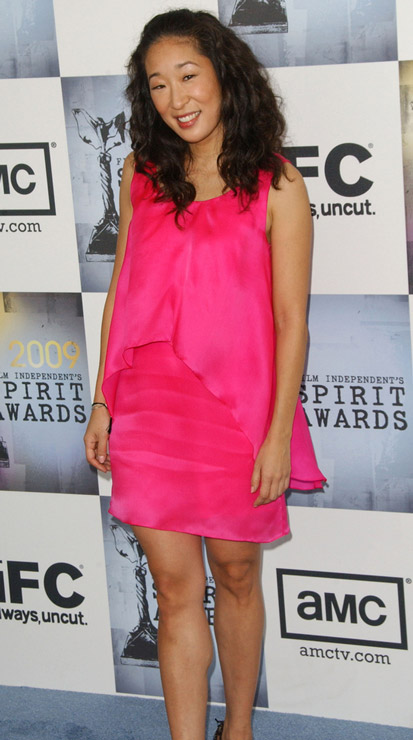 Photos by PR Photos
You May Be Interested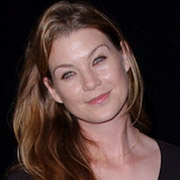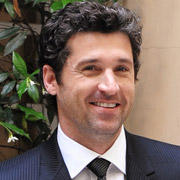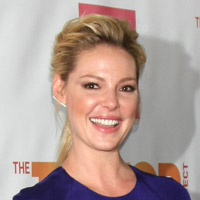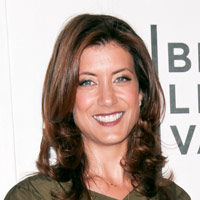 Add a Comment
25 comments
Average Guess (10 Votes)
5ft 4.9in (164.8cm)
Miss Sandy Cowell
said on 20/Jul/20
💐🎂🥂🎊 Happy Birthday Sandra 🎊🥂🎂💐
Congratulations to Sandra Oh, who is today turning 49 years of age.
🍀🕘
5ft5 for this delightful actress, who even starred in the hilarious film 'Bean'! 😂👌
💐🎂🥂🎊💐🎂🥂🎊💐🎂🥂🎊💐🎂🥂🎊
Some girl
said on 10/Apr/20
Theres no way in hell shes under 5'5. I'm 167cm (5'5.75) and to me she looked like she had the proportions of someone taller than me.
I wouldn't be surprised if she rounded down her height. I sometimes do.
Miss Sandy Cowell
said on 20/Jul/19
🎁🎂💐 Happy Birthday Sandra! 💐🎂🎁
Congratulations on turning 48 today to Sandra Oh! Yes, I remember her in the film 'Bean', of which she speaks about up top, but I also remember her in the 'X' rated 'Hard Candy', when she knocks at the door, to be answered by the tiny Ellen Page. It wasn't until then that I actually took in how tall she is, as I never watched 'Grey's Anatomy'.
5ft5.
🎈🎂🎉🎁🎈🎂🎉🎁🎈🎂🎉🎁🎈🎂🎉🎁
Nik
said on 11/Apr/19
I like her name and her above comment!
Miss Sandy Cowell
said on 10/Apr/19
Sandra was SUCH a laugh on the 'Ellen' show just now!
She was talking about her series 'Killing Eve', which Ellen raved about, and then Ellen had her wear one hilarious contraption on her face and say sentences, which Ellen had to guess. The words could have sounded decidedly dodgy, and the effort that Sandra put in to make them sound anything but had Ellen in stitches!
I think it's great when celebrities let us have a laugh at their expense, and Sandra was 100% up for it!
She can have 5ft5 today. I've decided to go up a touch from my last vote. She only seemed marginally smaller than Ellen.
Peter175
said on 16/Nov/18
She's 5ft4 and Atkinson always looked above 5'11. weak 6ft for atkinson imo
Christian-6'5 3/8
said on 17/Nov/17
Rowan Atkinson at 6'2", lol. And what's funny is that she's pretty honest with her own height yet inflated Rowan's like crazy.
Sandy Cowell
said on 10/Feb/17
I realised Sandra Oh wasn't as small as I'd once thought, which was about 5ft3 - 4, when I was able to compare her to Ellen Page, when the two of them have a conversation in a doorway in the film 'Hard Candy'!
I'll go for 5ft4.75.
Addison
said on 26/Nov/16
she looks so tiny on greys!! 1.64 at most, same height as april (sarah drew)
insaneman67
said on 23/May/14
Interesting actress and a good height for a woman.
Mike
said on 21/Aug/11
How tall is Ophelia Lovibond
Debbie
said on 7/Apr/09
Click Here
She must be a couple of inches shorter than 5'5 if you look at this picture.
dmeyer
said on 15/Feb/08
SHE IS DEFENETLY NO SHORTER THAN 165 I MET HER
MissK
said on 14/Feb/08
She's that tall?
I really don't think she's more than 160 cm..
steph
said on 14/Nov/07
5 5 seems right to me, maybe even 5 4.5
dmeyer
said on 25/Jul/07
i met both sandra and helen and to me sandra is aleast as tall
timber
said on 24/Jul/07
Defamer.com privacywatch 7/14: ''Saw Sandra Oh and assorted friends (and probable boyfriend) at the Hotel Cafe. She is very tiny in person -- I am 5' 4" and was towering over her as she brushed past me.''
dmeyer
said on 25/Jan/07
i met her today she could be 5'5.5 but no less than 5'5
A
said on 30/Dec/06
Oh wow .. never would have thought she was that tall. Totally would have thought max 5'4''.
anonymous
said on 12/Jun/06
In a magazine, they had photos of "petite" women and sandra oh was one of them. (you had to vote which petite celebrity you liked best" and it included stars like 5'2 reese witherspoon, carmen electra, and not really anyone over 5'3.5. Sandra doesnt really look that tall.
gdawg
said on 6/Jun/06
i saw her in new york from a distance. she didn't look 5'5". more like 5'3.5" to 5'4" max.
Mr. R
said on 6/Jun/06
She was maybe an inch shorter than Paul Giamatti, so I would say about 5-4.
Serene
said on 6/Jun/06
REally? She shorts that tall??? I don't think so. How about 5 feet 4.5?
[Editor Rob: this is a possibility...yes.

Actually I was just looking at virginia madsen aswell and you know even now I think she might be 1cm shorter aswell...]
D. Ray Morton
said on 5/Jun/06
5'5"-5'5.5" seems right.
With ego, 5'10".