Santan Dave's Height
5ft 11 (180.3 cm)
English rapper, best known for songs like "
No Words
" and "Wanna Know". He once said on twitter
"Im tall enough im tired of tall girls saying im shorter to make themselves shorter like i am not 5'10 and you are not 5,9 we are both 6'0"
.
You May Be Interested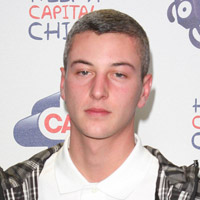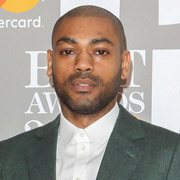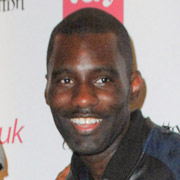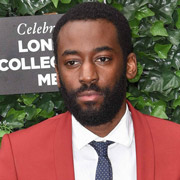 Add a Comment
24 comments
Average Guess (19 Votes)
5ft 10.61in (179.3cm)
Brown
said on 6/Dec/19
@Faza nope Bugzy malone is nowhere near 6ft, he's 5'11, look at the picture of him and oneacen, oneacen is about 181-182, if Bugzy was 182 he would be similar to oneacen but clearly oneacen is taller than him in the pic and also Bugzy malone looks the same height as Aitch who is also 5'11
Bugzy & Oneacen
Click Here
Bugzy & Aitch
Click Here
Click Here
Kimblemur
said on 20/Sep/19
@pov He's not clearly taller, roughly about the same height, Kano looks slightly taller. Kano's 5'11, Dave's 5'10.5
pov
said on 15/Sep/19
I just watched the new season of Top Boy and he's clearly taller than 5"11 Kano, I think he is 6"0
Onabill
said on 25/Jul/19
How tall do you think Aj Tracey is?
Incognito9
said on 9/Apr/19
Doesn't look this tall with Raheem Sterling
Click Here
What do you think Rob ?
Incognito9
said on 15/Mar/19
around 5'10 imo
Zampo
said on 27/Nov/18
I don't think Fredo is 6'1 +, somewhere in the 6'0 range possibly. He is a tricky one because of his very loose posture but even with that he tends to look near 6'0 flat. As Jack 6'3".75 guy stated, I think 6'0.5 could be a good shout for Fredo.
On Dave, 5'11 would be the very most. Somewhere between 5'10.5 - 5'11 is where I would expect him to measure and how he generally looks. I think the average guess is probably about right. 5'10.75 could be a better listing.
Jack 6'3".75 guy
said on 27/Oct/18
@nick92 Keep in mind fredo has very poor posture, even with good posture though I would say fredo would only be a 184cm guy (6'.05") even while slouching and probably losing about 2cm of height he still edges put Dave by a good cm so I'd put Dave maybe at 181.
Nick92
said on 14/Oct/18
Rob he looks 6ft next to 6ft1+ rapper Fredo
Click Here
I estimate Fredo is 186cm/6ft1.25
Fear_Of_God_786
said on 9/Jul/18
Rob I think 5'10.25 is better for Dave looking at him here with Giggs
Click Here

Editor Rob
It's tricky, I need to see a bit more of him to tell if he might be nearer 178 than 180
Faza
said on 19/Apr/18
Seen bugzy malòne listed 6ft he might be a weak 6ft guy like 182cm then also the young rapper Ramz looks pretty tall aswell no idea how tall but looks over 6ft
Nick92
said on 11/Apr/18
Rob what about kojo funds? I guess him at 6ft0.25 he holds up really well again lethal b and edges out bugzy malone

Editor Rob
Might be somewhere around that 6ft mark.
Prince Rodriguez
said on 6/Apr/18
I've met him in real life on the train at London Euston station in May 2017. He's just over an inch smaller than me, I'm just over 6ft (183.5cm) so he's definitely about 5ft11 no more and no less. Very accurate Rob
Nik
said on 17/Mar/18
Santan Dave is nearer to 5'10" than 5'11" for me!
William verner
said on 14/Mar/18
yeah i think hes 5ft 10 defenently
Great Khali
said on 13/Feb/18
@Ozzym9 he's still young at 19 and could still be growing his body is quite scrawny and his shoulders are narrow so it deceived me to thinking he was around 5'9 but I think 5'10-10.5 is more likely
Nik
said on 31/Jan/18
@ Sandy Cowell - Hi!
Here's another tall Dave!
For me 5'10.75" is probable and 5'10.5" is possible!
It's the latter for me and this ties in with the average vote!
Faza
said on 31/Jan/18
Dave doesnt look shorter than j hus in their music video he must be in that near 5ft11 range maybe 5ft10.5 is possible taller than a flat 5ft10 say he looks couple inches taller than rooney on the pic here
Ozzym9
said on 30/Jan/18
@greathkali how tall do yo think he is ?
Ozzym9
said on 30/Jan/18
Oh if they're the same range I see them as both 5'10

Editor Rob
5ft 10.5 is quite possible.
Ozzym9
said on 29/Jan/18
In my opinion he's 5'9 and jhus is 5'10
Ozzym9
said on 29/Jan/18
Isn't he smaller than jhus rob ?

Editor Rob
In their song they can look within same range.
Great Khali
said on 29/Jan/18
Click Here
With 6'2 Aj tracey he does not look 5'11 look in any pic with the 2