Scott Foley's Height
6ft 1 (185.4 cm)
American Actor best known for roles in TV series The Unit, Scandal and Felicity. In a fan chat back in 99 he said
"33 (inch waist). I'm 6'1". I'm a normal guy"
and also in People (15/1/99) "I'm 6'1""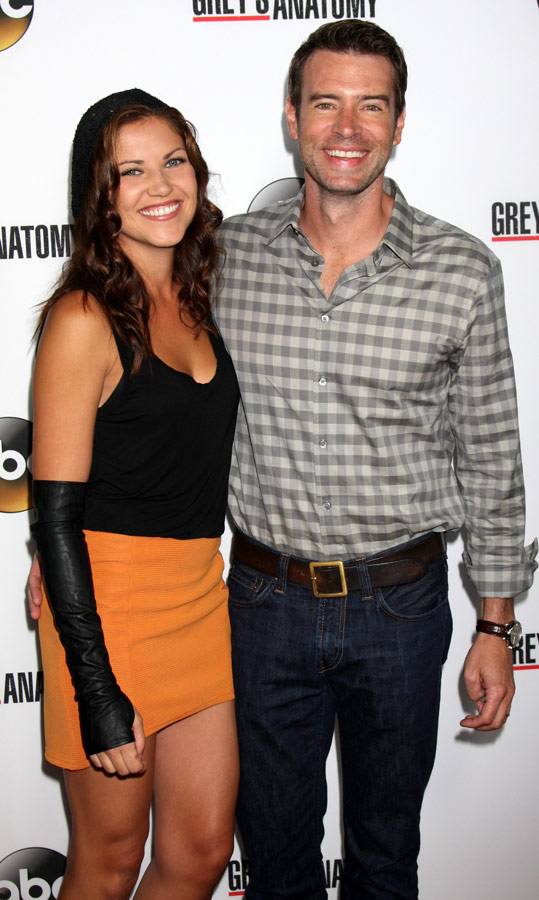 Photos by PR Photos
You May Be Interested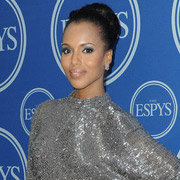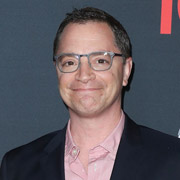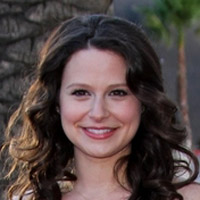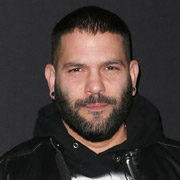 Add a Comment
28 comments
Average Guess (16 Votes)
6ft 0.81in (184.9cm)
Nik
said on 3/Nov/19
He has a "high normal" height!
Rampage(-_-_-)Clover
said on 13/Mar/19
He was 2in taller than Zach Braff on Scrubs so 5ft11 range is a joke
Yang (5ft 8 Chinese men)
said on 20/Feb/19
5footer 11.75 182cm is rather better listing than 6footer 1 cause his Polish wife whose height is 5ft 7 170cm stands about little below his eye level without heels...
One of the handsome actor I would love to meet and take pic together one day!!!!!!
Rampage(-_-_-)Clover
said on 31/Oct/17
Heightster, that's a joke listing....
Heightster
said on 7/Oct/17
5' 11 1/2" current barefoot height. Sharp, GQ Man!!
Rampage(-_-_-)Clover
said on 12/Mar/17
185/186cm I think. Doesn't have the best posture though
berta
said on 29/Jan/17
barely 185 i think
Rampage(-_-_-)Clover
said on 7/Jan/17
Watching Scrubs and The Unit he does look a solid 6ft1 (if not strong) more so than a weak one
Rampage(-_-_-)Clover
said on 5/Dec/16
Rob, which of these is most likely?
A) 189cm/187cm
B) 188.5cm/186.5cm
C) 188cm/186cm
E) 187.5cm/185.5cm
F) 187cm/185cm
G) 186.5cm/184.5cm
H) 186cm/184cm
Editor Rob: I've not looked at Scott for a long while, so at the moment couldn't really say.
Rampage(-_-_-)Clover
said on 9/May/16
Looks 186-187cm range w/h Zach Braff
Click Here
MD
said on 9/May/16
I honestly don't know how tall he is. Sometimes I see pictures where Tony Goldwyn looks taller and then sometimes he looks taller than Tony. Sometimes, it's by more than an inch in either direction.
Rampage(-_-_-)Clover
said on 8/May/16
Weaker 6ft1
Dmeyer
said on 8/May/16
Seemed about 3cm taller than me in person so just about 6ft 1 probably 184.cm/6ft 0.75 he didnt strike me as tall as isiah Washington or kevin costner peak or eric dane full 6ft 1 guys , he is defenetly in the 6ft 0.25-6ft 1 range 184-185 cm
Jeff
said on 13/Feb/16
I've read in a couple different places that he wears lifts in his shoes and that he's very vain about his height and the bald spot on the crown of his head. But he looks at least 5'11".
mr.rashid
said on 18/Oct/15
this listing is much better.
6'1-1.25" seems more likelier than say 6'0.75-1" range.
Triplescrew
said on 18/Aug/15
Rob, why's Scott listed lower than Tony Goldwyn? He usually edges him or looks about the same in Scandal. Makes sense to just give him his claim of 6'1". Or give Goldwyn 6'0.5".
[Editor Rob: I think it does make sense to go with his claim.]
Mike
said on 7/May/15
he looks 182cm next jimmy kimmel
Hypado
said on 14/Jul/14
Scott Foley's height is 6ft 0.75in (185 cm)
looks this in SCRUBS Show
heightc
said on 9/Aug/12
I think this is right on. On Scrubs he seems just about as tall as Zach Braff's hair (which is poofed up on most episodes), so about an inch taller. If Braff is 5'11.5 then Foley is 6'0.5, possibly 6'1 at times. Foley may seem shorter when his head is not shaved because he has a pretty high scalp crown, so you can't see the height hidden atop his head. And for some reason he doesn't strike me as the kind of guy who would feel the need to exaggerate.
Dmeyer
said on 28/Jun/11
Looked that range in person
Viper
said on 5/Jun/11
This dude is 5-11 Tops
MD
said on 27/Dec/10
With 6'1" Gavin Rossdale to the far left:
Click Here
Not the best picture, but something for reference.
Jenise
said on 26/Dec/10
I've met him in person and he is in fact 6'1, maybe even taller...I'm 5'10 and he was at least 3 inches taller! Also, He looks shorter than Haysbert, bc he is. Haysbert is 6'4 1/2. Martini is between 5'9 and 5'11, couldn't really gage it, bc I was in heels.
sam D
said on 14/Dec/10
I love the unit! Although I always thought Foley was 6'1 - 6'2 on Scrubs, he looks much shorter on The Unit next to Haysbert. But still is the second tallest man on the show. Anyone have an opinion on Max Martini ? Looks maybe 5'11 if Foley is between 6' - 6'1 any thought on that rob?
dmeyer
said on 5/Mar/08
i think he is 185 at noon at 6'0.5 night
dmeyer
said on 11/Sep/07
looked 6 ft 0.5 in when i met him but i could mistake 0.25 in i usualy mistake no more than 0.75 in due to posture
Me in LA
said on 8/Apr/07
I've seen him a couple times in person, and I would say the 6ft - 6'1" range is accurate. Since he's kind of got that Jason Priestly pretty boy thing going on, I was expecting him to be much shorter.
dmeyer
said on 22/Feb/07
he looked taller than me about 1 to 1.5 inches i guess he is more 184 cm pushing 6'1 6 ft 1 isnt impossible but to me looked nearer 6'0.5 mark there wasnt a full 2 inches between us at 5'11 but he is not far from his claim