Kerry Washington's Height
5ft 4 (162.6 cm)
American actress best known for roles in movies like Django Unchained, Ray, Fantastic Four, The Last King of Scotland and Mr and Mrs Smith. On TV she played Olivia Pope in the ABC series Scandal. She says of her height in Allure Magazine,
"I'm 5ft 4. It's better off just being honest, otherwise they find out later"
.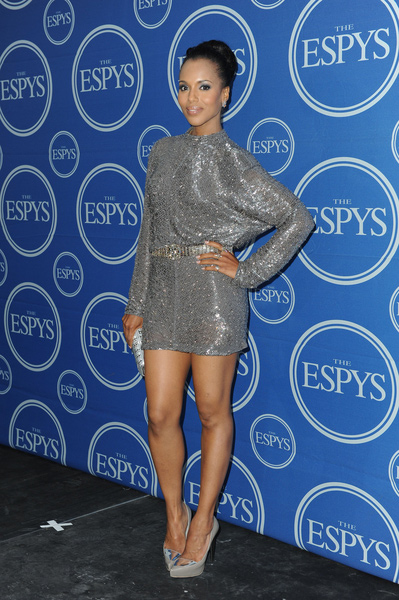 Photo by Allen Berezovsky / PR Photos
You May Be Interested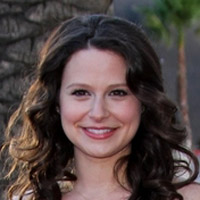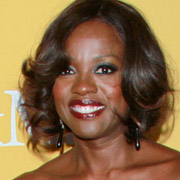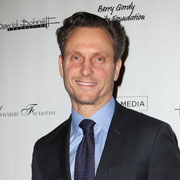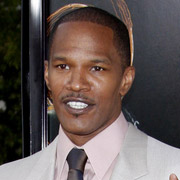 Add a Comment
20 comments
Average Guess (9 Votes)
5ft 3.31in (160.8cm)
Mike O
said on 21/Jul/20
I went to college in the DC area back in the 90s and saw Kerry Washington around GWU's campus a few times back then for a couple of club events. She was about average height though she seemed slightly taller because she was thin (though not quite as much as now), had great posture and was gorgeous with a high energy presence. I would've guessed about 5'5" or 5'6" but this probably about right without shoes.
Nik
said on 11/Mar/20
She does look average range!
Nik
said on 3/Sep/18
It's better to be honest or Rob will find out later!
betty
said on 15/Oct/17
she looks extremely small on scandal especially with those 6 inch platform heels on, she is very petite, i always thought she was 4'11-5'0! she must weight around 105lbs!
Lee168cm
said on 8/Jun/17
Would she rech 5'8" in the photo above?
Editor Rob: I don't believe she would, a bit under it.
Sandy Cowell
said on 1/Feb/17
"I'm 5ft4. It's better off just being honest or they find out later!"
Kerry sure has her head screwed on! It's so commonplace to fiddle and of course it's going to look suspicious, and get rumbled, though I can think of worse 'crimes'!
I never watched 'Scandal', but I saw Kerry in 'Django Unchained' and she did look small! My favourite role of hers was as Brittany Murphy's girlfriend in the film 'The Dead Girl'. Her conversation with the missing girl's Mum is utterly hilarious, trust me!
lol
said on 6/Nov/15
She gives me no reason to doubt her height. She looks pretty average height to me.
Bernard
said on 19/Jun/15
Rob, how tall would you say she is here?
Click Here
[Editor Rob: unfortunately can't view it from the UK]
Arch Stanton
said on 30/Oct/14
Rob can you add The Last King of Scotland and as Shonda Rhimes in the ABC series Scandal, as well? She's smoking hot.
SK
said on 29/Sep/14
She looks shorter than 5'4". I wouldn't be surprised if she's 5'2" and "rounding up" to 5'4", as so many celebrities do. She's always wearing massive heels, and a woman who is truly 5'4" would look taller than that in such high heels.
Jonesy
said on 11/Apr/14
I don't think she would be considered "short", as she is, I think an average height American woman... maybe give or take a inch :-) Like saying 5'9" man is short, actually more of a average American.
sk
said on 4/Jan/14
I thought she was 5'3 based on her proportions. She probably is considering celebs fudge their height a little.
teej
said on 9/Jul/13
I dont know why girls want to be tall, i think shes beautiful, 5ft4 is a great height for a girl. Im 6ft1 and i love short girls
B
said on 29/Dec/12
I've met her in person couldn't get a picture though she was waring ugg style boots she seemed 5'3'' in person, shorter then you would expect. Oh I'm 5' 9.5'' by the way.
Heightgirl
said on 18/Nov/11
Taraji P. Henson is 5f4 and looks 2 inches taller than Kerry. Both were wearing high heels. Seems like Kerry is only 5f2.
Click Here
salsachip
said on 29/Jun/11
5-4 or not she is GORGEOUS :)
RT
said on 26/Feb/11
5'5" min in height. No way is she 5'4". I met her in person with my girlfriend who is exactly 5'4" and wears the same heels as Kerry. Kerry was at least 1 inch taller than her. I'm 5'5 , short for a guy, and Kerry was at least 3-4 inches over me, wearing heels.
Heightgal
said on 17/Dec/08
She looks to be a legit 5f2... not the Eva Longoria, Gerry Halliwell or Paula Abdule 5f2 either lol Now those ladies look 4f11 or less!
mandy
said on 29/Apr/07
i must agree she doesn't look 5'4 i'll say 5'2 1/2 or 5'3
Anonymous
said on 28/Jun/06
That's a funny quote because in real life she's about 5'3'!!!
Click Here