Shane West's Height
5ft 11 (180.3 cm)
American actor, best known for roles on tv shows like E.R. and Nikita. On his twitter he said:
"I'm 6 feet dammit!"
when talking about how Jared Padalecki made him look small.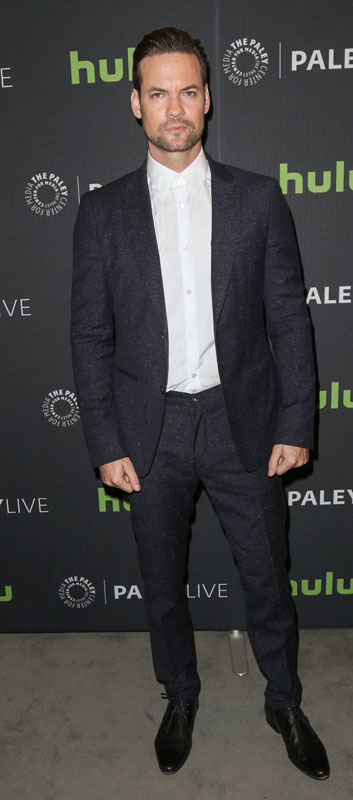 Photos by PR Photos
You May Be Interested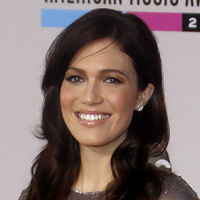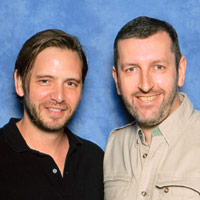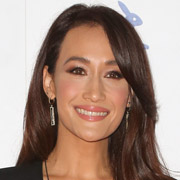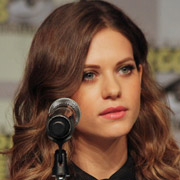 Add a Comment
64 comments
Average Guess (26 Votes)
5ft 11.02in (180.4cm)
Junior Hernandez 1990
said on 10/Jun/19
He look like could be taller than Sean Patrick Flanery. 5'11 1/8-1/4.
Anonymous
said on 9/Jan/18
He's 5'10." Mandy is 5'8"
berta
said on 14/Oct/16
about 5 cm shorter than noah wyle so this is about right i guess
mr.rashid
said on 21/Nov/15
@Editor Rob,
Since u downgrade him to 5'11" flat, Wouldn't this affect some the other celeb listings that Shane met?
With Devon Sawa -
Click Here
3.5inch tops on Aaron Paul -
Click Here
Easy 4cm on Daniel Gillies -
Click Here
With Xander Berkley -
Click Here
And Riley Smith -
Click Here
I'm thinking that Devon needs a downgrade to, since he's clearly shorter than Shane and u can't have 2 guys listed the same. So 179 would b appropriate for Devon. I don't know much about Xander Berkley or Aaron Paul but Daniel Gillies clearly looks about 2 inches under Shane in that pic, so 176 for gillies is acceptable.
I don't think it would affect Riley smith since u met him but I'm showing that pic bcuz Shane easily looks 181-182 range in there.
So what's ur idea on this Rob?
Editor Rob: sawa might be somewhere between 5ft 10-11 range
mr.rashid
said on 20/Nov/15
@Editor Rob, wow I'm surprised some 181ers are getting a downgrade, anyways Rob I was going to ask you if Shane West is somewhere between 5'11-5'11.5" range, he did claim both 6'0" and later 5'11"?
Editor Rob: it's more of a high school reference.
Andrea
said on 19/Nov/15
I posted the photo with Jared :)
He does look 5 good inches smaller!
Somewhere near 6' in shoes is believable, but i doubt he's over 180!
Andrea
said on 18/Nov/15
Rob, i know this might be referred to his high school days but he also mentioned a 5'11 on Twitter:
Click Here
He is not over 180, so please put him down to 5'11 flat! Xander Berkeley, who himself is in the strong 5'11 range, edges him out...
Editor Rob: 5ft 11 is probably ok for him, incidentally the 6 feet was because jared made him look small he said!
Lo sgozzatore
said on 17/Oct/13
Come on, Rob, downgrade him to 5'11 flat, that's surely better ;)
Lo sgozzatore
said on 21/Sep/13
I think that Jared at 193 is still ok, Rob met him and said he looked a legit 6'4... West is probably around 180, no more!
Balrog
said on 4/Sep/13
West at 180cm and Padalecki at 194cm (I believe he is a little over 6'4") is better.
Lo sgozzatore
said on 3/Sep/13
Yeah, Shane, go tell Jared Padalecki that you are 6' :)
Click Here
Balrog
said on 23/Jul/13
Solid 180 cm. He probably got measured at 181.5 - 182 at some point and rounded up to six feet.
Hob
said on 13/Jun/12
he can look 5'11. he is only 5'10
ANDREA[ITA]
said on 13/Jun/12
In Nikita doesnt look 6'1! Remember that in a lots of scenes, Maggie Q is barefoot or has very low shoes, so he can appear much taller! He clearly looks shorter than legit 6'0 Xander Berkeley, so 5'11.25, no more for him!
Stoodnext2
said on 13/Jun/12
I also thought 6'1 for him. He looked clearly taller than John Stamos on "ER" when I compared the two. He looks 6'1 on Nikita, And he looks at times taller than Carson Daly in the video posted by Will (a couple comments below mine here) on June 7th 2012
Jake: 1.82 m--1.83 m--1.84 m
said on 10/Jun/12
I think he could be around 5ft 11.75in or 182 cm.
Will
said on 7/Jun/12
Carson & Shane & Mandy
Click Here
....
said on 10/Feb/12
i never seen nikita before is that show good? I thought the trailer was awful and yeah he not 6'0 he just shorter than that.
steven
said on 15/Jan/12
this guy is not over 5'10.5 and i remember he claim 6'0 or 6'1. what i can say is fraud.
ANDREA[ITA]
said on 28/Oct/11
Rob what about 5'11 flat for him? He does look at least 10 cms shorter than Tom Welling... And also the pics David posted show he's max the same height of Stuart Townsend, 179
[Editor Rob: 180 isn't improbable ]
Kay
said on 13/Sep/11
a solid 5'10(178cm), nothing more
jake
said on 8/Sep/11
Looks anywhere between 5ft11.25(1.81 m)- 6ft(1.83 m).
Jamie
said on 19/Apr/11
He's at least 6,' because Maggie Q is about 5'6" and she only looks about a few inches shorter than him without heels. No way Mandy Moore is 5'10.
jed
said on 21/Mar/11
he looks tall on Nikita. Thought he was about 6' even.
maddi
said on 4/Mar/11
@david, she was 18-19 when it was released, meaning they started filming when she was like 17, not 14, and by 17 almost every girl has finished growing, meaning she was her adult height, (5'10)
David
said on 5/Feb/11
Ok... this one's really bugged me. In every picture he looks 5'10', except with Mandy Moore. But it occurs to me that in "A Walk to Remember" he was 22-24 in realy life and she was 14-16 (during filming). She cannot possibly be 5'10'... or if she is she must have been several inches shorter during filming.
West clearly shorter than Stuart Townsend who is no more than 5'10.5" (he is the same height or shorter than his Charlize Theron):
Click Here
And here he is with 6'.025" band-mate Pat Smear and 5'7" Noah Segan. West is about 2-3 inches shorter than Pat and 2-3 inches taller than Noah. Notice also that Pat and Noah are slouching:
Click Here
To me this is puts him conclusively in the 5'9.5" to 5'10.5" range.
Anonymous
said on 1/Mar/09
He definitely doesn't look any taller than 5'11" if anyone ever seen the series Once and Again. Billy Campbell who played his father towered over him. Adam Brody who guest starred as his friend was around his height and at times Sela Ward was almost as tall as him.
BK_Daniel
said on 4/Sep/08
Rob, maybe this has been asked a lot already but what happened to all the pictures? Not only in the Shane West section.
brent
said on 21/Jun/08
He honestly looks like a strong 5-9 1/2 here.
glenn
said on 24/Apr/08
is or was the new lead singer of punk legends the germs.rob should put that up there.that pic was from a germs soundcheck.
Charliemoto
said on 24/Apr/08
i can tell you right now he's 5'11 indeed looks identical to my next to a 5'8 guy i'm 180.5cm-181 so the listing is correct.
180-181 for him is right.
Jake Is Back
said on 11/Mar/08
Looks 5'11" tops.
glenn
said on 8/Jan/08
he is 5-11 and the new singer of punk legends the germs.or was in 2005.
Alex
said on 3/Jan/08
He was only 1-1.5 inches taller than 5'9.5-5'10 Mandy Moore. 5'11 seems accurate.
Patrick
said on 28/Dec/07
My theory is that he is max 5'10".75 he's 5 foot ten and three quarters. And I think he uses lifts in some films, for example in L.O.E.G he looks of close height to Sean Connery whom I believe to be 6'1" max and it's proven a person loses around 1 inch in height as they older. There are photo's of Shane that shows he is of similar height to people around 5'10" because he isn't that much different in height truly. So I disagree he is 181 cm, more 179 cm.
Tessa
said on 12/Dec/07
He's Tilting his head. That could be affecting the appearence of his height.
Beebopp
said on 16/Sep/07
He does'nt like 3.25 inches taller than Glenn. But maybe it's just my bad eyes.
MD
said on 31/Jul/07
He looks sulky in almost any photos he's ever been in. lol
max
said on 30/Jul/07
5'11. he looks sulky in that photo lol
Caesar
said on 30/Jul/07
Sometimes one picture isn't sufficient to go by, since he doesn't even look 5'11 here. There have to be other variables at work. Looks about 6'0 on ER, maybe taller.
Caesar
said on 17/Jun/07
The man looks quite tall on ER, I can't believe he is 5'11. If he is wearing boots there with Glenn, he should be smaller than 5'9 barefoot. Something must be wrong with this picture, perhaps the ground is grossly uneven.
Anonymous
said on 14/May/07
I dunno, if he stood straight, he ouldn't even look 5 cms taller than glenn. I say 5'9.5 is the most accurate. I mean he's on boots!
The Horse of FUNK
said on 18/Apr/07
wtf? if he has boots on in this pic then there is no way he's 5'11.5", unless West is standing in a pothole. I'm thinking anywhere from 5'10" - 5'11", with 5'11" being the absolute most.
HOWEVER, problem I have wit the 5'10" - 5'11" gauge is his films; take League of Extraordinary Gentlemen. He comes across as 6'1" or at least 6'+ in that film. If he was 5'10" - 5'11" then Connery would've had quite a bit over him, which he did not. Maybe I'll torture myself by watching the movie again when it comes on TV, check out the heels/shoes this guy's possibly sportin'.
Josh
said on 12/Apr/07
He aint taller than James Franco 5'11 (180cm) just watch whatever it takes in every secene of them toguether they look the same height.
ToTo kung
said on 12/Mar/07
I think he's 5'10'' (5-11 max). I don't think that he's 182 cm.tall, It's unbelievable!
Faust
said on 19/Feb/07
There with Glenn he looks 5-11 max.
Josh
said on 10/Aug/06
I totaly agree with Glenn Hes 5'11. He never looks to be 6'0 even when he was in once and again he looked 5'11 i was surprised when i found the 6'1 listings on the internet .
Glenn
said on 22/Jul/06
Shane is 5-11.no way 6-1.he even has boots on in my pic.
Clez
said on 21/Jul/06
Every other source states he's 6'1, and in LXG, he appears shorter than Connery simply because Connery had to appear taller for the role - they most likely stood Connery on a track, and if you look at the publicity shots, he's not as tall as he is on screen (Connery, that is).
maynard
said on 13/Jul/06
He is a good 2 inches taller than the 5'9'' (and change) Mandy moore. And shes in heels.
Click Here
Mr. M
said on 28/Apr/06
He was definitely shorter than Jason Flemyng (6'1) on the LXG, so he can't be a 6-feet guy!
[Editor Rob: yes, I forgotten about this changing this geezer down a bit]
Josh
said on 27/Apr/06
I knew It he has always looked 5'11 to me and that pic proves it nice pic Glenn.
elio
said on 15/Mar/06
5'11" looks spot on from that photo.
Glenn
said on 15/Mar/06
5-11.and cool guy.
rwfender
said on 15/Mar/06
how tall did shane appear to you glenn?
MD
said on 14/Mar/06
It appears he's a bit tilted or slouched, but I've never seen him as a 6-footer. He really does look 5'10.5" max if even he straightened up in this photo.
Horatio
said on 14/Mar/06
He looks 5'10" max in that pic. Does not appear very tall in ER, but solidly of average height.
6' in Hollywood usually means about 5'10".
A
said on 11/Mar/06
I agree with Pheebz. He is TOTALLY gorgeous and he looked way taller than Mandy Moore in A Walk to Remember. And she is like 5'10 or something, so he's gotta be at least 6'1ish or 6'2 ish.
[Editor Rob: I'll add a picture of this geezer with Glenn next week...]
steve
said on 16/Feb/06
http://img5.allocine.fr/acmedia/medias/nmedia/18/35/12/67/18361765.jpg
He looks more like 5'11
M.Jorgensen
said on 29/Dec/05
No way Shane West is 6'1. If Sean Connery is listed as 6'1 then Shane West is 5'11 at most.
Lobo
said on 7/Nov/05
In "Go Fish" in Buffy he looked short compared to the extras, that doesn't tell you too much without a basis for comparison, but I wouldn't be surprised if his under 6'1" his usual listed height.
Josh
said on 9/Oct/05
He has always looked 5'11 to me.
Kazuyac
said on 7/Sep/05
Yea, but look at him compared to Sean Connery in "League of Extraordinary Gentleman" He looks at least 2 inches shorter than him and Connery is listed as 6'1". So he might be 5'11"
Pheebz
said on 20/Jun/05
He's totally gorgeous, but I think he's a tad taller..Look at the height difference between he and Mandy Moore in A Walk to Remember. She's roughly 5'10", and there's a little more than 3 inches there, I think...