Shannyn Sossamon's Height
5ft 7 (170.2 cm)
American Actress from Rules of Attraction, A Knight's Tale and One Missed Call.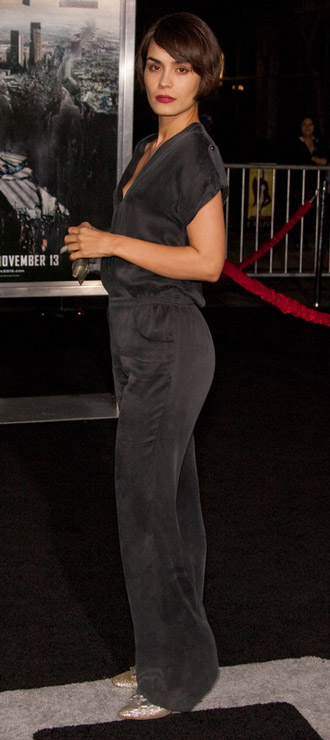 Photos by PR Photos
You May Be Interested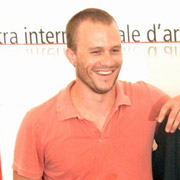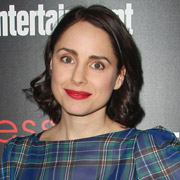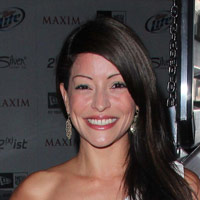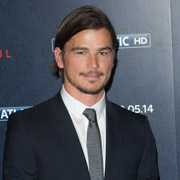 Add a Comment
26 comments
Average Guess (6 Votes)
5ft 7.29in (170.9cm)
Nik Ashton
said on 9/Oct/19
T-A-L-L!
I like this ladies name!
Miss Sandy Cowell
said on 3/Oct/19
🎁🎂💐 Happy Birthday Shannyn! 💐🎂🎁
Wishing Shannyn a great 41st Birthday! She always looks positively tall onscreen.
5ft7.5.
🎁🎂💐🕯️🎁🎂💐🕯️🎁🎂💐🕯️🎁🎂💐🕯️
Sandy Cowell
said on 1/Feb/17
The above outfit is a stunning example of dressing to make the most of your height!
Sandy Cowell
said on 31/Jan/17
I saw this rather striking girl star in a film last night called 'Catacombs', and I noticed she was impressively tall and very slim as well! If I held a 'prettiest nose competition', she'd stand a good chance of winning it!
Not that it was very helpful to her in last night's film! With her friend, played by artiste turned actress Pink already out of the land of the living, she was being chased by some monstrosity who looked as though his horned head had been peeled, ready to be spiced, sliced and diced for the frying pan! One would have been forgiven for believing that this entity had no choice but to hang out in the catacombs, because if he went into the fresh air above ground, he'd be followed around by swarms of flies! Yuck! 👹
Frank181cm
said on 30/Dec/14
Looked considerably shorter than ledger. 5'7 sounds good.
da_truth
said on 3/Apr/11
5'6" - looked about 6 inches shorter than James van Der Beek in that hallway scene where she grabs his sunglasses from his face...both had no real footwear advantage
Blake
said on 26/May/09
At the end of Rules of Attraction..same exact height as 5'9 Ian Somerhalder....weird eh..she wasn't in heels either:
yoyo
said on 17/Apr/09
i watch Catacomb notice shes tall.. i ever thought shes like 5ft5.. 5ft7 might be right. maybe 5ft6.75 at lowest.
marioo
said on 12/Feb/09
i think she's like 5'8
Elle
said on 19/Mar/08
I really question that. In 'the holiday' she stands shorter than 5'7 jack black WHEN she's wearing heels. 5'5.
nikki
said on 8/Sep/07
I think you've got her right, she looks the same height or maybe a tiny bit taller than Jessica Biel in Rules of Attraction
Mr. T
said on 24/Oct/06
5'11" in the Love days sounds right.
Forever Changes is one of my all-time favorite albums. I can't believed I missed out on several chances to see him before he died. One of my big regrets in music.
Glenn
said on 18/Oct/06
Thanks Swill.I believe that.
Swill
said on 17/Oct/06
I was a aquantance of Arthur's (My good friend Justin played in his later
bands)I met him 3 or 4 times and im 5'11 in sneakers and I was a inch taller
than him. So I say 5'10.......(sounds right)
Glenn
said on 3/Sep/06
Saw a pic of Page and Lee from 2002 and Lee is an inch taller.I imagine Lee is in boots and Page in dress shoes according to the attire.so this 5-11 is kind of accurate.small possibility he could be 5-10.
Brad
said on 3/Sep/06
The guy was a freaking genius. Robert Plant & Jimmy Page played Love albums til they were worn out. Imagine The Buffalo Springfield, The Doors & Love on the Sunset Strip in '66 on the same week. Look what's playing on the Strip now: garbage.
Glenn
said on 2/Sep/06
Without doubt a classic.I prefer the more obsure stuff like Out Here,Real to Reel and solo stuff.
Anonymous
said on 31/Aug/06
Forever Changes is a beautiful record. Spent a lot of time jail some of it unjustly from what I understand.
Glenn
said on 31/Aug/06
Perhaps the most underated musician ever.he was wearing cowboy boots with 2 inch heels.not the 3 inchers.he appeared 6ft,6-1 to me in the boots.
Steven
said on 31/Aug/06
Definitely; totally underrated.
Issheuhboy
said on 30/Aug/06
A truly brilliant guy.
D. Ray Morton
said on 30/Aug/06
He was great.
Glenn
said on 30/Aug/06
A GOD.Hendrixs idol.he made Hendrix.and influenced Led Zeppelin.
Regus
said on 29/Aug/06
He just died! Dang. Was all of 61.
Earl
said on 29/Aug/06
I have always been a big fan of his yet I had no idea he was as tall as he appears in the above picture.
Mr. T
said on 29/Aug/06
RIP. Looks more like 5'10" there, though.