Shawn Ashmore's Height
5ft 11 (180.3 cm)
Canadian Actor best known for playing Bobby/Iceman in the X-Men series of films. He also appeared in Mother's Day, The Ruins and TV series The Following.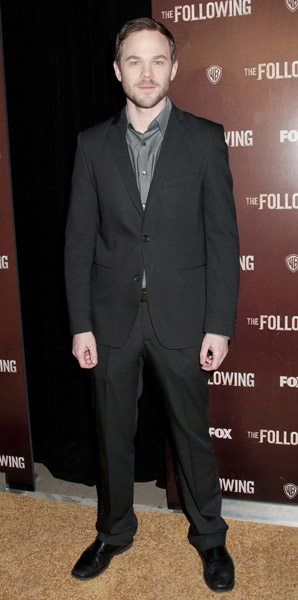 Photos by PR Photos
Add a Comment
32 comments
Average Guess (19 Votes)
5ft 11.13in (180.7cm)
Sandy Cowell
said on 5/Aug/18
Ah, so this is the twin in the film 'Mother's Day', in which he stars alongside Rebecca de Mornay and Briana Evigan. Until extremely recently, I thought I was seeing double, then I realised that yes, I was! The boys, Aaron and Shawn, are identical twins, with Shawn being a tiddly bit shorter! On the internet, I found him written up as 180 and Aaron as 183. I thought this most unlikely for identical twins, so I went straight along to Celebheights (where else?), and my suspicions were correct! There's a mere half-an-inch between the boys, Shawn being the slightly shorter of the two at 5ft11.
But I'll still need to check the DVD sleeves to see which one I'm watching!
👨❓👨
Junior Hernandez 1990
said on 28/Jun/18
Rob any chance you see Shawn at 181cm? It's wierd the more i look at him he does look over 5'11.

Editor Rob
I'd still go with about 5ft 11, though over it is of course a possibility...last thing I watched with him was The Following, I remember thinking about 5ft 11 then.
Junior Hernandez 1990
said on 19/Jun/18
I would also point out close to 181cm for Shawn. He can look very close like 1/4 shorter than his 5'11 1/2 twin brother Aaron.
Junior Hernandez 1990
said on 7/May/18
Rob, i think Shawn Ashmore deserved a 5'11 1/8 upgrade. Most of the 5'11ish you listed here look 1/4 less than 1/8 more like him.
Jamss
said on 31/Jan/18
Did you ever watch Animorphs?
I was always wondering how Tall Marcos actor is hes listed as 5'6 but looks smaller sometimes. Brooke Nevin is listed as 5'5 but they look similar sometimes in height

Editor Rob
WOuldn't have thought he was over 5ft 5.
vincent
said on 27/Jan/18
@Editor Rob,
Could u give him 5'11 1/8"?
Click Here
Click Here
Click Here
Click Here
Click Here
Click Here
Click Here
Click Here
Click Here
Click Here
Click Here
Thom Fitzgerald (listed 6ft)
Click Here
Click Here
Click Here
Click Here
Click Here
He looks a solid 5'11" Anyways.
Do u agree Rob?

Editor Rob
he may well have a chance of measuring a solid 5ft 11.
Meg
said on 13/Jul/17
1,80cm seems right
S.J.H
said on 1/Oct/16
Shawn ashmore is 5'10.5 and aaron ashmore is 5'11.25
Johno
said on 29/Mar/16
5'10.25, 5'10.5
S.J.H
said on 16/Jan/16
No he don't look 6'0 or legit 5'11. just between 5'10 and 5'11 is how he atually look. 5'10.5 a shout
Andrea
said on 2/Nov/14
Yeah, he seems a legit 5'11 guy but Tom Welling actually had 4 solid inches on him (and he wasn't wearing thin shoes) so 5'11 is fine, not impossible a fraction over, though.
cole
said on 31/Oct/14
@Editor Rob: 5'11.25? He looks a smidge over 5'11 flat very often.
[Editor Rob: he could be a solid 5ft 11er]
SAK
said on 25/Apr/14
Click Here
Always looks around 180cm.
The Horse of FUNK
said on 12/Mar/14
A true, legit 5'11" in the business, one who doesn't try to claim 6'0". I was checking out some comparison photos of him earlier, just him standing with others, and 5'11" adds up perfectly.
At first I actually thought he was taller, like 6'0" - 6'1", but legit 6'1"+ers, such as Kelsey Grammer and Hugh Jackman, have him beat by inches, and he looks about 3" taller than 5'8" listed men. Really weird how he gives such a taller impression on screen. But then again, being 5'11.5" myself, I can relate as people often figure me for 6'1" or 6'2".
181cm for sure, most likely less than an inch from 6'0" mid day.
Realist
said on 23/Jan/14
Looks taller than most of the X-Men cast but does not tower over them.5'11 exact.
Rob he is your comparison for 5'11 guys.Difference between 5'8 guys and 5'11 is visible but not something to comment on unlike 6'3 and 5'8.
Sam
said on 6/Nov/13
Like his brother Aaron who you have a photo with, he's probably close to 5'11.5"-6'0" range...in general I don't think he looks more than 2 inches shorter than Hugh Jackman.
Jonathan
said on 25/Jun/13
Don't forget this guy has a twin who is also an actor.
Sara
said on 16/Mar/13
He looks taller than Kevin Bacon on the Following. I would have guessed 6'0", but he's probably closer to 5'11".
Godred
said on 3/Nov/11
looks 5`10 max
ANDREA[ITA]
said on 10/Aug/11
He was in a smallville episode too... He was the one that stole Clark's powers and he appeared much shorter than Tom Welling, at least 4 inches! So if Rob listed Tom at 189, he's gotta be no more than 5'10.5''
el toppo
said on 20/Nov/08
just watched a terrible film he was in called the Ruins and he looked quite tall which surprised me because I always thought he was a short ass. word.
Anonymous
said on 4/Feb/08
Saw both the ashmore brothers at the Eaton's Centre in Toronto. Was suprised at how tall they looked. They were wearing sneakrs. They both seemed a solid 6'0.
Anonymous
said on 20/Aug/07
In smallville episode Noir his twin brother Aaron is described as 5' 10".
bushpilot99
said on 29/Jun/07
Yaaa he's 5'11". Stand next to my friend at the Holt Renfrew party at the film festival he was just a hair shorter and my friend is 5'11.75".
waterfield88
said on 24/May/07
Aaron Ashmore is the taller twin brother by one inch; he is 6' 0".
kevin
said on 23/May/07
how about Aaron Ashmore ?? who is taller?
Harry
said on 9/Jul/06
I just found out he has a twin brother Aaron Ashmore who is also an actor and Aaron Ashmore is listed at 6' on imdb while Shawn is listed at 5'11". When asked about their height difference Shawn said "It's shoes and hair."
Harry
said on 8/Jul/06
He only looks about 2 inches short than Hugh Jackman (6'2" to 6'2.5")
Anonymous
said on 26/Sep/05
http://www.hollywoodjesus.com/movie/x2/50.jpeg
kenshin
said on 19/Jul/05
he did look 3-4 inch shorter than tom welling when he guest starred in Smallville,so he has to be 5'11
Anon
said on 27/Jun/05
There is no way that he is 5'11" - I'm thinking 5'10" at best!