Shayne Ward's Height
5ft 9 (175.3 cm)
British singer and actor, winner of the second series UK X-Factor and actor from Coronation Street. He once remarked on his stature, saying
"My resolution is to get taller. I'm only 5ft 9in"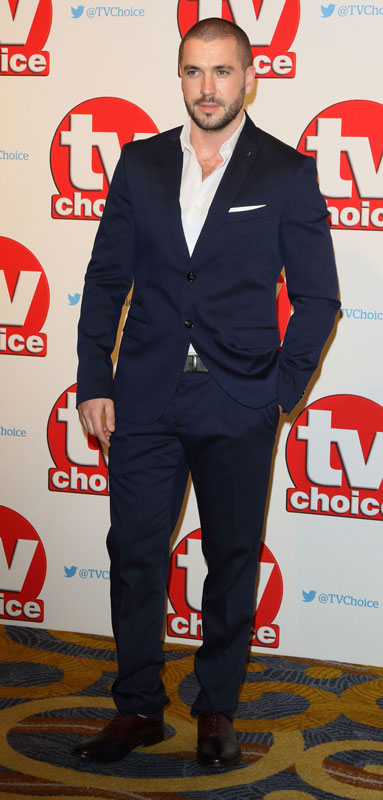 Photos by PR Photos
You May Be Interested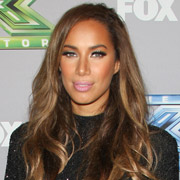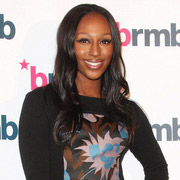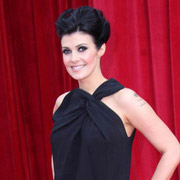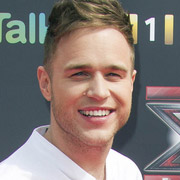 Add a Comment
30 comments
Average Guess (11 Votes)
5ft 9.25in (175.9cm)
khaled taban
said on 26/Oct/19
5'9" , my height 😜👍
Zineddine
said on 17/Jun/18
rob do you think 175.3 his miday or evening height ?

Editor Rob
I think Shane probably holds 5ft 9 most of the day through afternoon...at night possibly a little under it, but if so a small amount.
Sandy Cowell
said on 10/Dec/17
Fancy that! Shane goes in for the 'X' Factor, wins it and then years down the line, he wins a part in a top British soap, 'Coronation Street', as a member of a family containing a star, Kym Marsh, who found fame in 'Pop Idol', with her pop group 'Heresay'! 🎤🎼🎶🎵🎧📀
Another coincidence is that at 5ft9, Shane is the male equivilant to Kym's 5ft4! 📺
Anonymous
said on 20/Sep/17
I thought he was 6 foot at least when he won the x factor in 2005.
Amy
said on 18/Jun/17
If he claimed 5"9.5 I would believe him but he is a strong 5"9 and can appear 176cm at times but I can't see him looking shorter than 175cm.
Lee168cm
said on 27/Jan/17
Rob how tall would you say his new girlfriend Sophie austin is? She played lindsay Butterfield in hollyoaks. There's photos of them on Google. I thought 5'7" at first but maybe 5'6"-5'7"?
Editor Rob: wouldn't have said more than 5ft 6 for her.
Arch Stanton
said on 29/Jan/13
Surprising, for some reason I thought he was at least 6 ft but never really took much notice of him.
Maximus Meridius
said on 27/Aug/12
Rob he is at a height which is a cut off point for short comments strong 5ft 9in guys never look short weak 5ft 9in guys start too lose the short look they are pushing the average range.
Legit
said on 25/Aug/11
Rob,
Would u agree that that is how a legit 5-Niner looks, I mean in person and on photos he looks taller. I guess we consider 5-Nine short because most "shorties" claim to be 5--9 when their not.
[Editor Rob: I think he looks about what he claims yeah.]
why?
said on 1/Aug/11
Rob,
Why was shayne downgraded from 176 to 175?..He can be 176cm barefeet, or?
[Editor Rob: he claims 5ft 9, so he is just listed 5ft 9 flat.]
MD
said on 2/Feb/11
Rob,
How tall does Shayne look, here, with the forever-leaning/bent Joe Calzaghe?
Click Here
To me, if Joe were to straighten up, it looks a bit more than 3 inches (and, I'm still convinced Joe's not a full 6'0", but that's neither here nor there).
[Editor Rob: I think he's near his claim.]
Dave
said on 29/Jan/09
Kristin are you still trolling random hero?
Kristin
said on 30/May/08
I think he's abt 176cm..but no matter how tall he is..he's the cutest guy..!!
Inches - only inches
said on 28/Aug/07
I wish he was two inches taller.
jacky
said on 31/Mar/07
Extremely nice person, glad he made it...
SUE
said on 26/Jun/06
Click Here
WITH 5"7 CHRIS MOYLES , SHAYNE IS 5`8 MAZ
michelle
said on 9/May/06
i fought shayne was quite small when i first saw him but then the more i looked the more i noticed he wasnt!!! 5'9 not a bad height! iam 5'8 so iam tall for my age but what can i say? me and shayne great heights lol x
Random
said on 9/Apr/06
Can someone post some pics of him next to simon, and how tall is louis?sure this bloke is shorter than 5ft 9, e looked pretty short when he was standing next to other celebs
Elio
said on 28/Mar/06
Thanks Paul, I guess he must be doing a lot of travelling about these days. Your testimony pretty much closes the lid on him being 5'10"+.
paul
said on 27/Mar/06
Definitely was him,and I have the pictures to prove it
paul
said on 27/Mar/06
Elio,I am sure it was shayne.I have sent a photo to the site to prove it.
Thanks
[Editor Rob: yes, thanks paul, I shall post this picture soonish...]
Elio
said on 26/Mar/06
paul, you sure it was him? According to his official site he was in England last week.
paul
said on 26/Mar/06
met shayne last week in hollywood and he is the same height as me 5'9".FACT
Shayne
said on 7/Feb/06
Call me on 07845652723 and i will tell you in person my height
ALYSSA
said on 4/Feb/06
Shaynes height is just right hes gorg leave him alone u bullies!
shayne
said on 3/Jan/06
why would you care about my bloody height!!! its f**king stupid!
elio
said on 2/Jan/06
After viewing more photos/footage of this guy , i'd say about 5'10".
[Editor Rob: yeah, I can squeeze him to 5ft 9.5 ;) Eternal problem of comparing someone to Simon Cowell is you never know just how tall that guy is with his dubious footwear...I couldn't find Ward saying his height yet on the fansites though, but I'm sure he's stated it some magazine]
Kelsey
said on 30/Dec/05
I know this lad, he's the cousin of my sisters friend. I am 5'8 and he seemt about 3 inches taller, making him 5'11.
elio
said on 22/Dec/05
Wow. 5ft 8??? This guy seems over average height to me (5'11" / 6'0")
[Editor Rob: actually, hold the press, this 173 was too low for him - now that I've seen more pics of him beside Kate whatsherface and the other judges like cowell/osbourne/walsh...I think 176cm is closer, so he's upgraded...not to 5ft 11 mind you ;)]
Tubbs
said on 22/Dec/05
Any idea how tall last years winner Steve Brookstein is Rob? I reckon atleast 5'9", but not totally sure.
[Editor Rob: I would say about 5ft 10 for brookstein. I'm not sure he had the best posture at times]