Sonya Balmores Height
5ft 4 (162.6 cm)
American actress, known for appearing in TV series Beyond the Break and Marvel series InHumans. On a casting site she listed herself as
"Height: 5'4", Weight: 115 lbs"
with measurements of 32B-25-34.

Photo by kathclick/BigStock.com
You May Be Interested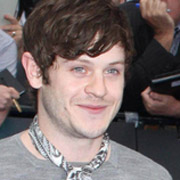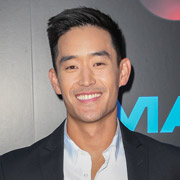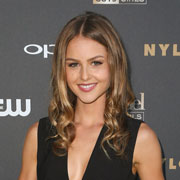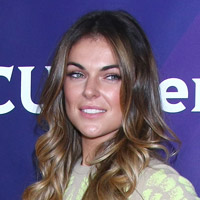 Add a Comment
32 comments
Average Guess (8 Votes)
5ft 4.56in (164cm)
Nik
said on 24/Aug/17
@ Sandy Cowell - Hi!
I beat you to it! She popped up as a random celeb before I read your comment! I liked reading your comment on Maryse Owlette's page, I have answered it and it is in Rob's in tray tight now at 2:50 pm!
Cheers!
MSJC
said on 24/Aug/17
@ Sandy - Anytime young lady :)
Nik
said on 24/Aug/17
@ Sandy Cowell @ MSJC
Sandy - I am glad you are so positive about life. Take care and eat healthily, you have a partner, friends, inc on this website of course, so things seem very rosy. I am glad to hear this.
🍺👍
@ MSJC
It's nice you have joined in the discussion and your presence on this page is appreciated!
🍺👍
Nik
said on 24/Aug/17
@ MSJC
👍
Sandy Cowell
said on 24/Aug/17
@ Nik - I've continued yours on Maryse Owlette's page! 😉
You, too, are a breath of fresh air, which is more than can be said for any of my cats' meaty miffs and fishy fumes!
😖 😺 😔 😺 😷
Sandy Cowell
said on 24/Aug/17
@ MSJC - Hi! That's what I always say! That's exactly how I see it - I am ALIVE and I am so grateful and love everything that life has to offer! Sometimes it takes a health issue for us to realize just how precious life really is.
Yes, I live in hope that I'll be able to run upstairs two at a time again, like I could less than a decade ago!
Thank you for your good wishes, and if you start fermenting the grapes soon....!
Cheers mate! You're a breath of fresh air!
MSJC
said on 23/Aug/17
@ Nik thanks for the compliment :)
Sonya Balmores looks alot like a girl i used to go to school with back in the day...
Nik
said on 23/Aug/17
@ Sandy Cowell - Hi!
I am sorry to hear that you struggle to walk to the kitchen on many occasions during the day, what about when you take the tablets, do you find it easier to walk then? I really hope that some treatment can be given to you soon so at least things can be improved a lot and ultimately it will be great if a cure is found. I wonder if having a chair in the kitchen would make it easier to spend more time in there?
Herbs are one of the very healthiest things to have in a diet, the things I have read on reputed health sites make me think they are a must have if you are interested in being as healthy as possible. I have no hesitation in recommending them to you as they are one of the ultimates in terms of having a healthy diet!
It was difficult for my Dad as a policeman because he had some terrible life changing experiences, it will have been exactly the same for Jim in the army, to risk your life as a member of the army takes some bravery, as it does being a police officer, or firefighter too.
I would like to say that MSJC is a thoroughly good person and I am sure you agree with me in saying this.
Cheers Sandy!
MSJC
said on 22/Aug/17
@ Sandy - You're welcome :) The main thing is your alive and kicking and that's what really matters hey :) Had no idea it was as serious as needing an operation though, but hey these doctors can perform miracles these days so you're in good hands :) P.S Where can i send you a bag of grapes? ;)
Nik
said on 20/Aug/17
@ Sandy Cowell - Hi!
It was terrible to hear of the passing of Bruce Forsyth and my memories of him were that he was a likeable and charismatic man who will always be remembered by us all. He will be badly missed.
Your boyfriend Jim does remind me of my Dad a bit, my Dad would never tolerate nonsense and he was a private person too. You would often see the policeman in my Dad like you often see the army sergeant in Jim. The world would be a terrible place without the army, police force, fire service, etc, and I take my hat off to the people who show bravery in joining any of these occupations, I thoroughly respect them all because, as you have said, we would struggle without them.
As for the herbs, go for it Sandy! Researching them on the Internet to find the most beneficial ones is a great idea!
Cheers!
Sandy Cowell
said on 19/Aug/17
@ Nik - Hi Nik!
I had quite a busy afternoon today. I had to take a cab to the chemist to pick up 4 days worth of my painkillers and then I decided to have my nails done! They look so much shinier when you have them done in the nail bar (great term!), and they last far longer than when you do them at home, not that you do yours of course!!!!!
I then did a bit of shopping and that leads me on to the subject of herbs. To be quite honest, I have never been much of a herb user, but I am thinking of checking some out on the internet and making a list of the most beneficial ones and adding them to my cooking. I had a little look in Sainsbury's, but I didn't get very far as I don't even know what many of them taste like! 😲 I haven't been terribly adventurous lately in the kitchen and that's only because of the pain I'm in; in truth I rarely even go there other than to make tea or grab some fruit or a different snack! It works out cheaper to eat sensibly as well. All these ready meals and milky meal replacements cost a ridiculous amount of money, 😵 but I don't half like the convenience! 😄
You mention about the lovely countryside situated nearby to where you live. It's the same round my way. It always amazes me how just within a few minutes of driving away from a built-up town, there is the most breathtaking scenery to take in. Then, just a few minutes longer in the car and you can see farm animals like sheep and cattle! It would kind of p**s me off if I was doing the driving because I'd just want to stare out of the window! I've been told to shut up more than a few times by Jim for putting him off his driving when I see a particularly arresting sight! You can see the sargeant in him coming out at times like these - he won't tolerate nonsense and I am filled with the stuff!
Just before I went out, Christopher came home to tell me that good old Bruce Forsyth had died. What a nasty surprise that was. He's been part of all our lives seemingly for ever. He was on our Saturday night family viewing list when I was a little kid. He goes back as far as my TV memories do. Yes, I was most upset to hear that such a lovely man is no longer with us, but he will always be alive and well in our hearts.
I hope you're having a great weekend Nik!
Cheers to you and your family!
👍🙋
Sandy Cowell
said on 18/Aug/17
MSJC - Hi! Thanks for being so thoughtful!
I was sure I'd sent you a reply comment but apparently not!
I have a way to go before I'm better, possibly an operation to re-set a bone. I have already lost height, but maybe I'll regain it. I hope so, but I think it's wishful thinking!
Cheers and grateful thanks!
Nik
said on 18/Aug/17
@ Sandy Cowell - Hi!
Part 2 of my comment is now coming up, you have read and answered part one very early in the day today so this second part will also contain a response to your comment from earlier. Rob has got through his moderation at an electrifying rate in the last day, I would like to say 👍 for his dedication to us. We did the weekly shopping in Pontefract today and got a taxi back home at about 11:30 in the morning and I must say that it is great that the weekend is upon us again! Last weekend Mark took us back to his house near Huddersfield for the day, the scenery there is really picturesque with there being a lot of rolling hills, wooded areas, and nice rivers and streams. The villages in this part of Yorkshire are really charming and it is hard to believe you are near one of the largest towns in the country!
It is really good that your brother is safe in whatever he does, I like to pride myself on this as I hate to suffer pain and I always like to be careful nod be mindful of being careful at all times, being like this comes from worrying about my a Mum a lot plus from my own perspective it comes from wanting to lead a healthy lifestyle. Things I am particularly careful about are going up and down stairs, crossing roads, unplugging things at night, etc, I also absolutely hate it when people put things on stairs, don't you?
Having talked about health tips in recent months I would like to ask if you have started consuming herbs as a complement to your diet. I know you were going to look into this. I haven't done yet so I will do very soon.
Finally, as I have said I am very much in admiration of your boyfriend for being a seargent in the army, and he is right in saying that you have to expect to see some of the very worst incidents you could possibly see, it doesn't make being in the army any easier but you do have to know what you are going to face before you join. Any one who does join the army is fully respected as being as brave a person as possible by me and everyone else, plus they are saving the lives of other people by going into conflict and we all respect these boys for having these intentions and being brave enough to go to war when they are required to do so.
Have a great weekend Sandy!
Sandy Cowell
said on 18/Aug/17
@ Nik - Hi again! I've just read your comment so hear is a quickie to keep you going for now!
When my doctor said 'too young' for such an operation, I thought, 'Hey, man! You're taking the p¿ss!!!'
My boyfriend's of the same opinion and almost had a go at me for accepting it, even though I don't consider that I did, as such!
That's the soldier in him coming out, and as you can imagine, it happens often! The things these boys see while they are fighting is hard to take in, but he says when you sign up to join, you have to expect it. I know that members of the police force and fire services also see some dreadful things, but there have to be people out there prepared to put themselves on the line for the good of humankind, or what would happen to us? It's really all rather humbling!
I am going to catch a bit more sleep now!
Cheers!
Nik
said on 17/Aug/17
@ Sandy Cowell - Hi!
Firstly I would like to point out that I am going to do my reply to you in two parts, this is the first one and the second part will follow later.
I hope that you get the best and least risky treatment possible for your back, I am sure you won't want any treatment that poses any risks to you with you not being very old! I hope you look round and find some good non risky treatment that will ensure a more pain free life for you, I am sure there are such solutions out there that will at least improve things for you a lot.
It was very unfortunate for Jan's husband and husbands brother to both die and within two days of each other, she can be proud of them both and what her husband did at the funeral of your boyfriend showed the calibre of him as a person.
Finally as I have pointed out on another page my Dad used to be a Policeman, I am very proud of the bravery that he showed during his career. The main reason why he chose to join the Police Force was because he was extremely proud of relatives who had fought in the war and he wanted to show what bravery he had himself. This brings me on to what I want to say about your boyfriend Jim, I find it extremely admirable and brave of him to have served in the army and got to the level of being sergeant and I also like his reasons for wanting to join the army.
Cheers Sandy!
Sandy Cowell
said on 16/Aug/17
@ Nik - Hi!
I have just read through your comment at 2.08 in the morning of Thursday, 17th August, and it has so cheered me up!
I also came across another one from you on Christian Antidormi's page (thanks!) and who knows what else I might find this 'morning?' I have had an extremely busy day, what with going to the pain clinic a day late because I physically couldn't make it on Tuesday, so I thought "stuff it!"
I still accomplished quite a bit on Tuesday, so the day didn't go to waste! I had some phoning around to do and I had to hunt for things I'd mislaid, messy that I am at the moment!
I would never have got to the pain clinic had I not taken a cab. Before I saw the woman in change, Maria, I met a girl (woman really!) whom I knew many years ago (Jan), at the time my boyfriend from the late 80's-90 who died was alive. Jan is in pain as well, but we didn't get the chance to do a major catch-up. She told me that her partner, husband I think, and his older brother had died some years back, which is something I already knew. The brothers were very, very close and died within two days of each other. Her man was 6ft3 and the older brother, 6ft1 but they were both ill even when I knew them, the elder one far more so. He had the most dreadful ulcers and came to me for help in the middle of the night - I had retired to bed with the two cats. Everyone else was tiddly, but I had to be up either for work or to keep house! Besides, someone had to keep sensibly together! Those were the days I'd cover a minimum of five miles walking a day and I always felt great and full of energy!
He showed me an enormous sinkful of shocking ulcer blood.
Of course I took him to hospital and told him to kick the booze and cigarettes. He didn't, more's the pity. My friend's partner was a gym user and looked extremely strong and fit. I don't know how he died. He was a lovely guy and he made a heartwarming speech at my boyfriend's graveside on the day of his funeral. My Mum, in a state of upset, thanked him and held on to his gigantic arm. What a gentleman and what a beautiful memory.
✳✳✳✳✳✳✳✳✳⭕✳✳✳✳✳✳✳✳✳
Back to my trip to the clinic:
I saw the lady in charge, Maria, who had my prescription ready. She was quite shocked to hear that my doctor doesn't want to go ahead with the operation and thinks I should fight for it. You wouldn't think so to look at her, but her life used to be blighted by pain. She got so fed up with the NHS that she went for private treatment. She reckons I should insist or get a second opinion. When I arrived home later, a letter containing a hospital appointment was waiting for me! It is set for late September.
You mentioned my brother and his fear of injuries! I think that he was born like that. My Dad remembers that he was too scared to go into the sea and do other things that looked dangerous to him. He has never snapped out of it, and every injury that he has sustained, and there have been a few, really gets him down. He does go out of his way to eat healthy foods as a means of 'healing' the injuries! He is particularly fond of milk supplements, like River Nourishment, and others like it! They are rather yummy, aren't they, and the quantity of flavours is neverending!
I might watch some TV because the time has flown by while I've been having this trip down memory lane!
First, a cup of tea will be in order!
Cheers to you, Nik! 👍😁😊
MSJC
said on 16/Aug/17
@Sandy - Not sure what's wrong but wishing you the best, quickest and speediest of recoveries, so long as your height isn't affected :)
Nik
said on 14/Aug/17
@ Sandy Cowell - Hi!
Firstly I would like to say I am very sorry to hear that you did not get good news when you went to the doctors on Wednesday. I hope that the possible less evasive treatment reaps good rewards for you, and maybe it could be combined with some other treatment, however you would need to look into this and ask for the opinion of a professional of course. What about the heat patches? You once said that they were very good at relieving pain, no they are not a cure but they are one of the things that could be used to complement the less evasive treatment. If you explore every possibility available you may still be pleasantly surprised at how well you can combat your back pains.
I am glad that you want to keep strong by having good nutrition, even if the less evasive treatment does not provide a permanent cure who knows what revolutionary treatment there will be in years to come.
Top class nutrition on a daily basis really is a great thing, anyone can aspire to this and it's so important to have the mindset of doing this. I know you think this too!
I appreciate the kind things you have said to me regarding my EB, I also appreciate what your brother has said about me being brave and I would like you to tell him! I also think that you are very brave living with your back pains plus I would also like to say that your attitude is spot on in that you are still very positive about life. That really is the way to be, this hasn't always come easy for me but I feel that I am in that position now and will make sure that I remain so permanently.
I am glad that your brother is safety conscious, it really is best for people to be like that, however I hope the route to being like that wasn't through the route of sustaining an injury when he was younger, my brother Steve broke his leg a few times during his childhood, thankfully that is not something I have ever experienced. Pain is an awful thing to experience so it is worth it when a person is very careful about everything that he/she does.
I have something interesting to tell you and Rob again, just go onto David Berry's page!
Cheers Sandy!
Sandy Cowell
said on 11/Aug/17
@ Nik - I have never heard of the saying, 'strength goes in at the mouth', but it makes perfect sense! I am definitely going out of my way today to bring a large supply of fruit upstairs to nibble on, because right now I feel I'm in 'danger' of biscuit and other junk food eating! The reason is the following: when I went to the doctor's on Wednesday, the news wasn't exactly musical to my aural orifices! It looks as though I will be in pain for some time to come as giving such an operation to someone my age is frowned upon - because I'm too young! I laughed and joked with my doctor about not thinking I'd ever hear those words again! He will be sending me to a hospital for less evasive treatment instead. I hope it works, or at least does something, or it'll be off to the sweet shop and the winesellers to cheer myself up in the unhealthiest way possible! (not really!)
I assume that the operation tends to be too risky for someone who has, hopefully, years more to live. That's what he told me anyway, but if it is so risky, why do it in the first place? 😕 I am more than a little flummoxed!
Oh yes, you talked about your emotional need for keeping safe as regards yourself and others. Well, that isn't in the slightly way surprising when you have a skin condition such as EB. It is common sense - and your desire to keep other people equally danger-free shows that your caring side extends to every aspect of your life. My brother is also a person who lives in fear of injuries, though his reasons stem from early childhood fears, but are very real to him and effect his everyday life. He will be overjoyed when I tell him that you go out of your way to keep yourself and others safe. It's always so reassuring when you hear of like-minded folks out there! He knows about your EB and thinks you are very courageous.
On Tuesday night, I was watching another member of the 5ft4 Brigade! This time the person was a man, which given that the height in question is about 5 inches below the average male height, is somewhat more unusual than a 5ft4 person being a woman! I'm talking about Blackadder's Baldrick, played by the interesting and inspiring Tony Robinson. Apart from one of the 'actors' that Blackadder brings back from the theatre for his Master, Prince George's entertainment, in the form of some super-funny acting lessons, Tony is the smallest male to appear in Blackadder. The smaller one is 'Carry On' actor Kenneth Connor, who is written up as about 5ft2.5!
So Sonya is honest about being 5ft4, which is great, but then so is Tony! I heard him tell someone on his historical/geographical programme, the name of which at this moment alludes me!
Have a great weekend Nik! 🙋
Nik
said on 10/Aug/17
Sandy Cowell
Thanks! I just came out with it, it popped into my head as I was writing the comment!
It's nice that she is honest about her height, she deserves a lot of credit for that. I think she clears the 5'4" mark, but I am not totally sure if she is a flat 5'4" or 5'4.25". I sometimes think that the average vote nails it, or more or less nails it! In fact I think it can sometimes be more accurate than what Rob and the majority of individual visitors predict. This is particularly the case the more voters there are, however I have always been a believer that the majority of people can be wrong about a certain thing at times, and that the minority of people or a sole person can be right over that thing instead! I think the 5 voters could be right here in suggesting she is 5'4.15", with a little margin for error! - So it is 5'4" or 5'4.25", I'm just not sure which one to go for so it's just as well it's not voting time again just yet!
You are so right in saying that good nutrition and the spending plenty of time in an hassle free environment is good when you are suffering from anxiety a lot. Good nutrition is vital and there has never been a truer thing said than "strength goes in at the mouth". Making a concerted effort to have top class nutrition on a daily basis can do wonders for everyone's health and can make them strong in facing up to mental traumas like anxiety, depression, etc, and physical traumas like back, leg, knee, trouble, etc. Good nutrition gives you extra reserves of strength to battle these things and to have a high class standard of health whether you have these issues or not. A significant amount of daily rest is important too for everyone whatever their circumstances.
I am always careful and safe about everything I do however the ironic thing is that most people think I am very vulnerable but that is simply not true at all. I appreciate people's concern but I am very safety conscious and put safety, whether it be other people's or my own, as the most important thing in life. I don't get anxious or have OCD over it but I just do what's necessary to ensure that I am safe at all times and don't get injured in any way. I am always very careful at all times and maybe more careful than many able bodied people.
Cheers!
Sandy Cowell
said on 7/Aug/17
@ Nik - I like that - The 5ft4 Brigade! I've just completed a comment on a 5ft4 girl, a blonde one, called Sofia! Another wee coincidence? Well, maybe it is!
I'll always understand when it comes to problems to do with anxiety. I take beta-blockers for mine and, yes, they do help. Sometimes, however, and I'm sure you'll be able to relate to this, the best thing you can do about this horrible condition is to stay in a quiet, hassle-free atmosphere for as long as it takes. Eat a sensible, well-balanced diet - and be kind to yourself!
Ooh - we are 5 minutes into Tuesday already! Have a good, relaxed week, unwind and you're bound to be feeling much better very soon indeed!
Cheers Nik! 😁
Nik
said on 6/Aug/17
@ Sandy Cowell
Apart from that, I am fine!
👍
Nik
said on 6/Aug/17
@ Sandy Cowell
I am not having a very good time in the last few days, my anxiety is bad. I will answer your comment on the Maryse Ouellet page when I am better, at the moment I can manage shorter comments but longer ones are harder to concentrate on.
Sonya certainly looks very glowing and one of the more convincing members iof the 5'4" brigade!
Have you had a good weekend?
👍
Nik
said on 6/Aug/17
Many thanks, my friend!
👍😀
Sandy Cowell
said on 5/Aug/17
@ Nik - 👍 😉 Cheers to you too, of course!
Sandy Cowell
said on 4/Aug/17
@ James - I won't dispute that!
Black hair, black dress and unfussy make-up are always effortlessly elegant and are fantastic for making the most of a girl's height.
That simple hairstyle and 'Little Black Dress' look can add AT LEAST an inch and a half to a girl's height! Fantastic, Sonya! You're really making the most of what is already close to perfection!
Nik
said on 4/Aug/17
@ Sandy Cowell. @ James
I agree with both of you!
👍👍
Nik
said on 4/Aug/17
@ Sandy Cowell - Hi!
I am always thinking that too! It is best to be completely honest though and for Rob to see what you really think.
I think the best weight to be is the one that is best for yourself, people of different weights can be appealing. The most important thing though is to have a weight that is good for your health, not too high or too low.
I would take newspaper surveys or any surveys with a pinch of salt, many people lie!
I think I know which cat has been taken out of your room! Ha ha
James
said on 3/Aug/17
I agree with Sandy, she's a pretty girl 😳
Sandy Cowell
said on 3/Aug/17
@ Nik - Hi and ha ha ha! I'm one of those people who always thinks, "I wonder how much I have altered that statistic with my vote?"
I can't help it, but I won't dwell too much on that! The best - and only thing to be - is completely honest, or it rather defeats the object of a vote! But I can't help thinking like that whenever I cast my one!
At just over 8-stone, you're right in saying Sonya's on the slim side! Her measurements of 32-25-34 include what has been voted in surveys of men as their favourite waist measurement for a woman! That or 26, and I am going right back to '86 or '87, to when I read my first ever newspaper survey, which was doubtless in 'The Sun'!
What do you think on that score yourself, Nik? 😏 A waist of 25 to 26 is slim but healthy, though whether it can be classed as ideal depends on the height of the girl. Yes, as with any vital statistic, somebody's height will always dictate whether it's slim, skinny or in the case of someone very small, it might even appear a wee bit dumpy! 😭
(PS Guess which cat is going out of my room?
😫😥😷 🔜 😾🚽)
Nik
said on 3/Aug/17
@ Sandy Cowell
She looks in good health and judging by the photo above she also appears to be a strong 5'4"!
I was one of the voters yesterday and it is probably me that has pushed the average above the 5'4" mark. In fact you can work out what me and the other 3 voters went for.
At just over 8 stone she must be on the slim side!
Cheers!
Sandy Cowell
said on 2/Aug/17
She's a nice little actress at the prime of her life and at 5ft4, Sonya is ideal in the height department to be able to sport killer heels.
Never have I seen her act as yet, so I'm going along with 5ft4! What else can I possibly do? 👠👠