Stan Laurel's Height
5ft 8 (172.7 cm)
You May Be Interested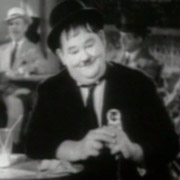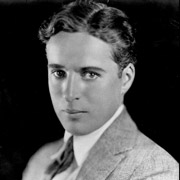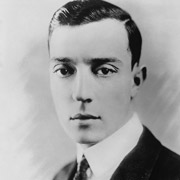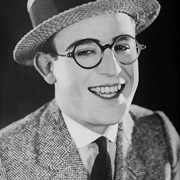 Add a Comment
25 comments
Average Guess (18 Votes)
5ft 8.71in (174.5cm)
Miss Sandy Cowell
said on 16/Jun/20
Stan Laurel was born 130 years ago today. Always regarded as 'the skinny one' of the comedy double act, at his height and weighing in at 11st6 or 7, there was nothing skinny about him; he just looked thin because of the size of Oliver Hardy!
The picture I just saw of him shows him looking as serene and 'normal' as anyone! He had a daughter, Lois, who came along in 1927 and passed on in 2017. Tragically, his son lived for just 9 days.
5ft8.5
RIP Stan XXX 🕯️💐
sloppykissesfromgrandma
said on 27/May/20
i thought he was 5ft 9 thats what most websights say
ElWood
said on 29/Aug/17
Hi everyone! This is my first comment in this website after so many years of reading, really appreciate your work!
Can't start without any comment about the greatest comedy team, because these extimations seem a bit low for me.
I'm used to believe to books as source, which almost give to Stan 5'9" and Babe 6'1".
Can't provide scans now, you could review some Google Books extracts,
Stan:
Click Here
Oliver:
Click Here
both:
Click Here
The currently largest website, Another Nice Mess, gives to Stan 5'8" as yours (
Click Here
) and Babe 6'1" (
Click Here
)
An actual confrontation is obviously impossible, but some movies could help for that.
"Unaccustomed as We Are" with extimated 6'1" burly-built Edgar Kennedy,
Click Here
Click Here
"Double Whoopee" with huge 6'5" Tiny Sandford, and even the little 5'3" (or 5'4½"?) Charlie Hall,
Click Here
Click Here
I think that differences among build size among all these actors could be more notable in the movies, considering even postures and footwear' changes.
Thanks for your patient reading and keep going :)
even
said on 8/Jul/17
stan laurel height : 5'8"
bobo
said on 15/Jun/17
5ft 8 more like 5ft 9
Sandy Cowell
said on 18/Apr/17
I don't think he was that small. Starring with Oliver Hardy, 6ft and extremely rotund, he was considered 'the little, skinny one', because of the stark size difference.
I'm giving him 5ft8, no less! 😛
James
said on 22/Jan/17
He must have been slightly below 5'8" if Oliver Hardy was only six foot.
wishbone
said on 13/Nov/14
The greatest comedy team EVER! Stan,though,was closer to my 5'7 1/2" height,but the magic of Laurel And Hardy makes them what they are,like Tom Poston once said.They took simple everyday situations and made them funny without resorting to gimmicks or violence. Just watch L&H sometime,and you'll love them!
Sam
said on 2/Sep/14
Yeah, 182.9 mid day average for Hardy, case closed :=)
Andrea
said on 30/Aug/14
His range is 182.9-183, huh? You got very precise, Connor... You guess heights within a mm? I mean, Rob should probably give you the site when he'll retire :)
invisible man
said on 27/Aug/14
5' 9
Remember most of the time he wore very low shoes.
Connor183
said on 24/Aug/14
@Arch Stanton Hardy is'nt a strong 6 footer no, but i think 182.9cm is reasonable, he looks a flat 6ft and probably shy of it at worst.
Arch Stanton
said on 23/Aug/14
Doubt 34 Connor seeing him next to John Wayne who was a 34!!
Arch Stanton
said on 23/Aug/14
Honestly Sam? I think he could have been 182. John Wayne had him by an easy 5 inches and at times it could look a big 6 inch difference but I believe Wayne was wearing cowboy boots and Hardy in shoes so I think that might account for the extra inch or so. I think though he consistently looked too tall next to Laurel to be much if at all under 6 ft, but 182 is certainly arguable. Definitely not 6 ft 1 anyway! I think about 6 ft is OK.
Connor183
said on 22/Aug/14
Rob could Laurel be a fraction over 5ft 8?
[Editor Rob: I think 5ft 8 is probably the safest shout for him, there is always a chance of a fraction over or under these marks]
Connor183
said on 22/Aug/14
Rob Hardys legs are quite long, do you think his inseam could be like a 33-34 maybe?
Connor183
said on 22/Aug/14
Hardy is quite tall he does look 6 foot next to Laurel, 182.9-183cm is Hardys range, Rob do you think Laurel could be a fraction over 5ft 8-174cm? he does seem like a strong 5ft 8.
Connor183
said on 21/Aug/14
Rob what do you think on Hardys height? 6 foot flat for him or a mm over like 183cm?
[Editor Rob: around 6ft is most I'd guess now]
MrTBlack
said on 21/Aug/14
Oh Right he's 6'. I remember at one point he was listed as 6'1" on this site. My Mistake.
Sam
said on 21/Aug/14
How tall do you think Hardy was, Arch? Surely not less than six feet IMO.
Tim
said on 21/Aug/14
I could have believes 5'9 for Stan, but this picture makes 5'8" seem reasonable for him.
Arch Stanton
said on 21/Aug/14
Hardy wasn't even near 6 ft 1!!
MrTBlack
said on 20/Aug/14
Yeah. Hardy 6'1" and Laurel 5'8" sounds accurate. They both added an inch to their actual height which is typical of people to do.
Sam
said on 20/Aug/14
Yeah, big thanks on this! This is accurate I think. He did generally look about 4-5 inches shorter than Hardy. Laurel was friends w/ Chaplin but the few pictures I see online they're not standing evenly, he would guess he would have a few inches over him though.
Here's a picture with a rather older Laurel next to Charlton Heston and Dana Andrews and he looks more 5'7" but had presumably lost some height.
Click Here
Arch Stanton
said on 20/Aug/14
Thanks Rob. Spot on I think. I got a good look at him yesterday in Sons of the Desert and it's difficult to see him over 5'8" range. 5'10 or whatever was listed is absolute nonsense. The very most I could believe is 5'8.5", even 5'9" would be generous. Generally I think Hardy looked about 4 inches taller. I got a good shot of Laurel and Hardy towards the end of the film, both barefoot and I'd say actually minimum 4 inches, although at times the difference can look nearer 3. Did he ever wear lifts though? In one scene Hardy only looks 2 inches taller barefoot than Laurel in shoes. I'd question a full 6 ft 1 for Hardy, he really didn't look it barefoot. I think you'd be more accurate with a 184 listing, even a flat 6' but in some scenes Laurel could look eye level so a smidge over 6' isn't impossible.