Buster Keaton's Height
5ft 5 (165.1 cm)
American actor and comedian, best remembered for roles in films like The General, Sherlock, Jr., Seven Chances, Our Hospitality, The Navigator, Steamboat Bill Jr., Convict 13, The Passionate Plumber, Speak Easily and The Invader. On the Buster Keaton society website it mentioned that
"According to his widow, Eleanor Keaton, as well as his own youthful diaries (in which he recorded all sorts of useful information), he was 5'6" tall"
.
You May Be Interested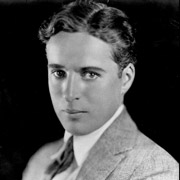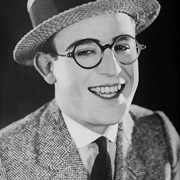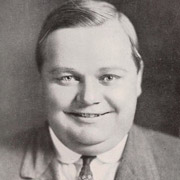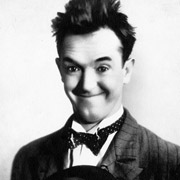 Add a Comment
34 comments
Average Guess (16 Votes)
5ft 4.81in (164.6cm)
wishbone
said on 15/Oct/18
Any list of immortal comics MUST include Buster Keaton! As Jim Backus pointed out in 1957 when Keaton appeared as What's My Line? mystery guest and Danny Thomas guessed him,Backus called Keaton "a true giant of silent movies!" Yet the strangest thing about Keaton was he scored fairly well in talking movies,unlike many other silent movie comics,but Tom Poston once pointed out Keaton also appeared in some cute 1960's "kiddie beach musicals" with 5'1" Annette Funicello! Would that be a comedown to think this silent movie legend would end his career doing beach musicals aimed at children and teenagers? NO! Keaton's presence in these musicals provided a "contrast" to the young stars of these musicals and according to game show host legend Dennis James,Keaton's appearance in these "kiddie beach musicals" gave young children a chance to see this legend! It's also sad,too,according to another game show host icon,Jack Narz,that many people today do not appreciate Keaton's contribution to the great movie era because when on Oct.4,when Through The Decades did a birthday salute to Keaton,Through The Decades hosts Bill Kurtis and Jack Swanson called 5'7" Keaton a "legend what was one of a kind." Jack and Bill were correct on that! But sadly since people generally do not watch the "classic" movies I love,this makes it difficult to really understand "quality" movies. Luckily,I have some Buster Keaton movies in my video library and he was one of a kind! Take time sometime to see a movie Buster Keaton made and you'll see how great he was,whether in one of his silent classics or even the "kiddie" beach musicals he popped up in before dying of lung cancer in 1966 at the age of 72! This is QUALITY and CLASS we desperately need NOW!
Gary
said on 10/Dec/16
When it comes to an actor that is Star quality to pull in the crowd for big profits.....there has been a problem where the tall handsome male needs to have the leading lady tall as well.
But finding the perfect women at around 5-9" to 5-10" , that isn't sports oriented to look strong , was a tough task so in many cases dealing with a Western Movie the Set for the Saloon or doorways was scaled down .
The 5-9" hero Sheriff was surrounded by short actors to make he look tall on top of the scaled down set where he look tall going through the doorway which normally was just over 6 feet in height.
As for Keaton, he too could have had short actors chosen to be around him plus a very short women as the lady in the movie. When he's being chased you only have to watch his stride to see how fast his feet appear to be moving as opposed to a tall Cop or any person after him.
I can tell you that my gymnastics and risky stunts as a youth were very different at 130 lbs than later in my teens at 160 lbs where Football was easier for me but the running and high jump suffered.
Keaton didn't look tall in movies for a cameo in the 1960's ... so it wouldn't shock me if he was only around 5-5" and under 150lbs in his early days because he was in a family that did stage work and acrobatics .
Sam
said on 13/Nov/15
This listing is generous, 5'5" could have been his morning height. I can now see 5'6" was a pretty sizeable stretch, maybe he hit that with shoes and great posture.
Sam
said on 2/Nov/15
I swear I have a book about him where his widow also claims that he was 5'5".
CD
said on 19/Aug/15
IMO Keaton and Chaplin were both 164 range, most likely.
Sam
said on 2/Jul/15
They do look similar height, Chaplin and Keaton. I'd agree at times Chaplin looks a smidge taller actually but could seem to have better posture at times than Keaton.
MJKoP
said on 28/Jun/15
I realize they're only 1 inch apart on here, but I've yet to see any evidence that Keaton was taller than Chaplin. In fact, the exact opposite seems true. For maximum accuracy, I'd reverse the two listings, or perhaps give Keaton 5'4.25 or 5'4.5 as opposed to a flat 5'4 in with Chaplin at a full 5'5".
ArnoldS
said on 27/Sep/14
@Arch Stanton: I saw the linked video, that wasn't a good scene to compare his height because he was standing on lower ground than the other two guys. So considering that, 5'8" for Harold Lloyd I can buy, but for the 1920s, that was actually above average (which was 5'7" at the time).
Tim
said on 21/Aug/14
I would have believed 5'6" still even when considering the co-actors/actresses of several slapstick comedians (same with the Charlie Chaplin and Three Stooges shorts/films) who tend to be relatively average/above average height women with heels or actors 5'9" and above (I noticed particularly in the Stooges shorts that barely any of the co-actors were between 5'6" and 5'9", some, but barely any) to highlight their short stature more, to play as 'somebody' well below this page puts it, the "diminutive antihero" (or in the Stooges case, 'antiheroes'). However, given certain pictures I've seen with Chaplin (who I personally think was between 5'5" and 5'6"), Keaton being 5'5" is a reasonable change.
Sam
said on 17/Jul/14
Yeah, Steamboat Bill Jr. it does look like close to a foot difference with his dad, a bit like the inverse in real life of John to Nick Cassavetes. One thing for sure, Keaton isn't 2 inches taller than Chaplin, nor even 2 cm taller.
Arch Stanton
said on 17/Jul/14
Well, I don't think he looked quite as short as Chaplin on screen. Around 5 ft 5 is near I think., although at times he can look half an inch either way.
Arch Stanton
said on 10/Jul/14
I mean see 25:10 of the film, he makes Ernest look 6 ft 7 there!
[Editor Rob: that bit is on a boat so I don't think it is as level as indoors, on the dock he can look near a foot smaller.]
Arch Stanton
said on 10/Jul/14
Rob,
Click Here
See from 16 minutes. The big guy is 6'4" Ernest Torrence, looks a foot taller or so doesn't he? 4'11 in heels Marion comes in at 18 minutes, -see 19:29 -19:39 for how they look together. You know 5'4.5 might be a good shout.
[Editor Rob: it depends on how big his head is, I don't think Buster really looked much below his chin, I can still buy around 5ft 5, although whether the big guy is standing as tall as he can is another matter.]
Arch Stanton
said on 10/Jul/14
5 ft 4 range is definitely possible Sam!! In Steamboat Bill Jr, Ernest Torrence (listed at 6'4" at looked it easily, I guessed him at 6'4-6'5") had a good foot on Buster. He played his father in it and before they met him they cracked a joke about the son now being taller than his dad!
Sam
said on 8/Jul/14
I swear I've seen a photo where Keaton and Chaplin look the same height, never Keaton taller...5'5" is at least more accurate than 5'6"...the only photo I can find with Keaton and Lloyd, they are both sitting down and are considerably older.
[Editor Rob: I did see at least one newspaper article describe Keaton as 5ft 5 and 140 pounds back in that era.]
Arch Stanton
said on 7/Jul/14
See Harold Lloyd's proportions at 51-52 minutes here
Click Here
He was definitely nowhere near 5 ft 10 was he? More chance of 5 ft 6 than 5 ft 10!! See the comparisons at 52:24 and 54:24 for instance! Now they must be big guys but still... I think 5 ft 7 is a possibility. Is he worth adding?
Arch Stanton
said on 7/Jul/14
Click Here
I mean if he's 5 ft 10 the guy on the left must be.... I could believe 5 ft 8 but I really doubt he was over it. The 2 inch silent rule seems to apply again!!
Arch Stanton
said on 7/Jul/14
Rob can you add a photo? Any idea how tall Harold Lloyd was? I see 5 ft 10 listed but that's ridiculous. In The Kid Brother some of the others tower over him. He's not as short as Buster or Charlie but I'd have guessed 5'7"-5'8" max 5 ft 10 is really silly!
[Editor Rob: possibly 5ft 8 range, but not looked at him]
Arch Stanton
said on 5/Jul/14
Here's a still from Steamboat, Marion Byron was reportedly 4 ft 11 in heels which she's in there.
Click Here
He's in normal shoes I think. He's nearer the camera but it might be a 5 inch difference. You know, 5 ft 4 range is quite possible actually. He looks quite like an Angus Young type among the women here
Click Here
Arch Stanton
said on 5/Jul/14
It's worth seeing his films like Seven Chances and Sherlock Jr alone for the stunts. What he lacked in height he made up with sheer guts! I wouldn't have had the balls to have of the stuff he did!
Arch Stanton
said on 5/Jul/14
Rob I've mentioned Seven Chances twice LOL, can you replace the second one with Steamboat Bill Jr.? 5'4" is possible I think, 5 ft 5 definitely seems more accurate than 5 ft 6 anyway. Based on the 2 inch silent rule though it's quite possible he was as low as 5 ft 4. When I watch him on screen though I see him as a similar sort of height as Edward G Robinson who as Sam says 5'4.5" is a possibility.
Arch Stanton
said on 4/Jul/14
That Chaplin image rather reminds me of your "tall Rob" Dons photo! Deceptive, I think you can see the outline of the block lift in Chaplin's shoes but it's doubtful he'd get 3 or more inches from them.
Arch Stanton
said on 4/Jul/14
5 ft 6 was probably his measurement in normal shoes.
Arch Stanton
said on 4/Jul/14
Chaplin's shoes do look a bit blocky though and he's probably in lifts but even if so I can't see Keaton over 5 ft 5. In some scenes in films like Seven Chances Keaton could look as low as 5 ft 4 but I think around 5 ft 5 might be a good shout.
Arch Stanton
said on 4/Jul/14
Rob this one's a major eye opener, might make you question the 5'6" listing!
Click Here
Actually looks noticeably shorter than Chaplin!!
[Editor Rob: looks more like a 5ft 4 guy there, that might be nearer, I think anyway ruling out that 5ft 6 claim is wise.]
Arch Stanton
said on 4/Jul/14
Rob can you update and add American actor and comedian, best remembered for roles in films like The General, Sherlock, Jr., Seven Chances, Our Hospitality, The Navigator, Seven Chances, Convict 13, The Passionate Plumber, Speak Easily and The Invader.
I've seen seven of those. I think you're being a bit generous with the 5'6" listing though Rob, I always see him as more a 5'5" er overall, perhaps a downgrade to 5'5.5? I actually think 166cm might be on the nose.
somebody
said on 13/Jan/14
Short, but not as short as I thought. It's a little hard to guess from his films because he surrounded himself with tall costars (as Chaplin did) to appear more the diminutive antihero. For the 1920s, it's surprising how many of his leading ladies were about his height (in the later, not-so-good film "Parlor, Bedroom and Bath," I believe almost all of the women towered over him).
Arch Stanton
said on 25/Nov/13
Looks about right in The General.
Anon
said on 17/Apr/13
Seemed 5'5-.5 ish in his last few years. I can believe this claim.
guyfrommars
said on 23/Jan/11
The same height as 5ft5 Chaplin in Limelight. They were both quite old when that film was made, and Keaton had a worse physical condition. He could be 5ft6 in his youth, but definately not taller than 5ft5 in his older days. Also, in the Twilight Zone episode he appeared in (when he was really old) he seems to be towered over by every other character.
guyfrommars
said on 14/Dec/08
He is roughtly the same height as Chaplin in "Limelight". I believe Buster was between 5ft5 and 5ft6.
ven
said on 31/Oct/07
In one of the episodes from his own TV series of the early 1950s he repeatedly tells an examiner that he is five-foot-five during an army induction physical, and I believe he also says that to the supply clerk who issues his ill-fitting uniform. Of course, he may have lost an inch from the aging process.
ForensicNYC
said on 24/May/06
Buster Keaton 5'6" and Bobbi Shaw, about 5'6" (in high heels)...
Click Here
From another angle...Hmmm...nice bod...
Click Here
Without shoes, (Editor Rob calls them "Invisible Shoes") Bobbi seems level or smaller than Buster Keaton...
Click Here
Anonymous
said on 14/Feb/06
he apparently used to surround himself with larger guys to exagerate the size difference. having watched some of his films it makes a very good visual joke