Stefan Molyneux's Height
5ft 10 ¼ (178.4 cm)
Irish-born Canadian philosopher, author, speaker and Internet personality. He once said "I clock in just under 200 pounds. I'm just under Six Feet Tall."


You May Be Interested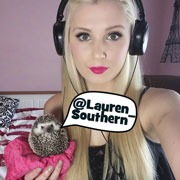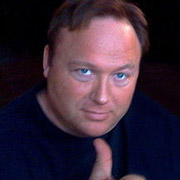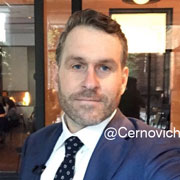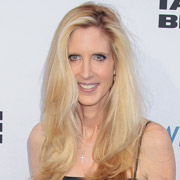 Add a Comment
16 comments
Average Guess (14 Votes)
5ft 10.66in (179.5cm)
vastlybetter566
said on 25/Sep/20
Rob, you said that Molyneux made millions from Bitcoin. Is there a source on this or did he just claim it? He seems to be the type of guy, that would make things up.

Editor Rob
Click Here
.
Received and spent (withdrawn) over 1200 bitcoins. Obviously bitcoin value grew a fair amount but historically, he's made millions through donations of bitcoin.
vastlybetter566
said on 3/Sep/20
Calling him a philosopher is a disgrace.
"Academic philosophers do not take the idea of Molyneux as a philosopher seriously. American philosopher David Gordon wrote of Molyneux's 2007 book Universally Preferable Behavior: A Rational Proof for Secular Ethics that, "He fails, and fails miserably. His arguments are often preposterously bad."
David Gordon isn't even a leftie. He is supposed to be on Molyneux's team.
Vastlybetter
said on 1/Jul/20
He now uploads his videos on Dailymotion. So you might call him a "Dailymotion personality".
Rumor has it, he is already setting up a MySpace account, just in case Twitter bans him, too.

Editor Rob
Well he's got a Bitchute channel, I'm not sure I'd ever call someone a Bitchute/Dailymotion personality...yet.

Can't see either platforms becoming big.

Molyneux, although deplatformed from Youtube won't go away. He already made millions from bitcoin yet still asks for donations.
Vastlybetter
said on 29/Jun/20
Now that YT finally deleted Stefan's channel, not only can't he call himself a philosopher,he can't even call himself a Youtube personality anymore.
Click Here

Editor Rob
Stefan is under 6 feet like he claimed, but he may well now be feeling under 5 feet after being booted off Youtube.

I suppose he should be now referred to as an Internet personality. He lasted 14 years on Youtube, but the signs were there that he was on the radar for a ban. Youtube doesn't magically remove your name from search autocomplete unless it's done on purpose!

Vastlybetter
said on 18/Jun/20
This "philosopher" even talked about the importance of height once.
"Haha you think that height is irrelevant?
Tall people make more money, get elected far more often, get more dates, you name it!"
Vastlybetter
said on 3/Jun/20
He seems to be the type of person, that would claim 6ft or over 6ft, while being 5ft10 or less. He is THAT delusional a person.
Vastlybetter
said on 2/Jun/20
Rob, I really wouldn't call this guy a "philosopher". I honestly think that Kylie Jenner probably has contributed more to the world of philosophy than this guy.
What he is, is a "white supremacist" or a "white nationalist", which isn't a philosophy.

Editor Rob
He is a self-titled philosopher.
As for his height, with
Joe Rogan
he certainly didn't seem as tall as six foot.
Unbewohnt6666
said on 24/Aug/19
Did he ever make a six foot claim?
Mickie
said on 25/Aug/18
Could get a quarter inch upgrade honestly.
Easterwood 6'3
said on 24/Aug/18
Always seemed to me in the solid 5'10 to 5'11 range. He's claimed to be "six foot", and "just a bit under six foot", but I don't see much evidence for it.
Bobby
said on 23/Aug/18
Rob, how tall is the guy next to him in the photo? 5'11, or the same height?

Editor Rob
5ft 11.5 is his main height claim.
HonestSlovene
said on 23/Aug/18
Seems about right.
khaled taban
said on 23/Aug/18
I'd guess him around 5'10.5"
Tomwash3r3
said on 21/Aug/18
Yeeess, thank you. I didn't think you'd list him. And this listing seems about right considering he appeared to have about 3 inches over Lauren Southern.

Editor Rob
Well people do search for his height, more than I imagined actually...and compared to a few people he does seem somewhere in 5ft 10 to 10.5 zone I'd guess.
Greg
said on 21/Aug/18
I thought he was 5'11? I will go in the middle then and guess him at 5'10.5".
slothee
said on 21/Aug/18
I'm guessing 5'10.5"