Mike Cernovich's Height
5ft 11 ½ (181.6 cm)
American conspiracy theorist, author and Internet Personality. On twitter he has said
"I'm 6'1", 210/220 pounds"
a few times, though admitted on his own website - DangerandPlay -
"I'm six-feet tall, although by normal standards 6'1.5″, since every guy adds two inches to his height."
.
I'm 5'11 and a half as measured by multiple official military physicals.
Men kept saying, "That can't be right. I'm six foot, and you're taller than I am!"
So by this sliding scale I'm 6'1" to avoid confusion.
#HeightInflation
You May Be Interested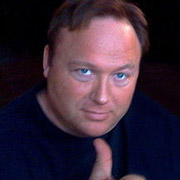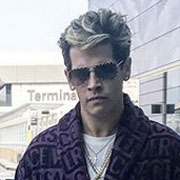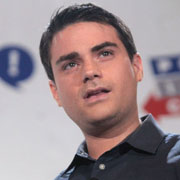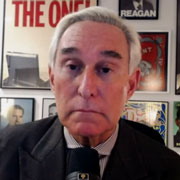 Add a Comment
10 comments
Average Guess (8 Votes)
5ft 11.5in (181.6cm)
Easterwood 6'3
said on 18/Apr/18
Well, molyneux claimed to be abit under 6'. If's unclear whether this means 5'11.75, or 5'10.5. I could see him at a strong 5'10. Unfornately, both of these guys have limited screentime (standing) with other people. It's not like judging an actor, where there's a solid pool of movies, and tv shows, and red carpet pictures to extract from.
HonestSlovene
said on 22/Feb/18
I wouldn't speculate much, Rob, but next to Cernovich he doesn't look over 5'11", of course I might be wrong. Anyway, I'll stop, since this is a Mike Cernovich page.
HonestSlovene
said on 30/Jan/18
IDK about Stefan being 5'11"+ but 5'10" and some change is certainly possible for him, in the thumbnail with Joe Rogan of the video regarding the talk he did with him, he seems an easy 3 inches taller than him and Rogan is 5'7" flat at best not 5'8.5" as he claims, otherwise Stefan would be "about 6'0" " as he claims. 5'10", maybe 5'10.5" would be my guess. A bit under 5'10" or 5'11.5" isn't impossible though.

Editor Rob
Molyneux doesn't seem like a guy who would lie about height...surely?

Uncle Cabbage
said on 20/Jan/18
I swear Molyenux specifically mentioned 6'2" as his height on a show within the last year.
hambubger
said on 14/Jan/18
Molyneux claimed "about 6'" on a recent call in show. I'd say he's 5'11.5" which seems accurate compared to Cernovich if he is 6'0".
I doubt Molyneux ever claimed 6'2" - in fact, like many just under 6' he's come off as insecure (but honest) about his height (for example, when a woman admits she stuck with an abusive guy or a loser, his first question is usually how good looking was he and was he tall).

Editor Rob
Maybe 5ft 11.5 on his best days for Stefan.
Uncle Cabbage
said on 23/Dec/17
I have heard Stefan Molyneux claim to be 6'2" in the past.
brandonknight
said on 22/Dec/17
Even his height claims are phony made up BS. That liar can't fool celebheights.
Tunman
said on 21/Dec/17
Rob,the only conspiracy is that he wants to make us believe he's 6' or over.Never heard of this dude before but do you think he deserves a listing on this site?I find this kind of people really boring,always trying to bring the sensational stories that only the naive would trust thus gaining fame.It's quite easy to fool peoples because they're moved by emotions and dreams whatsoever.It's just a pity that the masses are so often manipulated and end up acting against their own interests because of such a***oles.Just learning to bring approximations and half truths to constitute plausible stories to feed the ignorant audience in need of routine breaking stuff like that.
Editor Rob: in the past I wouldn't consider him, though for his quote and other factors, I thought he was worth a page...especially since he said 6ft, 6ft 1.5 and mentioned 2 inches. Was only fair to do the right math for him and give him 11.5 😊

The other factors about adding certain people...I mentioned briefly in a post the other day on General Height about Competition, which is basically Google itself.

Google puts their own infoboxes at the top of the search results. This has a massive impact because the difference between being in 1st position (Google has a monopoly on that now) to the 2nd or 3rd shown results is absolutely huge.

This means over the last few years I'm having to look more at search volumes for celebrities, existing competition (number of sites and their importance) and whether there is an infobox existing for the celebrity on google showing a height.

It's interesting trying to maintain a site like this and earn a living. You need about 20,000 visits a day to make it workable. If it was 10,000 visitors a day I'd need to add more ads, something I am trying hard not to do.

HonestSlovene
said on 21/Dec/17
Looks spot on. Molyneux looks 5'10" or so.
Tonyx
said on 21/Dec/17
"I'm six-feet tall, although by normal standards 6'1.5″, since every guy adds two inches to his height."
Gave himself away.
:P
Editor Rob: Math maybe isn't Mike's strongest subject 🤓 Molyneux for some reason seemed a 5ft 7-8 guy, but he holds up well with big Mike, 5ft 10 may well be possible for Stefan.

Reminds me of that Kem Cetinay saying " I am 5ft 10 but sometimes in clothes I'm 5ft 6."

Whoops!