American actor best known for roles in films such as Sahara, Out of Sight, Forces of Nature, You've Got Mail, Safe Men, Happy, Texas, Joy Ride, Rescue Dawn, National Security and Diary of a Wimpy Kid.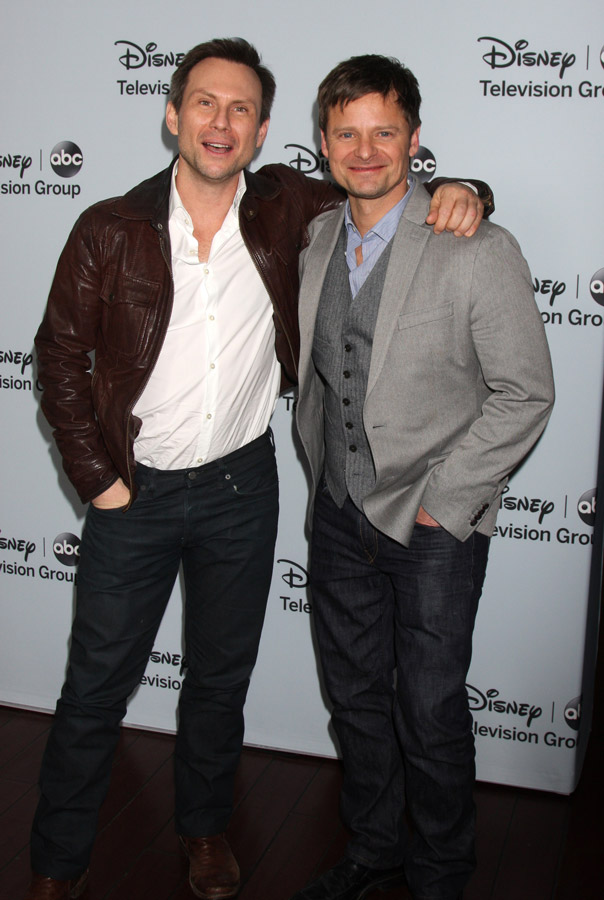 Photo kathclick/BigStock.com
Realist
said on 5/Feb/23
I saw him in the movie Suburbia most the actors were pretty close in height. I would give him 5'7.5
Sandy Cowell
said on 10/Nov/22
Steve may be on the short side, but it doesn't mar his attractiveness. He stars in some ace films!
5ft7.25.
Miss Sandy Cowell
said on 1/Mar/20
I do like Steve as the cheeky young prankster, having a laugh at some psychotic driver's expense with his tall bruv, Paul Walker, in 'Joy Ride'!
Wasn't the guy on the receiving end young once, the boring old fart? Alas, he doesn't share the boys' sense of humour! 😝
Stevie-boy gets 5ft7.25.
Jacob
said on 15/Nov/17
So would a 171 cm man be 169 cms at night?
Kyle
said on 31/Mar/17
In national security looked a tad shorter than martin lawrence i guessed him 5ft7 he could be a weak one although maybe martin is a fraction over 5ft7
berta
said on 23/Mar/17
he looks mutch shorter than 184 billy zane i think he could be 170 cm
Headman
said on 5/Feb/17
What would you say his head length is, Rob?

Editor Rob
Headman, big Steve has a top-heavy head, so his eyelevel to skull is at least the same as eye-chin (possibly a tad more in fact)...so 9-9.25 range I'd have guessed.
Arch Stanton
said on 12/Oct/14
Rob you might want to remove the last comment, that's overstepping the mark I think!

Editor Rob
the odd spelling mistake is quite forgiveable.
frank
said on 11/Oct/14
i have meet this gay his height is 176
Sam
said on 7/Aug/14
A 2.5 inch difference with Tony Shaloub is believable from the episode of Monk that guest starred Zahn.
the shredder
said on 5/Apr/14
Shorter than Martin Lawrence , 5'7 at best
edguy282
said on 1/Apr/14
I was watching a Friends episode last night with Steve's character and Phoebe (Lisa Kudrow) in a few scenes together. They looked about 3-4 inches apart. Of course, Lisa, an alleged 5-8 women, might have been wearing heels of 2 inches. So I think Steve's height would be more like 5'6.75, or slightly below 170cm.
Jm
said on 11/Nov/12
Watch Saving Silverman. Couple inches taller than jack black.
jake
said on 1/Sep/12
i think 5'7 or 5'8 is right about steve..what about zachary gordon or "greg" off of diary of a wimpy kid..cause i know he is growing fast because of puberty
steven
said on 19/Jan/12
he had tendency to wear thick looking shoes. had a short face does't look 5'7.5 , he is around 5'6.
Silent d
said on 20/Nov/11
Leelee was a little taller than him. Paul walker was much taller than him. 5 foot 8 is about right. I don't think he is any taller.
the dude
said on 17/Nov/11
Dunno.. 5'7 seems low for him. after watching him in Joy Ride, I think he's at LEAST 5'8". The supposedly tallish Paul Walker (6'3") and LeeLee Sobieski(5'10") don't dwarf him like they should. He's either wearing some massive lifts or is in need of an upgrade.
leonari
said on 23/Dec/10
I also say 5'8. Watched "Joyride" couple of days ago. Paul Walker who is 6'2 didn't dwarf him...
Rostam
said on 17/Jun/09
He looked about 2 inches taller than jack black in saving silverman...I think 5'7 is right on.
Minimus
said on 16/May/09
In Sahara Steve Zahn in slippers looked 1 inch shorter than the 5ft3 Penelope Cruz on 1 inch heels, before taking the boat ride up river. Also, in one episode in Friends when Steve was the `gay` ice-skater and husband of Phoebe, he was much shorter than the 5ft8 Lisa Kudrow. If this is true, he is significantly shorter than 5ft 7.25 inch.
anonymous
said on 24/Jan/09
In sahara he was like same height as 5 foot 3 penelope cruz and 10cm shorter than 5 foot 11 matthew mcconouhay. In national security, he is taller than martin lawrence by an inch or two. In joy ride he was towered by 6 foot 2 paul walker. I would say he's 5 foot 7 and a bit maybe even 5 foot 8.
Explodius
said on 20/Jan/09
LeeLee Sobieski towers him in Night Train. I'm unsure of her footwear in that film though. When she walks it sounds like she might be wearing heels.
leonari
said on 11/Nov/08
he is 5'7" or a tad more 171 is perfect
anonymous
said on 11/Nov/08
In riding in cars with boys, he was taller than drew barrymore by 10cm. She is 158cm. So he is max 170cm.
Kari
said on 27/Jun/08
I just saw him at the zoo this weekend and he actually looks taller and thinner in person that on the screen.
bensonhurst
said on 23/Dec/07
met steve, he was wearing cowboy boots and i'd say he's a good 5'7 barefoot.
James
said on 16/Sep/07
Ok, I just watched Bandidas and he barely stood over both Penelope Cruz and Salma Hayek. In one scene he was standing right next to Salma and he wasn't even a half a inch taller. Although she was in figure skates which id say give about 3 inches. Which would make her about 5'5 (if that) So how is this guy over 5'7?
Emily
said on 3/Sep/07
Uhhh...I don't know. He does seem kinda short. He looks like he would be the same hight as my dad who is 5'7. I don't think He's quite 5'9.
bikagyura
said on 31/Mar/07
He didn't look taller than Martin Lawrence really, in National Security
oc
said on 5/Aug/06
they've all got him listed as 5'9". I've just seen joyride where he's acting with paul walker who's 6'3" and he did look like the 5'9" they are giving him!
Joe
said on 28/Feb/06
I'd say he is just about 5'8, maybe just under that though.
sf
said on 3/Jan/06
No WAY is he 5'7"! He's just too short in too many things. 5'5"? Maybe 5'6".
5'9" - now that's a laugh!
Marc
said on 2/Jan/06
I had no idea he was so short, but 5'7" seems right. Next to jack black in saving silverman he had at most 1.5".
CelebHeights Editor
said on 20/Oct/05
Hmm, from GreenCine:
"To reverse a cliché, Steve Zahn looks taller in person than he does on screen. But at 5' 9" he looks bigger than I expected, as if the camera has been playing him down all this time, the better to make him the short kooky sidekick of the tall, handsome leading man"
TN
said on 1/Sep/05
In SAHARA, he is standing next to penelope cruz, who is lusted at 5'4" and they were practically both the same height
EJ
said on 15/Mar/05
In National Security it was hard to tell whether Zahn or Martin Lawrence was taller; 5'7" sounds about right then.