Steven Weber's Height
6ft 0 (182.9 cm)
American actor, known for playing Brian Michael Hackett on TV series Wings and for roles in films like The Shining (1997), Dracula: Dead and Loving It, Leaving Las Vegas, Single White Female, Timecode and Crawlspace.

Photos by PR Photos
You May Be Interested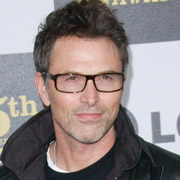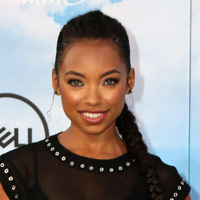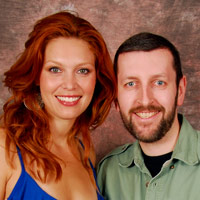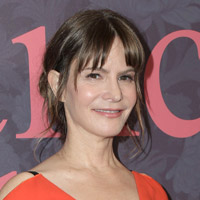 Add a Comment
30 comments
Average Guess (6 Votes)
6ft 0.17in (183.3cm)
CDS
said on 22/Feb/20
Are you ppl blind?? You have Weber at the same as his "wings" costar, Tim Daly?? After watching the two actors side by side from 1990 to 1997, I think the Tim Daly estimate is about right, but everything I've seen about weber, not just on "wings", by just about everything else I've seen, puts him at about an inch lower, somewhere between 5'11" and 6 ft...
Chris Junior Hernandez 1990
said on 23/Jul/19
Its simple. Mr R saw someone look exactly like Steven Weber thought that it was him and assume it to informed Rob. Some people do look pretty much alike from features but height and size same too its unlikely. I ever met a guy look almost identical face and body structure similar size with Ashton Kutcher but too bad this dude is over 6'6 that is literally 4" taller than Kutcher.
Paul NS (6ft 0.5)
said on 15/Feb/19
That's a funny quote from Mr. R up there. Look at Weber with Joseph Gatt, who has a photo with Rob...
Click Here
Unless Rob been frauding as a 5'4.5 guy all this time :p

Editor Rob
I think R's estimate was just a bit low.
Sandy Cowell
said on 29/Nov/16
Steven played a terrifying Jack Torrence in the remake of 'The Shining!' Even Jack Nicholson
enjoyed the production, or so I've heard from a reliable source!
Steven certainly didn't look
under 6ft; he also played the role of Bridget Fonda's boyfriend in 'Single White Female' where again it can be seen that he must be a good 6ft; he towered over 5ft3 Jennifer Jason Leigh!
I'll go for 6ft exactly.
Rampage(-_-_-)Clover
said on 8/Apr/15
@CDS: Personally, I'd reverse the two heights. Daly I think edges out Weber.
Rampage(-_-_-)Clover
said on 20/Nov/14
Rob, I asked this on the Height Request page...could you add Tim Daly?
Joe
said on 5/Jul/14
Saw him at the Ralphs on Sunset back in 2003.I am 6ft and he was a few inches shorter than me. He is 5'9 at best.
Rampage(-_-_-)Clover
said on 28/Nov/13
How tall do you think Tim Daly is, Rob?
[Editor Rob: maybe between 6ft -6ft 1 range]
Marcus
said on 24/Jul/12
On the television show "Wings", he was approximately one inch shorter than Tim Daly. His estimated height should be a strong 6'0".
Lenad
said on 15/Jun/09
6ft2 is extreme. I buy 185cm max and 183cm min. In that shining tv mini series he did I thought he looked 184-185cm but 183-184cm on Wings. Solid 6ft0 and could pass for 6ft1.
Hugh 190cm
said on 11/Jun/09
Looks 6ft-6ft2 on screen.
Lenad
said on 26/Apr/09
6ft2 and 6ft3 are extreme for Weber. 6ft1 is possible. He looks 6ft1ish at times.
Lenad
said on 24/Apr/09
6ft2 and 6ft3 are extreme for Weber. 6ft1 isnt out of the question as he can look 6ft1-ish at times. I'd say barefoot a solid 6ft0 like 183-184cm. I doubt he's just 5'9
Lenad
said on 18/Apr/09
The man has always looked a strong 6'0 to me. 6'2 is a real stretch but 6'1 is not outrageous.
Lenad
said on 11/Dec/08
If it werent for the 5'9 tops encounter I can buy 183cm at the lowest.
Anonymous
said on 5/Dec/08
How tall is Tim Daly he is listed at 6.1, Steven is 1 to 1.5 shorter than him on wings, so he should be 6 on the dot.
Lenad
said on 19/Sep/08
Lenad what the hell are you talking about? He has the frame of a 6'0 guy so no you cant buy 5'9 max. PS Rob, excuse my terrible skitzofrenia.
Lenad
said on 12/Aug/08
Mr R i thought he seemed 6'0-6'1 range on screen but if he was 5'9 max then I certainly buy it.
Mr. R
said on 12/Aug/08
I am willing to fight for this one. Steven was about 5-9 when I saw him at the movies. He is definitely a member of the lift club. He looks 5-11 to 6-0 on screen.
Anonymous
said on 24/Apr/08
George Kennedy was just on an old episode of Wings. Weber is ~4-5" shorter than Kennedy who's listed at 6' 4" (who's probably lost 1-2" at his age). Weber seems like 5'10" - 5' 11".
Anon2008
said on 22/Apr/08
Have to understand that if Steven Weber is 5'9" then that alters Tony Shaloub's height, because Shaloub was on Wings and appeared to be about 2 inches shorter than Weber.
Anon
said on 2/Apr/08
This is ridiculous... he looks quite a bit taller than Tony Shalhoub on Wings, and Shalhoub is almost 5'10? Gimme a break.
Anonymous
said on 31/Oct/07
Weber didn't look much taller than 5-8ish Chris "Ludacris" Bridges in a recent episode of Law and Order: SVU.
b boy
said on 4/Jul/07
I saw him at Ralph's about three years ago. He was at least 2 inches shorter than me(if not more), and I'm 6 ft.I would say he is 5ft 10 tops.He looks deceptively taller because of his long face, like Jerry Seinfield.You need to change his height to 5ft 10.
raoul
said on 5/Nov/06
Hey Nancy I´m 182 cm and I do aswell wear lifts...
gibson girl
said on 10/Jul/06
I've worked with him recently. He is a wonderful, talent man and is at least 6'.
Issheuhboy
said on 19/Jul/05
I'm 5'11 and I wear lifts :) Don't underestimate the male ego!
NANCY
said on 18/Jul/05
WHY WOULD A PERSON WHO IS AT LEAST 6 FT WANT TO WEAR LIFTS ANYWAY?IS'NT THAT TALL ENOUGH TO GET DECENT LEADING ROLES FOR A GUY?I'VE ALSO NOTICED THAT ONSCREEN HIS POSTURE IS HORRIBLE.ANY OF YOU HAVE COMMENTS ABOUT THAT?
Mr. R
said on 18/Jul/05
I agree Klaus that he seems like it on screen. But I saw him at the movies when he was just a normal person, walked right up to him, and he was not above 5-10. I think he is in the lift and shoes fraternity.
Mr. Klaus
said on 15/Jul/05
I think that he is 6 ft. When i meeted him in 2002 he was a little shorter than i'm and i'm 6 ft 1. Sorry R but that 5 ft 9 is tottaly nonsense