Stevie Wonder's Height
5ft 11 ½ (181.6 cm)
Peak height was 6ft 0 (182.9 cm)
American Singer. In one song he sang, "Though I Might Stand Six Feet Tall".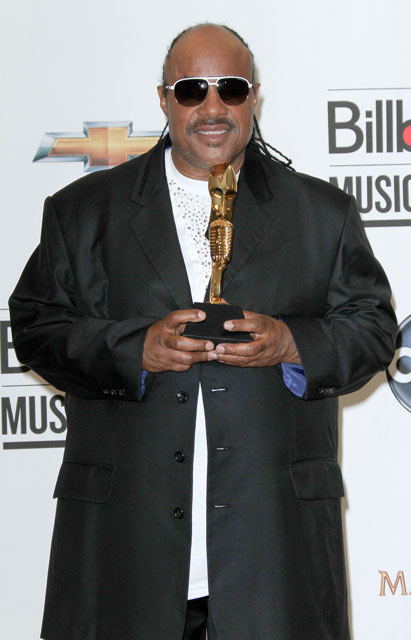 Photos by PR Photos
You May Be Interested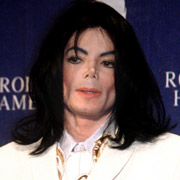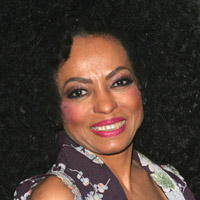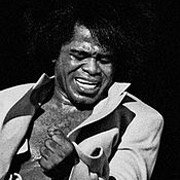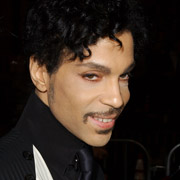 Add a Comment
62 comments
Average Guess (11 Votes)
Peak: 5ft 11.93in (182.7cm)
Current: 5ft 11.27in (181cm)
Miss Sandy Cowell
said on 13/May/19
🎁🎂🎼 Happy Birthday Stevie! 🎼🎂🎁
Stevie turns 69 today! He's been around for as long as I can remember...
My favourite song of his is 'Superstition'.
Have a great day Stevie!
🎧🎁🎧🎁🎧🎁🎧🎁🎧🎁🎧🎁🎧🎁🎧🎁
Bradley
said on 27/Mar/19
Came in 6' 2" with some sort of boot on when I met him many years ago supporting some politician here on the mall. 6' 1/2" peak.
Gracian
said on 16/Aug/18
Rob, I think it's time for the peak height and the current height for Stevie. Please look at this photos of Stevie alongside Joe Piscepo from 1983, he looked at least an inch taller than him:
Click Here
And here his picture next to Ed Sheeran from 2016:
Click Here
Wonder definitely lost a little bit height. Really 6'0.25" looks fine for him as a peak height, but today he does not exceed 5'11.5". Rob, will you give him peak height and the current height now?

Editor Rob
Well a current height of under 6ft is probably likely by now.
Gracian
said on 15/Jun/18
Hi Rob, thanks you for updating the website from Stevie Wonder. Here's a joint photo of Stevie Wonder with Lionel Richie and Michael Jackson from 1986:
Click Here
Rob, can you give Wonder at least a peak height of 6'0.25" and the current height of 5'11.5"? Please, Rob, answer me.

Editor Rob
I haven't decided if he was a fraction over yet.
Gracian
said on 12/Jun/18
Rob, I think the time has come to update the page from Stevie Wonder. Stevie needs a photo in his website. I think too, you should add him to the pop singers category. I understand why people estimate his peak height as 184 cm, because he really could have been close to that mark. Here is his old photo next to Muhammad Ali:
Click Here
Next to Ali, he did not look like less than 6'0.5". Actually, 6-7 years ago he seemed to be close to 184 cm. In 2012, he still looked very similar in height to Chris Brown:
Click Here
Then their footwear seemed to be similar, here's the look:
Click Here
In 2011, Wonder looked much taller than Mickey Rourke, despite the fact that Rourke had an advantage of hair and footwear:
Click Here
Click Here
Click Here
He respects Stevie, but it's obvious that someone like him just could not measure his own height. I think that his peak height was 6'0.5" or at least 6'0.25".
I also think that it is worth adding his current height when today he is already 68 years old. You can see his photo from 2016 next to Lenny Kravitz (Kravitz has the advantage of footwear and hair, but Wonder looks a little under six feet). Here's the photo:
Click Here
In 2016, Wonder also performed with Madonna:
Click Here
Click Here
I think in 2014, I seem to he have lost some height when we see him next to Barack Obama:
Click Here
I think that today Wonder is somewhere in the range of 181 cm. Rob, I am asking you for your interventions.

Editor Rob
I'll add a photo, though I'm not sure I seen enough to give him 184 peak. Today he probably has lost a bit of height, maybe he is 5ft 11.5 at most.
ANDY
said on 25/Oct/17
STEVIE WONDER'S REAL HEIGHT IS 184 CM.
Canson
said on 31/Jul/17
5'11 and change
Charlie
said on 28/Mar/16
He looks like he may of shrunk to 5'10" from old age
MrTBlack
said on 17/Nov/15
Hey rob, I know this comment is unrelated to height but Glenn's comment from 2007 is still here. Just thought I'd let you know in case you wanted to delete it.
Editor Rob: I resurrected a big chunk of 2005-2007 comments, but I will just leave big G's comments.
I Have a Theory
said on 30/Aug/15
Maybe Stevie tried measuring his height once...but couldn't see how tall he really was. So he thought he was only 6', when he was actually more than that.
In any case, at least the guy makes you Wonder...
[Editor Rob: could be a magical bunny who read it out.

That's my theory.]
MrTBlack
said on 1/Feb/15
Don't think Stevie really payed attention. Could be 6'0.5" though.
not 180cm
said on 22/Mar/14
Yeah he could be standing about 5'11" currently today.
Mr. R
said on 23/Feb/14
I saw Stevie tonight at an awards dinner, and he has shrunk since I last saw him. This is spot on.
Rampage(-_-_-)Clover
said on 5/Sep/13
6ft0.5in/184cm peak
Brad
said on 9/May/13
Stood next to him 25 years ago, as listed, maybe 1/2" more. Much bigger than you'd expect.
greg
said on 27/Aug/12
My vote for closer to 6ft 1 (possibly taller); noticeably a bit taller than 6ft Sting when they were on stage together.
Jake: 1.82 m-- 1.83 m-- 1.84 m
said on 18/Aug/12
He looked similar to DiCaprio quite recently. 6ft0.25in (1.84 m) peak; 5ft11.75- 6ft (182- 183 cm) today.
jake, 1.82 m- 1.83 m- 1.84 m
said on 7/Feb/12
6ft0.5 (1.84 m) peak.
Beatlefan
said on 22/Dec/11
Saw him on the Jonathan Ross show a couple of years ago. He's easily six foot and he's a big guy now as well, could pass for a doorman. His voice is better than ever. Amazing!
Mr. R
said on 22/Dec/11
He was taller than me when I met him about 12 years ago. Close to 6-1.
Brad
said on 20/Dec/11
Strong 6 feet easy right next to me 25 years ago.
Michael
said on 20/Dec/11
About 5'11 with footwear.
5'11 with shoes
said on 14/Dec/10
5'11 with shoes
James
said on 14/Jun/09
rob you woulden't rule out 184cm or even 185cm at peak for Steve Wonder? He still looks a big man. To be honest in photos he only looks 3 inches shorter than Steven Seagal. Perhaps giving him 6'1 at peak and 6'0 current height? The mans nearing 60 so he could have lost some height by now.
Alex
said on 8/Apr/09
6'0" looks about right. He's a pretty bulky, big person.
glenn
said on 22/Jan/09
stevie is 6ft or 6-1.lot different meeting them in the flesh.not seeing on stage or dvds.sting i agree can look 5-10 to 6ft.he is possibly a weak 5-11 in reality.
popeye
said on 21/Jan/09
I saw Stevie and Sting preform last nit at our new Pres. inaugurationand he was an easy 1.5" shorter than Sting who is in reality probobly 5'9" ish,no matter both are phenoms.
Sonia
said on 12/Jan/09
Stevie is 6ft 1 tall. I love his song "past time lovers'' EXCELLENTE
Ian
said on 12/Sep/08
Just seen him on The Jonathan Ross show. He was a little shorter than JR. I would say 1 inch shorter. That would be 6ft0.5".
livlife2k8
said on 15/May/08
I've seen him close up a few times at church...i'm 6ft even, and I was definitely looking up at him...i'd say he's at least 6'1..
Dee
said on 19/Apr/08
Okay Stevie is a solid 6'1.5 - 6'2. I'm 5'11 and he had at least about 2.5 inches on me. with flat shoes on. and I do have pics with him, If someone can tell me how to post it on here I'll gladly do so promptly.
Hugh
said on 28/Mar/08
Tall guy. 6ft1.5 maybe.
Hugh
said on 19/Mar/08
This guy has one huge head. I'd say 6ft1-6ft2. 186cm?.
shikoku
said on 27/Jun/07
in the picture with glenn he looks like 5'11 at max...
Anthony
said on 11/Feb/07
Just got finished with The Grammys. Stevie differed in height with Tony Bennett as much as 6'1.5 Qunetin Tarrentino did. Another score towards Stevie being over 6'.
Glenn
said on 15/Jan/07
Nah,I cant imagine lifts.you never know though.
tubbs
said on 15/Jan/07
Do you reckon Stevie would ever consider wearing lifts?
Mikeyb
said on 14/Jan/07
Stevie walked right by me (within 5 feet) in Chicago's O'Hare airport in 2002. I'm 6'1" and he was just about 2 inches shorter than I am. He had shoes with average heels on, and I did too.
Glenn
said on 14/Jan/07
Yeah,he seemed 6-2ish,maybe 6-3.in 2001 gave the illusion of 6ft.and relaxed his spine again for this photo.
Anthony
said on 13/Jan/07
Possibly J., I was actually surpirrsed to learn that Stevie was listed as 6' to begin with. But looking at him with guys like Clinton, John Mayer and Brian McKnight, all of whom range from 6'2 to 6'4, Stevie looks pretty close in height with them. He also towers over Tony Bennett. And in 1982 he was noticaably taller than 5'11 McCartney.
J.
said on 12/Jan/07
He does look over 6 feet in the pic above next to Glenn. But then again, maybe Stevie's 'maturing' girth gives the illusion of being taller than he is?
Glenn
said on 12/Jan/07
Couldve sworn he was 6ft in 2001.
Anthony
said on 11/Jan/07
I think he's at least 6'1. Both Mr. R and Brad both saw him well above 6'. And in one of the pics I posted below, he looks minimum 186 cm next to 6'2 Clinton.
Glenn
said on 11/Jan/07
Thanks Anthony.I only just obtained it 3 weeks ago.he did seem 6-2.my friend mentioned it first.I see someone else felt the same at top of page.
Anthony
said on 9/Jan/07
Great pic. Great to finally see it.
Anthony
said on 8/Dec/06
Interesting, do you think Stevie could be a footwear guy? Or TIger might be downgrading? Stevie's always looked 6'1 to me. I could be wrong.
Anthony
said on 7/Dec/06
Tiger's really only 6'? Always seemed taller for some reason. Anyway, Foxx is probably in lifts IMO.
[Editor Rob: I'm joking with the foxx picture, he's shorter in the others with wonder...but with Tiger, he does have a few inches on him...Tiger only says 6 foot...]
Anthony
said on 10/Oct/06
Stevie's only marginally shorter than 6'3 John Mayer in these pic:
Click Here
Click Here
Anthony
said on 2/Oct/06
Stevie toe to toe with Brian McKnight and D.L. Hughley:
Click Here
Don't know about Hughley, but McKnight's at least 6'3.5, Stevie looks 2 inches shorter than him. I really think he's at least 6'1.
Anthony
said on 27/Sep/06
Here's the pic. In it, Stevie looks no more than inch less than Clinton.
Click Here
Anthony
said on 26/Sep/06
Stevie with 5'6 Elton John and 6'2 Bill Clinton
Click Here
Anthony
said on 24/Sep/06
Next to 6'2.5 Forrest Whitaker, Stevie looks not much more than an inch shorter, even if the angle is horrible:
Click Here
Click Here
Anthony
said on 11/Sep/06
I think Stevie's 6'1 or a bit under. He isn't a small man.
ForensicNYC
said on 29/Aug/06
He was only about 5'9" when I first saw him, but then he was just a teenager! Man! dig those cuff links!
Click Here
Never saw him again, he grew big and fat, 6'1" and still a great artist...
Click Here
Toe to Toe with Lou Rawls and Quincy Jones...he is tall!
Click Here
Glenn
said on 14/Aug/06
He appeared 6ft to me,in a hurry.Brad could be right.no arguments here.
Anonymous
said on 14/Aug/06
Marvin Gaye was 6'1'' I think, although he looked taller if you ask me.
Brad
said on 14/Aug/06
I'm serious: 6' 2" when I met him 20 years ago. He's big Stevie Wonder and digs talking about James Jamerson the beat of Motown.
Rut
said on 24/Feb/06
Rob: In Which song did he sing that?(six feet)
Let me know.. (thanks)
Yes
said on 20/Feb/06
Um yeah unless you guys haven't noticed, Marvin Gaye wore platform shoes all the time.
Mr. R
said on 10/Feb/06
The problem with this pic, is that it looks to be taken when he was still "Little Stevie Wonder" and had not grown to his full height. Remember, Stevie started his career when he was about 12 or 13.
Dominic
said on 9/Feb/06
Wow I had no idea he was this tall.
Marvin Gaye looks to be quite a bit taller than him, is Marvin's height on here. He looks about 6'4-6'5 next to Stevie.
http://www.soulwalking.co.uk/%A5Artist%20GIF%20Images/Stevie-Wonder-Marvin-Gaye.jpg
Mr. R
said on 1/Feb/06
I met Stevie about 8 years ago at a Broadway show. He was taller than I expected and he is also a very large man - very sturdy. He was definitely over 6 foot when I met him, and I would say about 6-1.