Susan Anton's Height
5ft 11 (180.3 cm)
American model and actress best known for roles in movies Cannonball Run 2, Golden Girl and TV show Baywatch. In an interview with Dr Goldstein (author of Change Your Smile), she comments upon her looks:
"As a young girl I was incredibly awkward and shy, and my nickname in school was the Jolly Green Giant, because I was so tall....I'm 5'11" and I have teeth the size of Mt. Everest"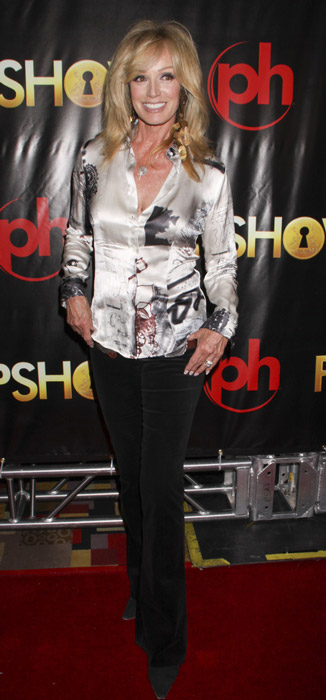 Photo by PR Photos
I was insecure about my height in those days. I felt awkward, unattractive and even unfeminine. It seemed to me I was a stick, the kind who didn't fit in with everyone else. Then one day I realised there was absolutely nothing wrong with being tall. It was the way I was and I'd better be proud of it and just carry it with confidence.
It's what the person is like that matters...not a few inches of height. Take Al Pacino, for instance. He's not a tall actor, but he gets the lead and they even show him with a leading lady taller than he is.
-- Salina Journal, 1979
I'm tired of just being offered roles for Amazons. I realize my height (she's 5-foot-11) is against me - actors don't want to go through a film looking up at their leading lady - but maybe that will change.
You May Be Interested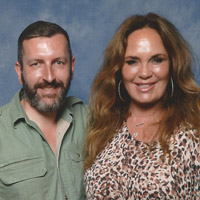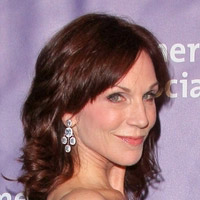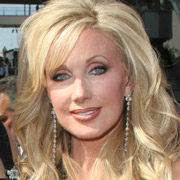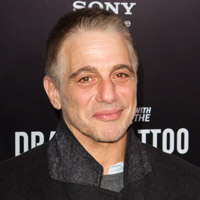 Add a Comment
22 comments
Average Guess (17 Votes)
5ft 11.09in (180.6cm)
Miss Sandy Cowell
said on 12/Oct/19
🕯️💐🎂💝 Happy Birthday Susan! 💝🎂💐🕯️
Wishing Susan Anton a very Happy 69th Birthday. She has always been well known for being 5ft11 - and dating Dudley Moore, who was 8-and-a-half inches shorter than her!
🕯️💐🎂💝🕯️💐🎂💝🕯️💐🎂💝🕯️💐🎂💝
Nik
said on 21/Sep/19
@ Sandy Cowell - What you said is interesting! This shows that all heights are cool!
Nik
said on 18/Nov/18
Her comment above is very interesting!
lee168cm
said on 18/Jun/18
Lkk she is not nearly 6ft 1 she's 5ft 11 and 6ft 2 in basic heels
Sandy Cowell
said on 29/May/17
I have only ever heard of her being 5ft11 - and not put off by much shorter men! I believe she once dated Dudley Moore!
Matt
said on 27/May/17
I figured her tobe 5 11
J.Lee
said on 11/Dec/16
Rob, she hasn't lost noticeable height yet?
John
said on 8/Jul/14
can anyone read the number on her bowling shoes? I don't have photoshop but it looks like it says 12
Click Here
Anonymous
said on 14/Apr/09
I stood next to her waiting for luggage at LAX, a wile back. She was quite tall. 5-11 sounds about right.
mike
said on 4/Dec/08
I agree with DG...DG, so would you estimate her at least 6 foot 2 or 3?
DG
said on 25/Nov/08
Over 6 feet. Saw her in a department store in flats. I'm 5'10" and was eye to lips.
M.P.
said on 7/May/08
Yeah, she's pretty big, alright. Doesn't really look as much in pictures, though. I was expecting to see a picture of her, on here.
Charlene Renfro
said on 1/Dec/07
I can tell you that Susan is tall. Both her Mother and Father are tall, it runs in her family. I went to school with Susan and her brother Greg. She has been an entertainer ever since I have known her. Susan, I am proud of you girl, keep it up...
jim
said on 19/Oct/07
I agree 100%...she is at least 6 foot 1 if not taller
Mark
said on 22/Sep/07
Even though 5'11", Susan Anton looks even taller than that. I've seen her stand next to guys who are well over 6'0" tall and look at them eye-eye. Does anyone else agree with me, or is it just me?
steve
said on 9/Jun/07
how do we know if she is waering heels? She could be 5 feet 7 in heels
Anonymous
said on 10/May/07
Nah, 5'11 is dead on, sorry.
With self claimed 5'4 woman:
Click Here
The guy that claimed 6'2 maybe had not the elements to claim otherwise. Kate Hudson is 5'6 and looked the same height as Hayden Christiansen when she gave him the award of best villain (if I remember well) in MTV movie awards 2005.
joe
said on 11/Feb/07
That's my point...she is no way only 5 feet 11...another person who reviewed the show said that "she was literally 2 feet taller than everyone else on the stage...." Assuming that is not true...that means all of the actors were 5 feet 3 tops, which I do not think so....she is at least 6 feet 5 in heels (see Cindy Crawford on this site, some guy who is 6 feet 6 said she was his height in heels)
Antron
said on 1/Feb/07
Just saw her in the touring version of "All Shook Up," looked to be this tall in comparison to the other actors. She was at least as tall, if not taller than, almost every man in the performance.
joe
said on 1/Apr/06
On TV, when she wears flats she is taller than everyone, when she is in heels, all people next to her come up to her mouth....look at gettyimages pictures of her in heels, next to her 6 foot 3 husband in boots..they are the same height...is she wearing 5-6 inch heels? I don't think so.
Anonymous
said on 19/Mar/06
maybe she wears heels on tv sometimes?, shes 5'11
joe
said on 1/Jan/06
There is no way she is shorther than 6 feet 2. In every show she has ever been in, she towers over everyone, including men.