Tony Danza's Height
5ft 8 ½ (174 cm)
Peak height was 5ft 9 (175.3 cm)
American actor best known for roles in TV shows Taxi, Who's the Boss, The Good Cop and film Angels in the Outfield.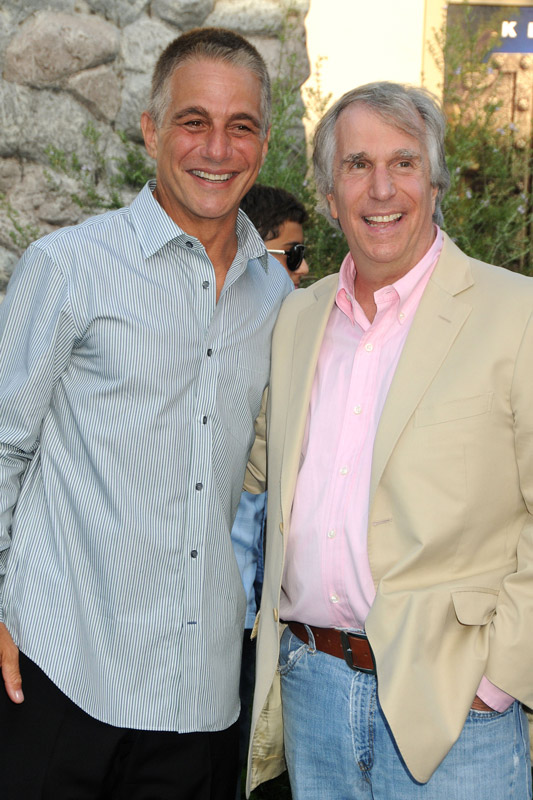 Photos by PR Photos
You May Be Interested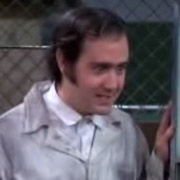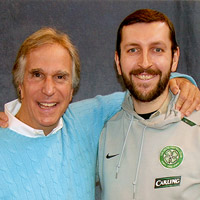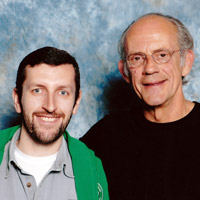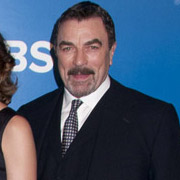 Add a Comment
62 comments
Average Guess (10 Votes)
Peak: 5ft 9.3in (176cm)
Current: 5ft 8.35in (173.6cm)
Rising - 174 cm
said on 2/Aug/18
He was never 5'10", but he could apparently look it. Here's what I was talking about with Mike Tyson on Who's the Boss:
Click Here
Tony is 67 and has to have lost an inch by now because he went from being able to look that tall with Tyson to much shorter than Joseph Gordon Levitt, who is an inch shorter than Tyson himself. That tells me Tony likely was the full 5'9", but is no more than 5'8" now. He's now wearing some pretty thick boots on set of his new Netflix series with Josh Groban:
Click Here
Smiles03
said on 4/Feb/18
Maybe 5'10 when he was younger
RisingForce
said on 10/May/17
Weird, he does look 174 cm in one of the pictures with Joseph Gordon-Levitt, but then looks no taller than maybe 171 in the others. But, he is still similar to Mario Lopez, who I'd peg at 5'8.5" and Tony at perhaps a bit shorter should be about 5'8" today. But Tony oddly looked the same height as 5'10" Mike Tyson back in the 80s when Tysons guested on Who's The Boss. Then about a decade ago on his talk show looked the same height as 5'8.5"-5'9" Chuck Norris who had his elevator boots. 5'9" peak looked about right, but has he really lost a full inch in just 10 years? Still, I can't see him less than 5'8.5" peak, but not much more than a flat 5'8" today.
Seb
said on 26/Feb/17
Frank Sinatra once appeared on one of his shows on tv and on almost every scene that they appeared together tony seemed about 1 inch shorter than fran.
Sixseven
said on 27/Jun/16
He is 5'7"
Gus Williams
said on 1/Mar/16
Tony Danza looks to me like 6 feet tall
Jack
said on 2/Nov/15
Tony Danza was 5 ft 10 inches and weighed 162 Lbs. And Later weighing 170Lbs. He was every bit of 5-10 in his younger days.
Danimal
said on 7/May/15
rick says on 9/Nov/14
Perhaps 5'10 peak as he was close to Mike Tyson's height, but 5'7 today. Age caught up to Tony.
He did not lose 3" in height. He is only 64 years old.
Josh
said on 19/Feb/15
More like 5´7
Pierre
said on 19/Jan/15
(sean's picture on 07/feb/14)
Pierre
said on 19/Jan/15
Joseph Gordon Levitt's shoes are probably very advantageous on sean's pic(look at the angle laces)
Moises
said on 24/Dec/14
I am pretty sure in the 1980s he was probably around a weak 5 ft 10 in in his prime years (includes 1970s, 1980s, and early 1990s of his career). In Who's the Boss?, he did look clearly around 2 inches than Judith Light in a lot of episodes. But maybe as the years went by, he did lose height pretty quickly. So I guess his peak wasn't really 5 ft 9. I'd say at least 5 ft 9 1/2 in to 5 ft 10 and sometime in the mid or late 2000s, he started shrinking fast.
rick
said on 9/Nov/14
Perhaps 5'10 peak as he was close to Mike Tyson's height, but 5'7 today. Age caught up to Tony.
jtm
said on 21/Jul/14
look at the picture posted on jgl's page on 2/6/14. jgl was probably wearing lifts in don jon and the pictures sean and greg posted.
jtm
said on 11/Feb/14
rob don't you think this listing is too high?

Editor Rob
he can look just 5ft 8 at times
MD
said on 11/Feb/14
@sean,
Very good shot. A good way to really see the difference is scroll down until you can't even see their eyes and just look at the placement of the chins. Of course, people have different sized heads, but it becomes apparent how much taller JGL is.
Even if one might argue JGL is standing straighter, the only time these two look close in height is when Danza is literally pulling himself up on JGL.
Sean
said on 7/Feb/14
Clear shot with JGL. 5'7" would be generous.
Click Here
Max
said on 4/Jan/14
Saw him in NY City, weak 5'7". Maybe 5'7" out of bed.
Drew
said on 1/Jan/14
I agree with Byron T, he looked around 2 inches, if not a bit more shorter than JGL in that movie.
Byron T.
said on 21/Dec/13
JGL had a couple of inches on him in ''Don Jon.'' No more than 5'7'' tops!
Powerhouse
said on 11/Dec/13
5'7.5 at the most
burby
said on 14/Oct/13
Weak 5'7" tops.
Rey
said on 21/Jul/13
I have seen him NYC--he is about 5'7 1/2" in Chucks.
The Great One
said on 24/May/13
he is a smidge taller than Judith Light on Whos the boss.. she is 5'7"... Danza is probably a little over 5'7".. he doesnt look 5'9" on screen
who's the boss era.... 5'7.5" 175lbs for danza
The Great One
said on 13/May/13
he looks 5'7.5" probably close to 5'9' in shoes
greg
said on 12/Mar/13
5'9"? Not sure where that figure comes from Rob, but based on this pic with Joseph Gordon Levitt (listed here at around 5'9") I would seriously doubt even 5'7", probably closer to 5'6".
Click Here
mike
said on 4/Aug/12
he tried to pick a fight with me once when he was drunk, i am 5'11" and he can't be more than 5'7".
Sabre
said on 29/Jan/12
He looks 5'7 at best in Taxi. They all dwarf him.
geoff
said on 17/Nov/11
he appears to be barely 5'8" on film no way is this guy 5'11" i would almost believe he is 5'9" though
Antonio
said on 14/May/09
Rob, I think your right on for Tony. I believe he is 5-9.
Here he is with Sugar Ray. Tony is stretching and the 5-8.5 Leonard is not. I think if they are both back to back, Tony, providing he does not have lifts on, would have Ray by .5"
Click Here
RisingForce
said on 8/Mar/09
Thanks Glenn. dani, I do know about elevator shoes, but I also know that they can only do so much, especially without being noticed. That's not the answer to everything.
It's more interesting to read a celebrity being much shorter than they claim which is why most people believe that. I don't though.
glenn
said on 5/Mar/09
cause risingforce speaks the truth like me.most downgrade as if its tabloid nonsense,for fun or to feel better about their shortcomings.or tallcomings.some just plain cant tell height.
dani
said on 3/Mar/09
A question for RisingForce: why do you give actors and actresses the highest heights?I've been noticing that you never wanna downgrade on celebrities? You should be more analytical and not go with what the celebrity says...........I've been reading your stuff, glen's and rob's and you are the one who mostly goes with the highest height. Don't you take into account lift wearing, elevator shoes?
MB
said on 9/Jan/09
I actually met him at the Paris Hotel in Vegas, fall of 07. He was starring in The Producers there. I would say he's 5'8 on the nose. It was at the pool so we were both barefoot. I am 5'6 and he was 2 inches taller than me. He was with his Dad, nice guy.
RisingForce
said on 20/Sep/08
A lot of interesting sightings.
Brad saw 5-7, Mr. R saw 5-8, Glenn said 5-8.5" minimum or 5-9 and Frank2 said exactly 5-9.
He's probably 5-9 max and can give the impression of being shorter. He's probably a weak 5'9".
sf
said on 3/Aug/08
Thanks for the insight, Mister R - definitely no taller than 5'8".
Mr. R
said on 3/Aug/08
Tony is no more than 5-8. I stood next to him at a funeral and on Broadway when he was doing a play.
sf
said on 21/Jul/08
Hollywood certainly fools a lot of people.
Mike
said on 7/Mar/08
I bumped into him at a restaurant recently and he was just a little shorter than me at 6'even. So could have been lifts but he was no more than an inch less.
glenn
said on 24/May/07
interesting steve.ive seen him look 5-9 and 5-10.he has to be 5-8.5 at least.
Steve
said on 23/May/07
On his old boxing stats he is listed as 145 lbs and 5'7. When they take your stats you're measured bare foot.
Antron
said on 8/Feb/07
I would guess more like 5'8.5" and I do think he could be a lifts guy
Editor Rob
said on 8/Dec/06

The 5ft 11 listing for this guy originated from ABC, their mini bio gave him that.
Harvey
said on 14/Oct/06
Click Here
Kevin Spacey is listed here as 5 foot 9.5".
Glenn
said on 13/Aug/06
I agree with Franks 5-9.
Danimal
said on 11/Aug/06
It's amazing how everyone sees something different. One guy says he looked 5'7" and another 5'10". People's assessments are all subjective and based on their own personal perception and not necessarily on reality.
Frank2
said on 11/Aug/06
I've met Danza several times and he's exactly 5'9". And on no occasion was he wearing lifts.
Brad
said on 11/Aug/06
5' 7" when I saw him concert in Vegas. Big lifts. Lotta goombah's in the front seats.
Glenn
said on 7/Jul/06
In the early 90s,probably due to lifts,he looked strangely 5-10 when I saw him.
Who's The Height?
said on 6/Jul/06
Just saw the Tony Danza show and he does make a lot of comments regarding his own height. Sarah Chalk was on the show and looked about 1-2 inches taller than he was. She was probably in heels and he was in normal dress shoes about an inch I suppose. She is listed as 5 foot 6 on
Click Here
Danza is listed at 5 foot 9 on
Click Here
Assuming she wore 3 inch heels that would only give her about 1.5 actual eye level boost. I would have to say he's probably 5'6" to 5'7". Maximum is 5'7.5" But you have to remember people lose height due to spinal compression and gradually decaying bones due to age. So he might have lost about 0.5 to 1.0 inches since he was 25 years old. So, in reality he could have been 5'8.5" to 5'9" in his prime.
Anonymous
said on 17/May/06
on tv he looks like hes 5'5, maybe 5'7, 5'8 in person...
Frank2
said on 2/Mar/06
Judith Light is five eight and Tony looked to be her height on the TV series Who's the Boss and Judith usually wore three-inch heels on that show. By the way, she has fat ankles.
TheJerk
said on 2/Mar/06
Sorry looks 5'7 to 5'8 max.
Frank2
said on 2/Mar/06
Tony is exactly five nine. Nice fellow.
roget peter
said on 1/Mar/06
I saw tony in the west village this morning, and he can't be over 5'6" but i saw him dunk on the west 4th street courts. he can't play ball at all otherwise.
trueheight
said on 9/Feb/06
Well, a friend and I caught a glimpse of Mr. Danza 2 weeks ago. He didn't come off as very nice as he ignored our request for a signature, he was sorta preoccupied w/ ppl i could not identify. I wish i had my camera; but from my estimate, he appeared to be 5'8 ish(it was a sidewalk, i was 2ft in front of him) He had dress shoes(not the lace-up kind) and I had converse All-stars. So barefeet he may be around 5'7", not including probable lifts. But, he always looked 5'8 on Taxi w/ trainers.
Anonymous
said on 17/Jan/06
from Gawker:
Saw Tony Danza apparently having some kind of office party at the Upper West Side dive Jake's Dilemma. He looked about 5' 7", but still adorable with a killer smile. His crazy a** co-workers were freak dancing like no tomorrow, and I don't mean that in the good way.
Shannon
said on 25/Aug/05
Ha! 5'8".5. Danza is more like 5'6". Seen him in person recently. You are being overly generous here.
trueheight
said on 23/Jun/05
He constantly praised Katie Holmes for being so tall when she appeared on her show. I would say now he is about 5,7 or 8
CoolJ
said on 15/Jun/05
Was listed at 5'9" when he was a pro boxer.
Mr. R
said on 26/May/05
Tony is one person who is surprisingly much shorter in person. I saw him in Hollywood, and in New York, and I estimated about 5-8. But I don't throw out the possibility that he is a little shorter.
NYC-Eddie
said on 24/May/05
I saw him on friday 5/20/2005 and he is about 5'7"