Timothy Omundson's Height
6ft 0 (182.9 cm)
American actor best known for roles in TV series such as Galavant, Psych, Supernatural and Judging Amy. On his twitter he once said
"I'm 6'"
and when someone asked how similar he and his character on Psych was, he replied
"We are also both 6'."
. He also mentioned he was
"1,828.8 Millimeters"
.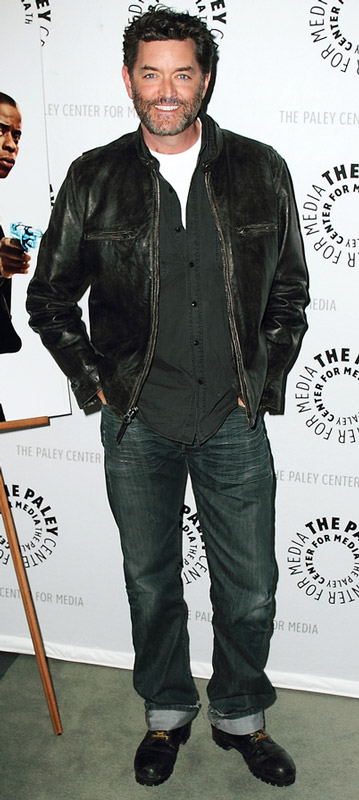 Photos by PR Photos
You May Be Interested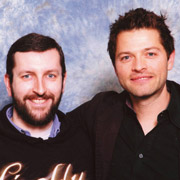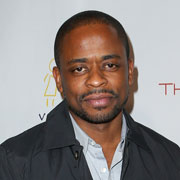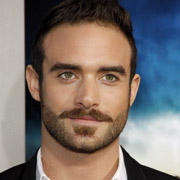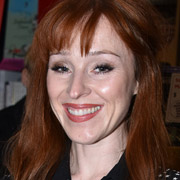 Add a Comment
22 comments
Average Guess (8 Votes)
6ft 0.25in (183.5cm)
Progking184
said on 16/Jun/21
185 morning, 183 night maybe. I think hes normally 183.5, a strong 6 foot
Tall Sam
said on 16/Nov/20
A very honest guy, he can look more solidly tall than many six foot claiming actors.
Gabe B
said on 25/Sep/20
Tallest looking 6fter ever... possibly 6'1/4" imo.
JTC (5'11.85)
said on 1/Jul/20
When he said he was 1,828.8mm which is 6 feet do you recon he underplayed his height? But why?

Editor Rob
Maybe just an honest six footer who measured that tall.
Rampage(-_-_-)Clover
said on 29/May/16
Same range as Duchovny and Boreanaz...
Rampage(-_-_-)Clover
said on 16/Jan/16
Andrea, obviously he's not that high. It's just he's around a lot of much shorter actors on the show and gives the illusion of being much taller. He's like Gareth Bale. A lanky guy with long legs, arms and good posture can look taller. I do think he can appear 184/185cm range a lot.
Andrea
said on 13/Nov/15
Yeah, he was in a 24 episode and i thought he was easily near 6'1! But again he seems consistent with this 6' claim... Always possible he's a fraction over 6' and just goes with 6' (a bit like Daniel Cudmore)...
6'2-6'3 of course is BS, though!

Editor Rob
it's not impossible he falls into a David Duchovny type range.
Rampage(-_-_-)Clover
said on 21/Oct/15
I thought this guy was like 6ft2-3 at least! He towers over everyone on Psych. He might be downplaying his height fraction or so. I think he could measure near 6ft0½
Rob, is 184cm a possible?
kevin
said on 27/Sep/15
i agree with the others. on psych and supernatural he looks taller than 6ft flat... aleast 0.25in upgrade or else it looks bad for ackles cause he was clearly smaller. maybe 5ft11.75 for ackles and Omundson and half inch taller
Rampage(-_-_-)Clover
said on 30/Jun/15
"Timothy Omundson's height is 6ft 0½in (184cm)"
Joe
said on 4/Jun/15
check out, supernatural s10e14, they show both of them shoes, tim has clearly 1" shoes and ackles his super massive boots, and tim is still taller by an inch and change, this guy is 184 and ackles 180-1 max....
Rampage(-_-_-)Clover
said on 23/May/15
He's got to be the tallest looking 6fter I've ever seen.
Rampage(-_-_-)Clover
said on 16/Apr/15
Looks more 183-184cm range and probably edges out Ackles
Lorne
said on 14/Apr/15
@AJ: Agreed!
AJ
said on 13/Apr/15
I think him and chris pine would be similiar strong 6'
Lorne???
said on 12/Apr/15
It depends on footwear, though. He clearly edges Ackles, but we know how he loves his big boots.
But then I don't what Omundson's footwear was. He may have ha footwear as well.
Elias
said on 12/Apr/15
By watching him in Psych , I thought he was 6ft 1 but yeah next to Ackles he looks more like a 6'0" - 6'0.5" guy. Maybe 6'0.25" (weak 184 cm) is a possibility.
lelman
said on 11/Apr/15
Ackles 5'11.5" - 6'0"
Omudson 6'0" - 6'0.5"
They're pretty similiar but he edges Ackles out slightly.
Tim181
said on 10/Apr/15
He's probably lost a few microns by now
Lorne???
said on 10/Apr/15
Lol. I don' think anyone will beat your claim!
So what, the stadiometer adds, 200'000 nanometers? :)
Lorne???
said on 10/Apr/15
Thanks for adding him, btw.
I couldn't find a claim anywhere!!!

Editor Rob
it's the first mm claim I've ever seen, at least can remember!...

But then he's got nothing on me.

I'm a mere 1.73 Billion nanometres tall.
Lorne???
said on 8/Apr/15
I didn't know he claimed 6 feet. Yet he is clearly taller than Jensen ackles, and Anthony Michael Hall, and he certainly wasn't shorter than John Cena.
I mean look at him and Ackles:
Click Here
Granted we can't see footwear, but I doubt his is any more than Jensen's signature boots.
I can't find good pics of him and Anthony Hall, but there is an outside shot where he's taller, and from watching Psych he's visibly a bit taller.
I guess it's possible he wears lifts. Do you at least agree he looks over 6 feet?(like with Jensen Ackles and Sam Shepard, whom you've met?$

Editor Rob
I think at times he could look over 6ft, but with Ackles I don't know as I've not watched them together yet, I'm behind a year.