Tommy Flanagan's Height
6ft ¼ in (183.5 cm)
Scottish Actor, best known for roles in Braveheart and Sons of Anarchy. He used to have his height listed in casting directories as
"6 feet"
, although in the
Daily Record
said
"I suppose it is also because I am hard to miss as I am 6ft 1in tall with a huge scar on my face."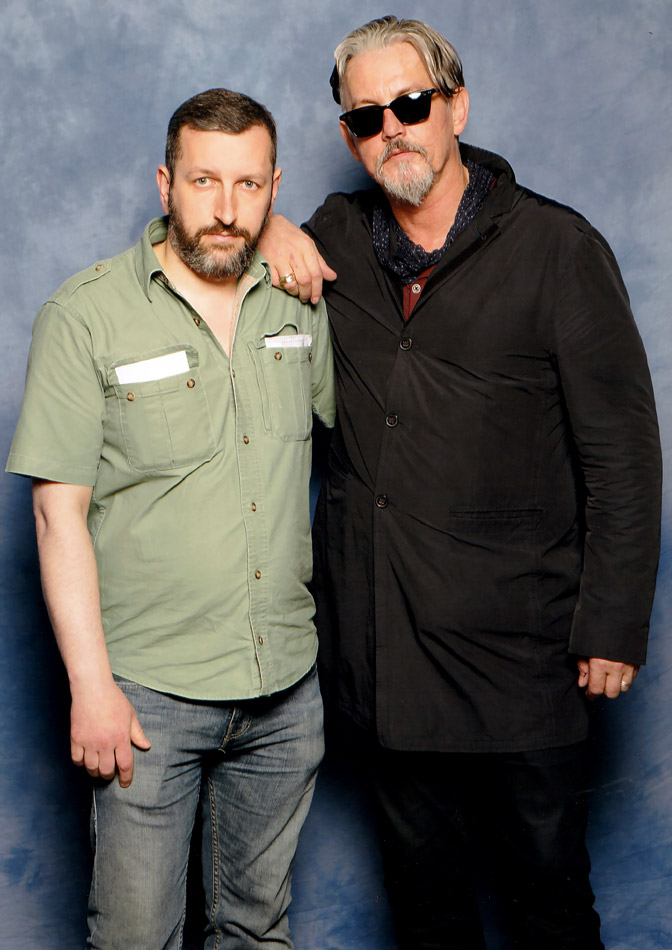 5ft 8 Rob and Tommy @ LFCC 2017
You May Be Interested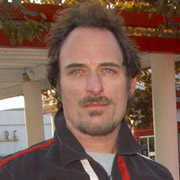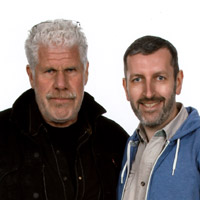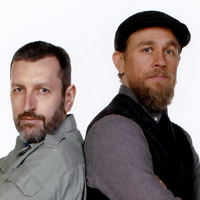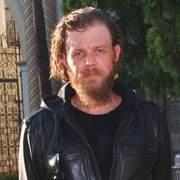 Add a Comment
38 comments
Average Guess (26 Votes)
6ft 0.65in (184.5cm)
Slim 6'1"
said on 12/Jan/21
I would say 184 is arguable
Christian 6'5 3/8"
said on 1/Oct/20
@mark
He does have short arms for his height.
Jkiller
said on 25/Jun/20
6'0.25 for sure.
mark thompson
said on 27/Feb/20
his arms look a bit short
FloRent
said on 23/Mar/19
He looks 6ft1 next to you Rob!
Christian 6'5 3/8"
said on 6/Mar/19
6'0.25" and 6'0.5" are both possible. Wouldn't go under 6'0.25" though.
Peter 180cm
said on 4/Jan/19
Looks somewhere between 183 and 184cm.
World Citizen
said on 31/Dec/18
Good listing.
Zampo
said on 15/Nov/18
Looks 6'0 range....would you say him and Steve Coulter are similar?

Editor Rob
Well he was a solid 6ft range, I think a fraction over it for Tommy is ok as he could seem around that, wasn't as tall as 6ft 1 though. I'm not convinced he looked as tall as the 6ft 1/2 range challenger.
Coulter can look a solid 6ft in person, he is basically the same height as Big Alex from this site.
Mike5
said on 19/Sep/18
Definitely underlisted
Nik
said on 6/Apr/18
Good listing!
Stassy
said on 24/Mar/18
I didn't think he was this tall. I met him recently and he didn't seem particularly tall to me but a seriously nice guy, you couldn't hope to meet anyone friendlier or nicer, which is probably why I never paid any attention to his height.
Psychedelic Earth 187
said on 22/Dec/17
this listing is too low, 184 cm is a better listing imho.
carrtman
said on 5/Dec/17
Rob,do you think possible he was very near to 6ft 1 range in his youth and just lost a bit ?
Editor Rob: I don't know if he's lost anything noticeable, a 1/4 inch? Maybe.
carrtman
said on 3/Dec/17
Where was this photo taken ?
Editor Rob: West Kensington, London.
berta
said on 13/Nov/17
ohhh i see he got listed th barely 184 listing i originally thought. Did he have a shoe advantage in the photo? in some way he can look little taller in the photo than the listing but ovarall what he have looked threw the years is barely 184.
Rampage(-_-_-)Clover
said on 4/Nov/17
Rob, are you saying he looked under 6ft?
Editor Rob: he looked nearer 6ft than 6ft 1...like many actors, they get a bit more famous and inflate their heights.
Redwing
said on 3/Nov/17
Why the downgrade?
Editor Rob: he looked shorter than 6ft guys do.

to be fair to a guy like Graham McTavish, he actually looks nearly 2 inches taller than Tommy in person.
Nik
said on 29/Oct/17
Definitely not 6'1"! Could be 6'0.5" though!
Andrea
said on 29/Oct/17
Do not dispear, Rampage. This time you were only an inch off...
"Rampage(-_-_-)Clover said on 9/Oct/14
Rob, is 186cm possible for Flanagan?"
😂
Rampage(-_-_-)Clover
said on 28/Oct/17
Rob, why the downgrade?
I sure hope Andrea's persistent egocentric nagging wasn't the sole motivator...
Editor Rob: he didn't look much taller than 6ft in person.
Andrea
said on 28/Oct/17
Is this a new definition of "Scottish", Rob? I guess that Big G can call himself a "Scottish 5'8" then... Well, in the morning, at least! 😊
Editor Rob: well he's no Big Al, let's put it that way...
Slim 6'
said on 21/Oct/17
Robert, you forgot to add him to the recent photos list/page!!
berta
said on 6/Oct/17
cool this guy was really this tall. I actually thought he was a domininc purcell guy that was 184 cm range. But this guy is this height.
Andrea
said on 5/Oct/17
Is he really around 6'1 up close, Rob? He looks more 6' than 6'1 here. Of course it doesn't look like he is standing at his tallest but again the same can be said for you...
Editor Rob: he's a Scottish 6ft 1 😎

Slim 6'
said on 4/Oct/17
Nice picture rob. He's definitely the full 6'1".
Slim
said on 20/Sep/17
Add to peaky Blinders please. Not sure where to place him, he looked tall as heck in peaky blinders.
Jani
said on 11/Aug/17
Taller than Charlie Hunnam. He could be a fraction below 185cm but 185cm seems very reasonable for him. Flanagan seems to be about 1-3cm taller than Hunnam depending on the shot and footwear.
Slim 182 cm
said on 7/Aug/17
Another peaky blinder btw.
Rampage(-_-_-)Clover
said on 21/Jan/15
Rob, somewhere between 6ft-6ft1 maybe?
[Editor Rob: anywhere in this range is possible for him.]
Rampage(-_-_-)Clover
said on 9/Oct/14
Rob, is 186cm possible for Flanagan?
[Editor Rob: I doubt he'd be over 6ft 1, at times he can look anywhere from 6ft up to 6ft 1.]
Theodore
said on 4/Oct/14
Met him a few weeks ago at a furniture store in Calabasas. I was shocked at how tall he was. 6'1" if he says so but he seemed taller to me. Boots? Very nice guy.
Ian C.
said on 4/May/14
Odd how short Flanagan is made to appear in Braveheart. If you watch the scene where the English soldiers come to seize his Scottish bride, the soldiers who hold him are taller than he is, and the bride very nearly as tall. I wonder if this was just an accident of casting or a deliberate narrative choice.
David
said on 8/Sep/13
Met him tonight, I'm 5'11 and he had two inches on me, definitely 6'1
jamz
said on 25/Aug/13
Looks pretty tall in SOA so 6'1" sounds about right.
cole
said on 18/Jun/13
Listed 183 cm on i-m-d-b, and looks it.
David
said on 29/Aug/11
Tommy is 6'1, I met him today and he was about a half-inch taller than me. Also met Ron Perlman, who is just about exactly 6 foot (maybe a hair over) and Kim Coates, who is just under 6'1.
Baylee
said on 24/May/11
He has to be 6'1" or taller because on Sons of Anarchy he is always taller than Charlie hunnam and Ron Perlman, plus Katey Sagal is usually wearing Heels in that show and if she is 5'9" Like it says she is and she is about as tall as the other men on Sons when she wears heels and he is still taller than her, then he is definately over 6" no doubt.