Tony Bennett's Height
5ft 5 (165.1 cm)
Peak height was 5ft 7 ½ (171.5 cm)
American jazz singer known for songs such as "I Left My Heart in San Francisco", "The Lady is a Tramp", "It Don't Mean a Thing if it Ain't Got That Swing", "Anything Goes", "Body and Soul", "The Way You Look Tonight", and "The Shadow of Your Smile". In his book The Good Life he claimed to be
"I'm five feet nine"
.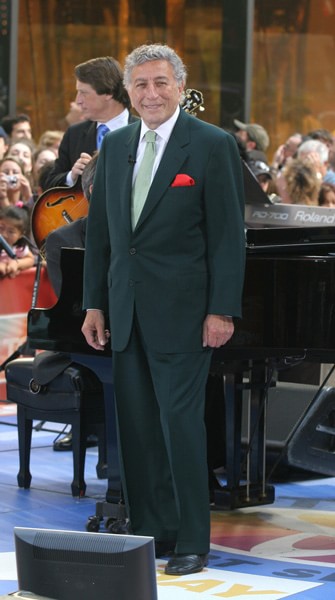 Photos by PR Photos
You May Be Interested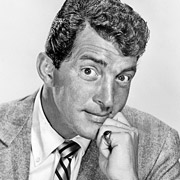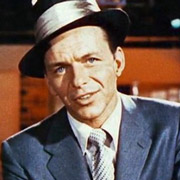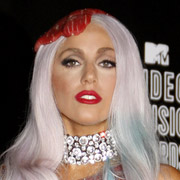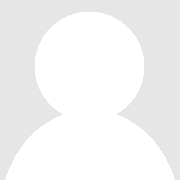 Add a Comment
37 comments
Average Guess (9 Votes)
Peak: 5ft 7.28in (170.9cm)
Current: 5ft 4.72in (164.4cm)
Sulu2020
said on 19/Oct/20
My dad's peak height was the same as Tony's. But today, my dad is definitely taller than him by at least two inches, so this makes my dad's current height be possibly 5ft 7 or still as his peak of 5ft 7.5 as of today.
Miss Sandy Cowell
said on 3/Aug/20
🎁🎂🎶9️⃣ Happy Birthday Tony! 4️⃣🎶🎂🎁
A nostalgic Happy Birthday to Tony Bennett, who is 9️⃣4️⃣ golden years of age today! 🎤🎶🎵 XXX
Peak - 5ft7.5; Now - 5ft5. 😁👍🍻🎈🎊
🎁🎂🎶🎊🎁🎂🎵🎈🎁🎂🎶🎊🎁🎂🎵🎈
Miss Sandy Cowell
said on 3/Aug/19
🎂🎈🎶 Happy 93rd Birthday Tony! 🎶🎈🎂
Wishing Nonagenarian Tony a terrific Birthday! 🎼🔊🎧🎵🧓
5ft7.5 peak;
5ft5 now. 😁
🍰🎉🕯️🎁🍰🎉🕯️🎁🍰🎉🕯️🎁🍰🎉🕯️🎁
M.J. Leger
said on 6/Mar/18
ALL those less than 5'8" guys wear 2-3" lifts in their shoes! Or "elevator shoes!" It's very common in Hollywood, where camera techniques can make them look MUCH taller! Aging doesn't usually make you lose more than about 3 inches, unless, you have some kind of spinal compression like scoliosis or dowager's hump, and a couple of other physical anomalies that can occur with aging.
anyonmious
said on 7/Oct/17
present height is around 5'3" now that he is 92 years old
5'2
said on 28/Sep/17
His present height is around 5'3"
no_filler
said on 18/Jul/17
@rob: do you think he is 171 in the pic here?
Editor Rob: not in this photo, he was surely 1.5 inches less than peak then.
hej
said on 14/May/17
I can't see how this is even close to accurate. Back around 2011, I walked past him (and a much, much younger lady friend) in the Venetian. I was wearing tennis shoes and am 5'5 barefoot, and I was clearly 1-2 inches taller than he was.
Sandy Cowell
said on 6/Apr/17
Doesn't Tony look infinitely younger than his years?
I saw his performance with Amy Winehouse, and there were a couple or so inches difference between the two - not many.
Haven't I seen this guy appearing as a performer in a Mafia-based film, as himself! It certainly impressed me!
Peak height - 5ft7.5
Today - 5ft6
Mr. R
said on 22/Aug/16
This guy just turned 90 on Friday. I saw him three years ago at The Hollywood Bowl and he was fantastic. He may have lost height - but he hasn't lost talent.
Reino the king
said on 24/Oct/15
Lady gaga is 155....tony was standing at her side and looked shorter than her...well in conclusion..tony is 153...omg
Arch Stanton
said on 7/Jul/15
This guy really is one of the last living legends of that swing era though. Everytime I see him perform I feel lucky that he's still with us. Such a guy seems odd in the 21st century, he belongs on the Las Vegas Strip in 1955 LOL but I greatly respect that he's trying to encourage jazz to live on and one of the reasons he's working with Gaga is to do his part for the younger generations.
Arch Stanton
said on 13/Feb/15
I think he was calling his height in shoes, perhaps rounded up slightly. He looked roughly about what you listed him at peak, might have scraped 5'8" earlier in the day perhaps.
Arch Stanton
said on 28/Jan/15
Astounding that he's 88!!! Healthiest and happiest looking 88 year old in the business. He looks better than most 20 years younger!
Arch Stanton
said on 28/Jan/15
Rob can you add a photo and update with American jazz singer, and add songs like "I Left My Heart in San Francisco", "The Lady is a Tramp", "It Don't Mean a Thing if it Ain't Got That Swing", "Anything Goes", "Body and Soul", "The Way You Look Tonight", and "The Shadow of Your Smile".
[Editor Rob: he did claim to be 5ft 9]
avi
said on 10/May/14
never over weak 5'7
PastaJoe
said on 27/Aug/13
Tony is a solid 5' 6 inches in his prime. Today, as a senior citizen minus 1 inch.
Knowitall
said on 1/Mar/13
Bennett was about five feet six in his younger days.
Here he is with five seven Frank Sinatra:
Click Here
And with five eleven Bruce Willis:
Click Here
And here's Bennett with five eight Robert De Niro:
Click Here
I think that today Bennett has dropped to about five five.
Jackie
said on 7/Dec/12
He is shorter than me I am 5'10 and when I was beside him at the Grammy's he was much shorter I'd say he's about 5'4 or 5'5 I think he's shrieking though.
The Big KC
said on 8/Oct/12
When I met him in Palm Springs, he was about 5'7" or so. I'm 5'8" and shrinking...and he was a bit shorter.
Christine
said on 13/Feb/12
He was standing next to Carrie Underwood at the Grammy's last night and looked shorter than her. She's only 5'3". Couldn't see her shoes, since she was wearing a long gown. If she had on 5" heels, that would make her 5'8" and he looked shorter. Maybe he's shrinking.
Ciccio
said on 29/Nov/11
Definitely 5'8.
@nathan
said on 1/Oct/11
oh really..5'8? He was about 1 inch shorter than 5'6-5'7 Jon Stewart,
nathan
said on 8/Apr/11
I shook his hand and looked straight in his eyes hes 5'8
mcfan
said on 14/Sep/08
looked about 3.5-4 inches shorter than Tom Jones in 1969 on Tom's show.
Anonymous
said on 9/Jan/07
He looks a full 2.5" shorter than Glenn. Maybe 3", Glenn's leaning and Tony has taller hair. I would say more like 5'5" now from the pic. Probably 5'6.5 - 5'7 at his peak.
leonari
said on 11/Dec/06
Then please give him the 5'6" Rob and 5'7" as peek height (like for James Caan). thanks
MD
said on 10/Dec/06
I'm not sure how you're getting 5'7" out of him now, Rob, especially with that picture with Glenn. He's a great guy.
[Editor Rob: maybe peak...the guy's 80 now, looks 5 inches smaller than willis so yeah more 5ft 6]
Brad
said on 10/Dec/06
5' 6" when I saw him 20 years ago. I like Jimmy Roselli better.
Anthony
said on 7/Dec/06
5'7 seems right. A true legend.
sf
said on 25/Jan/06
Yea, Rob, but he doesn't look close to 5'7" in that picture. Standing back to back, I'd give Glenn probably 3 to 4 inches over Tony. Remember, sometimes it's harder to seed disparities in height until people stand back to back. There's no way he's 5'7" there, unless wearing his "lowers"...
sf
said on 25/Jan/06
I don't know, Glenn.. Maybe it's the perspective in the picture - maybe you are closer to the camera, but you do look easily, at least to me, 3 inches taller than Tony. But, I will say one thing, I know he's not 5'8"!
[Editor Rob: the perspective favors glenn, but nowadays he has lost height...recent pics he looks shorter, so he is downgraded to current height]
Glenn
said on 24/Jan/06
he was 5-7 and still is.I dont know why this photo came out like this.bad posture?
sf
said on 24/Jan/06
Are you kidding me? In that picture, he doesn't look any taller than 5'6". Hell, Glenn's leaning, and he's still got Tony beat by 2 inches. without the lean, I'd say 3. How can you have him at 5'8"?
Glenn
said on 12/Jan/06
in the younger years maybe.he's 5-7 now.
Mr. R
said on 12/Jan/06
He was on Conan around Christmas, and looked like a dwarf next to the host. He even made a joke about him getting shorter or Conan getting taller. At this point, I would say about 5'7".
Sakanna
said on 10/Jan/06
Great guy!