Toyah Wilcox's Height
5ft 1 (154.9 cm)
English Singer and actress from Quadrophenia. She said in The Daily Mirror
"It irritates me that I'm so incredibly short. I think I'm 5ft, but it depends which leg I stand on. If I haven't got my rise in my shoe, I have to stand on tiptoe on the left leg. There's almost two inches difference"
. In this photo she had about 2 inches more footwear than me.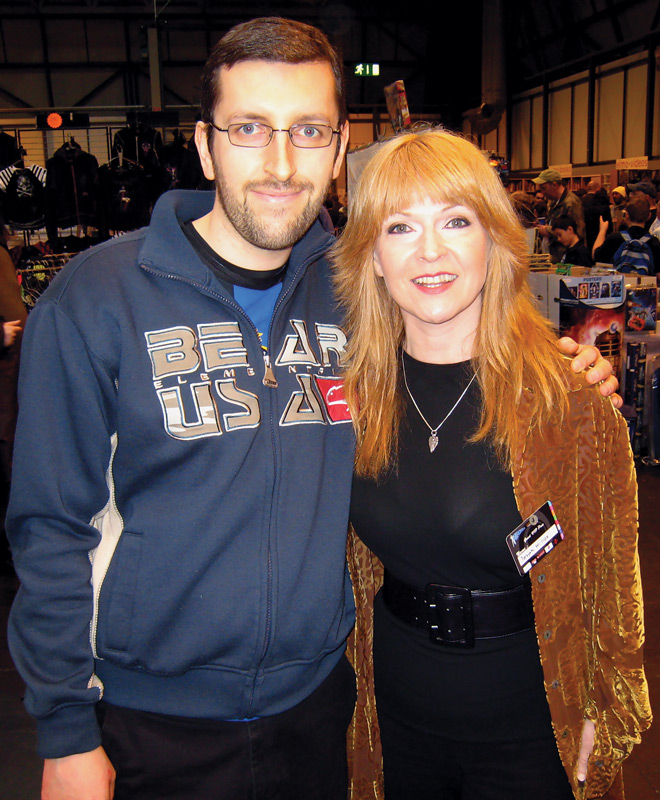 5ft 8 Rob and Toyah @ Memorabilia 2007
I'm exactly the same weight -- just under 8st -- as I was in the Eighties, but I look bigger because I've shrunk an inch in height -- I'm now 5ft 1in.
You May Be Interested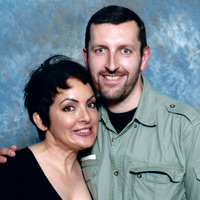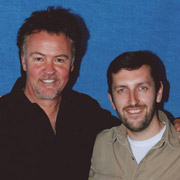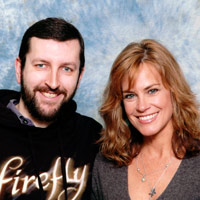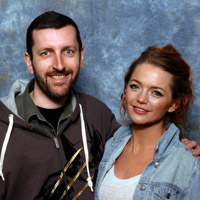 Add a Comment
17 comments
Average Guess (3 Votes)
5ft 0.5in (153.7cm)
Nik
said on 8/Apr/20
@ Sandy Cowell - I would love to see her in "Quadrophenia" so I could compare her to the fairly short cast. Sting is currently 5'10.5" and some people think he is shorter than this, did you ever think Toyah was over 5'1"? Toyah once thought she was 5'0"!
Miss Sandy Cowell
said on 3/Aug/19
@ Nik - Toyah looks rather small in the movie 'Quadrophenia', even though the cast is a fairly short one, causing me to think that singer Sting was around 6ft1!
🛵🌊🛵💊💊5️⃣.1️⃣5️⃣🚉😲
5ft0.5.
Nik
said on 1/Aug/19
She is not even close to being incredibly short.
Miss Sandy Cowell
said on 7/Apr/19
What a coincidence! I have just requested Toyah's husband Robert Fripp, guitarist with progressive rock group King Crimson and then up pops Toyah as a Random Celeb!
She was almost certainly 5ft1 in her 'Quadrophenia' days but now is doubtless below 5ft. She should really have two boxes by now....
Today Toyah can have 4ft11.5.
Sandy Cowell
said on 23/Jan/19
Has anyone heard the LP 'Court of the Crimson King'? What a powerful piece of music!
Sandy Cowell
said on 23/Jan/19
Oh yes! I remember Toyah as 'Monkey' from the brilliant film.'Quadrophenia', which I saw at the pictures in 1980. In fact, I used to play The Who's 'Quadrophenia' when I was gardening! It turned the chore into something quite, quite groovy!
Toyah, who's a very interesting lady, and married to King Crimson's Robert Fripp, can have 5ft1. 😉
Greg99
said on 6/Apr/18
not a height comment, just to say she still looks great!

Editor Rob
I think she was 49-50 the time I met her and I'd agree...
Shaun
said on 28/Sep/11
Found out the other day she was married to Robert Fripp. Fripp has been part of G3 with Satriani and Vai of course.
Damn
said on 4/Sep/11
Used to have a thing for her in the 80's, still looking pretty fit nowadays :P
FC 1908
said on 31/Jan/11
Forza INTER!
BrokenGlass
said on 28/Oct/10
She still looks good.
Mike
said on 28/Mar/09
I still have a fans book which states she is 4`10". This is probably as a result of having a childhood disability which forced her to wear leg calipers.
John
said on 27/Oct/08
She has always been described as 4ft 11 in newspaper articals dating back to the 80's.
Howie
said on 20/Jun/07
I've seen her in Pershore where I go to college, she lives next to the bank there. 5ft is about right for sure. I always thought she was taller. She did have on heels when I saw her though.
Anonymous
said on 19/Jun/07
How much of a footwarew advantage do you think she had Rob? Looks closer to 5'1 in the pic.
[Editor Rob: not more than 1.5 inches, although her quote about one leg being shorter, I never noticed longer heel or anything. I was standing looser than I normally do, with my neck a little down.]
Anonymous
said on 18/Jun/07
She is incredibly fit for her age! she looks 5-0
glenn
said on 18/Jun/07
very,very impressive.im a huge fan! had i know i wouldve sent you items to get signed! my friend is a huge fan too.was she nice? most impressive pic you have on here for me.cause its not common covention material.
[Editor Rob: Yeah she's lovely, quite chatty. I was joking with her about how cold she looked in one of her videos and about the song where she was getting wheeled along by a horse - though she insisted it was a pony.]