Traylor Howard's Height
5ft 4 ¾ (164.5 cm)
American Actress, best known for playing Natalie Teeger on TV series Monk. She also appeared on Two Guys, a Girl and a Pizza Place.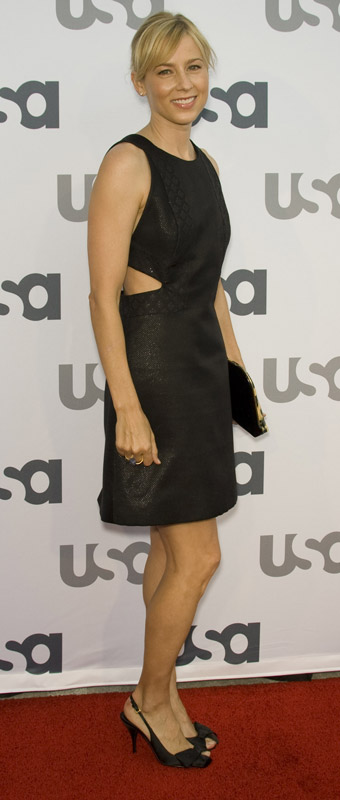 Photos by PR Photos
You May Be Interested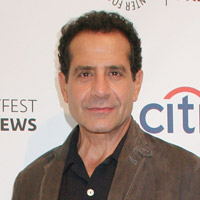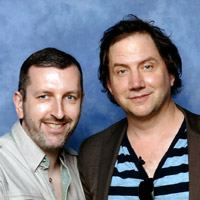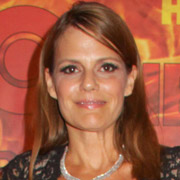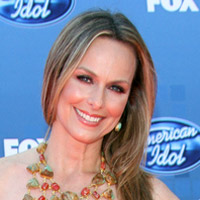 Add a Comment
23 comments
Average Guess (2 Votes)
5ft 4.88in (164.8cm)
Nik
said on 25/Sep/18
She looks this sorta range!
Lorne
said on 1/Jun/13
Hmm. Monk just referred to her as 5ft5. 5ft4.75 is certainly near enough. I guess monk is a reliable source for heights!
anon
said on 28/Oct/10
she looks amazingly young for her age. i was so shocked, thought she was about 36 not 44. as for height, i find people of average height hardest to judge especially as you rarely get close ups on shoes or loads of photos of her standing posing with other celebs. but i had her pegged at around the 5'4 to 5'5 range.
Hello
said on 2/Apr/09
Well, Emmy Clarke might be taller than Traylor and much younger, but I still think Traylor is way cuter! Man, she looks younger than her age.
She's always wearing heels so if you take that into account, around 5'5" or a bit less seems right.
Anonymous
said on 3/Dec/08
Traylor and Emmy again stood next to each other in the holiday episode of Monk, and they seem to be going to great lengths to hide the fact that Emmy is taller. They had Emmy in sneakers and slouching significantly, while Traylor was in high heels and standing up straight. And they were still eye to eye.
Anonymous
said on 4/Nov/08
Are there any websites with screencaps from recent Monk episodes?
Mari
said on 19/Oct/08
Yeah, 164cm seems right. I remember Traylor in "Two Guys and a Girl" and she was the shortest. In the Softball episode she was refered to as squirt, I thought that was cute.
I do not watch Monk but I thought she was the mom of a little girl, that girl seems big to me!
BCC
said on 24/Aug/08
Nope.He's around 5ft10in.He's shorter than 50.
anonymous 3
said on 31/Jul/08
In A2's posts, specifically the first image, it seems as though there's a slope, with Howard on the lower end. In the image posted by Anonymous, Clarke looks like a model, but she also seems closer to the camera than either Shaloub or Howard, which would make her look taller.
Anonymous2
said on 29/Jul/08
Capped myself, from my DVR.
Anonymous
said on 27/Jul/08
Anonymous2, those are some great caps. Where did you get them?
Anonymous2
said on 26/Jul/08
Emmy's more than just a few inches taller than Traylor, she's a few inches in flats when Traylor's in three inch heels.
Here's a shot of Emmy, her eyeline roughly at the top of Traylor's head:
Click Here
And here's only a shot or two later, where you can see Emmy's flats and Traylor's heels:
Click Here
BCC
said on 23/Jul/08
I think he's 5ft11.5in
Anonymous
said on 20/Jul/08
Yikes, look at this photo from an upcoming episode:
Click Here
Emmy Clarke is looking a few inches taller than her, at least.
light
said on 18/Jun/08
Yeah, she does claim to be 5' 5" on an episode of Monk. Seems about right to me.
john
said on 7/Jun/08
upgrade this guy is really 6'1.
Random Person
said on 30/May/08
She did claim 5'5" in an episode of Monk actually. I always thought she was marginally under that mark as well.
Jayceon
said on 2/Apr/08
TON GAYYYYOOOO
Anonymous2
said on 21/Jan/08
I dug up some screencaps from the scene you mentioned, and you're absolutely right:
Click Here
You can see both Julie (Emmy)'s tennis shoes and Natalie (Traylor's) heels
Click Here
Here they are standing in the very next shot, and even with her head tilted Emmy is clearly taller than Traylor.
Click Here
In this picture, Emmy is clearly looking down at her TV mom which proves that it's not a weird camera angle.
And finally:
Click Here
This close-up shows a significant height difference; Traylor's eyeline is only up to the bottom of Emmy's chin.
Anonymous
said on 20/Jan/08
Agreed. At the end of the Monk Christmas episode, Emmy Clarke and Traylor Howard are sitting on the floor, and you can clearly see that Traylor is wearing heels and Emmy is wearing sneakers. And when they stand up side by side, you can see that Emmy is still taller. Of course, it's impossible to find current Monk screencaps, so I don't have any links.
Anonymous2
said on 19/Jan/08
Forgot the link:
Click Here
Anonymous2
said on 19/Jan/08
Still on USA network's website from next Friday's episode:
Emmy Clarke looks like she's slouching a bit there, too, and she's STILL a good two inches taller than Traylor Howard
Anonymous
said on 7/Dec/07
She now appears shorter than her daughter on Monk, Emmy Clarke. On the Christmas episode of Monk, Emmy was constantly slouching whenever they were standing side-by-side (not to mention that Traylor almost always wears heels). Does anybody have any photos to prove this?