Tony Shalhoub's Height
5ft 9 ¾ (177.2 cm)
American actor best known for starring in TV show Monk. In film he has appeared in Galaxy Quest, Men in Black, Cars and Pain & Gain.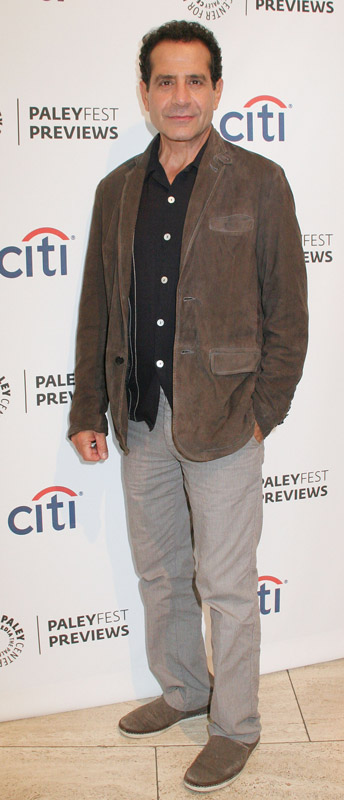 Photo by PR Photos
You May Be Interested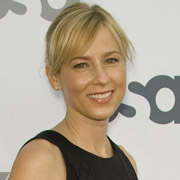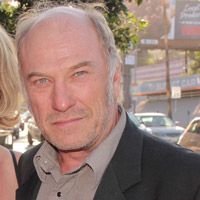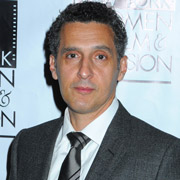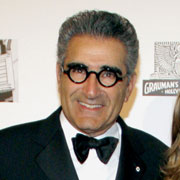 Add a Comment
42 comments
Average Guess (16 Votes)
5ft 9.44in (176.4cm)
Elroy
said on 31/Jan/21
Came here thinking 5'6.5". Wow — thinking 172cm at absolute max but not likely.
HJ
said on 23/Jan/21
5' 9" tops.
Genau
said on 29/Dec/20
he looks 5ft10 in the first photo but in the seconds he looks barely 177
Tall Sam
said on 10/Aug/20
It's true he did ofteb the same or even edging Ted Levine in Monk but I think Levine wasn't usually standing tall a lot, frequently assuming a slightly slumped and hands at the hips posture as he gets exasperated.
Sinclair
said on 9/Aug/20
Tony Shalhoub gets the complete 5'10" from me, for his peak height. In early episodes of Monk, Shalhoub looks very similar in height to Ted Levine, in fact, I see Shalhoub appearing as the slightly taller man in scenes! However, I think Levine was taller than Shalhoub in real life, maybe Shalhoub had advantageous footwear for Monk. In Barton Fink, I got the impression that Shalhoub was no less than a full 5'10".
However, I suspect Shalhoub is closer to 5'9" than 5'10" today. Rob, do you think Shalhoub could only measure a flat 5'9" now?
Bobby 5'10 (178)
said on 4/May/19
He seemed an inch and change shorter than his co-star, Ted Levine, on Monk. Seems a good listing, but could also seem really close to Levine in some episodes, so the full 5'10 is also possible.
tree
said on 29/Mar/19
Looked 5ft9.75 with Malcom Mcdowell who was 5ft8 in 2006, at 16:30
Click Here
Mickie
said on 21/Oct/18
I can believe him in the 177 cm range.
Jacob
said on 1/Jul/17
Anthony Mackie towered over him and he's listed 5'10"
Realist
said on 31/Jan/17
I always felt short because my dad is 5'11 and my brother is 6'0.5 but I manage 5'9.5 with excellent posture. I doubt this guy would be my heoght maybe 5'8 or 174cms
HonestSlovene
said on 19/Dec/16
I'd say closer to 175 cm than 177 cm.
Candyman
said on 9/Aug/16
I swear he was listed at 6ft2 a few years back
NYC-Guy
said on 3/Jun/16
Stood next to him in a NYC store today. He's my height--5'9"--we looked at each other eye-to-eye.
Brian
said on 26/Sep/15
Thanks Rob
Brian
said on 23/Sep/15
Hey Rob, do you know his weight by any chance?
[Editor Rob: he seems relatively trim, maybe 165-70 range.]
Bob
said on 1/Apr/15
I think he'd more likely measure 9.25-9.5 than 9.75.
Call Me Anonymous
said on 27/Nov/13
Just by watching Monk or Pain and Gain with Wahlberg and The Rock, he looked about 5'9 or 5'10
Sam
said on 4/Nov/13
I just finished binge-watching Monk with my wife after about a month and have to say he really did look 5'10" or very near it (5'10" is what's claimed in one episode when he becomes a fugitive). A lot of times, with good posture and his suits, Shaloub could seem a bit taller than his actual height. Also, through those years, he really gave a masterful performance.
kevin
said on 26/Apr/13
stood next to him in the theater at the premiere of pain and gain, seemed more like 175-176cm. wahlberg was about 172cm. bay looked easy 184-185cm.
The Exorcist
said on 29/Nov/12
I was expecting him to be about 5'6". He gives off a short-man impression in "Monk". lol
Mathew
said on 13/Aug/12
As listed.
lorne
said on 23/Oct/11
Perfect listing Rob! As Mr Tempus pointed out, a weak 5'10 can look both tall and short, depending on circumstance.
Mr. Tempus
said on 5/Jul/11
Sometimes he seems a little bit short and sometimes he looks a little bit tall compared to others, so yeah 5'9.75 seems right.
Lancer78
said on 5/Mar/11
When I stood next to him he was a solid 5'9. Couldn't tell what type of shoes he had on though.
East High
said on 12/Feb/11
I went to school with him and stood next to him many times. I am 5.9 and I'd say 5.8 would be correct.
ZUNY
said on 11/Jan/09
STEVE ZAHN WAS 2 INCHES SHORTER THAN HIM ON THIS WEEKS EPISODE OF MONK, ZAHN IS LISTED AS 5.7 SO TONY SHOULD BE AROUND 5.9
Anon2008
said on 8/Apr/08
On Wings, Tony looks about 2 or more inches shorter than Steven Weber. If Weber really is 6 feet tall, then Tony really is about 5'10. Only problem is that some people claim that Weber is really around 5'10, which would then make Tony around 5'8 or maybe even a little less.
anonamous
said on 16/Mar/08
in monk, he looks about average height for men
i mean i cant tell exactly, but id say 5-9, 5-10 is about right
patrick
said on 11/Feb/08
Tony is typically the kind of man for whom "height" is of no importance at all!
I don
dmeyer
said on 21/Oct/07
denzel and travolta tower over him so they were 6 ft easy
Lmeister
said on 31/Aug/07
As I recall Shalhoub was 2 inches taller than Tucci in "Big Night".
N.I.
said on 30/Aug/07
Shalhoub and Tucci also costarred in the 1996 movie "Big Night," though I haven't seen it in a while.
Mr. R
said on 14/Jun/07
I have seen Tony at church in Pasadena several times. He is about 5-10.
Andy
said on 13/Jun/07
Saw Sean Astin on Monk tonight.Sean is listed as 5'6"here although many say more like 5'5".There was no more than 2 inches between them if that.I peg Tony at 5'7".
Pik
said on 18/Sep/06
5'8 ? I don't think so. Looks 5'10 next to Alec Baldwin.
Click Here
A-Bomb
said on 6/Sep/06
Yes surprising. I just watched him in an X Files episode from 1994. He looked at least four inches below Duchovny and only a few inches taller than Anderson. Maybe lifts now he has more stardom
leonari
said on 8/Jul/06
Tucci is not 5'8"...
Paul
said on 7/Jul/06
Stanley Tucci, who's listed at 5'8" on this site was on Monk tonight. Shalhoub was noticably taller. Something not right here. Shalhoub doesn't look like a 5'10"-5'11" guy to me on screen. Of course I've never seen him in person so he could be one of those people whose looks smaller on screen that what they really are.
Could Tony be wearing lifts or is Tucci not really 5'8"?
Thomas
said on 17/Apr/06
Well in first Season (first episodes) Monk asked the captain about his height. Captain said 5'11" (after the tried to convince he is 6'1"). Monk is a little shorter. I think 5'9.5" - 5'10" is real, except I am wrong, which you know, I am not ;) (For Monk fans)
[Editor Rob: hey, I forgot about Ted Levine, I'll add him now, thanks for reminding me]
Frank2
said on 11/Mar/06
Tony is short. I'd say about 5'8". maybe even 5'7".
TheJerk
said on 2/Mar/06
For some reason he looks 5'8 even.
Damon
said on 25/Feb/06
I've only watched Monk on my handheld TV.....granted, it doesn't get very good reception. But I think you should adjust that height to 9.5 inches. I think your'e being too generous.