John Turturro's Height
6ft ¼ in (183.5 cm)
American actor best known for roles in films such as Do the Right Thing, Jungle Fever, Miller's Crossing, Mac, Quiz Show, Clockers, The Big Lebowski, O Brother, Where Art Thou?, Transformers, Secret Window and Barton Fink. On TV he appeared in The Night Of.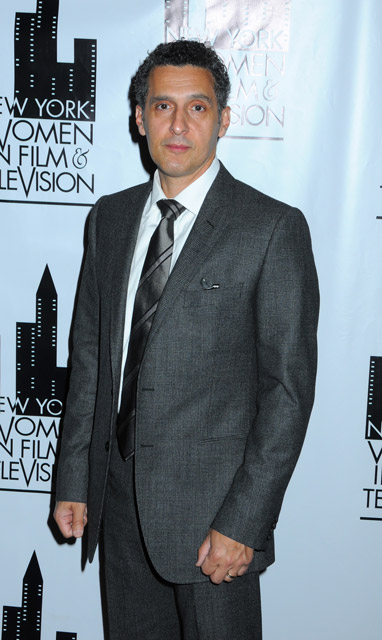 Photos by PR Photos
Another thing I'm reminded of is that when I shot up really quickly - I'm 6 foot 1 - my father used to yell at me to sit down because I was too big.
You May Be Interested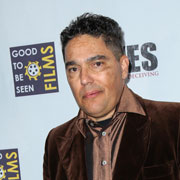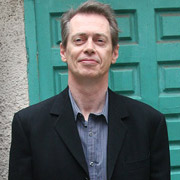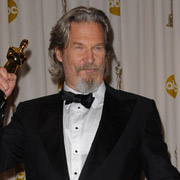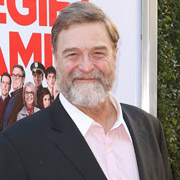 Add a Comment
70 comments
Average Guess (13 Votes)
6ft 0.19in (183.4cm)
TheBat
said on 15/Dec/19
I can see him 6'0.5", thought this listing is totally solid.
truthtellr
said on 16/Oct/19
Being objective 6'0 isn't that tall. Har me out I am 5'9.5-.8 or 5'10.25-.5 in shoes so many people are taller than me in shoes by 2 inches that are male seems like 50% of guys I see are 6 foot and about 15% of females. I went to a concert in Dallas and most guys were 6'0 to 6'8
CDS
said on 13/Oct/19
I never would've pegged him anymore than 5'11". If you watch the film, "quiz show", he and 5'11" Ralph Fiennes looked about dead even. I'll guess his 6'1" claim is a height with shoes AND hair (which he has a LOT of) . and btw, the poster below said he only looked 2 inches taller than 5'9" Adam Sandler. I'm watching the film, "gloria bell", and I can tell you right now, there is a much bigger difference between him and 6'8" brad Garrett, than between Garrett, and his "everybody loves Raymond" costar, 6'1" Ray Romano. Again, a solid barefoot, end of day, 5'11", but easily hits 6'1" with the shoes and hair...
Dmeyer
said on 2/Oct/19
just looking at the video he looks a strong 6cm over sandler 183-184cm seems right
Greg
said on 18/Aug/19
@Ran LOL Sandler isn't 5'11 he's barely even 5'10 probs 5'9.5
Rampage(-_-_-)Clover
said on 9/Aug/19
Also in Rounders
Ran magee
said on 11/Mar/19
Rob did he not Only look 2 inches taller than sandler in "you don't mess with the zohan" and he's around 5'11 so 6'0 barefoot could be okay his 6'1 claim could be in shoes or a Morning measurement ?

Editor Rob
Yeah I can see why at times a weak 6ft looks possible.
Jtm
said on 9/Mar/19
not buying 6'0-6'1. he's noticeably shorter than james gandolfini in most pictures.
Josh Jeffords
said on 3/Feb/18
Tall guy very good actor plays a lot of odd disturbing tough parts.
He rarely stands up straight when he does pretty obvious 6 foot plus.
Made clooney look weak 5 10 towered most cast of millers crossing.
He seems to be shrinking looks more 5 11 now or weak 6 foot.
tree
said on 21/Aug/17
at most he is 6foot
Click Here
tree
said on 21/Aug/17
In Mr Deeds he looked only 1.5 inch taller than Adam Sandeler
Namor
said on 14/May/17
GIves off a 6'2 vibe lol
shiva 181 cms
said on 7/Apr/17
@ Rob I it's spot on May be at his peak he was 6'0.5
Rampage(-_-_-)Clover
said on 28/Feb/17
Minimum 6ft0½ peak if not a weak 6ft1. Today either this or 6ft flat.
berta
said on 4/Dec/16
to my he have looked a guy that sometimes look 185 but ofte a little under so i guess 184 is what he is
Andrea
said on 2/Dec/16
Like Riz, can you add "The night of" to his credits? :)
There is a scene in the first episode where he's WALKING near a height chart (in shoes, of course):
Click Here
I agree with those who say that his build can make him look taller than he is but he certainly doesn't look as tall as he claims to me!
He looks above average on the show, "around" 6' is quite possible although there aren't many comparisons you can do, apart from a few scenes with Riz where he can look around 4 inches taller! Maybe the quarter inch isn't necessary?
Great actor, btw!
Dom
said on 18/Sep/16
I always thought he was taller -- like 6'3.
Rampage(-_-_-)Clover
said on 20/Jan/16
A lanky 6ft-6ft1 guy can at a glance be mistaken for 6ft2
Sam
said on 31/Mar/15
Could you his credits, Rob?:
Do the Right Thing, Jungle Fever, Miller's Crossing, Mac, Quiz Show, Clockers, The Big Lebowski, O Brother, Where Art Thou?, Secret Window as well as Fink.
Will
said on 22/Mar/15
John Turturro is a solid 6'1".
dougdude
said on 15/Mar/15
@Realist Or perhaps you're delusional? 6 foot is nowhere near tall buddy, above average yes, but towered when next to a 6'2" man.
Mr. Kaplan
said on 23/Feb/15
John Goodman made him look 5'11".
Realist
said on 2/Nov/14
He looks taller than Denzel. Could be 6'0.5. He is a tall man. @Ron You must be a giant.
Arch Stanton
said on 13/Aug/14
I thought he looked near 6 ft 2 in Barton Fink but it must be the hair!!
Ron
said on 25/Jun/14
He's not tall at all, only 6 foot.
Realist
said on 18/May/14
Its obvious Adam Sandler is mad to look taller with Turturo there is easily a strong 3 inch difference Sandler 176 Turturo 184 cm. He is legit tall even in the west.
Sam
said on 18/Nov/13
I've seen him in person (on a stage) and he looked a convincing strong six foot. He was quite equal to Jeff Bridges in stature and wasn't towered by the 6'4" T-Bone Burnett at the same event.
richkid123
said on 8/Nov/13
saw him in Beverly Hills a few years back. He is legit tall
cole
said on 5/Oct/13
I thought he seemed 2 inches or so taller than Adam Sandler in Anger Management.
Silent d
said on 28/Sep/13
In don't mess with the zohan he was listed as 6 foot 1. In transformers, he looks quite tall next to josh duhamel. 184cm is about right. Sam jeff bridges is 6 foot 2.
Yaspaa
said on 12/Sep/13
This guy's hard to pin down, he does genuinely sometimes look 5'11 and other times taller.
Rampage(-_-_-)Clover
said on 11/Jul/13
183-84cm range.
SAK
said on 2/Dec/12
Actually, he looks the same as Washington.
SAK
said on 2/Dec/12
Looked taller the D.Washington(184cm).
Sam
said on 8/Nov/12
Saw him in person and he was the same height as Jeff Bridges.
matt678
said on 25/Sep/12
6 feet flat ;)
johnnyfive
said on 31/Aug/12
I thought this guy was 5'10 max, based on the Sandler films. In Anger Management he looks very close to almost the same height as 177cm listed Sandler. Never comes across as being almost 6'1 on any of Sandler's films. Sandler probably wears lifts on the scenes next to him since he's used to his fellow comedian co-stars being shorter or the same height as him.
ANDREA[ITA]
said on 20/Dec/11
Rob, he looks slightly taller than Fiorello, italian showman, who i think is no more than 5'11! Is 5'11/2 a possibility?
[Editor Rob: I would have to see if 6 foot was a possibility more than 5ft 11.5, but I wouldn't have guessed he was under 6 foot. ]
Rampage(-_-_-)Clover
said on 16/Aug/11
6ft(183cm) is closer. Looks taller because he's lanky.
jtm
said on 2/Aug/11
sandler is 5'9.
Lebensdorf
said on 1/Aug/11
I think 5'11'' is more like it. I've never seen him look taller than this in any movie. He has a lean and lanky frame, which makes him look taller.
mike
said on 6/Jul/11
i Clockers he is 10 cm or more, shorter than 193cm Delroy Lindo. Not much taller than 171 cm Harvey Keitel, i think 10 cm or so. And in Dont Mess With Zohan in several scenes he looked kind of the same height with 178cm(according to this site) Adam Sandler. He realy needs a downgrade ;)
mike
said on 28/Jun/11
just 4 cm taller than 178cm Gabriel Byrne. i guess he is not taller than 182cm. maybe a weak 6ft.
Larc 6 ft 1.75 in
said on 23/May/11
Schwarzenegger was clearly taller than him in "Collateral Damage".
He's 183-184cm.
Rampage(-_-_-)Clover
said on 19/Mar/11
He looks around 184-185cm
Anonymous
said on 15/Jan/11
my dad met him he said hes around my height so hes 6 foot 1
Elburg
said on 29/Oct/08
Six-foot Rufus Sewell looked slightly taller than Turturro in Illuminata.
Hugh
said on 1/Sep/08
185-186cm?
Daii
said on 14/Aug/08
Hes a lot lankier than Adam Sandler in Anger Management, he looks a good 6 foot though, the above height sounds spot on
Hugh
said on 16/Jul/08
looks puny. Maybe 6ft0.75.
glenn
said on 7/Jan/08
before i met him or examined him in movies properly,i thought he was 6-2.upon meeting him he did seem barely 6ft.im sure this was posture.makes me wonder about depp.
Chris
said on 7/Jan/08
I always thought he looked more 5'11" to 6'0".
Yaspaa
said on 23/Dec/07
This dude looked really close in height to adam sandler in Anger Management.This is not a conclusion,just an observation.
Jeff
said on 26/Oct/07
He did look below 6-0 in the mini-series. But he was trying to. The real Billy Martin was listed at 5-11(no way he was that tall), had poor posture, and pulled his uniform pants way up making his torso look short. So Turturro had to do the same in the movie. He did a good job too of looking a couple of inches shorter than he really is.
Viper
said on 20/Jul/07
Turturro looks well below 6-0 in the new ESPN mini-series he is in.
Sam
said on 14/Jun/07
Turturro to me looks around the 6'1-6'2 range. Gooodman is 6'2+. Bridges is a weak 6'2. There wasn't a noticeable difference between the three.
Anonymous
said on 12/Apr/07
i would say that he is 6ft1
the shredder
said on 6/Feb/07
watch Do the right thing ! he is closer to 5'11 then what he is 6'1 !
footballed28
said on 5/Feb/07
no way is this guy 6'1 or close to it...tho I will give him just under 6' tho
Anonymous
said on 27/Jan/07
I don't doubt that Turturro is just under 6'1", however, in "Barton Fink", 6'2" John Goodman towered over Turturro(Goodman must have worn major-size lifts).
J.
said on 10/Aug/06
His brother, Nicholas (best known as a cast member on NYPD Blue), is listed as 5'8" (and 175 lbs) on the current season of the US edition of Celebrity Fit Club.
[Editor Rob: I saw you mention the soprano guy is listed 5ft 11, maybe that guys posture is really bad...thanks, I'll add this guy now]
dmeyer
said on 28/May/06
he might be 6'0.75"
Glenn
said on 28/Mar/06
I thought he was really tall in movies,like 6-2,and then when I met him he seemed more 6ft.so Im not crazy Rob,so see him kind of shorter too huh? will send that photo.thanks! funny, I saw him 3 weeks ago and he ajerk unlike a year ago.
Glenn
said on 28/Mar/06
Yeah,but seemed more 6ft when I met him.Rob, Im shocked I neves sent this photo.
[Editor Rob: I'm shocked aswell, I think some pics you might have sent never arrived or something...he didn't look that much taller than Sandler in Anger management, but when he was the butler guy in other film looked kind of taller...]
dmeyer
said on 28/Mar/06
i think he could very well be 6'1"
Editor Rob
said on 28/Mar/06
In newspaper,
"Another thing I'm reminded of is that when I shot up really quickly - I'm 6 foot 1 - my father used to yell at me to sit down because I was too big"
CelebHeights Editor
said on 6/Jan/06
From a 2000 article,
"There is a kind of tension in his very bearing, 6ft 1in and densely packed"
Kerry
said on 18/Oct/05
That sounds about right. I met John on a family holiday and my stepdad (who's 6,4") was taller. I didn't get a photo tho, my camera was broken at the time.
Anonymous
said on 11/Jun/05
Great Actor. Height must be accurate, but then that would make Johnny Depp closer to 5'8 because he towers over Depp in "Secret Window".
Reason editor you prob can't remember his roles is because you aren't thinking of Turturro but of his the characters he played, since his acting is so great and convincing