Nicholas Turturro's Height
5ft 7 (170.2 cm)
American actor, best known for playing Detective James Martinez on TV series NYPD Blue. On Celebrity Fit Club he was described as 5ft 8.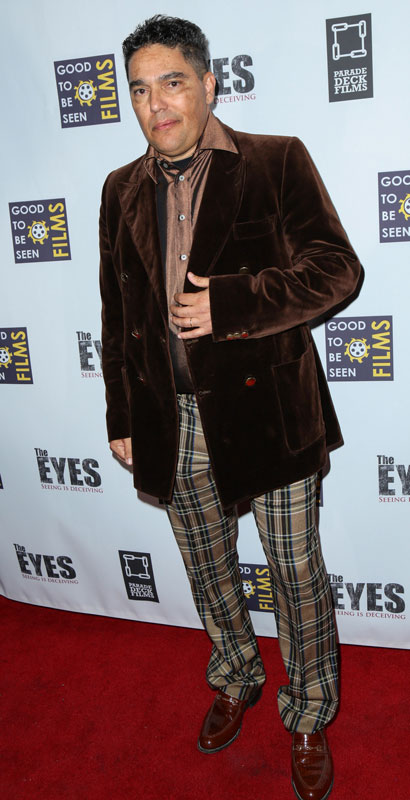 Photos by PR Photos
You May Be Interested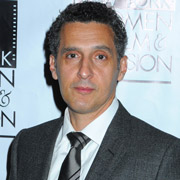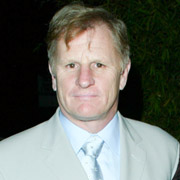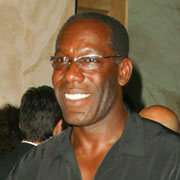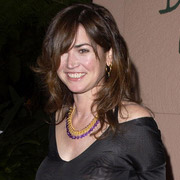 Add a Comment
16 comments
Average Guess (4 Votes)
5ft 6.88in (169.9cm)
Xeon 5'8
said on 17/Dec/19
Click Here
How tall looks with Kevin James? Maybe Kevin is 172 ?
With David Franz
Click Here

Editor Rob
Nic could be 5ft 7 to 7.5 range
truthtellr
said on 16/Oct/19
He looked 5'6 in The Longest Yard and he was only like 170 pounds in that movie. People make me laugh with the weight makes him look short he never looks that heavy maybe he did he get bigger but in that movie he looked average.
Icehole
said on 22/Dec/18
He is under 5'7" for sure and I have proof.
Idra
said on 2/Oct/13
5'8 as a joke for this guy, he's towered over by everyone around him in every single appearance. 5'6 right out of bed
Click Here
5'10 Will Estes and "5'8" Nicholas Turturro
Leung
said on 9/Mar/09
He is shorter than 5
Leung
said on 9/Mar/09
after seeing The Longest Yard on the weekend I am totally unconvinced that Turturro could be a bonafide 5'8", he just looks too short. Chris Rock is not a tall man but he towered over him.
venus
said on 22/Nov/08
Loved him in the 'Longest Yard'. He looks 5'8 all right. Did anybody see him in CSI crime investigation on October 30th? He's a great character actor.
Liana
said on 28/Jun/07
I know Nick personally. He's 5'8.
Leung
said on 28/Jan/07
I have been watching Season 4 of NYPD Blue. Medevoy looks 5'6", and Turturro is about an inch taller, so I think 5'7" max.
Derek
said on 26/Jan/07
He was dwarfed by everyone in The Longest Yard. Nothing over 5'8".
Trina
said on 15/Jan/07
Nick Turturro is 5'8. I met him a few times at movie sets where I worked. He may look shorter because of his weight, but since he lost weight from VH1 Celebrity Fit Club he may look a little taller.
Danimal
said on 23/Aug/06
Yeah, he even said he was 5'8" on NYPD Blue and his red head partner was 5'7.5" and Andy was 5'10.5" and the tall Portugese Partner was 6'3". I was a huge fan of the show, but unfortunately can't remember their names :(.
sf
said on 15/Aug/06
I can agree with the Kim Delaney bit. But, I really do think Turturro looks the height he says. And, yes, I DO think he and Stallone are in the same height range. I don't think Turturro has spent a lifetime trying to hide his height. Another think on NYPD Blue, Medevoy says he's about 5'7" and 1/2 and he and Turturro seem to be almost the same height. I guess it just leads more credence to Turturro's claimed height. Both heights support each other.
Leung
said on 14/Aug/06
sf, I got NYPD Blue season 2 and season 3 DVD box sets, I'm a Kim Delaney fan. I think that Turturro is maximum 5'6.5". In NYPD Blue you can see that Dennis Franz who is 5'9.5"-5'10" has about 3 inches on Turturro. You'll also notice that Turturro always looks short compared to everyone else including the women.
sf, in the Stallone section you are adamant that Sly is 5'8", yet here you believe that Turturro is nearly 5'8", come on you don't really believe that these two are similar in height.
sf
said on 12/Aug/06
I saw the same episode and that's exactly what he ways - something like "almost" or "about" 5'8". I believe that. I do think he's "almost" 5'8" and not really much shorter.
Leung
said on 10/Aug/06
There's an NYPD Blue episode in which Dan (Peter Boyle) asks "how tall are you?", to which Detective Martinez (Turturro) replies "almost 5'8".
Turturro's true height would be closer to 5'6"
[Editor Rob: they are alledgedly measured by a doctor for that fit show, whether this involves generous rounding...but almost sounds good to me]