Eugene Levy's Height
5ft 9 ½ (176.5 cm)
Canadian actor, best known for Noah Levenstein in the American Pie films. In a 2016 US Weekly he mentioned
"At 5-foot-10, I'm much taller than people think"
.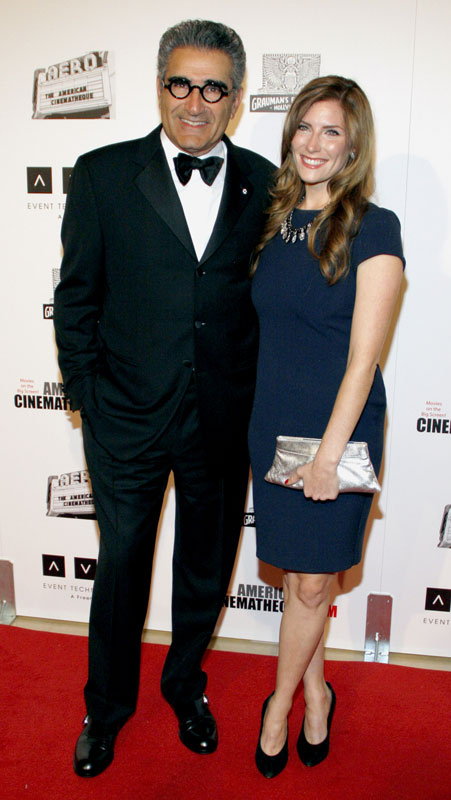 Photos by PR Photos
You May Be Interested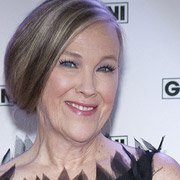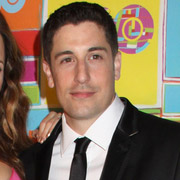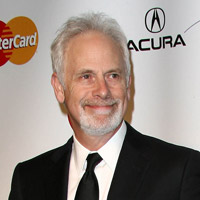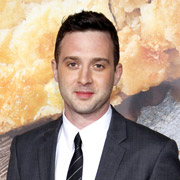 Add a Comment
26 comments
Average Guess (8 Votes)
5ft 9.66in (176.9cm)
Rampage(-_-_-)Clover
said on 16/Oct/20
Rob, could he be closer to 5ft9 now?
Seems over an inch shorter than his son

Editor Rob
yeah he might be sitting around that now.
Arch Stanton
said on 4/Jul/20
One of the funniest actors, superb comic timing, but he's been in some bad films, ones which are far beneath his talent.
Arthur!
said on 8/May/18
Rob, he looked at least 1 inch taller than Jason Biggs in American Pie.
Click Here
Rampage(-_-_-)Clover
said on 9/Dec/17
Rob, 5ft10 peak?
Editor Rob:he could look not far off it in the 90's.
DaMovieWhiz
said on 4/Oct/17
Could he have dropped down a little now?
Editor Rob: a half inch might be possible, although he doesn't look like a man who has lost an inch yet.
faza
said on 7/Sep/17
He does look at least 5'10 in Armed and Dangerous alongside John Candy candy did not look 4 Inches taller really but maybe his quiff helped him a bit not sure, He could be 5'9 range but I think peak was certainly at least 5'10.
Rob, Have you seen the film Armed and Dangerous by any chance? there was also a scene where Tom Lister Jr and John candy square up in a gym and from what I remember Lister had maybe 3 or 4 Inches over Candy, He certainly must have been a solid 6'5 guy tho that scene he might have been made to look even bigger to be more imposing.
Editor Rob: not for a long time, but Lister certainly never seemed like he'd be a weak 6ft 5, more a strong one!
Rampage(-_-_-)Clover
said on 5/Mar/17
Maybe 5ft10 peak but he looks around 5ft9 today
5'6.5 Indiana jones guy
said on 8/Jul/16
Today is it possible he's in 5'8.5-5'9?
Raztin
said on 12/May/14
I think he is almost 6'1¨ here.
In the american pie movies he is almost as tall as Steve Talley who is 6'1¨.
He's like 183,5 cm
jtm
said on 10/Sep/13
i thought 5'10 was closer to the truth. if he's 5'9.5 then chris rock is 5'8.5.
Sam
said on 9/Sep/13
I though Levy was over 5'10" but he does look consistently close to 2 inches shorter than 5'11" Christopher Guest.
Click Here
maio
said on 19/Dec/11
i think he's 5 ft 9.25 in/176 cm barefeet, late in the night. in 'the Man', inside the police station, he was in the 5 ft 10 in range, but with shoes on.
Legend
said on 27/Apr/11
Looks 5'9 to me.
Mr. R
said on 8/Nov/10
jtm, this was the first time that I have seen Eugene.
jtm
said on 2/Nov/10
he is probably 5'9 nowadays but at his prime i would say 5'10 since he was taller than 5'9 guys like chris rock and jason biggs. mr.r have you seen him in the past?
Mr. R
said on 2/Nov/10
I saw Eugene tonight with Martin Short, and he is between 5-8 and 5-9.
Doug
said on 21/Apr/09
LOL this guy cracks me up. Looks around 5'10" I thought.
JJ
said on 24/Mar/09
With 5'11 listed Christopher Guest:
Click Here
Someone's got it wrong.
Jay
said on 2/Dec/08
he's actually a Canadian actor
sf
said on 28/Feb/08
Classic SCTV - "Perry Como is Still Alive" - great skit with Levy...
Chris
said on 26/Feb/08
A bit taller than Michael Keaton in Multiplicity, if I remember correctly.
Terry
said on 2/Aug/07
I met him at Customs (PIA Airport - Toronto). He is under 6' tall - a few inches taller than me making him about 5'9-5'10
Gago
said on 1/Aug/07
I saw yesterday in santa monica, actually i stood next to him and in flat shoes he looked 180 cm
Anonymous
said on 8/May/07
If he is 5'10, is Catherine O'Hara about 5'8?
Click Here
Matt
said on 23/Aug/06
5'10 seems right to me.
Paul
said on 26/Jul/06
Eugene Levy might be 5'10" if he's wearing one of those SCTV fright wigs.
Someone sent me a picture once of radio personality Mancow and Levy. Mancow says he is 6 foot. There was a considerable gap between the two.
I'd guess 5'8" to 5'9". Calling Frank2?