Eddie Kaye Thomas Height
5ft 11 ½ (181.6 cm)
American actor, known for playing Finch in the American Pie film series and Toby Curtis on TV series Scorpion. He once said,
"Well, I'm 6-foot even. I feel like a tall guy"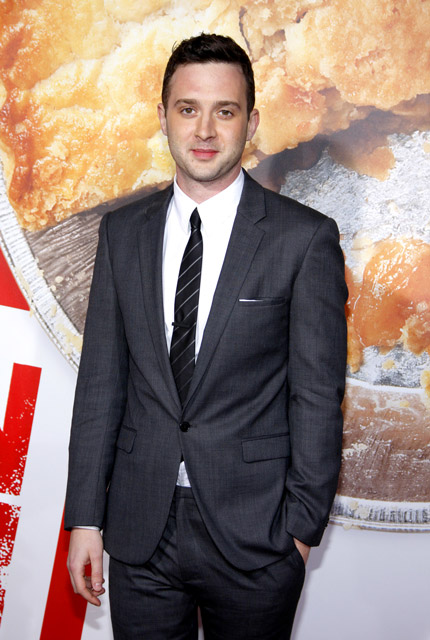 Photos by PR Photos
You May Be Interested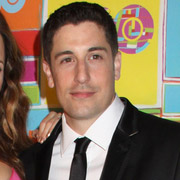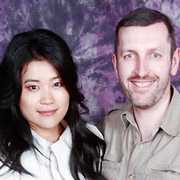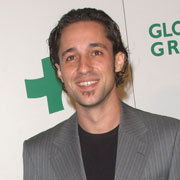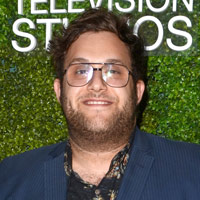 Add a Comment
25 comments
Average Guess (13 Votes)
5ft 11.48in (181.6cm)
I'm 6'3'
said on 15/May/20
He looked over 6 feet in movies but his co stars were on the shorter side.
jacharron17
said on 18/Feb/20
5'11 1/4 IMO.
Rampage(-_-_-)Clover
said on 24/Sep/19
Rob, who do you think is taller Eddie Kaye Thomas or Sean William Scott?
I think if this is correct and even a possibility he's closer to 6ft, there's no way Chris Klein is under 6ft1. In fact it looks like there's 2in between them

Editor Rob
Eddie I feel has a better chance of measuring taller than Sean.
Hitler
said on 7/Nov/18
I'll happily give him 5'11.75" for the benefit of doubt, he can pass for his 6 foot even claim. Seann William Scott also definitely needs a downgrade to 1.80 flat
vikas
said on 5/Mar/18
this guy did awesome in American pie movies. he is my favourite.
Hypado
said on 7/Feb/15
Eddie Kaye Thomas is 182/183 cm
Balrog
said on 12/Feb/14
He can look 6'0'' next to Seann William Scott too, but maybbe SWS needs a downgrade.
(s)ain't
said on 5/Jan/13
I think the stiff-man (swc) is 180 in the morning easy. This guy is probably 183 in the morning there is an inch difference between them.
Hew
said on 30/Dec/12
5'11.5 seems right, in that case Seann William Scott is 5'10.5 at most.
Johnny
said on 9/Jan/12
5'11.5 at very best. And that's generous. 6' is just too far-fetched.
ANDREA[ITA]
said on 10/Dec/11
I think he's honest by saying 6'! Rob you list him at 5'11 and sean william scott at 5'11.25 when the last one clearly looks an inch shorter!
jake, 1.82 m
said on 27/Oct/11
181 cm might be closer.
LUCOSO
said on 17/Sep/11
he is taller than stifler but considerable shorter than 184 chris pine my guess is 182 to this guy and 179 to stifler or 180 tops
Nikkster
said on 28/Jul/11
He definitely looks around 6'0 feet. He is around an inch taller than Seann William Scott.
Red
said on 5/Jun/11
@Jake- We don't know what kind of footwear hey have on in that picture, and Pine's head is slanted upwards slightly. I'd say 5'11.75 because he seems around an inch above 5'11" Seann William Scott in American Pie.
jake
said on 20/Dec/10
He is 5' 11". Here is a pic with 6' 0½" Chris Pine,
Click Here
unknown
said on 25/Jun/09
Yaspaa...looking at that pic of sean s. and eddie,Eddie needs to be upgraded to 5 ft 11.5 or Sean needs a down grade to 5 feet 10 3/4 or so!
josh
said on 25/Jun/09
no way he is 5'11 that is how tall sean william scott is and he was at least a inch taller than him in amercan pie i think he is around 6 feet maybe even 6ft.5 but i wouldn't go high as 6'1 for him because he was shorter than chris klein in american pie
Big T
said on 3/Apr/09
Well, Brad Garrett makes him look about 6'2" or 6'3" in "Till Death". Hmmm.
MD
said on 24/Mar/08
I'm not sure why his height was changed.
Here he is with 5'10" John Cho, obviously with a slight lean but not enough to make him 5'11":
Click Here
Bosco
said on 12/Mar/08
he has 3 inches on somerhalder..so this is right
Anonymous
said on 9/Jul/07
looked around 5'11-6 ft. inch taller than both kal penn and john cho in White Castle.
RobertJ
said on 8/Jul/07
Anonymous, You must be thinking of Thomas Ian Nicholas who was also in the American Pie films, he's pretty short. Hey Rob, You either gotta upgrade Eddie or downgrade Sean william scott.Eddie was as tall, if not taller than sean in the pie films.
Anonymous
said on 3/May/07
Looks much shorter than that. I think he was about 5'8"