Thomas Ian Nicholas Height
5ft 6 ½ (168.9 cm)
American actor and singer, known for playing Kevin Myers in American Pie films and for roles in Rookie of the Year, Walt Before Mickey and Red Band Society.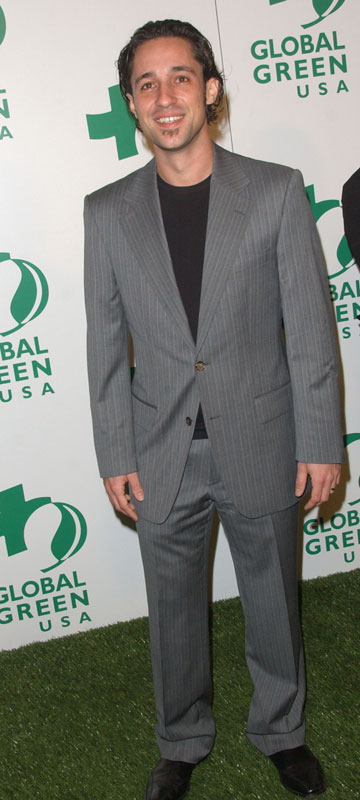 Photos by PR Photos
You May Be Interested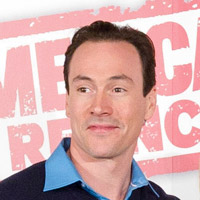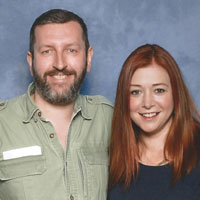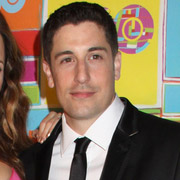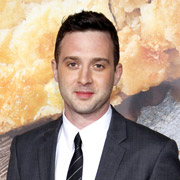 Add a Comment
32 comments
Average Guess (11 Votes)
5ft 6.09in (167.9cm)
Littlelee5ft6
said on 9/May/20
He looks maybe 2-3 inches shorter than jason. Hes definitely above a flat 5ft 6
Elroy
said on 25/Aug/19
Small limbs and torso. 5'5" max. He is significantly shorter than 5'9" Jason Biggs.
alejandro lozano
said on 26/Mar/19
People are usually so keen to downgrade, yet people are saying this dude is 5'8'', despite the fact that he is clearly significantly shorter than Jason Biggs.
Adey P
said on 19/Jan/18
Good actor, great character in American Pie. Best looking of the American Pie gang.
The Shredder
said on 15/Dec/17
Rob , why the downgrade ( even though I agree with it ) ?
Editor Rob: trying to keep track of 10,000 listings is hard, but sometimes if I'm updating a page with a photo I might have a chance to consider the listing.
Sean95
said on 25/Mar/17
Doesn't look anymore than 1.5 inches taller than Tara Reid, so 5'5.5-5'6 I'd guess
Chris
said on 22/Nov/15
Rob, this should be your easiest 2 inch downgrade in history or ever in the future.
name
said on 24/Jan/15
he is about 5'7''-5'8''.
Dovahkiin
said on 8/Sep/14
170cm is the max he can be.. i would say he is 166-168 range.
Juicey
said on 15/May/13
He should get a downgrade or jason biggs should get an upgrade cuz biggs easily got 3 inches on him on american pie reunion when they were both barefoot at the beach scene
Balrog
said on 3/Apr/13
5'6'' flat and could be under.
Gmoney
said on 11/Mar/13
This height is so exaggerated, he isn't even 5 '5 I would put him at 5'4.5 tops
Hob
said on 29/Jul/12
5'7 a really big exaggerate for this guy. he look best at 5-5 and most likely 5'4 top. in thick boots 5'6
the shredder
said on 25/Jul/12
was atleast an inch shorter then seacrest so 5'6.5
zalo
said on 24/Jul/12
He looks really short among his cast members from American Pie. I'm 5'8, I'm short. :( I think he's like 5'7.
Brasileiro
said on 14/Dec/11
He looks at the 5'6" ~ 5'7" range
Bradi
said on 4/Jan/11
5'5''
5'7'' listing is insane
bk
said on 15/Nov/10
if you're curious about his height, watch Please Give. He walks right beside Rebecca Hall (who wears flats) and she has easily 4 inches on him. Since she got upgraded to 5-10 (which is definitely accurate), that puts him at 5-6.
Click Here
and yeah she's tiptoeing here but i thought this was a funny pic...
Click Here
Jim
said on 5/Nov/10
I walked right by him at the grocery the other day---he's about 5-5.
Emma Mc XxX
said on 9/Jun/09
Shortest out of all the american pie guys, but definately the cutest ;) xx
JD
said on 13/Mar/09
he's definitely shorter than 5'7 in American Pie, but it's possible that he's taller now.
JohnDoe
said on 28/Apr/08
you can't tell someone's height by comparing him to other people's height that you don't even know.There's alot of people in the world and they all range from all kinds of heights.And AA if you think 5'6 is really short,then you're an idiot,there's alot of 5'6 guys,and i know guys who are even shorter than 5'4,some even 4'10.
leonari
said on 21/Jul/07
5'7" is wrong. Nothing more to ad. At least an inch too high
jason
said on 1/Mar/07
yeah i have to agree with the others...this guy does loock even shorter then 5`7. Somewhere between 5`6-5`6 1/2 i`d guess for this guy.But i can bye 5`7 that seams resonable.
antron
said on 4/Oct/06
Imdb has him at 5'8" so I'll guess he's actually 5'6.5" (169cm-ish)
Anthony
said on 1/Oct/06
Yeah, I'm going to agree with everyone saying he's smaller. I've seen all three "American Pie" movies several times and with the exception of the female leads (Tara Reid, Mena Suvari), he is the smallest thing around. I'd give him no more than 5'6.
Anthony
said on 24/Aug/06
He's easily the shortest of the "American Pie" guys. 5'7 MAX.
AA
said on 28/Jul/06
He's short... REALLY short... I'm watching American Wedding right at this moment, and he looks 5' 5" - 5' 6"
KC
said on 8/May/06
Thomas Ian Nicholas... 5'6" - 5'7"? If that!! In the American Pie films, he looks to be a good 3 or 4 inches shorter than Jason Biggs (5'8.5" - 5'9"). To be fair, in my estimation, I would put him at about 5'5", 5'5.5" and a half, tops!!
JCS
said on 10/May/05
He looks even shorter... because he is shorter.
dnicksta
said on 29/Apr/05
Hes listed anywhere from 5'8''-5'11'', but seeing pics next to Chris Klein, he looks nearly a head shorter. I would downgrade him to 5 feet 6 1/2 and thats being generous.