Alyson Hannigan's Height
5ft 4 (162.6 cm)
American actress, best known for playing Willow on Buffy the Vampire Slayer, Lily on How I Met Your Mother and Michelle in the American Pie films. On her twitter page - in response to somebody mentioning her as being 5ft 6 - she said
"I'm 5'4 actually. Jason 6'4!"
. In these photos I was wearing near 1in Nike, whilst Alyson had a 1.3 inch boot in the single shot and near 0.7 inch Converse sneakers in the double shot.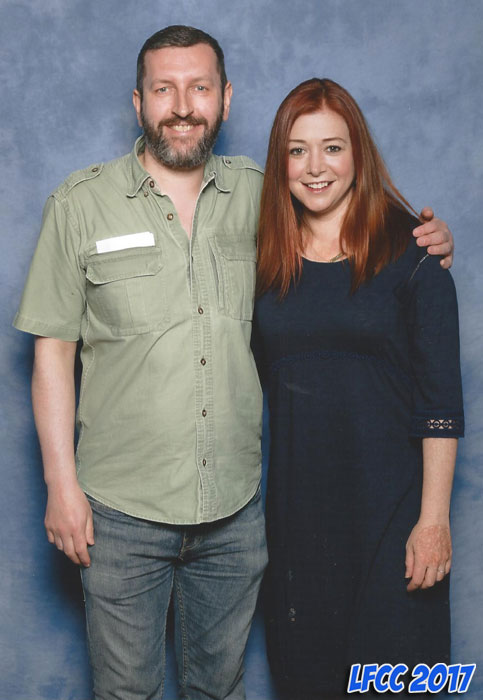 5ft 8 Rob and Alyson @ LFCC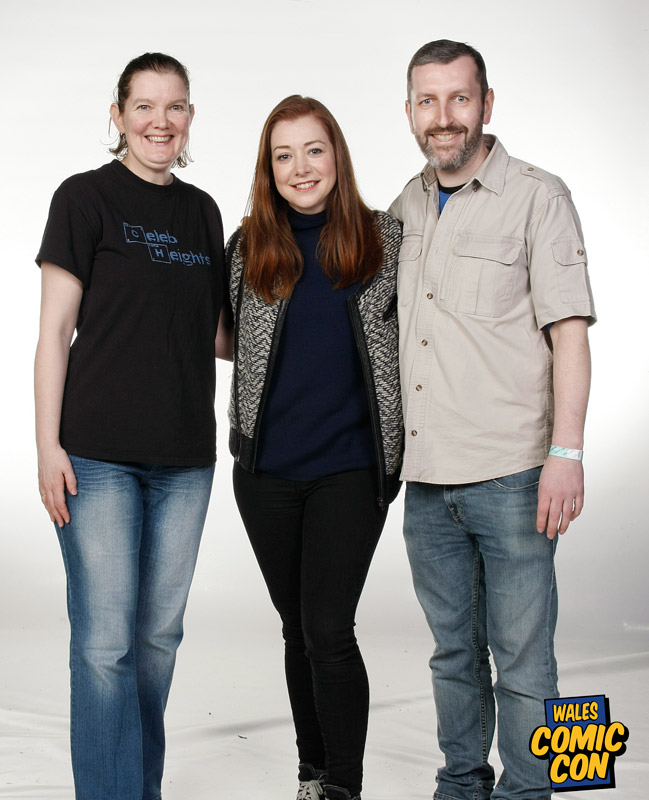 Jenny, Alyson, 5ft 8 Rob @ Wales Comic Con, 2018
You May Be Interested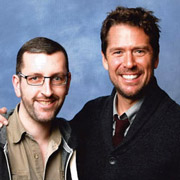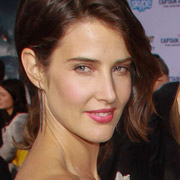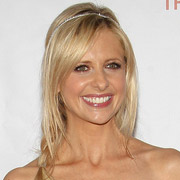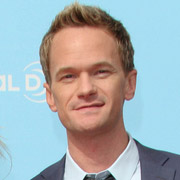 Add a Comment
48 comments
Average Guess (35 Votes)
5ft 3.84in (162.1cm)
Genau
said on 12/Dec/20
5ft4 good that she is honest about her height
Nik J Ashton
said on 5/Dec/20
5'2" - ✖️
5'4" - ✔️
5'6" - ✖️
Miss Sandy Cowell
said on 24/Mar/20
💐🎂🎉🐎 Birthday Greetings! 🐎🎉🎂💐
A Very Happy Birthday to Alyson Hannigan, who turns 46 today.
My Birthday Guess for her is 5ft4. 😄👍
💐🎂🎉🐎💐🎂🎉🐎💐🎂🎉🐎💐🎂🎉🐎
Nik Ashton
said on 24/Feb/20
She does look 5'4" in the pic with Rob and Jenny!
Christian 6'5 3/8
said on 8/Dec/19
@Rob
Is her left hand burned?

Editor Rob
One of those temp tattoos.
Miss Sandy Cowell
said on 24/Mar/19
🎂🎁🎈 Happy Birthday Alyson! 🎈🎁🎂
It's just a flash in the pan ago that I was watching Alyson as a young girl in 'Buffy the Vampire Slayer'! Today she turns 45 - but still young, and not old enough to have lost any height yet, and for quite some time to come.
Happy Birthday Alyson! 🍻
5ft4.
Mimi
said on 24/Mar/19
Happy birthday to Alyson!🎂🎉🎂 Time flies too fast I started watching HIMYM when she was just 38 now she's45.
Michael 5'10", 178 cm
said on 9/Jan/19
She is 5'4", I seen her on an episode of That 70's Show where she looked about as tall as Mila Kunis. She is roughly a whole foot shorter than Jason Segel in HIMYM. Alyson is five FOOT FOUR!
Nik
said on 11/Nov/18
She is average in height!
Nik
said on 2/Sep/18
Jason is very tall!
Truthteller24
said on 2/Aug/18
I would say just under 5'4 my coworker claims 5'5 and she is probably 5'3.75 because I am 5'9.5 and she's well under my eyeline which is just over 5'5
lee168cm
said on 23/Jul/18
She is one of my faves from Buffy. This listing sounds right although in an episode of the show she looked exactly the same height as Seth green. Though I guess he could of had thicker footware
Nik
said on 8/Jul/18
This listing isn't impossible but it is more likely that Alyson is below 5'4" rather than above it!
Sandy Cowell
said on 8/Jul/18
I haven't seen this picture before, Rob; someone I know would be mighty jealous!
Alyson can have 5ft4, the only height I have ever known for her.

Editor Rob
Jenny was meant to get this photo...at the last minute I ended up getting it, I'm not complaining but Jenny is an absolute buffy fan.
Paul NS (6ft 0.5)
said on 26/Jun/18
Looks accurate if she almost had half-inch more footwear (although I can't tell if Rob is tilting his head a bit or not).
Reuben
said on 29/Jun/17
Rob, I hear that she is going to be at the London Film and Comic Con this year! To be honest though, it seems very rare for sitcom actors/actresses to attend these types of events. But it's primarily for her role as Willow from Buffy the Vampire Slayer.
Editor Rob: I think if she goes, I will get Jenny to meet her instead of me.

She is a massive Buffy fan.
Sandy Cowell
said on 14/Jan/17
This little redhead was far and away my favourite of Buffy's mates! I remember when the group of friends were making good their escape in a very comfortable and homely-looking van and all Willow could say as they sped off into the night was "mind the horsies!" I thought that was smashing! 🐎🐎🚘🐎🐎 😍
Alyson wasn't noticeably taller than Sarah, so I feel 5ft4 to be a good shout!
Alex 164cm 5'4 feet
said on 14/Jul/16
She said she's 5'4 but why does google claim shes 5'5.75
Editor Rob: I doubt they care about height, it's just a bit of trivia and keeps visitors on their engine...accuracy plays no role really.

I'm trying to earn a living, but also spending many hours a day working only on this site...
Lorne???
said on 20/Apr/15
Well this certainly makes more sense with Alexis, as she can certainly look over a foot shorter. Still, she could be strong 5'4 range, 5ft4.25.
Really there is no way to continue justifying Amber Benson at 5'4, now that Hannigan is down to 5'4 flat.
SaveUsY2J
said on 8/Jul/14
@height: Yeah, because a 5'3.5 person looks so different from a 5'4-5'4.5 person next to someone who is 6'4.... she isn't under 5'4, Amber Benson is somewhere 5'3-5'3.5 range and was an inch shorter than her.
height
said on 19/Jan/14
i think she is a flat 5"3.5 she is totaly towerd by marshall (segel) who is 6"4. iknow people who are that tall but she just looks shorter than 164
HomeBoy
said on 11/Oct/13
She's less than an inch taller than Seth Green.
Bakura
said on 17/Aug/13
@Mark- Manganiello is 6'5.
Mark
said on 15/Apr/13
Rob here she looks a bit more than a foot shorter than 6'4" Joe Manganiello.I think you should downgrade her.
Click Here
Silent d
said on 5/Oct/12
Caroline barney 178cm? Is ted taller than barney. I would still say he is 6 foot. 163cm for lily.
Len
said on 19/Aug/12
Rob nailed it. And I'm so happy she found a great show to be on after Buffy... she really deserves it, sweet and talented gal.
Caroline
said on 14/Jun/11
My mom is best friends with Pam Fryman, and knows Alyson Hannigan pretty well, and she says that Alyson is about 5´4", perhaps she could need a slight downgrade. Anyways, we got to meet up with the cast last summer, and we hung out at the beach, and everyone was barefoot. I am 5´8" and my mom is 5´9". I was 1" taller than Cobie Smulders, which makes her around 5´7". Neil Patrick Harris had about 2" on me, and Josh Radnor had 2.5". Jason Segel is as tall as his listing here, 6´4". NPH also admitted that they, especially him, are using various lifts and build-ups inside their shoes to make the height difference seem smaller.
So, NPH (5´10"), Radnor (5´10.5") and Smulders (5´7") should all be downgraded.
Wish I had some pictures to back this up, but the only ones i´ve got, we are all sitting down.
KK.12
said on 29/Apr/11
She is 5'4"- on How I Met Your Mother, Marshall is said to be 6'4", and he has at least 9 inches on her when she's wearing heels. When she isn't, he's about a foot taller than her.
Stephanie
said on 26/Mar/11
I always thought she was 5' 4".
Jayjay
said on 26/Dec/10
Sara: Cobie Smulders is 5'8", Alyson H is barely as tall as her in heels, so no, she is no enere close to 5'7" or 5'8". Alyson hannigan is tiny, 5'3.5-5'4" max!
josh
said on 5/May/09
i think she is 5-3 because i saw her next to tara reid in american pie 2 and she also is listed 164cm she was taller than her
josh
said on 1/May/09
at the end of american pie 2 when he is dancing with jason biggs and she was like 4 feet away from tara reid and she is also listed 5ft4.5 here and she was taller than her so im thinking she is like 5'3
anonymous
said on 24/Nov/08
5 foot 4 next to jason segel.
Marllon
said on 21/Nov/08
She's 5'4", 5'5" tops, but I definitely believe her being 5'4" over 5'5". On Buffy, she looked no more than two inches taller than 5'2
Becky
said on 3/Oct/08
i personally think that Alyson is 5'5", 5'6" because of how skinny her body looks and if you are average height and you have a slim frame you tend to look taller in person than you do on camera that's the thing!
myspace celebrity
said on 17/Sep/07
i agree with 5'4.5. this is much more believeable next to 5'6 sophie monk
Kathryn
said on 19/May/07
she´s 5'5'', she´s not that tall but not that small either. like someone said before in first season of Buffy, Sarah always wears shoes with 2 inch heels and Alyson trainers. and alyson is still slightly taller than her, about 0.5-1 inch. so she´s 5'5'', change her height to it, Rob, u can trust me, hihi.=)
marissa
said on 18/Sep/06
she is 5'3.5" met her.
AKK
said on 1/Sep/06
Well, I just saw her on Ellen's show(Date Movie interview). If we're going with Ellen at 5 foot 7 and half, Aly Hanni was about 3 inches shorter while barefoot(Ellen had her usual inch-high trainers), so she's probably just about 5'5 even.
sara
said on 24/Aug/06
no, i know for a fact she is 5'7 or 5'8, she is tall, even without heels
[Editor Rob: nonsense]
Anonymous
said on 7/Feb/06
She sometimes look taller than 5'4.5.
Anonymous
said on 30/Jan/06
She's 5'4.5 at first season Buffy wear small heel about 2inch and she was same height like Willow. Willow wear a trainers 1inch tall.
gyllenhaalic823
said on 16/Jan/06
alright, just curious, she's 114 pounds and 5'6" according to a website, but seriously, thats practically bone and skin. so maybe it's more like a half inch shorter or something or the weight is more??
Anonymous
said on 23/Dec/05
no WAY! In the prom episode she looks taller.
chicklet
said on 10/Nov/05
I agree with the second Anonymous. Sarah is 5'3 and Alyson looks close in height so 5'4 or 5'4.5 seems about right.
CelebHeights Editor
said on 22/Aug/05

In a fan interview with fellow Buffy co-star Amber Benson,
"She's just a smidgen taller than me, just a smidgen. I mean we're like both the same height. But she's just got that little bit. Maybe because she's smaller than me she might look taller".
Amber (said she's 5ft 4, but I think is a tad close to 5ft 4.5). Alyson maybe is like Jennifer 'I'm 5ft 4 and 3/4' Aniston.
Anonymous
said on 23/Jun/05
Alyson is around 5'6 because on Buffy she always seems to be a least 3 inches taller than Sarah who is 5'2. Also, she seems to be close in height to Michelle who is 5'7.
Anonymous
said on 9/Jun/05
Alyson's always looked to be around the same height as Sarah Michelle Geller when stood next to her. Sarah is 5'3" so I think Alyson's closer to 5'4 than 5'6.