Cobie Smulders Height
5ft 7 (170.2 cm)
Canadian actress best known for playing Robin Scherbatsky on TV series How I Met Your Mother. In film she can be seen playing the role of Maria Hill in Avengers Assemble and other Marvel Universe movies.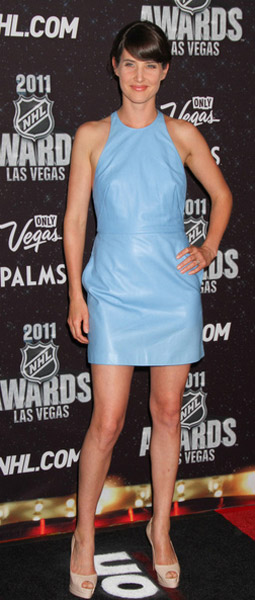 Photo by PR Photos
You May Be Interested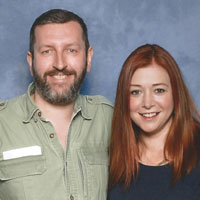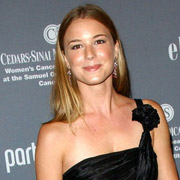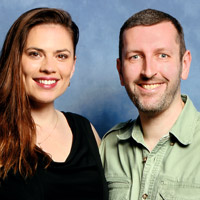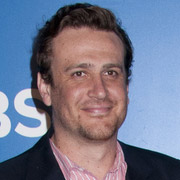 Add a Comment
42 comments
Average Guess (56 Votes)
5ft 7.3in (171cm)
Nik
said on 25/Jun/20
@ JohnMoore-162cm - The average guess suggests you could be right!
JohnMoore-162cm
said on 25/May/20
Solid 5ft7 girl
Alice Bay
said on 30/Apr/20
Hi Rob, what would you say about her weight in the first few seasons of HIMYM?

Editor Rob
I think somewhere in 130 range
Nik
said on 27/Apr/20
@ Rob - What about an upgrade?

Editor Rob
Not sure if she would be 7.5
Obsessed With Height
said on 10/Apr/20
I'd say she's a solid 5'7 3/4
Nik
said on 5/Mar/20
Maybe she is my height twin!
Nik
said on 22/Feb/20
@ Rob - What was she previously listed as?

Editor Rob
I believe she held 5ft 7 for as long as I can remember.
6footTom
said on 10/Jan/20
@Tar?k
Robin usually wears heels, so that explains the difference.
Nik
said on 6/Jan/20
@ Rob - Has she always been listed as 5'7"?

Editor Rob
A very long time
khaled taban
said on 1/Jan/20
Strong 5'7" , 5'7.25" is a good shot
Iman Ahmad
said on 15/Nov/19
I Guess she is 170,8 cm barefoot .
Junior Hernandez 1990
said on 1/May/19
Shes one of the most solid 5'7 like Caitlin Gerard.
Tar?k
said on 17/Feb/19
She looks 5'9" on HIMYM. Almost a 2 or 2.5 inches shorter than Barney. What do you think about that?
Nik
said on 3/Sep/18
I like her name! She does look 5'7" range!
Nik
said on 2/Sep/18
The average vote is possible!
Mimi
said on 30/Apr/18
Could she be 5ft7.5? Most of the time she's looking over 5ft7

Editor Rob
A chance of a little over 5ft 7
berta
said on 18/Sep/17
for some reason i always thought she was tall on how i meet your mother.i woudl have thought maybe 171-2 but its like 5 years since i saw that so i guess this listing is fair
Johno
said on 16/Aug/17
She gives off a 5'9 impression
Hans Meiser
said on 17/Jun/17
Looks exactly 5'7.
spainmen191cm
said on 29/Oct/16
Rob, she didnt claim any height? It would be interesting to find her claim
Editor Rob: sometimes a claim is found years later, even this year there has been a few found for listings that are 10 years old.

But I haven't seen anything from her...
Charizard
said on 21/Jul/16
She loves her heels let's just get that dragon out of the room but the heels throw her height all over the place 😂 My guess is 5'7 half
Sam
said on 4/Nov/15
She's a girl who can appear taller in part because of her build, I thought she was near 5'8" but upon a closer look she's a weak 5'7". Killam seems to be a lucky man BTW
cole
said on 9/May/14
@Emily: Taran can look near 6'1, yeah. He'd probably claim that. 184-185 cm range is possible.
Silent D
said on 5/May/14
She looks taller than 5 foot 6 to me. 5 foot 7.
Realist
said on 8/Feb/14
That put NPH and Radnor no 5'10.5.
Emily
said on 4/Jan/14
If you think NPH's head is around 9,25 inches, how long is Cobie's head according to this pic?
Click Here
Is that a 2cm difference?
[Editor Rob: a good half inch, maybe nearly 2cm is possible.]
@john joe
said on 1/Jan/14
Same, she is rarely not in high heels in that show though.
Emily
said on 11/Dec/13
How tall is her husband Taran Killam? Around 6'1?
Pedro
said on 4/Nov/13
In her resume she is listed at 5'8".
john joe
said on 1/Nov/13
I always thought she was like 5'10 in HIMYM
Simon
said on 24/Sep/13
About 5'7-5'7.5 i say.
Adriano
said on 2/Aug/13
Interviewed on the view saying 5'6.I would say that looks right so 5'6.
aaa
said on 28/Jul/13
in the 8th season she wears 4 inch heels and looks almost the same height as mike tyson who is 5 10'
so i guess she is like a 5 6'
Lo sgozzatore
said on 25/Jul/13
Rob, you want the pic?
[Editor Rob: I think she can appear anywhere between 5ft 6 and 7]
Lo sgozzatore
said on 24/Jul/13
Rob, i have not seen anything with her except an episode of Smallville where she had like 3 inches of heels and she still looked about 4 inches shorter than Michael Rosenbaum. You think she might be shorter than 5'7?
Emily
said on 22/Jul/13
I think this photo here is very weird:
Click Here
She's packing like 4 inch heels, and is shorter than Neil. Then again, Neil is taller than Josh by more than one inch.
Balrog
said on 17/Jul/13
Rob did she was listed higher before? She looks between 5'7'' and 5'8''
Jim R
said on 11/Apr/13
I really think Cobie is closer to 5-9. She started out in modelling, and on the show Marshall once told her "No offense Robin, but you're freakishly tall." Maybe 5-8.5 to 5-9.
Peyman-6ft
said on 12/Feb/13
Rob ,
do you really think NPH has a comfortable 5inches on her ?
How about this one ?
Smulders :5 ft 7.5in
NPH : 5ft 11.5in
Chiara
said on 25/Aug/12
She often looks just a little bit smaller than Josh and Neil on the show but i guess she wears heels then. That height is definetely correct, in the mininum 5´7.
Screwloose
said on 1/Aug/12
Wow, thought she was taller. Like 5'8 or 5'9.
Bohoko
said on 5/Jun/12
Probably right.