Emily VanCamp's Height
5ft 8 ¼ (173.4 cm)
Canadian actress best known for appearing in TV series Everwood and Revenge. In film she can be seen in Carriers, Ring 2 and Captain America: Civil War. She once said she was
"About 5-9"
.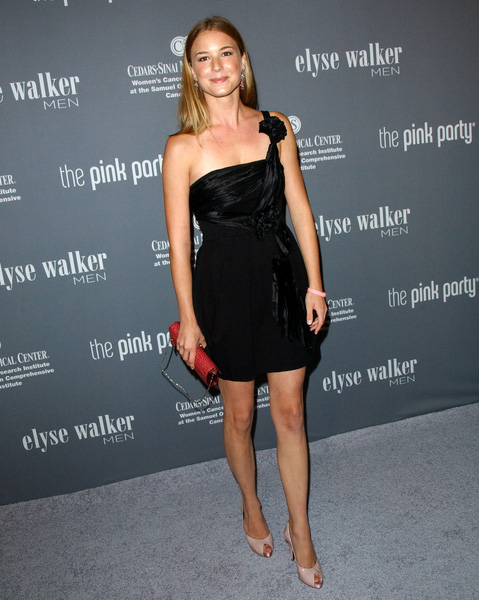 Photos by PR Photos
You May Be Interested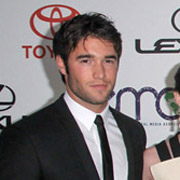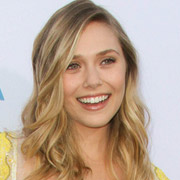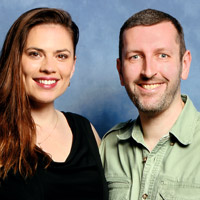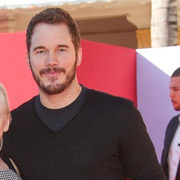 Add a Comment
35 comments
Average Guess (30 Votes)
5ft 8.43in (173.8cm)
JohnMoore-162cm
said on 25/May/20
@Rob- She says she's 5ft9 , I guess she could be 5ft8 1/4" or 5ft8 1/2" (maximum) , but 5ft9 is way too high for her. What are your thoughts on this ?

Editor Rob
Not sure I'd give her 5ft 9 barefoot, though she said 'about' which could mean she was under it.

Although sometimes people might say about when over a mark too...
JohnMoore-162cm
said on 25/May/20
She could pass for 5ft8 1/4"girl , I doubt she is anything taller
Tall Sam
said on 8/Apr/20
She often pulls off a taller look on-screen, maybe through good posture.
Nik Ashton
said on 6/Jan/20
She looks as tall as Rob Paul!
khaled taban
said on 1/Jan/20
She looks 172-173 to me , a max of 173.4cm no taller.
Nik
said on 17/Sep/19
It would be great if she was pictured with Rob!
Nick 6'0
said on 25/Aug/19
She is 171.5cm
Adam K
said on 14/Jul/19
If she's 5'11 in heels and Chris Evans has a solid 2 inches on her why is he listed as 6'0 and not 6'1
Caruso Victor
said on 13/Jun/19
I adore this young lady so much. I've never met her but her tv performances always captivate me.
Looking at her on screen and in comparison to other actors whose height I know, I would say she is a solid 5'9
Spencer
said on 1/Jun/19
Looks 5'8.5"
SS
said on 12/Mar/17
To me she looks 1.72-1.73m
rockitbaby
said on 14/Oct/16
1,73m seems solid for Em. Maybe 1,73 and a half in the morning.
grizz
said on 5/May/16
Breath-taking looks. I only noticed her in Captain America Civil War (OK, she was in Winter Soldier, but only so little that I forgot).
dmeyer
said on 26/Jan/16
Rob josh bowman looks nowere near 6ft with her , he dosnt look 3-4in taller when she is in flats and when she is in normal heels she should look near 5ft 11 he looks barely as tall he might be 5'11 flat
Morning height 5'11.5
said on 13/Nov/15
Rob you must be measuring people with a stadiometer spot on 5'8.25 again
Robbin
said on 1/Sep/15
She look everywhere 5'9 to me. I'm surprise shes listed 5'8 range all sites. I believe shes 174cm
Calvin
said on 23/Mar/15
All of these people saying 5-8 are crazy. Next to Josh Bowman on revenge, it is clear she is taller than 5-8. She is often wearing heels when they are together, and she often looks taller than him, and he is 6-0, which seems good for him. For her to be over 6-0 in heels, she is probably over 5-9, considering most of the kinds of heels she would wear in the events she is in on the show are going to be around three inches or shorter. My best guess is between 5-10 and 5-11 and I am very confident about that
rockitbaby
said on 1/Aug/14
Next to her boyfriend Josh, who is 6'0.
Click Here
Near Gregory Smith who is like 1,78m.
Click Here
Emily is definitely something close to 1,73m.
jack81
said on 26/May/14
She looks about an inch taller than 5'8 Amber Valletta on Revenge.
Natasha
said on 9/Feb/14
Rob, is 5'8.5" possible? Looks quite on revenge
Hannah
said on 23/Jan/14
Rob how tall do you think josh bowman is? Could you do a page for him?

Editor Rob
he does look close to 6 foot mark, could be one of those 'almost' 6 foot guys
Sarah
said on 3/Dec/13
Emily is 5'8" or 5'8.5" Josh Bowman is probably 5'11", but I'm not sure.
Jack
said on 13/Oct/13
Doesn't look 5'10" but looks closer to 5'9" than 5'8". She has a nice athletic build that makes her look taller
Jim
said on 1/Oct/13
No way she is just 5 8. Certainly not 510 though. Shes an impressive looking woman. Not gawky in any way. Sometimes taller women with decent builds look shorter because we expect them to be poles.
Kate
said on 1/Oct/13
Even if Josh Bowman isn't 6 foot, maybe more like 5'11, I feel like Emily isn't more than 5 cm shorter than he is, so I'd say 5'9 :)
Pedro
said on 19/Jun/13
Here she is next to Katherine McPhee and looks slightly taller:
Click Here
joak
said on 28/Mar/13
5-8 for Emily sounds about right.. there's no way Josh Bowman is 6 feet tall. Barry Sloane looks like a giant next to him.
Shelly
said on 28/Mar/13
If her boyfriend Josh Bowman is 6 foot, then she's gotta be taller than 5' 8". According to this pic, I'd say she's 5' 10.5" or 5' 11":
Click Here
A
said on 12/Feb/12
She seems REALLY tall is the series are you sure shes not like 6ft or 178cm?
SAK
said on 11/Jan/11
I think she is 5ft8, and the photo with Anable she is wearing thin flip-flops so a height disadvantage there.
Wes S.
said on 31/May/09
I met her in Malibu, she is definitely 5'9".
Ryan
said on 2/May/09
Here she is next to 5'9" Dave Annable
Click Here
Looks to be a 2-inch difference? Dave could have a slight footwear advantage. I'm not sure. I think she's 5'7.5-5'8".
Amanda
said on 4/Apr/09
Yeah, she says she's 5'9", but they said in the second season of Everwood that she is 5'7.5". She looks 5'7.5-5'8" to me. 5'9" is too much for her. Gorgeous girl.
Landulph
said on 24/Mar/09
Upgrade her to 5'9"!
In this interview (
Click Here
), at about 1:10, Emily says without heels, "I'm about five-nine." Bang!
Realme2008
said on 5/Oct/08
She does look this height on "Brothers & Sister", and is an inch shorter than 5'9"
Dave Annable.