Chris Klein's Height
6ft 1 (185.4 cm)
American actor best known for playing Oz in the American Pie series of films. He also appeared in Just Friends, Rollerball and Election.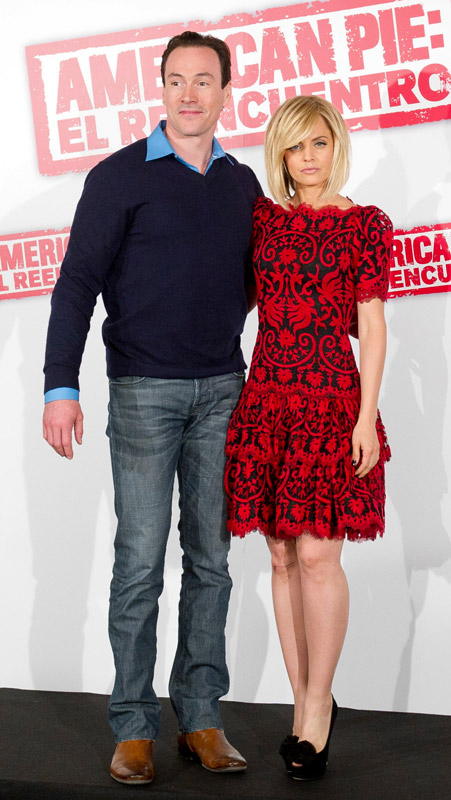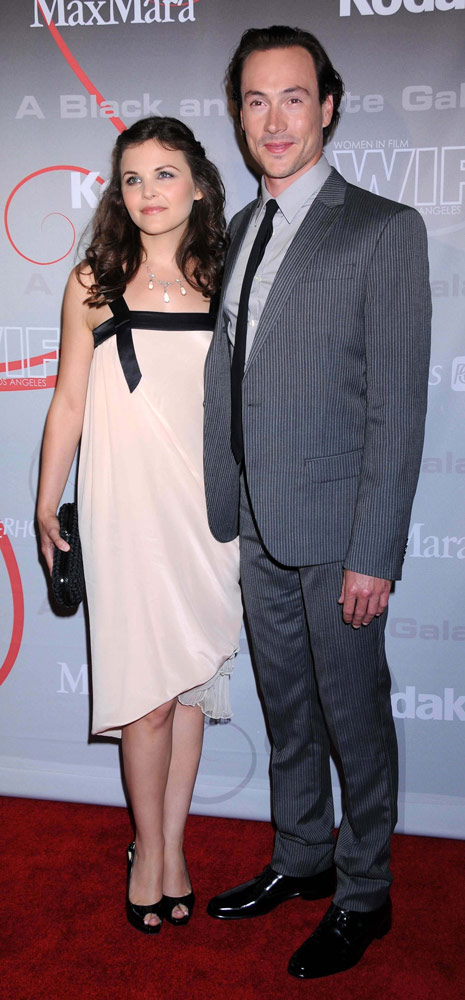 You May Be Interested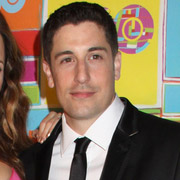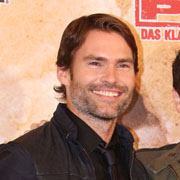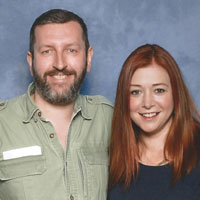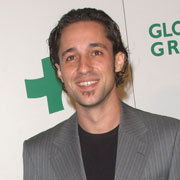 Add a Comment
74 comments
Average Guess (20 Votes)
6ft 0.51in (184.2cm)
OriginalAnon
said on 16/Nov/20
I still think he's around 184cm. He's not as low as a flat 6' and he does give off a taller impression when he's cast around some shorter people. He has good proportions.
berta
said on 4/Nov/20
just saw 2 of the american pie movies and i thought he was 185-186 before but now i starting to think maybe 184,5-185 could be closer
viper
said on 29/Oct/20
IMO same exact height as Freddie Prinze who Rob has at 6-0 1/4
viper
said on 7/Aug/20
He's 6-0
Sean William Scott is 5-10
Rampage(-_-_-)Clover
said on 6/Aug/20
C is my guess
Rampage(-_-_-)Clover
said on 1/Aug/20
Rob, which of these is possible?
A) 188.5cm/186.5cm
B) 188cm/186cm
C) 187.5cm/185.5cm
D) 187cm/185cm
E) 186.5cm/184.5cm

Editor Rob
C-D I'd stick with
Mark Allan
said on 18/Jun/20
Rob, Do you think Klein could pull off looking 186cm? because he has good posture plus he's got a muscular build which can make him look slightly bigger than 185cm

Editor Rob
In film he's sometimes looked that tall, but I think near 6ft 1 flat is ok for him.
OriginalAnon
said on 21/Mar/20
For some reason he gave the impression of a 6'2'' guy in American Pie but it was probably just his relative height and stature compared with the rest of the cast. Otherwise, he doesn't look anything over 184cm.
Ben Bell
said on 9/Mar/20
I would have said exactly my height, 6'025.
He could perhaps have stretched slightly taller. We were both wearing very similar footwear, I clocked it as I thought we actually had the exact same shoes.
Me with some of the American pie cast.
Click Here

Editor Rob
What did you make of Chris Owen, he looks taller than I thought there.
Rampage(-_-_-)Clover
said on 24/Sep/19
If this guy is less than 6ft1 then SWS and Eddie Thomas are both under 5ft11
Junior Hernandez 1990
said on 23/Mar/19
@viper If Fred is too honest with his confident 6'0 claim we can argue all actors were listed 1" too high.
viper
said on 6/Mar/19
Why would Freddie downplay
Nik Ashton
said on 5/Mar/19
The average vote is surprisingly high!
Junior Hernandez 1990
said on 5/Mar/19
In my Opinion Freddie is 6'1 and Klein is 6'0.75" but Freddie downplaying 6'0 so Klein would be down at 5'11.75".
Davejvz
said on 2/Mar/19
Chris is the perfect height. Again looked really tall in the latest American Pie movie. 6.05 is prob what he stands at. BTW. With his latest look in the American pie movie he can really pass to play the Terminator. Has the heighy the build and the look.
Junior Hernandez 1990
said on 20/Jan/19
Sorry i mean 0.25 inch not 2cm. Yes he needs to be downgrade to 6'0 like Viper says.
viper
said on 17/Jan/19
He needs a downgrade to 6-0
Junior Hernandez 1990
said on 22/Dec/18
Click Here
Freddie Prinze Jr look to be 2cm taller than Chris.
viper
said on 18/Jul/18
He does look at least 6-2 there.
I thought during the movie there was 1 inch between them
Junior Hernandez 1990
said on 16/Jul/18
@viper really you think Reynolds is only 6'1.5"?
Click Here
: You should take a look or more. Reynolds is 1.5" min taller.
viper
said on 29/Jun/18
If he's 6-0.5 that makes Ryan Reynolds 6-1.5 like he says. No more than an inch apart in the movie they did together
Junior Hernandez 1990
said on 28/Jun/18
6'2 3/4 Josh Harnett look 2" on him.
Junior Hernandez 1990
said on 8/May/18
6'0 7/8 or 6'0.5" look both really not 6'1.
Mari
said on 24/Mar/18
I'd say a weak 184cm
Archie
said on 6/Mar/18
184cm or 6ft 0.5in
Rampage(-_-_-)Clover
said on 6/Dec/17
Easy 2in on Sean William Scott
Junior
said on 9/Nov/17
Josh Harnett look 5-6cm taller than Klein in Here on Earth. Josh is weak 6'3 so Klein is def weak 6'1 around 184-184.5cm.
Celebheights 6'1.5
said on 16/Sep/17
I get a 186 CM impression from this guy. He looked as if he was 6" inches taller than Matthew Broderick in the late 1990s, and even appeared to be 6'2" in American Pie.
Sonny Black
said on 28/Apr/17
Seems like a solid 6ft guy.
S.J.H
said on 11/Nov/16
Ok he can be 6'1 but ryan reynolds up at 6'3
S.J.H
said on 8/May/16
6'0 max. Look more like 2' shorter than 6'2 ryan reynolds
Matthtom
said on 6/Apr/16
6'0 Max. Shorter than 6'1 Ryan Reynolds
Sammy Derrick
said on 14/Sep/15
In the movie Say It Isn't So.He has a mugshot where he is below 6'3 by a hair...6'1 plus footwear.
Judd
said on 9/Oct/14
6'0.75"-6'1" is spot on
Hypado
said on 29/Jun/14
Chris Klein's height is 6ft 1in (185 cm)
billy
said on 7/Jun/14
he's a solid 186-187 cm. can confirm irl
Rampage(-_-_-)Clover
said on 22/Dec/13
Looked 186-187cm in Rollerball
cole
said on 12/Dec/13
I'd guess him in the 184-185 cm zone. Looks over a flat 6ft most times.
Rampage(-_-_-)Clover
said on 1/Jul/13
Chris Klein 6ft1.25in(1.86m)
Sean Wiliam Scott 5ft11in(1.80m)
Juicey
said on 15/May/13
He's got 2 inches on sean william scott in the movie american pie reunion 6'1 seems fair maybe even 6 1/2 but definetly taller than 6 ft
penguinboy25
said on 16/Mar/13
Looks a bit more than an inch shorter than Ryan Reynolds. I'd give him 184 in the morning. Most of the day he's probably 6'0 even area.
Hew
said on 27/Dec/12
Chris looks 6' at most.
Lamar
said on 21/Dec/12
Does not look 6'1", but then again this strong broad shoulders may decieve us. My guess would have been 5' 11.75"
James
said on 15/Nov/12
Looked 186cm compared too tony hawk
michael
said on 28/Sep/12
yes i agree with lan jiao,it must bee not more than 6.o ft 18.3..!
--
said on 7/Aug/12
dean must be a small guy (insecure, jk jk bro. I know chris so I got curious to see what he was listed at, he's a a solid 6'0 maybe a bit over but not 6'1.
Dmeyer
said on 6/Oct/11
In person could look near 186cm
LAN Jiao
said on 29/Sep/11
Lol.. 186-7? He is lucky to hit 6".
Hullywood
said on 24/Jul/11
Hey Rob, please tell me what means "pint" sized? My english ist not good.
Does the Iterviewer call him short? He doenst looked short to mee in "mary"...
You think he is really 1.75m? Looked the same heigh as matt dillon to me.
James
said on 27/Jun/11
Didn't look 6'2 in the American Pie films.
Solid 6'1 guy though and 186cm isn't impossible.
Rampage(-_-_-)Clover
said on 21/May/11
I think he's 186cm or 187cm
Looks 6"2 in American Pie 1&2
Chris
said on 19/Apr/11
@minter - What the hell are you smoking???????????????
minter
said on 30/Jan/11
hes a solid 6 8 like lebron james
5'7.37
said on 13/Jan/11
He's about the same height of Ryan Reynolds.
Dean
said on 2/Jan/11
Im watching him currently on channel 4, didnt know his height. Saw him and thought no taller than 5'8 or 5'9. so not suprised but 176 too tall for sure 173-175 with 174 being the best bet I feel
Rampage(-_-_-)Clover
said on 6/Dec/10
lol I meant 186-187cm
Lisa
said on 27/May/09
I met him last night and he is very tall. I would say around 6'3" sound around right
Kratos
said on 16/Apr/09
If he is 6'1 then how do you explain this?
Click Here
(Scroll down the page and look)
Scott
said on 5/Mar/09
5 ft 8 or 9 sounds about right. The mans a comedic genius though so does it matter how tall he is?
anonymous
said on 8/Feb/09
6 foot 1 after watching american pie again.
anonymous
said on 21/Jan/09
In just friends he is same height as 6 foot 2 ryan reynolds. In say it isn't so, he was listed as 6 foot 3 but looked short next to heather graham. 6 foot 3.
gaz
said on 11/Jan/09
Lee is 5 9" I know this as I have met him 4 weeks ago in Sheffield. 5 9" definate.
Daii
said on 30/Dec/08
About time we had him on here lol, but yeah he looks like a lanky 5'9 to me, maybe 5'10.. he just looks average.
dmeyer
said on 3/Nov/08
i met him easy 6 ft 1 possibly 6 ft 1.5
Daii
said on 16/Aug/08
lol he actually does look like Keanu Reeves too! I look slightly like Keanu and I know a guy thats a spitting image of him too but the guy is 5'10 and so am I. 6'1 is probably bang on for him, he is tall in We Were Soldiers
sam
said on 4/May/08
my mom saw him in person and said he was easily over 6 foot. so problably 6'1-6'2 im guessing..
dmeyer
said on 16/Mar/07
if reno is taller than klein then he is aleast 6'2 possibly 6'2.25
Viper
said on 16/Mar/07
6-1-6-1.25, all the same really.
dmeyer
said on 15/Mar/07
i met him he might be 6'1.25 guy
footballed28
said on 5/Feb/07
I do think he is marginally taller than 185..186 is right on the money I think.....he is only one inch shorter than Reno
dmeyer
said on 4/Jan/07
i met him he might be 186 cm
jon
said on 24/Jul/06
actually looking back on the amazing film, the medallion, he doesnt really seem anything taller than Jackie Chan, exactly the same height really. That must make him more 5foot 8, IF Chan is really that height
leoboy18
said on 30/Oct/05
I walk past him in cardiff last thursday and i reckon he was about 2 inchs shorter than me and i'am 5"9
ron
said on 30/Jun/05
in medallion, he looks about 1 inch taller than jackie chan, they sometimes even look the same tho! that must make him about 5 9