Mena Suvari's Height
5ft 3 (160 cm)
American actress best known for roles in movies like American Beauty and American Pie. In the Belfast Telegraph in 2012 she is quotes saying,
"I fell into acting because I'm only 5ft. 4ins. So I didn't make the model height."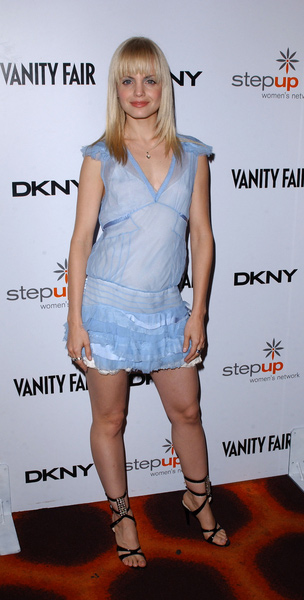 Photo by PR Photos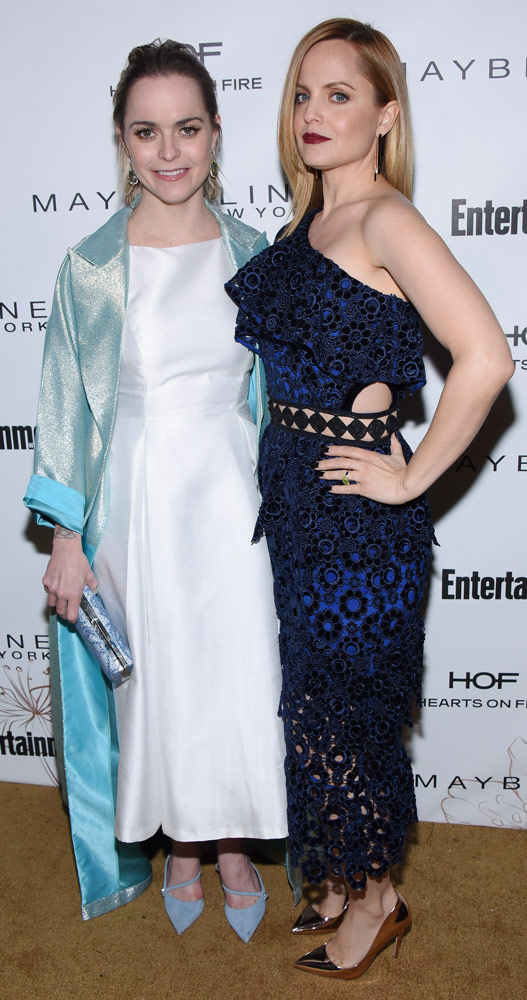 Add a Comment
31 comments
Average Guess (7 Votes)
5ft 3.07in (160.2cm)
Bradley
said on 26/Apr/20
Weak 5' 2". Aniston owns her by at least 3" in "Rumour Has It".
Miss Sandy Cowell
said on 13/Feb/20
🎂💐💝🎊 Happy Birthday Mena! 🎊💝💐🎂
A Very Happy 41st Birthday to the delightful Mena Suvari!
My Birthday Guess for her is 5ft3.5 😁
🎂💐💝🎊🎂💐💝🎊🎈💐💝🎊🎂💐💝🎊
Sandy Cowell
said on 6/Aug/17
@ Rob - 👍 Thanks!
Sandy Cowell
said on 24/Jul/17
I am amazed to see that Mena is actually only 5ft3!
I wasn't expecting her to be that much taller - perhaps 5ft6 at the VERY most - but what did afford me one rather enormous grin was reading what she said about herself! "I fell into acting because I'm only 5ft4 and I didn't make the model height!"
Well, Mena, I think acting is a profession worthy of AT LEAST as much respect as modelling, and the parts you opt for have gained my instant attention!
While I was checking through Mena's career credits, I see that she was in 'Day of the Dead', 'American Beauty', 'Spun' - with one of my all-time favourites, the late Brittany Murphy - and then she starred in a TV mini-series called 'South of Hell', written/directed by the fantastic Eli Roth!
Mena, that is one first-class testimonial!
I couldn't resist buying a Nicholas Cage film called 'Sonny' while I was checking out this illustrious career of yours! It also stars Harry Dean Stanton ('Green Mile' and 'Alien'), which added to its attraction!
Whether you, Mena, are 5ft3 or 4, or 5ft7 or 8, your successful career is due to your talent and dedication! I also like your name very much indeed! It sounds like a short-form of my cat's name Manelia!
You are also well and truly exquisitely pretty, and could easily be a model! I think though, that you show the world more of yourself as a person when you become an actress!
OK, I reckon 5ft4 as your height! You have a great figure and could pass for taller on those grounds alone!
So here, Mena, is your first comment for over 4 years!
Cheers to you, good luck and good fortune! 😁 😊 😉
Editor Rob:
she was in - as mentioned years ago - a film with mugshot,
Click Here
...if she's got sneakers I'd have thought 65 inches against the board, but who knows how well she's standing.
K
said on 25/May/13
Click Here
She's shorter than 5'4" Sophia Bush
Gaby
said on 1/Jan/13
she is 5,3 no moore she is shorter than jennifer aniston who is 5,4 watch the pictures
Shaun
said on 22/Aug/12
Click Here
Hehe Rob if she's 5'4" how tall is the guy? LOL.
[Editor Rob: maybe five foot ]
LAN Jiao
said on 18/Oct/11
rob, if you say she look near 5'4 why listed her as 5'3.5 not instate of 5'4? to me she look 162ish
anon
said on 17/Apr/09
I'd say she was closer to 5'2"
Look at her with 5'7" Keira Knightley...
Click Here
It looks more than a 4" difference. More like 5" difference between them
Real
said on 14/Jan/09
I just watched "Loser" with Mena, Jason Biggs, and Greg Kinnear, and this seems about right. She has a small build, but I don't think she's short for a female.
Kathryn
said on 6/May/07
i met her, too, at a party and we both had sneakers on. we had nearly the same sneakers on. and i can tell she didn´t put any soles into her shoes. i am 5'7.5'' (171 cm) and with this listing here she would be 10 cm smaller than me. so she would come up to my eyes. but she did almost come up to my eye brows. so i guess she´s 5'4'', no smaller, no taller. and in american beauty she looked about 1 inch taller than thora birch.
Rachel
said on 29/Apr/07
well I'll settle with the listing of 161cm but I think no upgrading for here in the near future..
Rachel
said on 28/Apr/07
Rob, the thing is that you never know what kind of **** movie stars put in their shoes to appear taller in public, and there are too many movies in which actors need to be at the same height as other actors so they put all kind of things in their shoes.
so i'll go and believe Rose, I don't think she has any reason to lie.
I say 5'3 and no more.
[Editor Rob: its a nice photo, but on the beach, that can be so uneven]
ice
said on 21/Apr/07
Editor Rob: What do you think of the comment below mine? If Rose really is 5'2.5, then Suvari is no taller.
[Editor Rob: the thing is suvari didn't look as short beside folk like melissa george in s+spice, although 5ft 3 on the nose might be closer, I might come back to this after rewatching that movie, maybe the angle for the height charts was different than I remember...]
Rose
said on 27/Feb/07
I met her in Jamaica at the Jamaica Inn where we both stayed. She is the same height as me without shoes on, and I'm 5'2.5". This is a picture taken on the beach, and we are both not wearing shoes.
Click Here
Elizabeth
said on 3/Jan/07
Click Here
Ashley Olsen and Mena Suvari. Mena's head is tilting a little. She looks 5'3" to me judging from her next to Ashley.
Alexa
said on 13/Dec/06
I have seen Mena on several occasions and she always seemed shorter than me. I am a true 5'3.5 and she always seemed an inch or two smaller than me. I have a very small upperbody and quite large hips compared to the rest of me(28-22-34.5) and she seemed very petite and proportionate. I think 5'1 or 5'2 is more like it.
ice
said on 3/Dec/06
The picture you provided is even better. Look at Alyson and Tara there. Now I'm sure Tara isn't over 5'3.5" You are right that the posture is pretty loose. But, if one person is bending a lot, and the other is almost straight, you can get an idea of the height difference. It is clear that Alyson is taller than Tara to some degree. So, if Tara is taller than Mena, this height is too high.
patrizia
said on 27/Oct/06
I don't think she is more than 5'2". She looks much shorter than Jennifer Aniston in "Rumor has it", at least 3" shorter. And Jennifer is what? 5'5"?
samantha
said on 10/Oct/06
she is dot 5'3" was my height i attended high school with her.and has lovely hair
L
said on 30/Sep/06
I heard she was a model so I decided to look up her height...there's no way she could have been signed with an agency at 5"4.
so wat
said on 6/Sep/06
ya was bout my height im 5'3.5" but she always wore kitten heels i was a extra in beauty shop.
max
said on 7/May/06
I met her briefly. I don't know how tall she is exactly but she's very petite. My girlfriend was with me and said it's because Mena has very delicate features. She's very doll like. We both agreed that Mena is very pretty though. Prettier in person than on film, actually.
Serene
said on 16/Apr/06
In Beauty shop, Mena is so tiny that Queen Latifah have to bend a little to talk to her..
Serene
said on 16/Feb/06
In Trauma,she looks even smaller. Like Ashley Olsen size. No joke.
Trishy
said on 12/Feb/06
I saw her recently in a picture with Ashley Olsen. They were both in 3" heels and she was less than an inch taller than Olsen...who is supposed to be 5'1" So, I think she's around 5'2"
lindaLopez
said on 1/Feb/06
I saw her in person at a Los Angeles Market. My mother was standing next to her in flats and she had flats on as well. My Mother is 5'3.5" and she was about 1.5 inches shorter, no fooling. Really tiny!!
Serene
said on 25/Jan/06
In Beauty Shop, she was very much short than Alica Silverstone.. alot I mean..
Could be 5'2"...
jonny5
said on 10/Jan/06
she said on parkinson or jonathan ross cant remember which 1 that she was 5ft3
ice
said on 12/Oct/05
Take a look at this http://www.postershop.com/Suvari-Mena/Suvari-Mena-Photo-Mena-Suvari-6204662.html
Smoke
said on 1/Apr/05
Confirmed her height on Regis and Kelly, "But I really can't model now anyways, I'm around 5 foot 4." She does look marginally shorter than this sometimes, but I'll take her word for it.