Shannon Elizabeth's Height
5ft 8 ½ (174 cm)
American actress best known for roles in movies like American Pie, Thirteen Ghosts and Jay & Silent Bob Strike Back. She said in a Personal Life interview in 2001
"[ideal man] doesn't have to be tall, but a little taller than me. I'm 5' 9""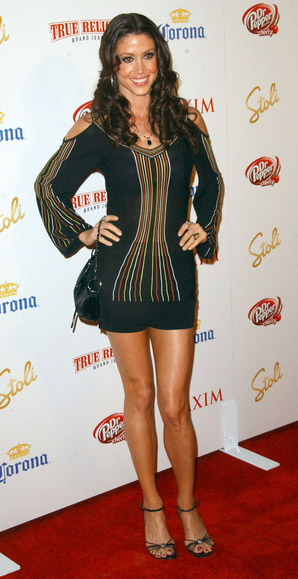 Photos by PR Photos
You May Be Interested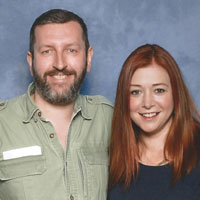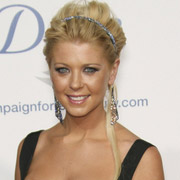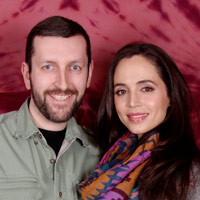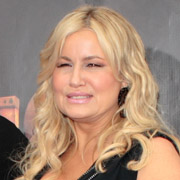 Add a Comment
45 comments
Average Guess (10 Votes)
5ft 8.47in (173.9cm)
Jammes
said on 27/Jan/19
I think she wears boots and heels a lot thats why she make look tall,but yeah Jason Biggs is listed as 5'9 and looks a bit taller than her.
Jon Abrahams who was in Scary movie with Shannon is listed as 5'8 but he looked much shorter than her and looked closer to height with 5'5 Anna Faris
Michael 5'10", 178 cm
said on 17/Dec/18
She looked tall in That 70's Show next to Ashton Kutcher and everyone else, although she was defintely a little bit shorter than Laura Prepon by at least an inch. Also, Shannon appears at the end in Love Actually and she also looked tall in that, so I can believe as high as 5'9" for her, this listing sounds right. I'll give her 5'8.5".
Junior
said on 25/Oct/17
She look around 173-174cm , maybe 5'8.25".
Jani
said on 6/Oct/17
Here Shannon looks about 3cm shorter than Jason Biggs so if Biggs really is 175cm then Shannon is about 172cm.
Click Here
Matt
said on 23/Aug/17
174-175
Aaron
said on 19/Jul/17
Strong 5'9"
Sandy Cowell
said on 29/Jan/17
I saw Shannon playing a bit-part earlier today in the film 'Cursed', with the pocket-sized
Christina Ricci, and yes, of course she looked tall! She says she is 5ft9. I think she might well be - she doesn't look undersized in 'Thirteen Ghosts' either.
I will go along with 5ft8.75, halfway between the height stipulated here and the one she says for herself. As she was talking about her ideal man not having to be tall 'but taller than me', I think she's someone who puts up with how she was made, possibly wishing to be a tiny bit smaller because she'd have a greater choice of fellas!
leon K-mart
said on 23/Jan/17
I think barefoot 5'7.5
Ed Kline
said on 28/Jul/13
SAw her a few at the 2009 WSOP ( World Series of Poker), and I am 5'8 3/4. I had the thicker footwear and she still seemed roughly as tall as I. A solid 5'9 I think if she stands up as tall as she can.
Silent d
said on 1/Feb/13
5 foot 8.5.
jasperwazap
said on 30/Jan/12
5'7.5'' in American Pie flat footed.
Stephanie
said on 2/Dec/11
I was an extra in Night of the Demons with her, i'm 5'8 & 3/4. She had on some boots with heels but I would agree she's at least 5'8.
Silent d
said on 28/Oct/11
5 foot 8.5 is right on. I watch dish dogs and she had two inches over 5 foot 6 sean astin.
Legend
said on 2/Oct/11
She does look 5'8
TruebloodFan
said on 12/Aug/11
5ft7 is a joke, Bon. finally one tall gal that does not downgrade her height. she was really hot back in the day. her acting skills have been below mediocre though.
Bon
said on 19/Dec/10
I think she is more around solid 5'7, most likely not anything under.
anonymous
said on 23/Jun/09
I think 5'9" is pretty accurate for Shannon. Derek Hough is 5'10", not 5'8".
On the contrary...
said on 22/May/09
Heres a tough one.. I haven't doubted that shannon elizabeth is 5'9, however from looking at a couple of photos of her and derek hough, who is listed as 5'8, it is evident that she is CLEARLY shorter than the 5'8 derek hough... Could it be camera angles? Could it hough's height be listed incorrectly..?
anonymous
said on 8/Feb/09
A weak 5 foot 9.
CincyGirl
said on 19/Jan/09
I met her last night @ a concert in cincy; she's so pretty & was all smiles like we often see in her pictures; I think she & I are the same height; I'm slightly under 5'9" w/o heels; I was wearing 4" heels & Elizabeth was wearing boots w about 3" heels - I appear 1" taller cuz of my heels; so, I say she's between 5' 8.5" - 5' 9" :)
anonymous
said on 20/Oct/08
I watched american pie and she looked really tall next to jason biggs who is assumingly 178cm. She was like a few inches shorter than him with flats. I would say she's 5 foot 9 max. No taller.
Ras
said on 7/Aug/08
She looks more like 5'8 flats here.
Click Here
ed kline
said on 1/Aug/08
Bj25492008 says on 30/Jul/08
High heels, and a slim figure can make a girl look a lot taller.
Thank you for stating the patently obvious. What that has to do with Shannon Elizabeth, I have no idea.
Bj25492008
said on 30/Jul/08
High heels, and a slim figure can make a girl look a lot taller.
Ed Kline
said on 13/Jun/08
Spent a lot of time standing around Shannon at the h.o.r.s.e. event today. Similar footwear this time, I revise my opinion to 5'8 3/4 and a max of 5'9. Shes does tend to stand up very straight which is why I thought she was a bit taller the other day, but today I was within 5 feet of her off and on for quite a bit, and I think we are really as close to exactly the same height as we can be.
Ed Kline
said on 30/May/08
Ok people, just ran into Shannon Elizabeth at the WSOP at the RIO in Las Vegas this morning. I am always at least 5'8.75 after I have been up awhile. I was wearing sneakers, and she was wearing very thin flat sole flip flops. I definitely had a half inch footwear advantage, and when we both stood by a mirror, we were as close to the same height as you can be. She has to a solid 5'9 5'9.25. Rob I pride myself on being a good observer, and this was on even ground inside the conevention center. She claims 5'9, and I am telling you she is 5'9. This one definitely needs an upgrade. My wife is 5'8.5 and Elizabeth is at leat 1/2 inch taller than my wife.
M.P.
said on 7/May/08
She looks much shorter. I'd be surprised if she was that close to 5'10" or 5'11".
And.. according to her, a tall man is at least at 6-foot. Anything below her 5'9" just "isn't tall." That makes me feel sad. :(
tallgirl1313
said on 30/Apr/08
Come on.. Saying this girl looks 5'6" is so stupid... She is tall -- hasn't anyone watched her on Dancing with the Stars?.. It's painfully obvious that she is TALL..She is the tallest girl on there and looks tall standing next to her partner and other men on there... She has some of the longest legs I have seen in Hollywood -- yet a lot of people want to say she is only an inch or 2 above average.. Gimme a break.. Shes 5'9"..
Shane
said on 30/Apr/08
Solid 5'9, I actually thought she was more like 5'10 when I saw her on the beach barefoot. "Dancing With The Stars" again shows she is a tall girl.
Alex
said on 27/Jan/08
She does look 5'9/
PJ
said on 24/May/07
Shannon is a legit 5'9. I stood next to her at Sundance, we're both bearing regular plain old sneakers (I'm 5'9) and my friend verified we're the same height.
DeanT84
said on 13/Apr/07
Well, if she stated she was 5'9'' why did you put her height at 5'8.5 do you think she's lying?
Glenn
said on 17/Oct/06
I heard she was tall.
Franco
said on 15/Oct/06
****Nina says on 1/Aug/06
I don't think it's that hard to believe she is 5'9. Why would she lie about being taller. Besides, you can't say you can see she's shorter than 5'9 from pictures og by seeing her on screen.*****
everyone lies about their height except me. :) i dont need to with 1.93cm height, losing an inch i'd be 1.90cm (still very tall) and gain an ich i'd be 1.95-1.96? still tall. :D
Nina
said on 1/Aug/06
I don't think it's that hard to believe she is 5'9. Why would she lie about being taller. Besides, you can't say you can see she's shorter than 5'9 from pictures og by seeing her on screen.
clove
said on 14/May/06
I work at six flags magic mountain in valencia,CA and the park closes its doors to the public to let many celebrities enjoy the park without the general public.Shannon elizabeth was 1 of the celebrities that I met and I used to think she looked tall in movies,but I can honestly say that she is no more than 5'7".I am 5"9 and I can tell by the pics that i took with her that I am At least 2 inches taller than her.
PJ
said on 25/Apr/06
I met Shannon at Sundance a couple years ago, she is definitely 5'9, no shorter.
Anonymous
said on 31/Mar/06
normal slippers are about 1 inch high, not at the front, but at the heel (which is where it counts). front of the shoe is thinner.
still, even if we assume that Reid is 5'5.5", and that those slippers are only 1/2 an inch high at the heels (which is unbelievably thin), that makes Shannon 5'9.5". Since Reid looks no more than 1/2 an inch shorter there --> Reid is 5'9" in those shoes --> she is wearing at least 3.5 inch heels? Those shoes just don't look that big.
tybor
said on 29/Mar/06
I don't think those slippers add an inch. I also think (from personal encounters) that Tara Reid is at Least 5'5 maybe a little more.
Anonymous
said on 28/Mar/06
Click Here
If Tara Reid is 5'4.5", she must be wearing 5 inch shoes here. Assume Shannon is wearing normal 1 inch shoes, she would be 5'10" here. But she only looks 1/2 an inch taller.
Kats
said on 27/Oct/05
I've never thought she was 5'9. And there is no way she is that tall if Dhani is 6'1... and I doubt he is taller than 6'1 . I agree Shannan is 5'6-5'7.
I wouldn't put a "however" when talking about Conan commenting on her legs, though. Although he is tall, he could notice someone 5'6-5'7 with long legs.
Anshelm
said on 13/Oct/05
In that picture next to Dhani Jones, she looks maybe 168–170 cm/5'6"–5'7"... However, I remember Conan O'Brien saying to her: "My God, how long legs you have!" Considering Conan's size, you'd think you need to be quite tall to impress him in the height department. Too bad I wasn't paying any attention whatsoever to her height at the time :(
Maybe that photo shouldn't be used for estimates, since you can see only part of them. Yet, if someone's wearing lifts or heels there, I wouldn't bet on Dhani.
Mr. Awesome
said on 19/Sep/05
Yes, Rob. After the last picture you posted of her under Anna Nicole Smith's page, I would indeed say it is time to peg Elizabeth down.
tybor
said on 1/Jul/05
If you look at her in the 2nd Pie movie, you'll see that they often have her barefoot when next to Jason Biggs, and in full length shots she may have almost an inch over him. Not sure how tall he is, but she's probably a half inch taller.
Mr. Awesome
said on 29/Jun/05
I have a very tough time believing that she is 5'9''. Back before she really hit it big, she was listed at 5'8'' in many places and I found even THAT to be hard to beleive! (I've even seen her listed as tall as 5'10.5'' in some places, and I KNOW that is not accurate!!!) She just doesn't look that tall on screen, the way a woman who's 5 inches above average would. In Jay and Silent Bob Strike back, when compared to Ali Larter, Shannon does not seem do be anywhere near 2 inches taller than Ali. She doesn't even seem that tall compared to Kevin Smith (silent bob), who's quite a short guy. My beleif is that she's 5'7''-5'7.5''; no more. However, this is based on just movies alone. She's got me pretty stumped, Rob, since she's hard to pin down. Since no one has commented on her, I'd like to hear what you have to say, since you're the expert here and I generally respect your opinion.
[Editor Rob: Yes, this 5ft 9 claim doesn't hold water...even in that film with the guy who plays Monk she did not look 175cm...]