Tara Reid's Height
5ft 4 ½ (163.8 cm)
American Actress from American Pie. I read in People Magazine online Tara saying:
"I'm 5'5" and 105 lbs. I'm not too skinny. I'm not too fat"
. In 2006 she also said
"I weigh 110 pounds now, but I always used to fluctuate by 10 pounds"
.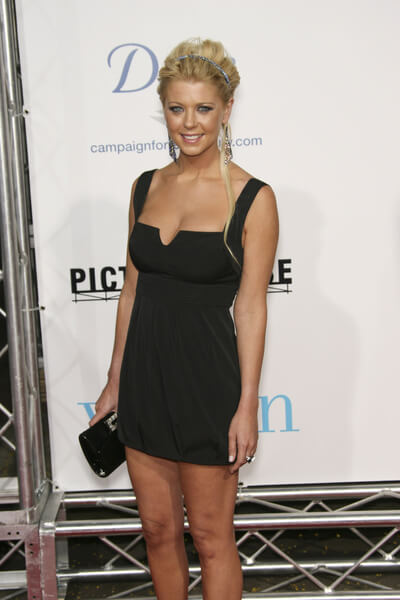 Photos by PR Photos
You May Be Interested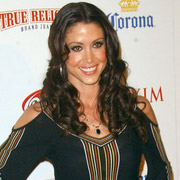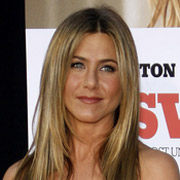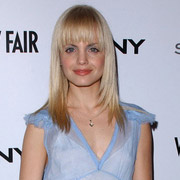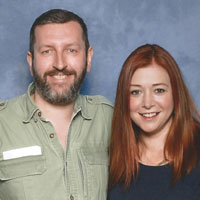 Add a Comment
33 comments
Average Guess (4 Votes)
5ft 4.5in (163.8cm)
Miss Sandy Cowell
said on 8/Nov/19
💝🎂🎉💐 Happy Birthday Tara! 💐🎉🎂💝
Wishing Tara a wonderful Birthday today. She turns all the fours - 4️⃣4️⃣!
Five foot four is my Birthday guess for this lovely actress. 😁👍
💝🎂🎉💐💝🎂🎉💐💝🎂🎉💐💝🎂🎉💐
181
said on 22/Apr/18
She's 1,62cm no more that... She Needs a downgrade
TruthFinder
said on 18/Mar/17
On Hell's Kitchen Season 16 she stared she weighed "90-91lbs"when her fellow dinner companions were urging her to eat her entire portion served to her. If she's 5'4.5" then she is 31.5 lbs underweight. Holy moly!
J.Lee
said on 10/Mar/15
Rob how tall would these shoes make her
Click Here
[Editor Rob: she should get a good 5 inches of actual height, possibly a little touch more.]
LT
said on 15/Nov/14
Met her in Hawaii. I'd peg her as 5'4" tops. Wasn't sure it was her until she spoke, then I recognized her raspy voice. Actually very nice and down to earth when we talked.
art
said on 24/Nov/13
no way 5.5 more like 5.3 tops
AG
said on 21/Mar/13
I have just watched Van Wilder and at the last party scene when they were kissing, i realized that they had almost 1 foot height difference. She had some kind of shoes that gave her about 8 - 10 cm boost and she was still having difficulty when she was trying to reach and kiss Ryan, who was also slouching and trying to help her. If Ryan is 6'2, she is like 5'2 - 5'3 tops.
ANDREA[ITA]
said on 11/Feb/12
Rob, you think that just 5'4 is a possibility?
[Editor Rob: it's not impossible]
CLC
said on 27/Nov/11
I'm 5'2" & i looked like a corpse at 110 lb ! thats impossible shes more like 120lbs. 5'4 1/2 seems right
Shaun
said on 2/Sep/11
Here's my estimates for this years Big Brother:
Kerry :5'3"
Tara :5'4"
Paddy: 5'8.5"-5'9"
Jedward: 5'9"-5'9.5"
Lucien: 5'10"
Pamela: 5'5"
Bobby: 6' ish, maybe 6'1"
Amy: 5'5"-5'6"
Darren: 5'7"
irfan
said on 22/Jun/11
iam irfan iam 51 kg can i be lifted by any woman or like a tall tara
leslie
said on 18/May/09
tara reid is at least 2" shorter than paris hilton:
Click Here
i think she looks <5'5" because her head is really big (the same size as paris's)
Austrian
said on 5/May/09
what?
i thought she looked tiny next to Zach Braff
anonymous
said on 20/Mar/09
In scrubs she looked pretty tall next to 6 foot zach braff. 5 foot 4 max because in american pie she looked short.
jess
said on 16/Feb/09
i'd say around 5'3.5" 5'4" if she is claiming 5'5" and 105bls she is way underweight.
re:heightgal
said on 16/Feb/09
5'1" is ridiculous! Did you take a look at the footwear for these women in the picture that you're referring to?
Heightgal
said on 5/Feb/09
I highly doubt she is 5f4 unless she was measured with heels on! I was on Getty Images just now, saw a pic of Tara next to 5f2 Kristin Cavallari and Tara was an inch shorter than Kristen. 5f1 is the max height for her barefoot.
Deb
said on 16/Jan/09
Another shoe height figure?
light
said on 2/Jun/08
I wonder why she often seems so much shorter than she is...?
Leonari
said on 3/Feb/08
glenn: what would you give her? I don't see 5'5 . Do you??
runt
said on 29/Jul/07
she must pick very tall guys to pose with because she always looks 5-2 or 3 the photos that I have where she poses with men.
Anonymous
said on 2/Feb/07
met her in south beacj in 2004. 5'5-barefoot-i'm 5'6.5, and shje was only about an inch and a half smaller.
175cm16andgrowing
said on 28/Dec/05
Well, in NEUE REVUE (a german magazine) they said Paris Hilton is 173cm. That is 5'8''. And they said she weighs 53kg... that's around 117lbs. The article was about her McDonalds commerical back in summer 2005.
xenia
said on 27/Dec/05
I met tara in Sardinia this summer without heels.
she is surely 161-162cm. not more.
Amanda
said on 16/Dec/05
Paris is 5' 6"-5' 7". Not 5' 4". Of course her slender figure and large (size 11!) feet hide the height of her heels well. Tara looks about 5' 4" or 5' 5".
CHLOEE
said on 17/Nov/05
Does any1 know how tall their friend ..... Stuert is then? Soryy forgot her name!! :P haha.
She always looks taller. Even taller than Paris who I dont believe is as small as 5'4. 5'6 n a half best!
Z.
said on 16/Nov/05
Well, maybe she is 5'3", a hair shorter than Tori Spelling.
http://www.rexfeatures.com/cgi-bin/r2show0?k=TARA+REID&fNext.x=28&fNext.y=7&s=%40eGIzUEo1XAM3FM0KihehtK9&u=DEFAULT&p=000001A4522186005&t=00000226
Z.
said on 16/Nov/05
Yeah, 5'4". She is the same height as Paris Hilton who is 5'4" and who I have seen in person (definitely 5'4"). I think she could look shorter 'cause she is stockier. But they are the same. http://editorial.gettyimages.com/source/search/details_pop.aspx?iid=3014725&cdi=0
Lindsay
said on 12/Nov/05
I think this picture with Alyson Hannigan,Shannon Elizabeth and Mena Suvari proves she is 5"4 cos Suvari is listed at 5"4 here and she is bending down whilst Tara is standing quite straight and they look to be the same height, both are much smaller than the other two. http://www.blinkshibs.2ofr.com/images/group_-_alyson_hannigan,_tara_reid,_shannon_elizabeth,_mena_sovari_(1)_(1).jpg
[Editor Rob: one thing sure...she looks short there! Actually, looking at all the old pics of her and carson daly...I downgrade her]
ds
said on 26/Oct/05
I think she is like 5'3" or 5'4" cuz she's in like 3 inch platforms and Lindsay Lohan is in like flip flops and Tara only seems and inch taller.
Mimi
said on 24/Sep/05
I saw Tara Reid in a CLUB in Marbella and she looked smaller than 5ft5. Im 5ft6,5 and she seemed to be a lot smaller than me, but we were both wearing heels and maybe hers were quite small.
guest
said on 18/May/05
i am sure she is taller than 165..around 168 probably
Anonymous
said on 1/May/05
I think she looks taller than 165.have you seen her next to Shannon Elizabeth
there im lees then 2 inches difference between them.also look at her next to paris hilton,paris is just 2 cm taller or even less