Vicky Binns Height
5ft 0 (152.4 cm)
British actress best known for playing Molly Dobbs in ITV soap Coronation Street and Ollie Reynolds in Emmerdale. She said in FabulousMag:
"My school nickname was Mini Binns because I'm only 5ft. I did a lot of gymnastics until I was 14 but now I have back ache, so I do the Alexander Technique, which releases muscular tension and helps posture"
. On another occasion in The Mirror Newspaper, she said
"I'll always be short – I'm five-foot-f***-all – so I can't swamp myself in a maxi dress, for example. And I probably should wear heels more, but I think I'm getting a bit old and practical."
.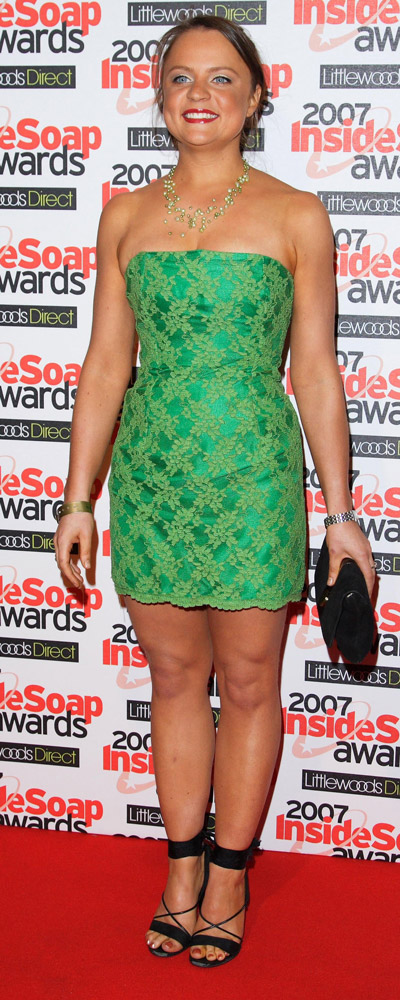 Photos by PR Photos
You May Be Interested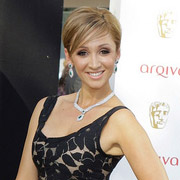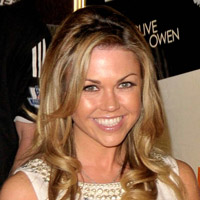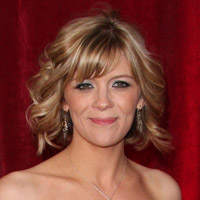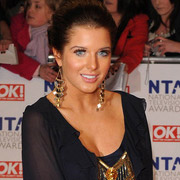 Add a Comment
23 comments
Average Guess (2 Votes)
5ft 0in (152.4cm)
Nik
said on 1/Nov/19
It's interesting that she once said about being "five-foot-f***-all"!
Dollar
said on 7/Apr/08
Don't forget the boxer has a slight lean and is standing a few inches behind Glenn. Even with this in mind I'd put him at 5'6.5"
glenn
said on 2/Apr/08
thats absurdity.i can look 5-9 or taller in pics.or 5-7.its obvious im in the 5-8 region.exactly derek.thank you.
Anonymous
said on 1/Apr/08
ok. the term "strong" when referred to height really means how tall you are after staying up all night long and partying. for example, when i get out of bed in the morning i am 185cm. when i stay out until 9am, i measure in at the lowest 182cm. therefore, to americans, i can say i am a "strong 6 feet".
Anonymous
said on 1/Apr/08
glenn, you don't even look 5'8''. i'm sure you are, but you don't look it.
Derek
said on 1/Apr/08
Glenn is definitely 5'8". He can even pass for 5'9", pending the angle of the picture and footwear.
glenn
said on 30/Mar/08
thanks sweetchari.i doubt im taller than 5-8,but despite what alot of people say,i sure can look it.
sweetchari
said on 29/Mar/08
lol at Charliemoto's comment, I would say Glenn is a 5'8" person perhaps slightly taller
glenn
said on 28/Mar/08
i forgot you measured me charliemotto.next time,phrase your yourself differently.it avoids fights.
Charliemoto
said on 28/Mar/08
you're not a strong 5'8 Glenn sorry, you're mostly 173cm and occasionally 172-172.5 on a bad day.
174cm maybe out of bed.
Derek
said on 24/Mar/08
Glenn did say he was 5'8" out of bed, but if you do measure a certain height out of bed, it is a legitimate height as long as you are barefoot when you are measured.
glenn
said on 24/Mar/08
sometimes i wonder if im a strong 5-8.
glenn
said on 23/Mar/08
thats a tough one.5-6.5 seemed reasonable.
miko
said on 23/Mar/08
Glenn is a weak 5"8 so 5"7 is fair for him.
JS
said on 23/Mar/08
glenn, would you say he's closer to 5'7" or closer to 5'6"? Boxers heights intrigue me a bit because I'm a huge fan of the sport.
Anonymous
said on 22/Mar/08
he might be 5'7, bcuz he's kinda slouching.
Height Fiend
said on 22/Mar/08
THIS IS GETTING CREEPY! First Tyson now him, i was at a Boxing Match and he was the guest of honour and i met him, shook his hand and tried to chat about Tyson and Lewis ( that long ago ) but he struggled with my accent. Nice guy, great fighter and about one inch shorter than me,5'6.75 or 5'7. No doubts here .If he would straighten up a bit in that pic with big Glenn than im sure you would see he isnt that small altho he seems to give a short impression....btw ive met loads of boxers ( being one myself ) so just ask if u want any more. In fact ill do the rounds on who else ive met ( also met alot of MMA guys too obviously )
glenn
said on 22/Mar/08
i was actually somewhat tense in these boxing pics for various reasons.i appreciate the words though sid. sam-yes,he would leave me a 5-6ish impression.i have a few pics with him too.
glenn
said on 22/Mar/08
it must be my phone malfunctioning.but i see it now rob.
Sid
said on 21/Mar/08
Like i say you can't really tell from pics, I like to meet and make decision, on initial look looked 169 but where glenn is and da lean of zab i guess 170 is spot on. Glenn these new batch of pics that are up you look so much cooler and relaxed.
glenn
said on 21/Mar/08
it doesnt show on my front page.i wonder if it does on computers.at least now it shows on his page.
[Editor Rob: just a case of refreshing the page, it's there don't worry.]
sam
said on 21/Mar/08
glenn would you say this guy is 5ft 7 looks bit under
glenn
said on 21/Mar/08
is this pic even up rob? no comments and i dont see a pic on my phone.
[Editor Rob: it shows fine now.]