Helen Flanagan's Height
5ft 3 (160 cm)
British Actress best known for playing Rosie Webster on TV soap Coronation Street. She said in The Mirror Newspaper,
"I love wearing short skirts and killer heels - I'm only 5ft 3 but everyone thinks I'm taller"
and in New Magazine 2012 was quoted giving her weight:
"I really like my body the way it is. I'm 8 1/2st and I'm 5ft 4in, so that's perfect for my height. I've got natural boobs as well."
She herself on Instagram in 2014 said her dress size:
"I've gone from a curvy size eight to a very slim eight [US4] I'm only 5ft 3 x".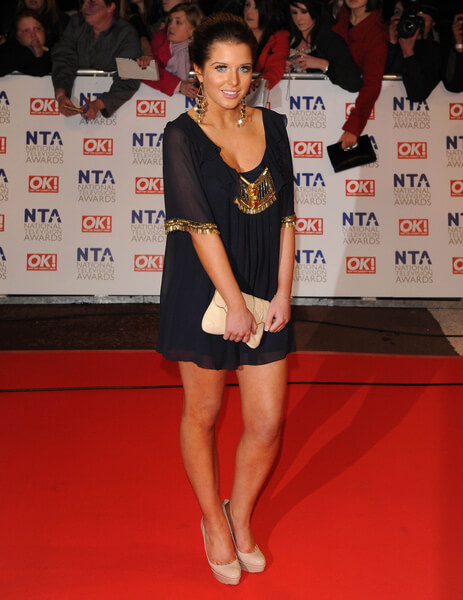 Photos by PR Photos
You May Be Interested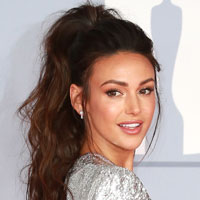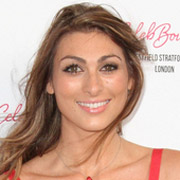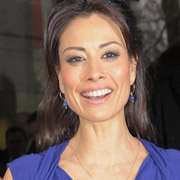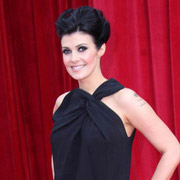 Add a Comment
28 comments
Average Guess (16 Votes)
5ft 3.05in (160.1cm)
Nik
said on 17/Nov/19
I have seen Helen listed as 5'2" on an online site!
She was born in Bury!
Nik
said on 17/Nov/19
I have seen her listed as 5'7" on an online site!
Nik
said on 16/Nov/19
Rob doesn't think she is taller!
Miss Sandy Cowell
said on 7/Aug/19
🎈💝💐🎂 Happy Birthday Helen! 🎂💐💝🎈
Only one more year to go to the big 3️⃣0️⃣!
Wishing Helen a fantastic 29th Birthday with her family and friends. 🕯️👨‍👩‍👧‍👧🕯️
5ft3.
🎈💝💐🎂🎈💝💐🎂🎈💝💐🎂🎈💝💐🎂
Nik
said on 29/Apr/19
15 voters give her an average of 5'3.05"!
Sandy Cowell
said on 7/Sep/18
Helen's character Rosie has just been conceived in 'Vintage Coronation Street'! (April 1990) Ah, sweet! Now we can watch her grow up to be her full 5ft3! I know Helen stars in the programme as soon as Rosie has a speaking part, or virtually as soon. I think she was about 9, so it'll take around 2 years before we'll see her - if my calculations are correct!
Helen gets 5ft3 today.
Sandy Cowell
said on 25/Jun/18
No! Helen definitely has two daughters. I checked it out.
Sandy Cowell
said on 24/Jun/18
Congratulations to Helen on the birth of her daughter! 👶🍼
5ft3.25 today.
Sandy Cowell
said on 13/Aug/17
@ Gladstone Screwer:
Yes, I've never had any doubt at all that you have a healthy fondness for landing on Helen Flanagan whenever you visit this website! I'm sure she'd be extremely flattered.*
* My autocorrect just tried to change that to flattened!
Oh, 'the Doors'! I've never heard that joke yet which is surprising as I am a great fan of theirs!
I assume that it is a joke, and not an incident that actually took place! If I chose to go into my local record store, which is much more expensive* than HMV or Virgin, and they didn't know who 'the Doors' were, I'd probably decide to use their door to leave their store, after saying a derisory word or two, not unlike during my last visit when they told me the price of an Alice Cooper CD, which I later bought online for a third of the cost!
* Oh no! My autocorrect had changed that to 'experienced'!
I'm not kidding you! It nearly got away with it as well as I only saw the error at the last minute when I was doing my read-through!
If my autocorrect was a real person, say a schoolboy, he'd be on detention every evening for having such a dirty mind! That is one thing he definitely did NOT get from me....
The only thing anyone is getting from me tonight is a nice, shiny 5ft3 badge, and that prize goes to Helen!
Sandy Cowell
said on 17/Jun/17
@ Gladstone Screwer:
If you want a bit of a laugh of the naughty variety, you could do worse than check out my last comment on Jo Hartley's page! I saw it again recently and thought, "Did I really write that?"
Sandy Cowell
said on 17/Jun/17
@ Gladstone Screwer - Hi! Yes, not a great deal was left to the imagination when she was in the jungle, but I don't think you saw the whole lot, nearly all is more accurate!
I just went back through the comments and have since found out that Helen is NOT taller than her soap sister Brooke Vincent! It is an illusion caused by her constant wearing of high heels! She even wore them in an episode to climb a ladder and clean windows!
Helen's not averse at all to getting them out for the benefit of 'Page 3' fans either!
Cheers Gladstone! 👍
(I will check out your Michelle Collins comment presently!)
Sandy Cowell
said on 10/May/17
@ Gladstone Screwer - Hi! I thought the name rang a bell! That was the part played by Sid James, wasn't it? I haven't seen that film for such a long time now! I have quite a few 'Carry Ons' in the form of those free flimsily-packaged DVD's that get slipped into the Sunday papers, or perhaps fall into your shopping bag by accident! Well, they don't seem to do them anymore, but if you missed them, you could always find copies in your local charity shop for about 15p! I've acquired quite a few like that, including loads of the 'Carry On' films! I'll have a look for 'Carry On Again Doctor', because I do remember laughing like a drain at that name!
No, I don't think you're being harsh saying that Helen's 5ft2. I used to think she was 5ft4, but now I've gone down to just over 5ft3 for her. I am watching a DVD at the moment with an actress of 5ft2 as the main female star and I don't reckon Helen is quite that short! Granted, she nearly always wears high heels in Coronation Street, but she couldn't in the jungle! She was presented to us just the way she was made, and that did, of course, include getting many an eyeful of her knockers! I thought she was funny in the jungle and whether she's 5ft2 or 5ft3, she's excellent for glamour modelling!
Cheers Gladstone! (Mr Screwer!)
😂😂😂😂😂
Sandy Cowell
said on 30/Apr/17
@ Gladstone Screwer - Why thank you very much, Mr Screwer! It's always appreciated to be given credit for something or other, even if it is something(s!) that has the average guy's eyes on stalks! Other women admire them too, I can assure you!
Anyway, I popped along to Helen's page because I think she might be a little bit shorter than I put for her last time. She wears high heels nearly all the time, but I have noticed that she's smaller than Brooke Vincent, who plays her sister! I noticed that when they were climbing up ladders together to clean windows recently! I suppose when you see two kids growing up together, as I did with these girls, you automatically expect the elder of the two to remain taller!
This time round, Helen can have 5ft3.25, which is half an inch shorter than I put for her last time.
It's just occurred to me that I don't recall ever knowing an elder sibling being shorter than his/her sister or brother (of the SAME sex), whilst growing up, though of course, it must happen! I wonder if it's as rare as a sister growing up to exceed a brother in height? Two different matters about height situations at different stages of life, but well worth some thought!
Sandy Cowell
said on 13/Feb/17
I read a couple of newspapers last night in the wee, small hours and both papers, though dates apart, had articles or comments about Helen in them. The comments were well and truly nasty: people writing in to the 'Daily Star' to complain that she's back on our screens in Coronation Street and that they should boot her out! They were complaining about her acting abilities and constant pouting!
Well, until I saw her on 'I'm a Celebrity...get me out of here', I thought the pouting a bit excessive, but I think that it's probably the way she is! She was so open and honest about never having blow-dried her hair and that an ex-landlord of hers complained about her mess that I started to like her! I found her extremely funny!
Everyone knows someone who likes to show herself off! What's so terrible about that? It doesn't make her a bad person, she needs reassurance and appreciation!
Her little daughter is one-and-a-half now and Helen has returned to the soap in better shape than ever! If she puts all that effort into herself, why shouldn't she show it off?
So it's 😛 to her knockers and 👍 to her other knockers! You're only young for such a short time so make the most of it!
Oh, and I think Helen's closer to 5ft4 than 5ft3; I am going to put 5ft3.75, as she's clearly taller than Brooke Vincent, who plays her sister and is down as 5ft2, (157cm).
Finally, Brooke says she's a lovely person with a heart of gold and I for one believe her!
gd
said on 1/Jan/14
She's 5'3" max. I think her height could be placed beetwen 5'2" and 5'3". But in anycase she is no more than 5'3". And she is very beautiful.
Ollie
said on 21/Dec/13
Comparing to her ex Scott Sinclair who claims 5'8'' she looks 5'1'' at most - even in really high heels that usually add 10-14cm to your height she was visibly shorter than him. shocking, thought she was at least 5'3
Click Here
or
Click Here
and
Click Here
Also I've seen her pictures with Kimberley Garner from Made in Chelsea who is no taller than 5'7 (know for sure, I have met her blogger friend Rosie the Londoner who's 5'8'', have a look yourself
Click Here
) and she looks more than just 4 inches shorter than her despite having monster heels
Click Here
Arch Stanton
said on 17/Nov/12
Yeah you're right, 2 inches shorter than Charlie Brooks who claims 5 ft 5 and looks it easily next to Dec, they're practically the same height.
Arch Stanton
said on 13/Nov/12
Click Here
Rob see 10-20 minutes, this is too low. She's barely shorter than Dec and a quite a bit taller than the politician lady who is probably 5'2" range. Needs an upgrade to 5'4". Let me know what you think.
Arch Stanton (Shaun)
said on 9/Nov/12
I'd have guessed 5 ft 5 or 6. Doesn't look under average..
Bobbie Shaftoe
said on 19/Feb/11
I saw her in a supermarket in Manchester and she is TINY. And I don't just mean short. I've seen bigger 6 year olds. She was at least a foot shorter than me. I was tempted to pick her up in one hand, my wife in the other, and make them fight each other. I smiled at her and she smiled back, so fair play to her, didn't seem poncey or owt.
Paul
said on 12/Jan/11
This is my first time on this website.Really fun to see how tall (or short) the Corrie cast is.Alot really seem small like Norris,David,Gail,Janice.Now that I think about it most of the cast seems small.The tallest guy I have seen on there lately was Trevor the Bin Man but he's gone now.That guy looked huge!
Alex (London)
said on 12/Jan/11
The reason Helen appears taller is 'Coronation Street' has some VERY short actors in the cast.
The characters of Molly, Norris, Rita & Janice are portrayed by people all under 5 feet, for example.
Shaun
said on 18/Nov/10
Kevin Webster definately looks like a flat 5'6" guy. No more. No less. Flanagan does often look 5'6"-5'7" range in heels I guess.
Eevie
said on 12/Nov/10
tbh i wouldn't really use the mirror as a valid source for quotes, but she looks taller than 5'3" and she doesn't wear heels constantly, what about the scenes when they come down for breakfast in the mornings?
Jimmy
said on 11/Nov/10
The Webster family have always confused me.
Kevin is meant to be 5'6 and sometimes appears shorter than Rosy and Sophie and sometimes appears a good few inches taller. This is when they're meant to be hanging out so wouldn't be in heels.
Really surprised that she's 5'3 though. I thought she was at least 5'6
Anonymous
said on 2/Nov/10
if i could have guessed from corrie i'd have said 5'5-5'7. She must wear heels constantly in corrie, which i don't doubt for a second lol.
Shaun
said on 30/Oct/10
I wonder why it is that girls as short as this can come off looking taller on screen and in photos. They really don't look this tiny I guess the high heels give an illusion.
Shaun
said on 29/Oct/10
Seriously only 5'3"?? I could have sworn she was a tallish for a girl, like 5'8" sort of range.