Victor Williams Height
6ft 5 ½ (196.9 cm)
American Actor known for playing Deacon Palmer on The King of Queens. He also appeared in shows like The Affair and Happy Together. He claimed in 2019 to be
"Six Five and a Half"
.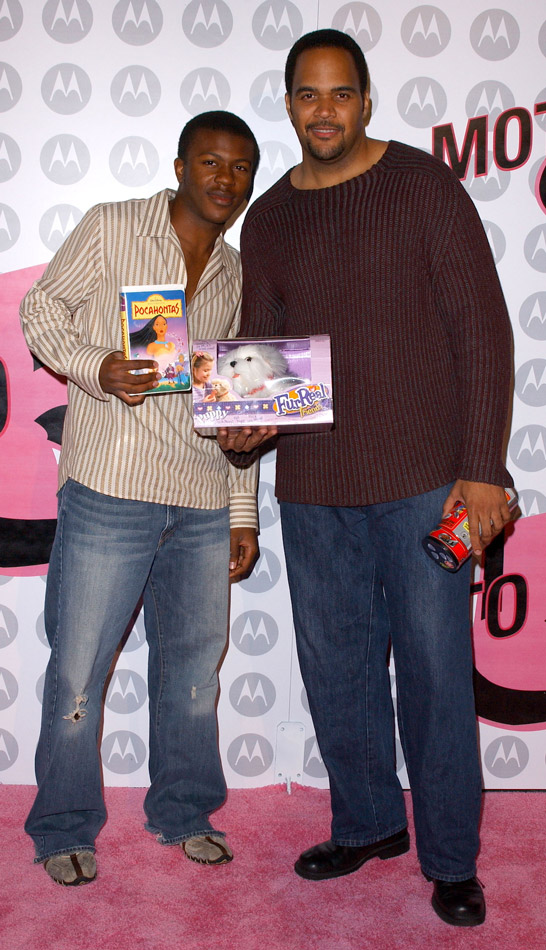 Photos by PR Photos
You May Be Interested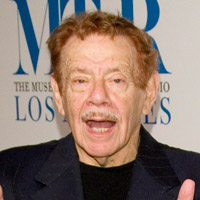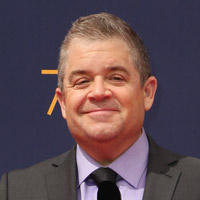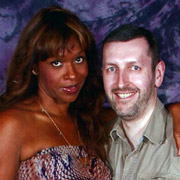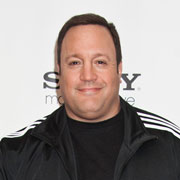 Add a Comment
27 comments
Average Guess (10 Votes)
6ft 5.93in (197.9cm)
Big King
said on 15/Jun/20
I'm sure that Williams stands 6'5.5" at his very lowest. 6'6" most time during the day.
Big King
said on 24/Dec/19
Rob, thanks for the downgrade but that gives us all the result that Williams stood a full 6'6" in his younger days.
Big King
said on 18/Dec/19
Rob, you can already downgrade Williams' height to 6'5.5" or 197cm. He already claimed being 6'5.5" tall with his own words on this video here
Click Here

Editor Rob
It's a good claim for him!
Canson
said on 25/Jul/19
@Rob: he probably needs at least 6'5.5. He's not a full 6'6" guy
Canson
said on 28/Jan/19
@Rob: he looks overlisted. I would say 6'5.25
Canson
said on 20/Nov/18
He looks just as tall when he was on Stage at the awards as Howard Stern would. I agree with KROC. He's really just a strong 6'5". He's also claimed 6'5 before. He's not 6'6"
Canson
said on 13/Jan/18
Strong 6'5
Scorpion
said on 10/Dec/17
Williams is 6'6" nowadays but I'm sure that he was at least 6'7" in when he was younger. I would give him 6'7" as his Peak height.
anon
said on 12/Apr/17
Looks to have about 10 Inches on 5'8 Kevin James on King of queens, He is not under 6'5.5 I doubt, 6'6 looks fair big guy could be 197-198cm, Massive guy, Big Build too
Canson
said on 20/Mar/17
Wrong. KROC is correct he's 6'5". Probably strong 6'5" tho where he may not even come all the way down
Michael Jordan
said on 12/Nov/16
How strange that this guy is listed as 6'5" everywhere. Williams is 6'6" at least. He could be around 198-200 cm in metric system.
J.M.
said on 22/Sep/15
Denis please stop! nobody won't believe you! Do you really think nobody knows that you are Darth Nilius too. It still doesn't change Williams height.
To me he looks like a strong 6'5 in many episodes.
Sometimes he wears Timbaland Boots and one could believe he might be near 2 meters.
Rob, I would say 197cm is perfect for him.
But no way taller than 198cm. Never!
Tarinator
said on 23/Jul/15
He'd mostly be the same height as Nicholas Braun. 198 cm - 199 cm can work for him.
Darth Nihilus
said on 19/May/15
I've already sent you a link where he stands beside 6'2" and 6'3" guys and he has more than 4 inches on them. Just click on the link I gave on 12/May/15.
Darth Nihilus
said on 14/May/15
Rob, I bet for money that Williams is a legit 6'7", because he looks a lot taller beside Kevin James than Vince Vaughn who is listed at 6'5" on CelebHeights. You can see the pics with Kevin James and Vince Vaughn. Yes, Vaughn might be tall but he is barely a full head taller than James while Williams is more than a full head taller than Kevin James. Victor's height is also mentioned as 2 metres on the German version of the King of Queens shows and 2 metres are converted 6'7". So Rob, why won't you agree with my statement? You should be a bit convinced from my statements.
[Editor Rob: I've not seen enough evidence to say the guy looks 6ft 7 more than 6ft 6...yet.]
Darth Nihilus
said on 28/Apr/15
Rob, is there a possibility to upgrade Victor's height to 6'7"? In the German King of Queens shows his height was mentioned as 2 metres several times and that's converted 6'7". In my opinion, Victor as at least 6'7" because he looks really gigantic in the King of Queens shows and he absolutely dwarfs everyone. 6'5" or 6'6" is definitely downgraded for him.
[Editor Rob: I can't see him as 6ft 7 range.]
WATCHER
said on 23/Apr/15
SOLID 6'6" (AND A GOOD ACTOR).
KROC
said on 30/Mar/14
All of you... Just stop and reevaluate. I've seen this guy out on occasion in Brooklyn. He's the same as me... A strong 6'5. He could probably pass for 6'6 to most people on a TV show and even in real life because he is, for lack of a better word, fat.
Denis
said on 15/Oct/12
Oh, thanks Rob!! Now there is the true height of Williams.
Denis
said on 14/Oct/12
Rob, so why won't you change his height to 6'6" then? Come on, 6'5" is really downgraded for him. Please do me a favor and change his height to 6'6", ok?
[Editor Rob: don't worry, I was looking at some clips of him again and 6ft 6 is quite possible at his tallest.]
Denis
said on 10/Oct/12
Hey, Rob! I'm waiting for your answer. What do you think about Williams' height??
[Editor Rob: yeah it might be that 6ft 6 is possible as he can look near 10 inches taller than james]
Denis
said on 6/Oct/12
6'5" for Williams is definitely downgraded. Rob, why can't you just give me a right answer that this guy is defenitely more than ridiculous 6'5"? I would give him 6'7". He has almost a foot on Kevin James who played Doug Heffernan in the King of Queens Show.
Denis
said on 30/Sep/12
Hi Rob!! I've got a proof that Williams is more than 6'5" because Vince Vaughn who is 6'5" looks shorter beside Kevin James than Victor Williams. Williams is at least 6'7" tall.
Ezio Auditore da Firenze
said on 1/Aug/12
On many scenes, Williams looks about 6'6"-6'7" tall. Anyway, that guy has almost 2 inches on 6'5" Lou Ferrigno in one of the episodes where they met together.
Dennis
said on 10/Aug/11
my friend knows him and said he went to the doctors 7 months ago and said he was exactly 6'7.5" flatfooted... he was 6'8" in one of the episodes in 2000 but shrunk half an inch because of his age but so wat he's friggin huge and is still well over 6'6" let alone 6'5"
Ur welcome
Boogee
said on 28/Jun/11
There is no way a proof that he stands only 6'5". He even didn't claim that mark with his own words and just because it was said in one of the King of Queens Show, it doesn't mean anything. That guy had inches on Lou Ferrigno who stood 6'5" in his prime and who lost at least an inch during his upcoming age. Nowadays Lou Ferrigno looks close to 6'4" or 6'3.5" and in one of the episodes, Williams had almost three inches on Ferrigno. So 6'6" minimum could be possible for Williams although he sometimes has a 6'7" appearance but 6'5" for this guy is definitely underestimated. I totally disagree that several actors on this site have false height informations.
Andy
said on 11/Feb/11
strong 6'6'' in my eyes and extremly big build.
Rob, don't you think 6'6'' is more possible for him?