Vincent Schiavelli's Height
6ft 4 (193 cm)
American actor, best remembered for films like Ghost, One Flew Over the Cuckoo's Nest, Batman Returns and Amadeus. In a 1972 Post Crescent newspaper, it described him as "6-feet-4".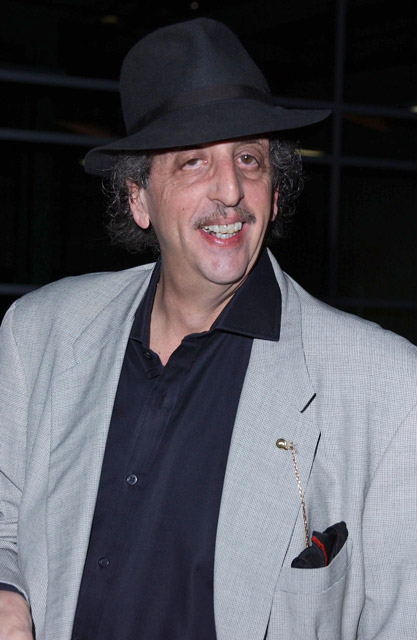 Photos by PR Photos
You May Be Interested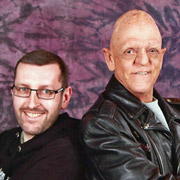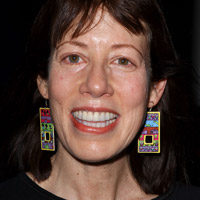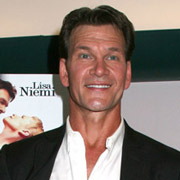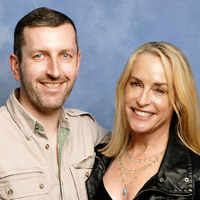 Add a Comment
36 comments
Average Guess (11 Votes)
6ft 4.89in (195.3cm)
Hanov
said on 14/Jun/20
This guy looked very tall easily
Canson
said on 1/Mar/20
@J Killer: Could've been a guy like me who wakes to 6'5" and dips to 6'4.25 range in the afternoon
Jkiller
said on 29/Feb/20
I honestly believe he was closer to 6'5 than 6'4, very tall in one flew over the cuckoos nest. 6'4.75 for sure.
Mohd
said on 21/Nov/19
Looks realy tall
Rampage(-_-_-)Clover
said on 14/Aug/19
194cm Rob?

Editor Rob
I think 6ft 4 flat is ok for him, his partner (at one time) called him that height too.
Sandy Cowell
said on 27/Jul/18
I noticed his familiar face in 'Lord of Illusions' yesterday! Then it occurred to me; he played Fredrickson, one of the patients Jack Nicholson affectionately referred to as a 'giggling' in 'One Flew Over the Cuckoo's Nest', and yes, he was particularly great at that! 😂
I never really took in how tall he was though. I checked him out on the 'Lord of Illusions' casting page and read 193cm. This is what Rob says here, so that's what's going down for Vince.
He died in 2005, on Boxing Day, from cancer.
RIP Vincent xx
Canson
said on 10/Jul/18
He's not a flat 6'4". Absolute worst is 6'4.25 at a low like bobbyh3342 and myself and it wouldn't surprise me if he's 194 flat. He is one of the very few celebs here who really is underlisted. Not someone like Charles Barkley who would measure lower than 6'4 7/8 at a low (he measured 6'4 5/8) yet people swear he is underlisted and downplays his height. Sad!
Rampage(-_-_-)Clover
said on 24/Jun/18
I just saw a documentary he did before he past away about Polizzi where he moved to. He was still far and away the tallest person wherever he went but his posture was terrible.
Canson
said on 26/Oct/17
Yea he is underlisted. He's my height 194ish
Canson
said on 22/Oct/17
@Bobby: not much tho both of us are 193.7-194 at our lowest prob just average 194 really. I never claim 195 (that's 6'4.77) not that high for me it's a morning height lol
bobbyh3342
said on 22/Jul/17
this guy is the same size as canson and me 195 194 range its still 6 4 its just a strong 64 so newspapers saying he was 64 werent lying do you think a newspaper would bother with the change, lol , hes underlisted
Canson
said on 17/Apr/17
My height 193.5-194 at his lowest
Rampage(-_-_-)Clover
said on 17/Nov/16
Yeah a bit over this mark I think...
Arch Stanton
said on 17/Nov/16
Three inches on Jim Carrey in Man on the Moon. 6'4.5 for me.
Anonymous
said on 12/Nov/15
I actually would say likely not above 6'4" for Vincent. He was edged out by Harry Anderson and noticeably shorter than John Larroquette in Season 2 Episode 7 of Night Court.
Ian C.
said on 3/Aug/13
Schiavelli had Marfan's syndrome, which is correlates with unusual height, and several varieties of poor health. He was one of the few successful people you could name who seemed to be a physical weakling. When you think about it, most of the people discussed on this website are strong.
Arch Stanton
said on 24/Jul/13
I've seen 6'5 and a half for this guy, he did look near that in Tomorrow Never Dies. But he was barefoot in Cuckoo's nest with Christopher Lloyd and only looked about 3 inches taller. Looked 6'4" range.
Shaun
said on 16/Jul/11
Yeah bur so was Tom Cruise described as being 5ft5 by the Daily Mail at one point. Doesn't mean its true..
Shaun
said on 8/Jun/11
Rob he needs an upgrade to 195cm. Why do you have him at 193cm?
[Editor Rob: he was described 6ft 4 in 70's.]
Shaun
said on 8/Jun/11
C'mon Rob this guy clearly looked 6'6" in shoes in his prime. He had to have been close to a legit 6'5"
Rampage(-_-_-)Clover
said on 3/Jun/11
Weak 6ft5 guy...193cm is too low
Shaun
said on 31/Dec/10
Click Here
Look at his frame in this pic. Similar to Christopher Lee peak. 6'5".
Shaun
said on 31/Dec/10
Rob, I think this is understated. He was nearer 6'5". He needs an upgrade of 2cm.
aram x
said on 19/May/09
Yeah this guy has Marfan's.
Ahleks
said on 26/Apr/09
I don't think he looked as tall as Will Sampson in One Flew Over the Cuckoo's Nest.
Expected something like 6'2 or 6'2
Big King
said on 15/Oct/08
Schiavelli could be 6'5 1/4" too.
thekiddd
said on 13/Sep/08
I've seen mostly 6'4". A few times 6'5", but never anything higher than 6'5".
Daii
said on 29/Jul/08
He is very tall in Tomorrow Never Dies, at least 6'3 or 4..
alan
said on 10/May/08
I read several times that he was 1,96-1,97(source:italian sites)
thekiddd
said on 8/May/08
Yes. Some sources say 6'5" but 6'4" is more likely it. And I never read 197cm on any site or magazine Luca.
Raiden
said on 16/Mar/08
He really doesn't look 6'5" tall, namely far under. He is 6'4" and he really looks that tall. Not under and not above.
luca from italy
said on 20/Oct/07
I read in a magazine 197 for schiavelli
Darkman
said on 14/Oct/07
No. Above 6'4" is possilbe but he put himself down as 6'5". He did look about an inch shorter than the 6'5" Will Sampson in Cukoo's nest. But not 6'5 1/2".
Mr. T
said on 15/Sep/07
His height was probably due to Marfan syndrome...he was lucky to reach the age he did with it.
Tuttifrutti
said on 16/Aug/07
I totally agree with Mr. T. Vincent was actually taller then John Lithgow in that Buckaroo Banzai joke movie they did back in 84'. Vincent was 1.96 cm tall.. no doubt.. he's tall and skinny.. but before he died he seem to lose alot of his height because of his slouching..
Mr. T
said on 30/Jan/07
He was taller than John Lithgow in that movie they did together, maybe 6'5.5" would be right.