Virgil van Dijk's Height
6ft 4 ¼ (193.7 cm)
Dutch professional footballer who plays as a Defender for Liverpool and previously for Southampton and Celtic. He has been described often as
193cm
during his career.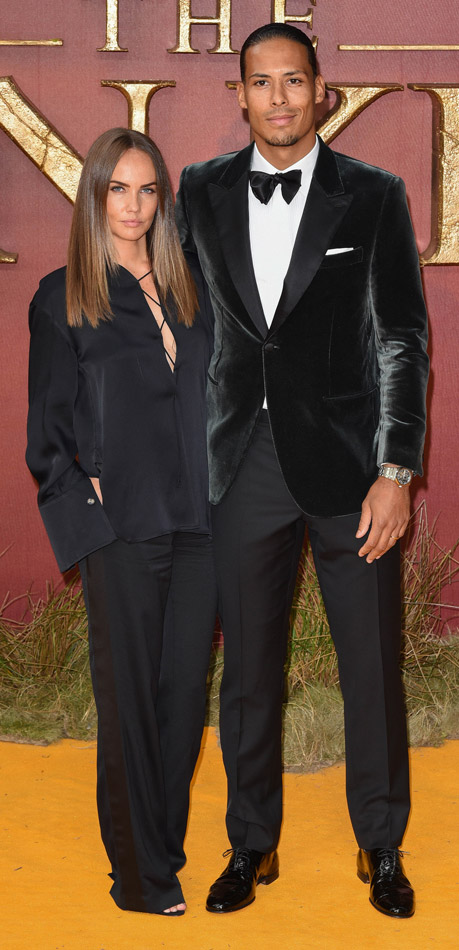 You May Be Interested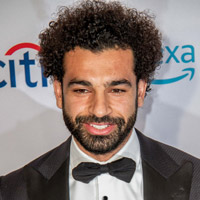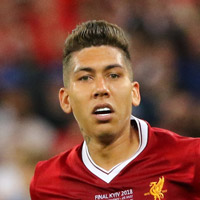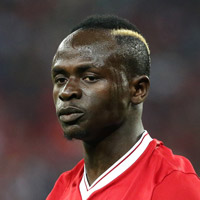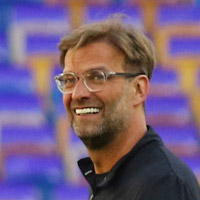 Add a Comment
54 comments
Average Guess (52 Votes)
6ft 4.32in (193.9cm)
Slim 6'1"
said on 24/Dec/20
Robs listing seems good enough
Nitino
said on 10/Dec/20
1.94 for him
recapa
said on 10/Nov/20
194cm
kost jim
said on 3/Nov/20
with 193cm neuer 191cm klopp and 201 forster van dijk is for sure 194 or 195 cm
Rem
said on 14/Sep/20
This guy is no less than 194 cm. Same height as Ibra. He is a good 3 cm taller than Klopp who is no less than 191 cm. Rob when you list him at 6'4.25" do you mean he would still measure 194 cm during the day?

Editor Rob
I think he could hold just over 6ft 4 most of the day.
Ronaldo 185.5cm
said on 23/May/20
OriginalAnon Much closer to 194cm, he is just under 194cm so 193 is too low for this guy.
Propably 6'5" 195.6cm) out of bed and 6'4 1/8 193.3cm) at low.
OriginalAnon
said on 18/Apr/20
193cm.
FMExTREME
said on 27/Jan/20
Easily a strong 6'4 no questions asked, seen him a few times whilst he was at Southampton and as a legit 6'0.5 person he towered me like a 6'4 person couldn't, surprisingly broad build compared to on TV. I'd say there's a chance of 195cm in early afternoon.
The claims of 6'3 is ridiculous, go stand next to him and tell me he's under 6'4.
Nik
said on 20/Jan/20
He's even taller than Klopp!
kostas dim
said on 19/Jan/20
Click Here
:
Click Here
:
With 191-192cm klopp and 201 frase froster
Legit 194 cm imo and maybe little bit taller(195-196cm)
Nik
said on 14/Dec/19
He'll be 10 foot tall to koppites!
King7
said on 10/Dec/19
194 cm is fine for him . never looked even 2 cm shorter than 195 cm Matip from what i've seen , also he towered over Henderson who in turn towered over 179/180 cm Trent , towered over 190-191 cm Alisson by 3-4 cm as well , towered over Gomez and Lovren , maybe even looked a bit taller ( 2 cm ) than 192 cm Klopp as well if i remember correctly
Blake
said on 3/Dec/19
Rob, van Dijk said he weighs 95 96 kg in this video at 1:08
Click Here
kostas dim
said on 29/Nov/19
the average guess is 6'4.38" (194cm) 42 comments and only 29 votes!
Van Dijk is 191 cm
said on 28/Nov/19
This average height is crazy,he is 191 cm at max. Look at the difference between him and Ronaldo (185 cm),he is not 9/10 cms taller than Cristiano,c'mon Rob !
kostas dim
said on 28/Nov/19
6'4.4'' 194 cm
JD1996
said on 17/Nov/19
Looks very tall you can tell by his proportions, he seems about 6'4.5" I would say, sometimes looks 6'5" over times 6'4".
Nik Ashton
said on 16/Nov/19
@ Rob - How tall is the girl?

Editor Rob
His wife isn't over 5ft 5
Canson
said on 17/Oct/19
@Ajax509: lol he would be. Wonder how Ibra would stack up. He may edge me by a hair a full 194 as I'm only about 6'4.25". Pique I have at 6'3.75". He looked much shorter than Kobe in the pic too but with less footwear. I see around 2cm with Ibra and Pique.
ajax509
said on 16/Oct/19
@Canson van Dijk could be your height twin 📏 I can remember a 194cm listing from EA Sports. Did FC Groningen bill him at that height? Unfortunately no source - I already checked web.archive.org 😅
My vote 6ft 4 1/2, taller than Piqué.
Heightboss
said on 27/Sep/19
Saw people saying more than 193cm and about as tall as Matip.
Click Here
min 1:53 he meets Mario who is in slides and looks quite taller than him. A true 193cm guy
184guy2
said on 26/Sep/19
Click Here
6'2 For Alisson is too low
Jonathan Kingston
said on 26/Sep/19
I see some photos when VVD was in Southampton, he has appeared to be about as tall as Fraser Foster who is 6'7''
184guy2
said on 29/Aug/19
@Rob , how tall do you think alisson is ? he had a tiny footwear disvantage
Click Here
BTW , would be a nice add to the site , the best keeper of europe ...

Editor Rob
Could be in 188-9 range
Valois 2.0
said on 4/Aug/19
He's looks pretty tall, I think him and Ibra have the same height.
Jonathan Kingston
said on 23/Jul/19
And except for Tacko Fall, van Dijk also stood at Grant Williams who stands at 6'7'' (2.01 m) tall. And van Dijk is slightly taller than him.
SimianWonder
said on 20/Jul/19
There's an image circulating from Liverpool's pre season US tour of Virgil with WWE wrestler Sheamus, who is listed at 6'2" 1/4 on this site. Virgil absolutely towers him.
Onabill Choudhury
said on 31/May/19
Definitely the definition of the modern CB, Tall, Strong, Good with his feet, can pass and also an amazing Defensive anchor! The whole Liverpool Backline has improved so much with him in the lineup, with that being said VVD looks minimum 6 ft 4 1/4 and has a shout for the high 6 ft 4 range but with his age and monster growth spurt, he unfortunately won't be in the 6 ft 5 range any time soon
Sanders
said on 16/May/19
194.6 cm measured van dijk in the afternoon
Tom kleberton
said on 15/May/19
very short 193.7cm for van dijk minimum 194.9 cm needs an update
Teun Uit de Weerd
said on 14/Apr/19
Always seems to be over 1,93 On team photos. My guess is a strong 1,94.
Canson
said on 13/Apr/19
@K.A.188: I agree he could be
K.A 188
said on 12/Apr/19
Strong 6ft4 @Canson this guy is probably similar to you
Blake
said on 24/Mar/19
Rob, I found an interesting video on Van Dijk and his height and growth spurt here's the link
Click Here

Editor Rob
Yeah it's a fair amount over 16-17 years of age, 18cm is 7 inches or thereabouts.

So he must have been quite average around that 16 age, then by 17 was near his full height?
Ronald
said on 8/Mar/19
How tall is kompany
Some spot he is shorter, some is par, and some is taller
Click Here

Editor Rob
I'd have thought more 6ft 3 range for Kompany.
GregC
said on 22/Feb/19
6ft4?? And the rest! Looks half an inch taller than Joel Matip sometimes and he's easy 6.4-6.5
184guy2
said on 6/Feb/19
@Christian @Canson
He never looked under 6'4 , even in the pic above with Mané . This just over 6'4 listing suits him very well , he towers over the vast majority of football players . I wouldn't be surprise if he was as tall as Ibra for example . He for sure is taller than a guy like Mamoa or Conan , probably similar to Canson
Public Enemy
said on 5/Feb/19
Current 194 cms
Canson
said on 4/Feb/19
@Christian: yea 193 is as high as I could see him listed and I would bet that that isn't a low for him either. I would say he's 192 range
Christian 6'5 3/8"
said on 3/Feb/19
@Canson
Yeah, a 193 listing here should be good enough for him given that he's been listed and described that as a player. I doubt he grew, although it's not impossible of course.
joe###
said on 3/Feb/19
I would be surprised if he measured 6'3 zones that say look at him here with klopp listed 6'3.5
Click Here
Click Here
Click Here
Canson
said on 3/Feb/19
@Christian: he may be similar to Conan or even Momoa. I don't get the 6'4,25 listing when he's been described as 6'4". The latter is even better than current based on how he looks which is strong 6'3 up to weak 6'4
secondrowback
said on 2/Feb/19
Maybe a weak 6'5 (195cm)? He stacks up well against Fraser Forster who is listed as 6'7?
Christian 6'5 3/8"
said on 1/Feb/19
Looks more 6'3"-6'3.5" in the above pic with 5'8" listed Sadio Mane, especially when you consider that Sadio has slightly less footwear.
BT
said on 1/Feb/19
He can comfortably look 6'4.5, or even more than that at times, wouldn't go lower than 6'4 1/4.
Nik
said on 1/Feb/19
It's incredible that he was often described as being under 194 cm!
184guy2
said on 31/Jan/19
Yeah thi seems right . Generally looks a little over 6'4 , at times even 6'5 , beside Mo for example .
A strong 6'4 suits him very well
Peter 180cm
said on 31/Jan/19
Why not put him at 193cm then Rob,if he's listed at that?Did he grow?

Editor Rob
I think at 19 he was still listed 193 but I would still say in his 20's he has seemed a more stronger 6ft 4 guy, at times seeming 6ft 4.5 in fact.
Matt99
said on 31/Jan/19
I'd say Mané is in the 172 range and Wijnaldum is a solid 174, fairly accurate rob?

Editor Rob
Mane can look 5ft 8 or under at times, Wij above 5ft 8, but maybe not 5ft 9.
Nik
said on 31/Jan/19
He's mega tall!
joe###
said on 30/Jan/19
taller than klopp strong 193
Pr0n00b
said on 30/Jan/19
Yeah this seems right, he always is a little bit taller than Klopp
Rory
said on 30/Jan/19
Rob, in the above pic what is the difference between Mane and Wijnaldum, 2cms ?

Editor Rob
It might be close to 2cm, it's not much really.
Sandy Cowell
said on 30/Jan/19
A professional footballer of whom I have never heard? That's most unusual!
He's a very tall one, there's no denying that, and Virgil can have 6ft4.25 from me.
⭐️ I remember a song by Genesis entitled 'Me and Virgil', just in case you are interested! I believe it was sung by Phil Collins.