Jürgen Klopp's Height
6ft 3 ½ (191.8 cm)
German football manager and former player, who has coached teams like Liverpool, Borussia Dortmund and Mainz 05. He was reported to have said in FranceFootball
"I think I have a natural authority. I have a voice that carries, and I am [194cm]. Apart from Virgil van Dijk and perhaps Joel Matip, who are nice men, no-one is bigger than me"

Photo by katatonia82/BigStock.com
You May Be Interested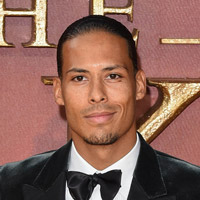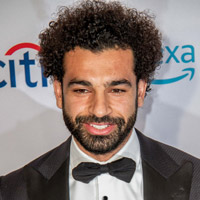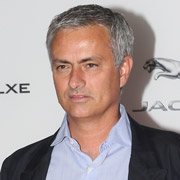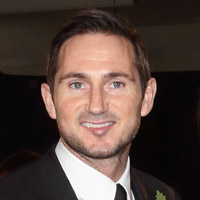 Add a Comment
46 comments
Average Guess (33 Votes)
6ft 3.45in (191.6cm)
recapa
said on 20/Feb/21
this listing is the lowest that he gets from me .anywhere between 6ft3.5-6ft3.75 is good for klopp.
Vincent Caleb
said on 14/Feb/21
@Rampage:
No way he is 6'3" flat. He has pulled off 6'4" many times. Easily gets 192 from me. Maybe he is 192 and Virgil is 194.2 or around there. No way 6'3" flat.
Rampage(-_-_-)Clover
said on 11/Feb/21
Getting 6ft3 flat from me for that arrogant claim
stiggles
said on 7/Feb/21
J K is around 6ft 2.. pics with Virgil V D always has him a good 2 inches below..
Klopp is no more than 6ft 2..
Slim 6'1"
said on 24/Dec/20
Listing seems good enough
Nathan Hatton
said on 21/Dec/20
How Tall would you estimate Raymond Van Barneveld in that video with Klopp?
I would have thought around 6'2" range but not too sure.

Editor Rob
Did you see the photo of Raymond with
Van Dijk
.
That's a surprising difference...I mean Dijk might look near 6ft 5 sometimes with folk, but he can look 6ft 6 there at least if Raymond was 6ft 2
Eric W Tam
said on 1/Nov/20
Hmm, if he gives himself that extra two cm, he must see Van Dijk as 196!
RJT
said on 10/Sep/20
He's 1 of the few rare guys you underlist Rob
Could be legit 6'4, he's at least 6'3.75" IMHO, taller than Pique
Click Here
Easily an inch taller than 6'3 listed Hummels
And also just google Jurgen with Van Dijk, in better angle he could look as tall as him.
Eagleye
said on 19/Jul/20
He is listed 191 cm in a lot of sojrces
Chris Junior Hernandez 1990
said on 11/Jul/20
Klopp can look as low as 6'3 1/4 with 6'4 1/4 Virgil van Dijk. But sometimes look more like a 6'3 3/4 guy.
Nik Ashton
said on 1/Feb/20
Maybe no one at the club will ever 🐝 bigger than him!
kostas dim
said on 22/Jan/20
if van dijk is 194cm klopp is 190-192 cm.6 foot 3.25 my
vote
Anon11
said on 13/Dec/19
Hi, everyone.
Interesting video for you to reference here, with Raymond van Barneveld and Max Hopp, two tall darts players.
Click Here
Any thoughts?

Editor Rob
Max might edge out Raymond, and Max wasn't much smaller than Klopp there.
Canson
said on 24/Nov/19
@Rampage: it's rare that I say someone is underlisted but he may be one who is. I could buy Pique being 6'3.5-.75 but I have him taller. I don't think 194 but 193 looks ok
Canson
said on 22/Nov/19
@Rob: is he really that low? I would've actually guessed a solid 6'4". Maybe the 194 is in shoes if that's the case
@Zach: it doesn't appear to be much. Ibra actually claims 196 himself but is prob 194. This guy looks at least 193

Editor Rob
I can see a case for close to 6ft 4 at times he looks imposing
Rampage(-_-_-)Clover
said on 22/Nov/19
Rob, is the full 6ft4 possible?

Editor Rob
At times he might pull it off
Tarinator 6'1.5" or 187 cm
said on 21/Nov/19
Wouldn't have guessed him under 6'3.75-4". He is a very tall guy!
Nik
said on 1/Nov/19
@ Laith jabbar - Great idea!
Nik
said on 21/Oct/19
@ Rob - Is he the tallest boss in the top 4 divisions of the English game?

Editor Rob
I am not familiar with some of the managers, but he looks tallest, had a head on someone like brendan rogers.
khaled taban
said on 25/Apr/19
If Van Djik is 194cm, then Klopp definitly isn't taller than 191cm!
Mike D
said on 20/Jan/19
I've met Klopp a few times I'm a solid 6'3 and he is slightly taller than me' I would say an easy 6ft 4. He is taller than stated on this site.
BT
said on 11/Jan/19
@Editor Rob: Here's Van Dijk and Klopp:
Click Here
. Think Van Dijk looks at least 1.5in taller there

Editor Rob
Maybe 3-4cm, although it is possible they don't have identical postures.
Zach
said on 9/Jan/19
ROB what are your thoughts on the Klopp & Ibrahimovic clip in my previous post?

Editor Rob
I'd still say Ibra seemed taller, but how much is debatable.
Zach
said on 12/Nov/18
Posting after many years as a die hard Liverpool fan...
This guy is a solid 6'4 minimum. He's not the type to lie. If Wenger is 6.3 as widely reported, then Klopp is 6'4 at least as the pictures in a post below clearly demonstrate.
Additionally, Ibrahimovic is listed on this site as 6'4.5
Watch the clip below.
There's no difference in height between them, and certainly not an inch:
Click Here
184guy2
said on 30/Oct/18
Click Here
Rob,how tall do you think is Alisson and Mignolet ? All the 3 guys in pic are supossedely to be 6'4

Editor Rob
I've not seen enough of the other guys yet.
FMExTREME
said on 12/Oct/18
Remarkably agile and energetic for such a big man especially at his age as well, 192cm seems reasonable as he does seem clearly taller than many 6'2 6'3 guys like Mignolet, Wenger, Mats Hummels, Lovren etc so a strong 6'3 is almost certain, only true 6'4 guys like Van Dijk looks taller albeit by not much.
Mickie
said on 8/Sep/18
Maybe more 192.5 or 193 cm?
spainmen192cm
said on 7/Sep/18
Rob, do you think he could be 194cm tall?

Editor Rob
I can't see him that tall.
secondrowback
said on 6/Sep/18
Seems more like a strong 6'3 than 6'4. 192cm seems correct. No way is he 194cm.
kraj76
said on 6/Sep/18
His claim of 194cm is the least he is. He looks around an inch taller than 193cm Mignolet, Skrtel is 191cm but closer to the camera than them making him look taller.
Click Here
Christian 6'5 3/8"
said on 6/Sep/18
194cm could've been a shoe claim.
Laith jabbar
said on 5/Sep/18
Add pep guardiola
Mickie
said on 5/Sep/18
He has big teeth that are all exactly the same length. I haven't seen enough height wise of him to gauge, but he can look 6'4"-ish in the picture above.
Andrea
said on 4/Sep/18
I don't really know him, but just out of curiosity, I tried to find the article, and he actually claimed 194, not 192:
Click Here
My guess is that the guy who translated the article just typed something like "194 cms to feet" on Google and wrongly thought that it was 6'3.6 (when it actually means about 6.36', which is a bit different), as you can see here:
Click Here

Editor Rob
Yes I'm glad you found that, the person translating it did exactly that in google no doubt!
Agent Irange
said on 4/Sep/18
This is a great listing Rob.
IRememberWhenRockWasYoung
said on 4/Sep/18
Guy has HUGE TEETH compared to the guy next to him.
BT
said on 4/Sep/18
@Editor Rob: How tall do you think Van Dijk is? 6'4+?

Editor Rob
6ft is possible, but I don't think over that.
184guy2
said on 4/Sep/18
Probably right this listing
He most of the time looks 6'4 besides the players, but he always had a thick sneak , like 1,25inch at least and a football shoe is no more than 3/4 inch so he has at least half inch more footwear . He looks taller than both keeper listed 6'4 ( Alisson and Mignolet ). The truth is that Alisson is about 6'3-6'3.25 and Mignolet 6'3.5
Zahid
said on 4/Sep/18
About an inch taller than 6'3" ish Wenger:
Click Here
Rick1
said on 3/Sep/18
Big guy with some strong german genes
Rampage(-_-_-)Clover
said on 3/Sep/18
Rob, maybe 6ft3⅝ is better suited?
Sounds like he got measured at that.

Editor Rob
As I said below, I would presume he claimed 192cm (and somebody translated that to the 6ft 3.6), it was france football magazine last month but I haven't seen it.
Matt99
said on 3/Sep/18
A very specific claim! Always looked a strong 6'3
Anonim
said on 3/Sep/18
What is the height of the man on the right? 5ft 5?

Editor Rob
Shaquiri is somewhere in 5ft 5-6 range
Nik
said on 3/Sep/18
It is great to see this superb manager added to celebheights! I always thought that Jurgen Klopp was 6'4" until today but now I know he is 6'3.6", roundable to 6'3.5"!
Paul Wood
said on 3/Sep/18
Most people would have said 6ft 3.5in but he said 6ft 3.6in, wow.

Editor Rob
Well I'm not sure he actually said it, I've not seen the french magazine, I'm assuming he would have said 192cm which works out at 6ft 3.6
Vegas'
said on 3/Sep/18
In those behind the scenes videos Liverpool release on youtube Matip looks taller than VVD